In IPL mega auction 2022, we will witness a lot of players switching from their former teams to new ones. Taking about Royal Challengers Bangalore, the team would like to start with a new approach. It is known to all that RCB have been the unluckiest team in the history of IPL. The team have played with some of the biggest names in world cricket but still they have been unable to win the IPL trophy even once. It will be a new era for the RCB in 2022 because Virat Kohli has decided to step down from the captaincy. In upcoming mega auction the management has to choose a new captain and also the remaining squad. RCB will need a new skipper ahead of the auction. The management will target most suitable players to fill the vacant spots in the team. There are high chances that RCB try to sign some of their former players at the IPL 2022 mega auction. In the previous seasons, RCB signed some really good players but were unable to provide them good chances with and eventually released them. Therefore, RCB might target some of its former players in the auction.
Here are 5 EX-RCB players who could return to Bangalore in IPL 2022 Mega Auction:
Avesh Khan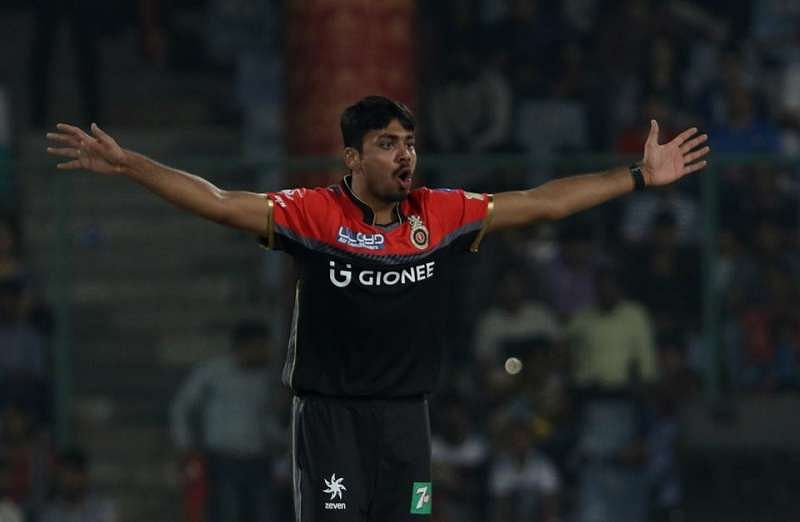 Avesh Khan emerged as one of the top young bowlers from DC's squad. He stunned all with his classy bowling show in the last few seasons of IPL. A little would know the fact that Avesh Khan made his IPL debut with RCB in 2017. However his campaign with RCB didn't go much forward because he got only one match to prove his skills and worth. In that single match too, he failed to pick a wicket.
In the next season 2018, he was brought in by Delhi Capitals. There too he got just one match each in the 2019 and 2020 seasons. However, the turning point of his career came in IPL 2021 where he got to play all the matches with his team. The young pacer picked 14 wickets in 8 matches he played with DC in the season. He also came second in the list of top contenders for the Purple Cap. DC did not retain Avesh Khan due to a the limitation of retentions. Therefore, RCB might try to buy him in the upcoming IPL 2022 Mega Auctions.
Manish Pandey
Pandey has featured for different teams in his IPL journey so far. The Karnataka skipper was a part of RCB's squad in the 2009 and 2010 seasons. After playing for two seasons, he was released by Bangalore in IPL 2011. Pune Warriors India picked him in the auction. Then he went on with Hyderabad. SRH did not retain him even after his well known contribution in the middle order. His slow strike rate in the T20 league might be the reason for that. Even after all the criticism, he is good enough to feature in the middle order for RCB. Manish Pandey can be a fine pick for RCB in the IPL 2022 Mega Auction.
Shimron Hetmyer
Hetmyer made his IPL debut in 2019 with RCB but his spell with Bangalore franchise lasted for one season only. He was brought by Delhi Capitals in the 2020 season. Just like previous skillful players, Hetmyer also got to play only a handful of matches with RCB and ended up getting released. Due to less opportunities, he was unable to show the best of his skills in that single season for RCB.
After joining Delhi Capitals in 2021, he showed his real worth. He was a crucial player for DC in the middle order. He didn't score too many runs but made an impact on more than one occasion. RCB might decide to bring Hetmyer back to strengthen their middle order.
Bhuvneshwar Kumar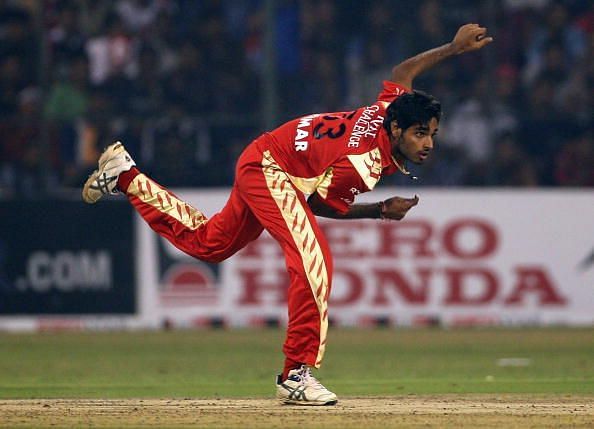 Many fans are unaware of the fact that Bhuvneshwar Kumar was a part of Royal Challengers Bangalore in his first season of IPL. However he did not make his IPL debut with RCB as he did not play a single match for the Bangalore-based franchise in the IPL. But he played for RCB in the Champions League T20 2009. Bhuvi then signed for Pune Warriors in 2011. In 2014, Sunrisers Hyderabad picked him and he represented them until last season. SRH did not retain him.
The Indian seamer played for SRH from 2014 to 2021. In his spell with SRH, he picked 118 wickets in 101 matches. Considering his experience, RCB might think about buying him at the mega auction.
Dinesh Karthik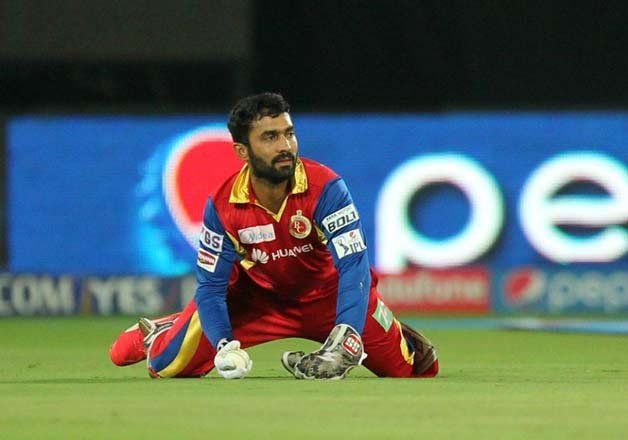 AB de Villiers decided to retire from all forms of cricket including IPL. RCB also did not retain KS Bharat. These two points conclude that Royal Challengers Bangalore do not have a wicket-keeper in their squad as of now. RCB needs a new keeper-batsman and they might consider their former player Dinesh Karthik for this role.
Karthik was a part of RCB in IPL 2015. His performance was not up to the mark in that season. Still RCB could go after him because of his experience and finishing skills.
Dinesh Karthik has played 213 IPL matches, and has scored 4,046 runs. He also has 115 catches and 32 stumpings to his name.