Manchester United had a strong summer transfer window after signing big names like Jadon Sancho and Raphael Varane. In a shocking transfer move, Manchester United announced that Cristiano Ronaldo is coming back to Old Trafford. The transfer window for Manchester United has become even better after the signing of Ronaldo. It was known to everybody that Cristiano Ronaldo wanted to leave Juventus, but nobody had any idea that he would return to his childhood club, Manchester United. Fans are very excited with the new signings and especially with the transfer of club legend Cristiano Ronaldo. There are many stars in the club and it will be difficult task for Ralf Rangnick to manage all of them. In this article, we have mentioned possible Manchester United Lineup with Ralf Rangnick.
Why is Ronaldo leaving Juventus?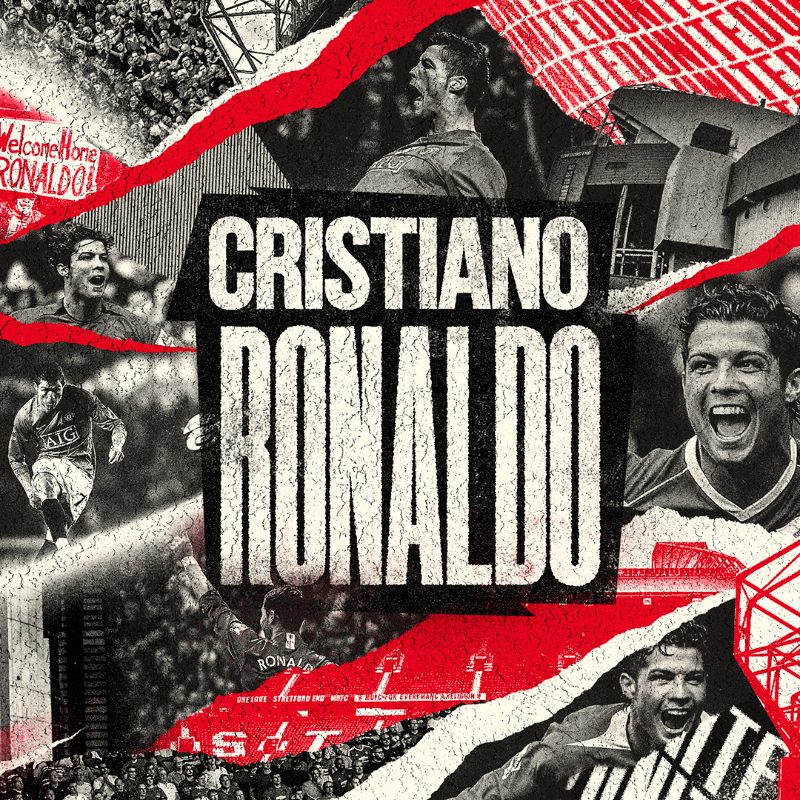 At his first spell with the club, Ronaldo played on both flanks and through the middle but the situation has changed a lot now. Ronaldo has turned himself into a striker in the past few years. There are less chances to see Ronaldo on the wing with the availability of wingers like Sancho, Rashford and Greenwood in the squad. He will most likely be used as a center forward due to his aerial ability and lethal finishing. It would be exciting to see Manchester United formation with Ronaldo.
Manchester United Lineup with Ralf Rangnick (4-2-3-1)
This is one of the most likely lineup for Manchester United next season. Cristiano Ronaldo can play the role of center forward with Rashford and Sancho on both flanks. Bruno and Pogba can provide goal scoring opportunities for Ronaldo. A 4-2-3-1 has been Ole's default shape so far since he joined Manchester United as head coach. The new coach might try to fit Cristiano Ronaldo in this particular lineup. Manchester United has been looking for a goals coring centre-forward since a long time which means Ronaldo is most likely to play straight down the middle.
Manchester United Lineup with Ralf Rangnick (4-3-3)
This will be the best formation in terms of accommodating the star talent in the squad. Another merit of this formation is the utmost utilisation of Pogba and Fred. Paul Pogba has attacking qualities which he can show while playing in this formation. Ole can shuffle the forward players according to his need. Ronaldo can also play on left flank in the absence of Rashford. He can also play as a striker. Sancho will be deployed in the right flank with Greenwood as another option. With the arrival of Raphael Varane and the presence of Harry Maguire, the Red Devils can deploy a 4-3-3 lineup. Pogba and Fred are the two players best suited to play in the middle.
Manchester United Lineup with Ralf Rangnick (4-4-2)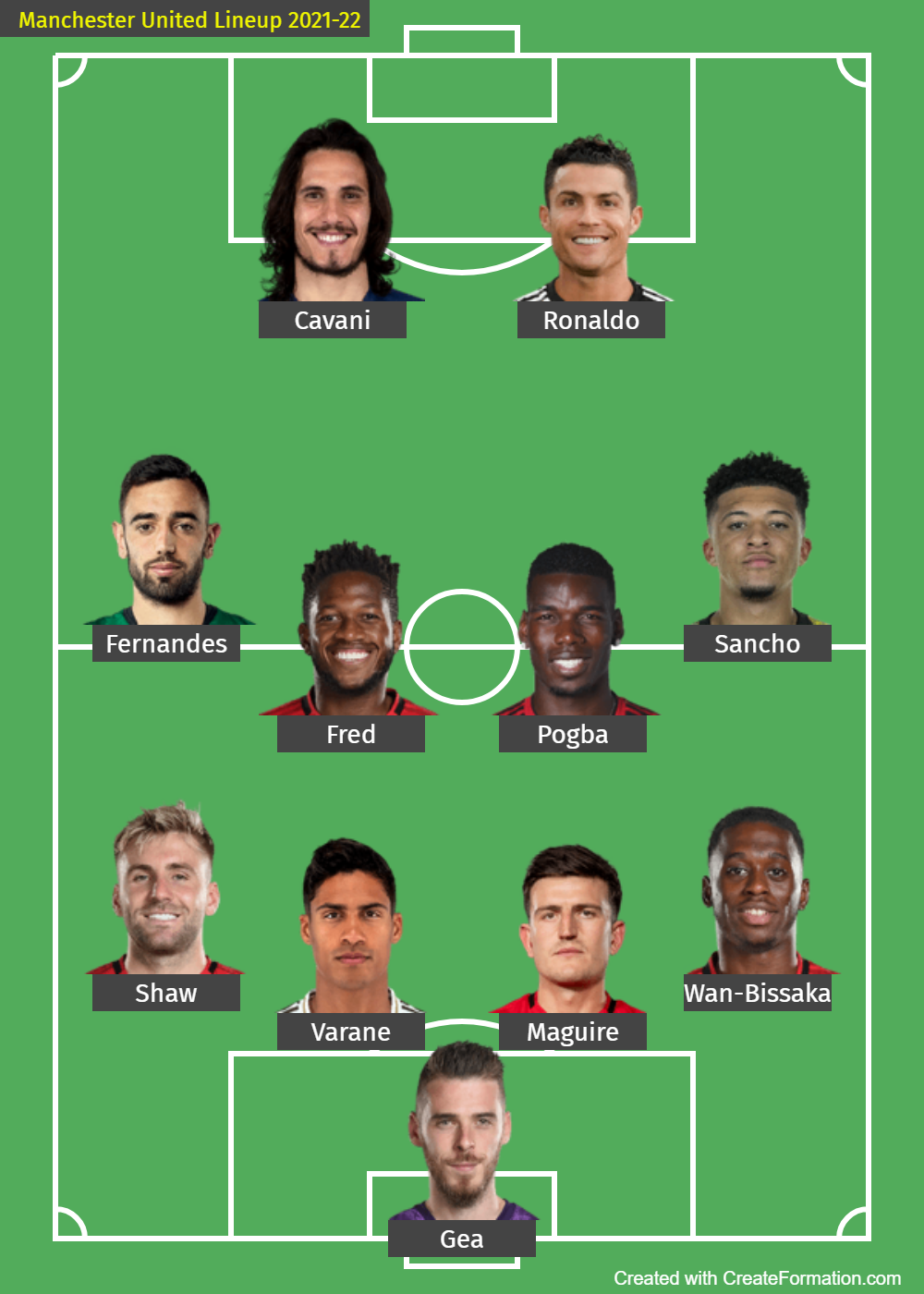 Another Manchester United formation with Ronaldo is 4-4-2. England forward Marcus Rashford has undergone surgery on his shoulder and the procedure went well. The England international will be out for a long time. He could be back training within five weeks of surgery but it would be approximately 12 weeks until he returned to action, potentially ruling him out until late October. The unavailability of Rashford might result in giving chances to Cavani. If Cavani ends up staying at United, there is a possibility that Ronaldo and Cavani both can play up front together – but Rangnick is unlikely to deploy two veteran forwards in the same XI given the extra defensive burden this would place on the rest of the team.