IPL 2021 has successfully concluded in UAE after being postponed in June due to Covid-19. Chennai Super Kings emerged as the winners of the latest edition of tournament. Now it's time to think about the next season of IPL. The next edition of IPL will be quite different from the past ones. The BCCI has already confirmed that two new teams will be added in the next season though the management has not given away too many details or any official notification. There have been rumors that business giants like Sanjiv Goenka Group, Aurobindo Pharma Ltd, the Adani Group have shown interests in bidding for the new IPL franchises.
Apart from the addition of two new teams, another twist in the new edition is the introduction of a mega auction. The IPL 2022 mega auction will be live telecasted on November 30. The teams have been asked to submit the list of retained players for IPL 2022 by November 30. The IPL 2022 Mega Auction will witness a transfer of all players from their existing teams. It will be a tough task for the management to choose players from their existing squad. According to sources, the IPL 2022 retained players list has been prepared by most of the IPL teams but they are yet to make any announcement in this regard.
Deductions for 4 Players – Rs 42 crore
Player 1 Rs 16 Cr
Player 2 Rs 12 Cr
Player 3 Rs 8 Cr
Player 4 Rs 6 Cr
Deduction for 3 Players – Rs 33 crore
Player 1 Rs 15 Cr
Player 2 Rs 11 Cr
Player 3 Rs 7 Cr
Deductions for 2 Players – Rs 24 crore
Player 1 Rs 14 Cr
Player 2 Rs 10 Cr
Deduction for 1 Player – Rs 14 crore
In this article, we have predicted the IPL 2022 retained players list.
Mumbai Indians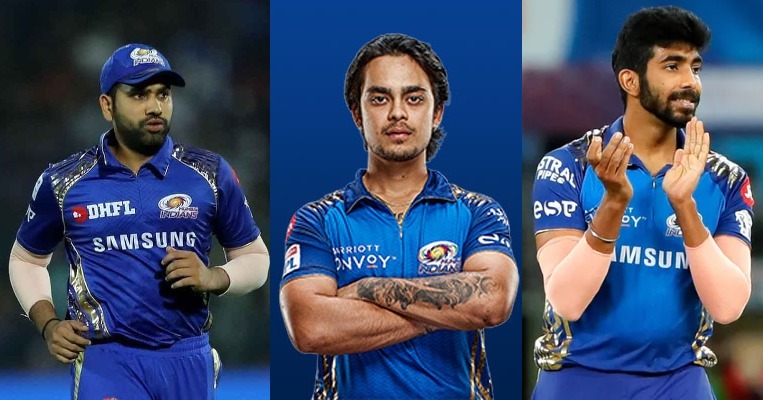 Rohit Sharma – He will be the first name in the retention list of Mumbai Indians. The Hitman has led his team to glory many a times and he himself has also won the most number of IPL trophies. Rohit Sharma will be the captain of Mumbai Indians for many more years.
Ishan Kishan – What's better than a explosive wicketkeeper batsman who is also an opener. Apart from these qualities, Ishan Kishan is a young talent which will be an advantage for the MI management. Let's see if he makes to the list of MI retained players 2022.
Jasprit Bumrah – All teams would like to retain the best death bowler of the game. Bumrah is among the most successful pace bowlers in the present time. His ability to bowl lethal yorkers makes him an important players of the team.
Chennai Super Kings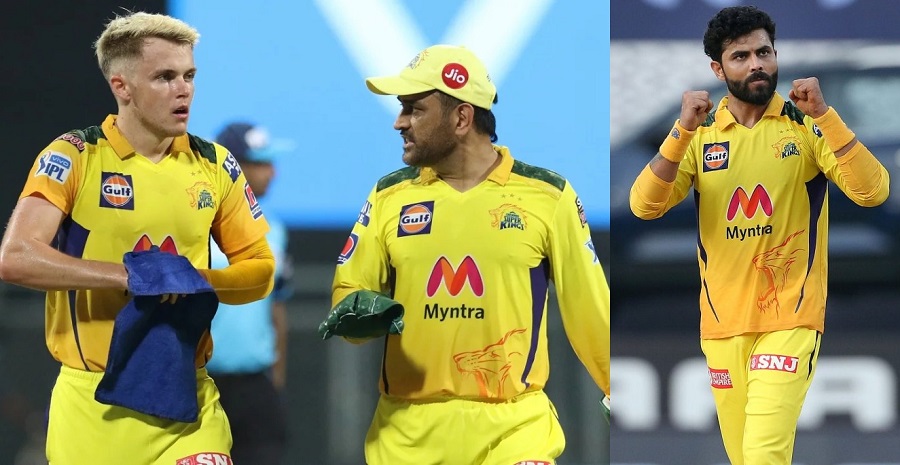 MS Dhoni – This might look like a bad option but with emotional vision, we cannot separate Dhoni from Chennai. The cool captain has made Chennai the most successful franchise of IPL and has given many moments of joy to their fans. Dhoni will definitely play one more season of IPL.
Ravindra Jadeja – Sir Jadeja comes in the list of best all-rounders. T20 cricket is a game of all-rounders and who would be a better option than Ravindra Jadeja. He is a match winner and can be used as a trump card on important occasions. Jadeja has great chances in IPL retention 2022.
Sam Curran – This choice is based upon the long term vision of the franchise. Chennai Super Kings would like to build their team for future also which will feature the likes of youngsters. Sam Curran is an all-rounder and that's what makes him special than others. Let's see if he makes to the list of CSK retained players 2022.
Royal Challengers Bangalore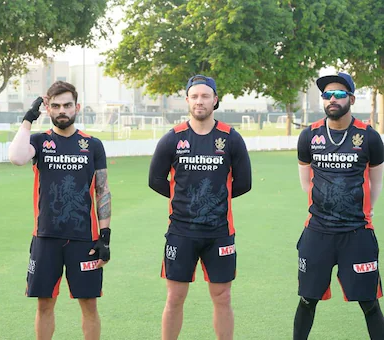 Virat Kohli – The skipper of Indian cricket team has been a part of RCB since his debut in IPL. Kohli himself has said that he will not play for any team other than RCB. Although, he has resigned from the captaincy of RCB but he will be a part of the squad next year.
AB Devillers – Just like Virat Kohli, it is impossible to see AB Devillers in any other jersey. The duo have been together since a long time. They have not yet win the IPL trophy but there dream might come true in the next season.
Mohammad Siraj – This will be a difficult choice for the management as there are likes of Paddikal and Chahal also. Siraj has improved a lot since last few years. He is on the way to become a world class bowler.
 Kolkata Knight Riders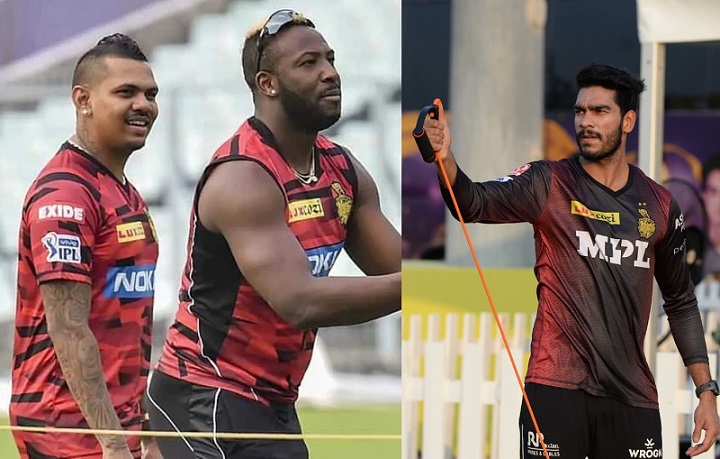 Venketesh Iyer – Iyer made his debut in this edition only and has impressed everyone with his performance. He has played the most crucial role in taking KKR to the finals. He can be a valuable asset because he is a valuable all-rounder. He has won the award of Power player of the season in IPL 2021.
Sunil Narine – The West Indian is counted among best players of franchise cricket. His spin bowling and explosive batting has helped KKR to overcome the likes of other team at knockout stages.
Andre Russell – He is yet another powerful all-rounder who can turn the game anytime with his batting. Though he has been injured in the later part of IPL 2021, the KKR management might go with Russell for next season.
Delhi Capitals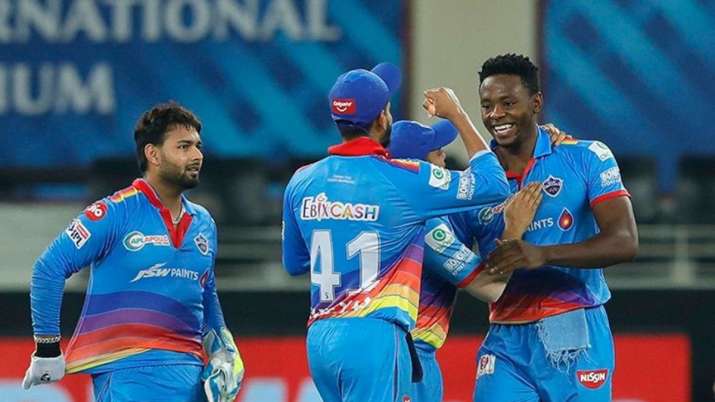 Rishabh Pant – Rishabh Pant should be an automatic retention without any doubt. He has been assigned the responsibility of captain after Iyer was absent from the team. Pant is a young talented batsman and an option to lead Delhi for a long time.
Shreyas Iyer – He was given the captaincy of Delhi in 2018 and has led the team to playoffs in 2019 and for the first time ever in the final of 2020. Iyer is the main man behind the resurgence of Delhi Capitals. The management will build their squad around Shreyas Iyer.
Kagiso Rabada – The South African bowler is one of the most lethal fast bowlers. His fast pace and yorkers is a deadly combination. Rabada has been consistent for DC which makes him superior to the likes of Stoinis and Hetmyer.
Punjab Kings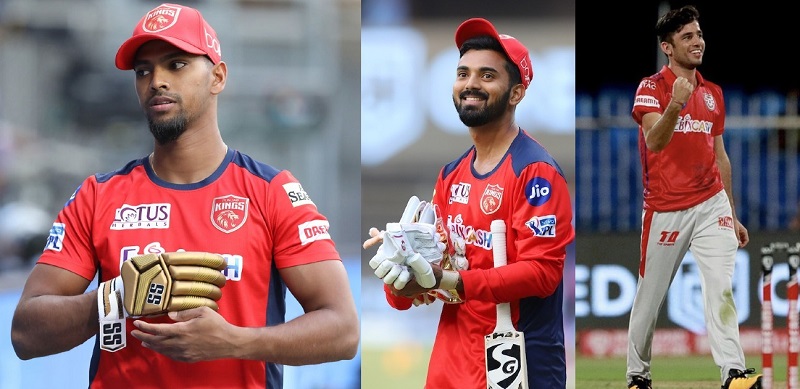 KL Rahul – Punjab Kings has performed poorly in the last few seasons of IPL but KL Rahul has been excellent for his team. He has always fulfilled his responsibility as the captain of the team. Rahul was the orange cap winner of IPL 2020. He has not been getting enough support from his teammates.
Nicholas Pooran – Pooran might proved to be an asset for the team in the middle order. He has the ability to hit long sixes with ease. He can also play with temperament and responsibility when required.
Ravi Bishnoi – The young leg spinner has impressed everyone since his debut in IPL 2020. The right-arm spinner has lived up to the expectations for Punjab Kings. He is the first choice for bowling tight overs for PBKS.
Rajasthan Royals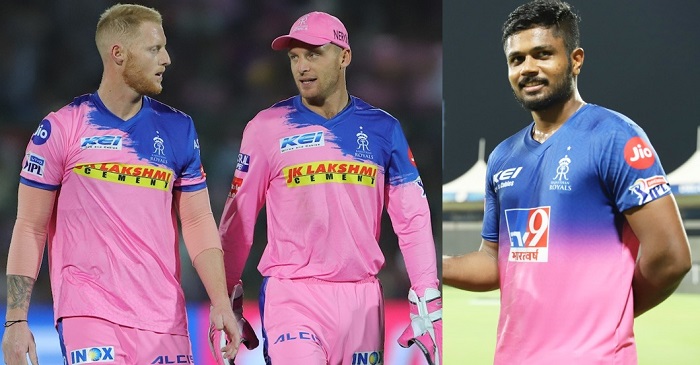 Sanju Samson – Samson became the captain of Rajasthan Royals in IPL 2020. He has not yet achieved anything good till now. But with his immense talent, RR management would show faith in him and try to build their squad under the leadership of Samson again.
Ben Stokes – The English all-rounder has taken an indefinite break from international cricket and his return date is not known to anyone. But he will be back for sure and would be the first choice for retention by Rajasthan.
Jos Butler – He is just another explosive wicketkeeper batsman who has the ability to play at various positions. Butler might lead RR in future if the management decides so. The English player has the ability to hit some destructive shots.
Sunrisers Hyderabad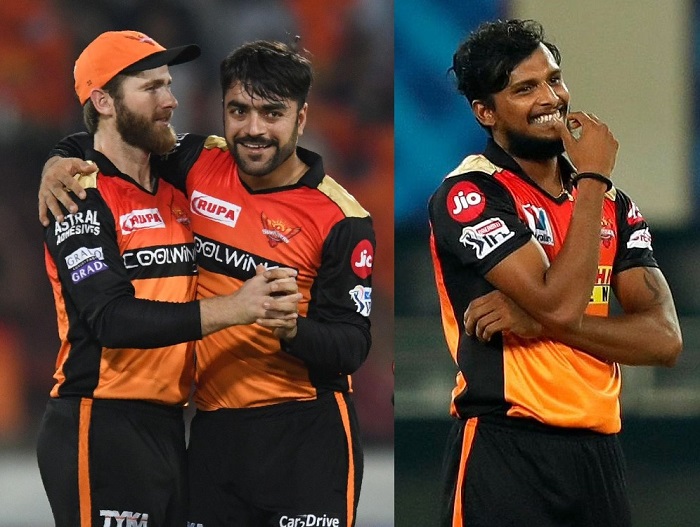 Kane Williamson – He is among the fab four cricketers in the world which makes him an automatic choice for retention. The management of SRH would like to build their new team under Kane Williamson. IPL retention 2022 will be exciting for SRH.
Rashid Khan – The Afghan cricketer is the best leg spinner in the world at present time. No team would allow a player of his quality to leave. Rashid Khan is the superstar of modern day T20 cricket.

T Natarajan – The effective yourkers of T Natarajan brought him to the limelight in IPL 2020. He was leading the pace attack of SRH in the absence of Bhuvneshwar Kumar. SRH need to build their team from scratch and Natarjan is a good inclusion.