The South Asian Football Federation's (SAFF) Championships will kick off on Friday in Maldives. The SAFF Championship is a seven team event but in this season only five teams will be competing for the title. Pakistan and Bhutan will not be participate in this edition of the tournament. Pakistan were assigned the host of the event in 2020, but pandemic enforced delays and later a FIFA sanction on their country made Pakistan ineligible to participate. Bhutan decided to opt-out from the championship due to reluctance from their government to send players abroad. The competition is taking place finally after many delays due to the COVID-19 pandemic.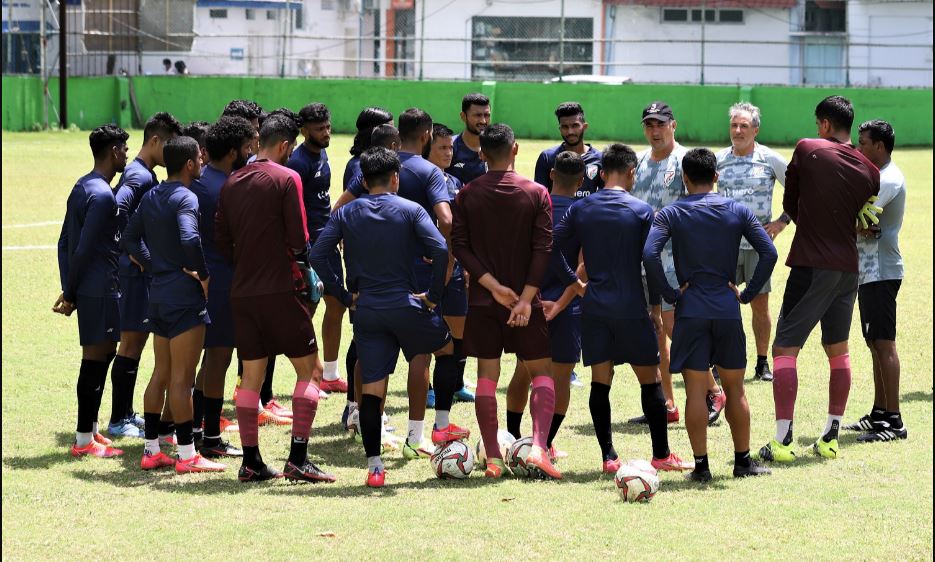 The following team are participating in SAFF CHAMPIONSHIP 2021:
India
Bangladesh
Nepal
Sri Lanka
Maldives
Each team plays each other once with the top two teams qualifying for the final.
India is the most successful in the tournament's history. They will begin their campaign on Monday, October 4th. The Blue Tigers have won seven of the 12 editions of the tournament and will give their best to add another trophy to their cabinet.
The Blue Tigers won the SAFF Championship in:
1993 in Lahore
1997 in Kathmandu,
1999 in Margao
2005 in Karachi
2009 (U23 squad) in Dhaka
2011 in New Delhi)
2015-16 in Thiruvananthapuram
SAFF Championship 2021 Fixtures and Schedule 
| | | | |
| --- | --- | --- | --- |
| Date | Time | Match | Venue |
| 1 October 2021 | 4:30 PM IST | Sri Lanka vs Bangladesh | National Football Stadium, Malé |
| 1 October 2021 | 9:30 PM IST | Nepal vs Maldives | National Football Stadium, Malé |
| 4 October 2021 | 4:30 PM IST | India vs Bangladesh | National Football Stadium, Malé |
| 4 October 2021 | 9:30 PM IST | Sri Lanka vs Nepal | National Football Stadium, Malé |
| 7 October 2021 | 4:30 PM IST | India vs Sri Lanka | National Football Stadium, Malé |
| 7 October 2021 | 9:30 PM IST | Maldives vs Bangladesh | National Football Stadium, Malé |
| 10 October 2021 | 4:30 PM IST | Maldives vs Sri Lanka | National Football Stadium, Malé |
| 10 October 2021 | 9:30 PM IST | Nepal vs India | National Football Stadium, Malé |
| 13 October 2021 | 4:30 PM IST | Bangladesh vs Nepal | National Football Stadium, Malé |
| 13 October 2021 | 9:30 PM IST | India vs Maldives | National Football Stadium, Malé |