2022 season of the Indian Premier League will bring a lot of changes in the game. It will be a 10 team affair with 74 matches. BCCI just announced the successful bidders for two new teams earlier this month. Sanjiv Goenka-helmed RPSG Group picked Lucknow with a winning bid of a whopping INR 7090 crore. CVC Capital, former owners of Formula One, came up with the second-highest bid of INR 5625 crore and opted for Ahmedabad. With two new teams and mega auction, there will be a huge shuffle of players. According to the IPL 2022 Mega Auction Retention Rules, there are certain restrictions around retention of players. Do you know how many players can be retained in IPL 2022? A maximum of four players can be retained by each of the existing eight franchises. This can be either three Indians and one overseas, or two of each. The two new franchise will then be able to pick three players ahead of the 2022 auction. There will be not right-to-match (RTM) cards at the auction. Due to this, there will be some big names that may leave their teams in IPL 2022 mega auction. Few are listed in this article.
Shreyas Iyer (Delhi Capitals)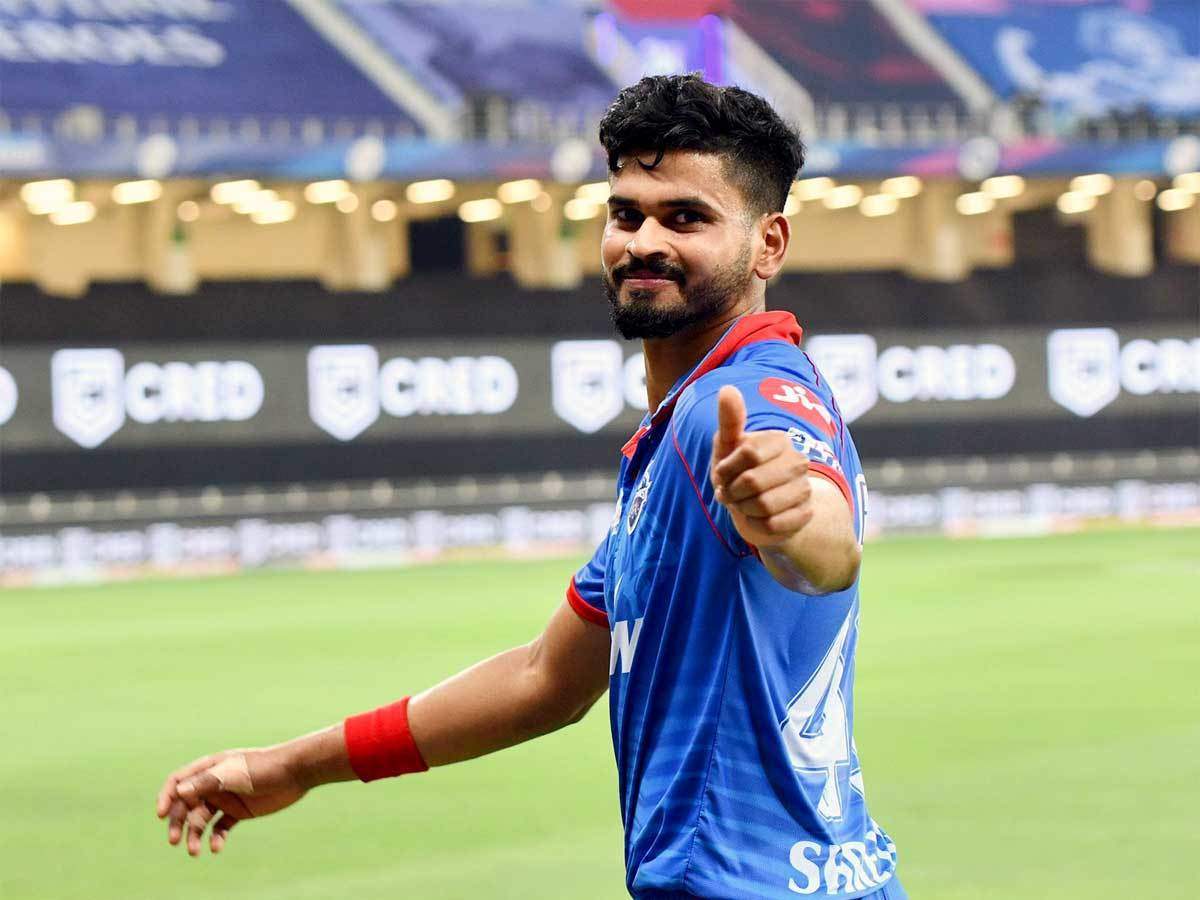 Iyer had a commendable stint at the Delhi Capitals for 7 years. But their former captain might leave the franchise ahead of the 15th edition of IPL. Iyer would want to get the leadership role which doesn't seem to be the case after Delhi Capitals gave the captaincy in the hands of  Rishabh Pant who led the franchise successfully to the playoffs this year, because of Iyer's injury. It was predicted that after the comeback of Iyer in the squad, the captaincy will also be transferred to him. But it was not the case. After this, it is clear that the management of DC has decided to invest in Pant as their captain.
Hence, Iyer would land in the auction to make himself available, given the introduction of two new franchises – Ahmedabad and Lucknow. After making his debut in 2015, Iyer has been a star player for the Delhi camp. He took over the captaincy role in 2018 after Gautam Gambhir decided to step down from the post in the middle of the season. Since then, he has been an efficient skipper, and has led the team twice in the playoffs and the finals against Mumbai Indians in IPL 2020. It was him who led the Delhi franchise to their first-ever final in 13 years. However, due to an unfortunate injury before IPL 2021, Iyer had to miss the first half of IPL 2021 and he was also relieved off his captaincy duties.
Iyer is also among the hot contenders to take up the vacant position after Virat Kohli stepped down from the captaincy of RCB. Iyer has the prior experience in leading IPL sides and he would hope to help RCB win it. It would also be a big boost for Iyer to work alongside Kohli at RCB. The rumors will be cleared once the IPL 2022 retained players list comes out.
Who will be the next captain of RCB after Virat Kohli?
KL Rahul (Punjab Kings)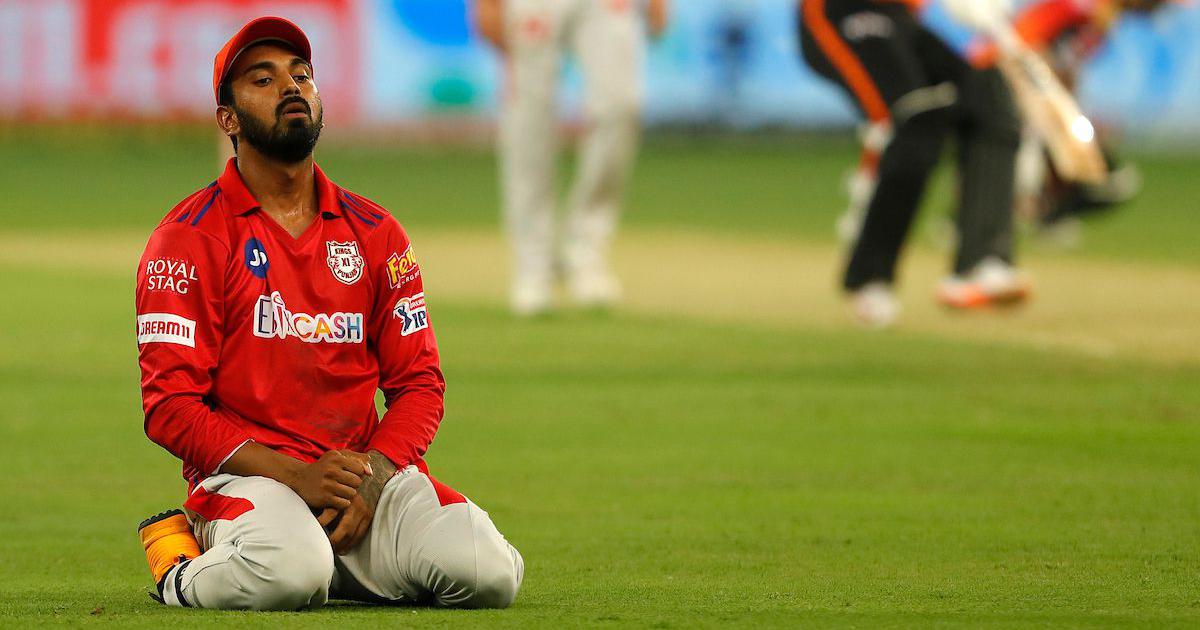 KL Rahul has been sensational for Punjab Kings in IPL 2021 but there is no clarity as to if he would be retained by the side or will part ways with the team. 2021's Orange Cap holder KL Rahul may not be seen in the jersey of Punjab Kings in the next edition. Rahul, the skipper of Punjab Kings franchise, tops the list of highest run-getters this season with 628 runs from 13 games with a highest of unbeaten 98.
Despite his outstanding performance with the bat, KL Rahul has failed to lead his side to glory. Punjab Kings has been too dependent on their skipper. Under Rahul, the franchise has been unable to reach the playoffs. Therefore, the skipper is likely to leave the franchise in the IPL 2022 Mega Auctions.
Several reports suggest that the right-handed batsman has been approached by several franchises ahead of the mega auction next year where all the eight teams are likely to look for tar players. Rahul has played for Royal Challengers Bangalore and Sunrisers Hyderabad during his initial IPL years, moved to Punjab Kings in 2018 before being handed the full-time captaincy baton in 2020. Punjab Kings finished sixth, with a handful of close defeats. Despite being in great form the team itself hasn't managed to even qualify for playoffs. Hence Rahul would want to join a squad that would get him the trophy. With Virat Kohli stepping down as the captain of Royal Challengers Bangalore, they would also look for a potential captain of the team during mega auction and Rahul fits the spot very well.
Due to the stardom of KL Rahul as an explosive batsman, a number of teams will be ready to engage in a bidding war at the mega auctions if Rahul decides to part ways with Punjab Kings.
David Warner (Sunrisers Hyderabad)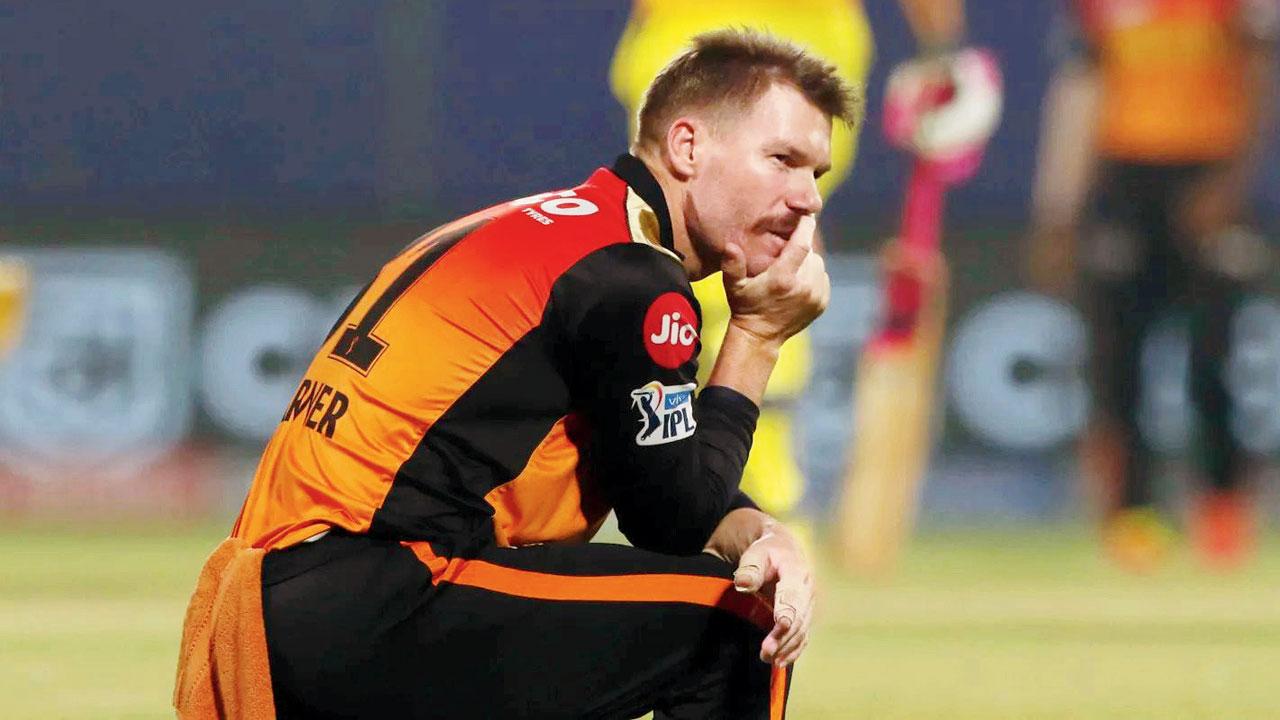 Australian opener David Warner confirmed that he will be a part of the IPL 2022 mega auction. He said that he is not hopeful of Sunrisers Hyderabad retaining him ahead of the new season. He is looking for a fresh start in the new season.
"I will put my name in the auction. By the signs of the recent IPL, I won't be retained by the Sunrisers, so I'm looking forward to a fresh start." Warner said in an interview.
David Warner had a not so good season this year, as he was sacked as captain during the India leg of IPL 2021and then dropped from the playing XI. He was not picked for the final six games of the 2021 season in the UAE.
Sunrisers Hyderabad struggled to get any kind of momentum even as Kane Williamson took over the captaincy from Warner. The former champions managed to get just 3 wins out of 14 matches. With Warner himself hinting his farewell to Sunrisers, teams like Royal Challengers Bangalore and the two new teams might bid for him as their potential captain.
The Australian opener is a big stage player and is also a key for team's success. David Warner has experience of leading the side in IPL. He took SRH to glory in 2016 after defeating RCB in the finals. The two new teams might try to get the benefit of Warner's captaincy skills and experience.
Shikhar Dhawan (Delhi Capitals)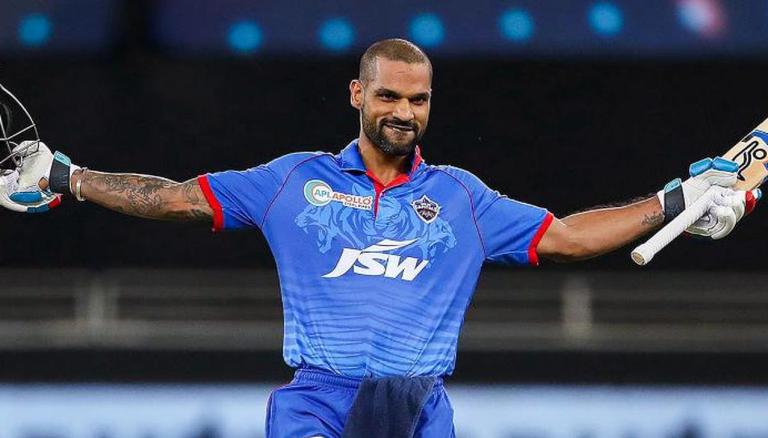 Shikhar Dhawan has been one of the highest scorers for Delhi Capitals ever since the franchise's inception. However, he may not be retained for IPL 2022 by the Delhi outfit. Dhawan has been instrumental in the batting lineup of Delhi Capitals he is often been criticize for his low a strike rate. Players like Rishabh Pant, Shreyas Iyer, Prithvi Shaw, Hetymer, Stoinis, Rabada, and Nortje are younger than him and are more likely to be retained by DC. The chance of seeing Dhawan's name in IPL 2022 retained players list is very low.
The thirty five year old Dhawan has remained fit and in form. But with the likes of Pant, Iyer and Shaw also in the team, DC could retain the younger players. Dhawan has been an outstanding batsman for DC and has hugely helped them for last season's great performance in IPL. Although he has not been captain for any IPL team since 2014 but he can do it for a new team in IPL. Dhawan failed to get a spot in the Indian squad for the ICC T20 World Cup but he has still many years of cricket left in him.
Suryakumar Yadav (Kolkata Knight Riders)
Mumbai Indian's batsman Suryakumar Yadav might have to miss out on the retention list of his franchise due to the restrictions on the number of retentions. The franchise has a lot of match-winners in the squad and it will be very difficult for them to retain only four players. With players like Rohit Sharma, Pollard, Bumrah, Hardik Pandya, Ishan Kishan, etc. in the team, Yadav is not likely to get retained. The middle-order batsman will have to find his new franchise if MI fails to retain him in the IPL 2022 Mega Auction either using the RTM Card or retention policy.
Yadav played consistent cricket for Mumbai Indians in the last three years. He even earned his India cap recently against England. There's no doubt he will break the banks if he goes in the IPL auction. He will surely put the franchises in the bidding war due to his talent.
After joining Mumbai Indians from Kolkata Knight Riders (KKR) in 2018, Suryakumar Yadav emerged as just another talented player from the Indian Premier League (IPL). He took the league by storm and became a vital part of the team's batting unit. KKR still regrets their decision of letting SKY go. Kolkata Knight Riders are there in the line for SKY. Suryakumar gave his introduction to IPL while playing for KKR. However, his talent was not properly recognised by the team management at that time. But after his recent evolution, KKR might be interested in building their squad around him. The name of Suryakumar Yadav will definitely sprung upon a lot of bidders if MI does not retain him.