Manchester United have announced that club legend Cristiano Ronaldo is returning to the club once again. The club have agreed with a transfer from Italian side Juventus, which will reunite Ronaldo with United. He played for Manchester over six seasons (2003-09) and in that spell, he emerged as one of the best players in the game. With Cristiano Ronaldo back in Manchester United' squad, it will be more fun to watch the club matches. The club now have one of the most star-studded attacks in Europe with the arrival of CR7. Although, the transfer deal has been finalized, fans will have to wait a little to watch their favorite player playing for their club. Fans are excited to know when will Ronaldo play for Manchester United.
Within an hour of announcing the news of Cristiano Ronaldo transfer, the post by Manchester United became the most liked post by a sports team.
Welcome ????, @Cristiano ?#MUFC | #Ronaldo

— Manchester United (@ManUtd) August 27, 2021
When will Ronaldo play for Manchester United?
Cristiano Ronaldo made his debut for Manchester United on August 16, 2003 and it will be exciting to see him play for Manchester again.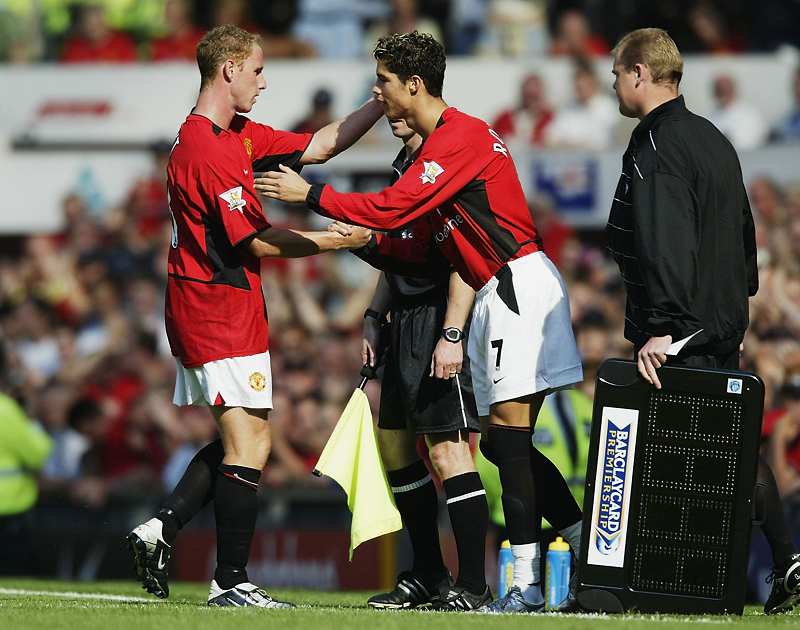 The transfer of Ronaldo was done on Friday, just four days before the closing of the European summer transfer window. So it was impossible for him to play against Wolves in Sunday's Premier League match.
The international break has arrived and will occupy the one and half weeks of September. Many players have already left to join their respective international squads. Cristiano Ronaldo is also called up by Portugal coach for the upcoming 2022 World Cup qualifiers. Ronaldo has been included in Portugal World Cup qualifiers Squad. Portugal will play against the Republic of Ireland (Sept. 1) and at Azerbaijan (Sept. 7). There will also be a friendly match against Qatar on Sept. 4.
How Manchester United could line up with Cristiano Ronaldo next season
By analyzing the situations and match fixtures, it is assumed that Ronaldo will remain in Portugal for the international break and then head to Manchester for a potential second home debut. Cristiano Ronaldo will likely make his second Manchester United debut against Newcastle on September 11.
"I hope he will [face Newcastle on September 11]."We're working to get that done. He's a special boy, or man now, he was a boy when I played with him. Of course we want to get that over the line." Solskjaer said.
Cristiano Ronaldo has played only 30 minutes of competitive football since the end of Euro 2021 in June. He started on bench for Juventus in the opening match of the season. Now, Ronaldo himself must be eager to play football and start for Manchester United against Newcastle.
See the farewell video uploaded by Cristiano Ronaldo in which he thanked Juventus:
View this post on Instagram
If you want to know, Why Cristiano Ronaldo left Juventus then read the following article :
Whatever happens, it will be excited to know when will Ronaldo play his next match for Manchester United.