In the world of cricket, victory is not only a matter of pride but also a testament to a team's excellence and perseverance. Over the years, various international cricket tournaments organized by the International Cricket Council (ICC) have witnessed awe-inspiring performances and fierce competition. In this article, we delve into the realm of cricket history to explore the cricket teams that have clinched the most ICC trophie, solidifying their legendary status in the sport.
Australia: The Undisputed Champions – 9 ICC Trophies
When it comes to ICC tournaments, Australia is the epitome of success. The Australian cricket team has been a dominant force in international cricket, with numerous ICC Cricket World Cup victories to their name. They have claimed the ICC trophy a staggering nine times, establishing themselves as the most successful team in World Cup history. The team's meticulous preparation and fierce competitiveness have consistently made them a force to be reckoned with in the cricketing world.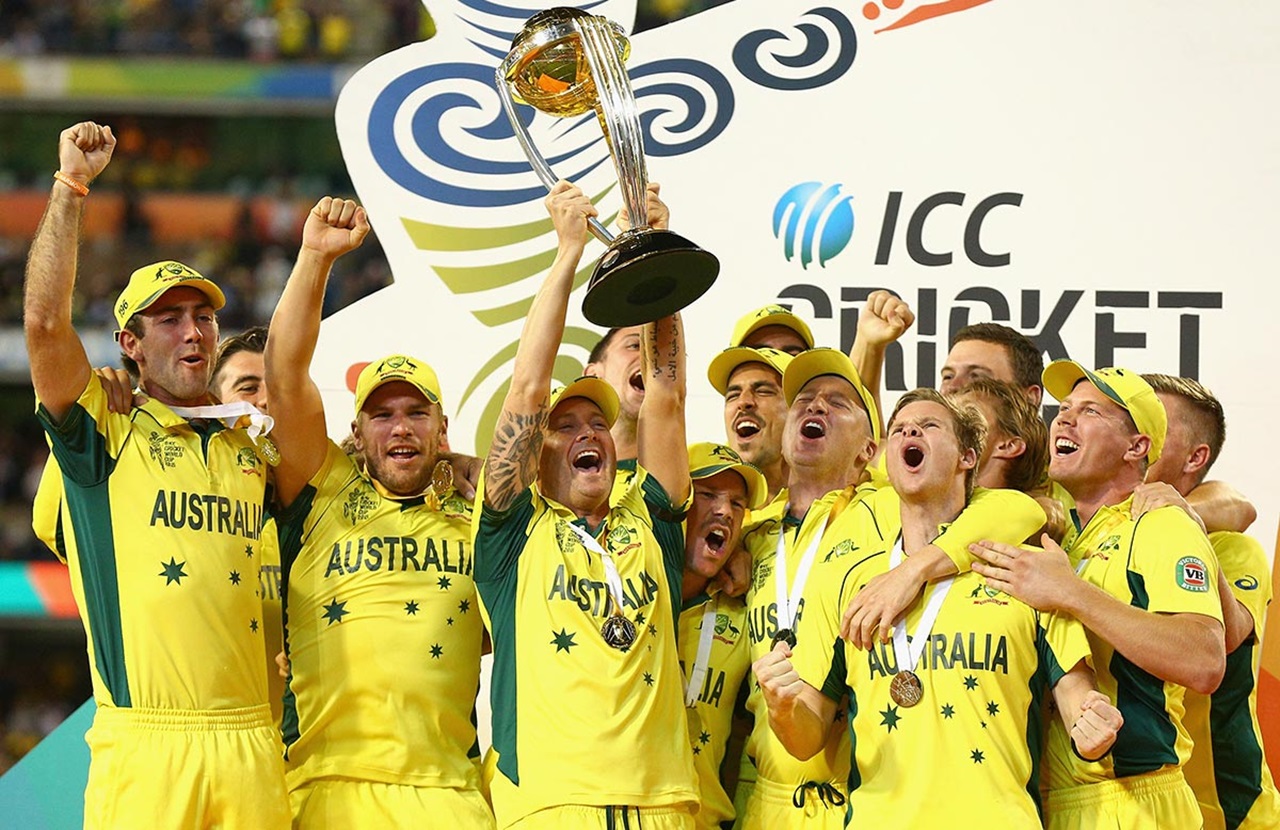 ODI World Cup – 5 (1987, 1999, 2003, 2007, 2015)
T20 World Cup – 1 (2021)
Champions Trophy – 2 (2006, 2009)
World Test Championship – 1 (2021-23)
India – 5 ICC Trophies
Team India, also known as the Men in Blue, has etched their name in cricket history with their remarkable victories in ICC tournaments. They have won the ICC Cricket World Cup on two occasions, first in 1983 under the leadership of Kapil Dev and then in 2011 led by MS Dhoni. Moreover, India boasts an impressive ICC T20 World Cup victory in 2007, led by Dhoni, and they have been consistent performers in the ICC Champions Trophy, winning the trophy in 2002 and 2013.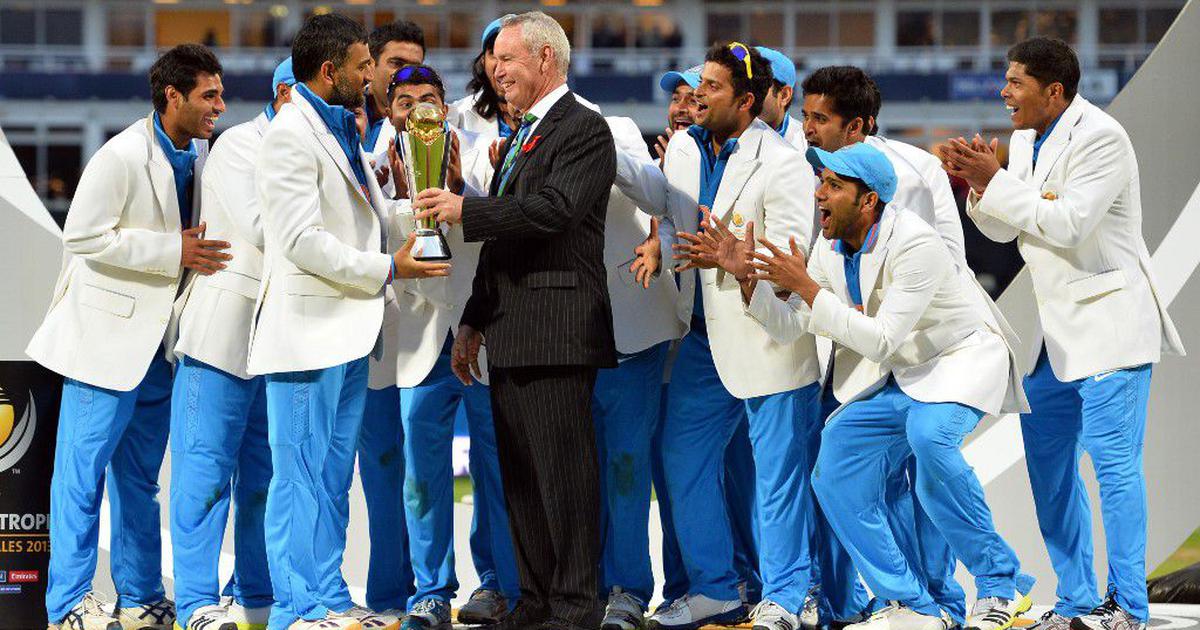 ODI World Cup – 2 (1983, 2011)
T20 World Cup – 1 (2007)
Champions Trophy – 2 (2002, 2013)
West Indies – 5 ICC Trophies
The West Indies cricket team, often referred to as the Calypso Kings, has a rich history of triumphs in ICC tournaments. Their glory days in the late 1970s and 1980s were highlighted by their two ICC Cricket World Cup wins in 1975 and 1979. The team's ability to bring flair and passion to the game, coupled with their potent fast bowling attack, has left an indelible mark on cricket history.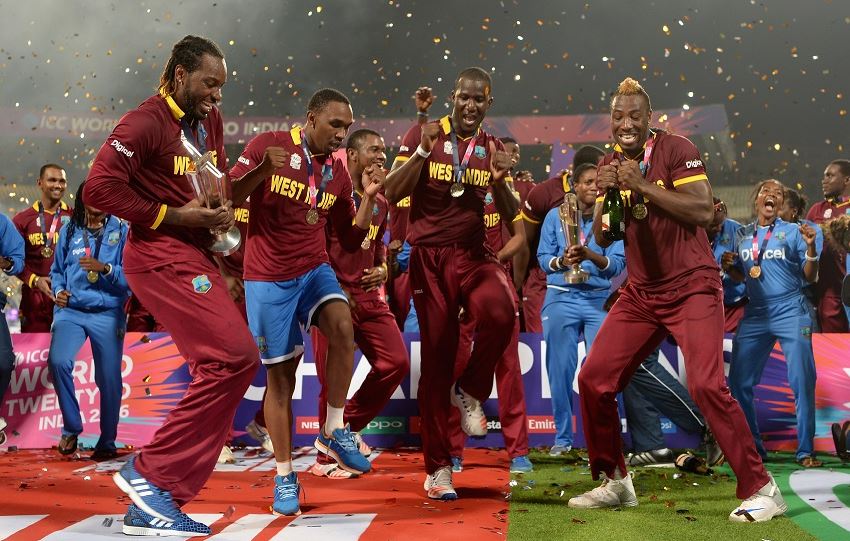 ODI World Cup – 2 (1975, 1979)
T20 World Cup – 2 (2012, 2016)
Champions Trophy – 1 (2004)
Pakistan – 3 ICC Trophies
The Pakistan cricket team, known for their unpredictable nature, has still managed to claim several ICC trophies. Their maiden ICC Cricket World Cup win in 1992, led by Imran Khan, is etched in cricketing folklore. Additionally, they secured the ICC T20 World Cup in 2009, displaying their ability to thrive under pressure.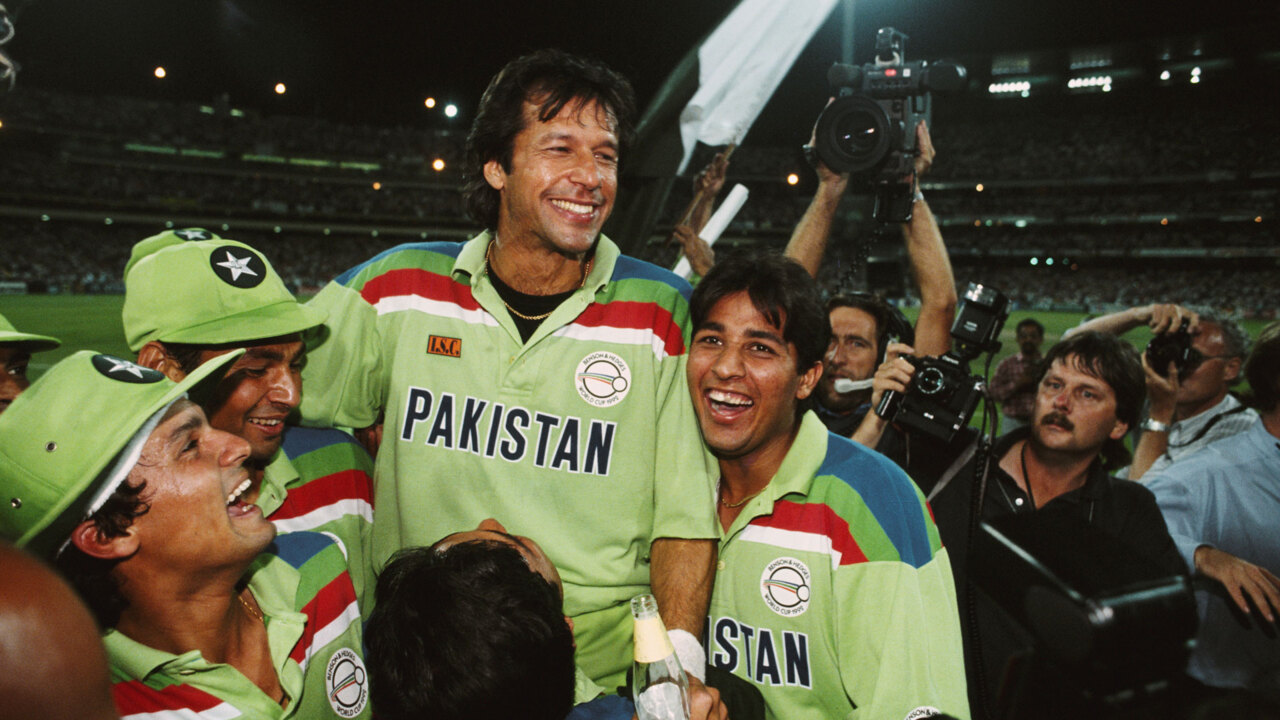 ODI World Cup – 1 (1992)
T20 World Cup – 1 (2009)
Champions Trophy – 1 (2017)
Sri Lanka – 3 ICC Trophies
Sri Lanka has had its share of ICC successes, with the most significant being their ICC Cricket World Cup win in 1996. This victory under the captaincy of Arjuna Ranatunga marked a turning point in Sri Lankan cricket. They also have an ICC T20 World Cup win in 2014, showcasing their ability to excel in shorter formats.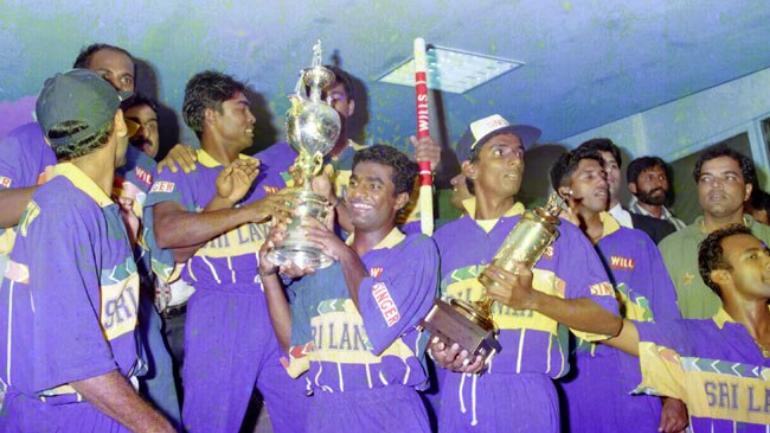 ODI World Cup – 1 (1996)
T20 World Cup – 1 (2014)
Champions Trophy – 1 (2002)
England – 3 ICC Trophies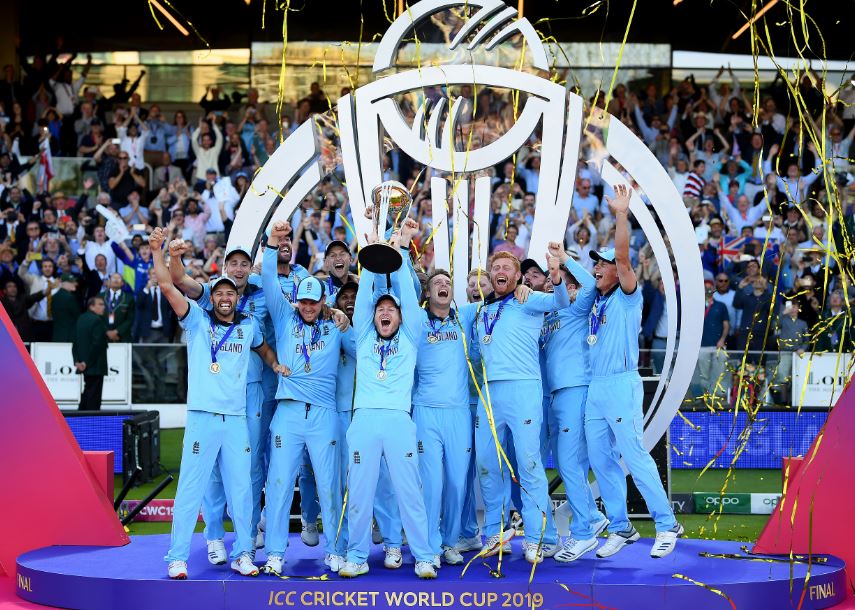 England's cricket team has achieved significant success in ICC (International Cricket Council) tournaments. They secured their first major ICC trophy by winning the ICC World Twenty20 in 2010. England's most memorable triumph came in the 50-over format when they clinched the ICC Cricket World Cup in 2019, a thrilling tournament that culminated in a dramatic final against New Zealand. In 2022, their second T20 World Cup won the  These victories showcased England's prowess in limited-overs cricket and solidified their reputation as a force to be reckoned with on the international stage.
ODI World Cup – 1 (2019)
T20 World Cup – 2 (2010, 2022)
New Zealand – 2 ICC Trophies
 The New Zealand cricket team, often known as the Blackcaps, has clinched the ICC Champions Trophy once, in 2000, when they emerged as the champions in Kenya. They have also made significant strides in ICC Cricket World Cup competitions, reaching the final for the first time in 2015, where they finished as the runners-up. Additionally, New Zealand has consistently been a competitive force in ICC T20 World Cups, often making it to the latter stages of the tournament. Their consistent performances in these prestigious events have solidified their reputation as a formidable cricketing nation on the global stage.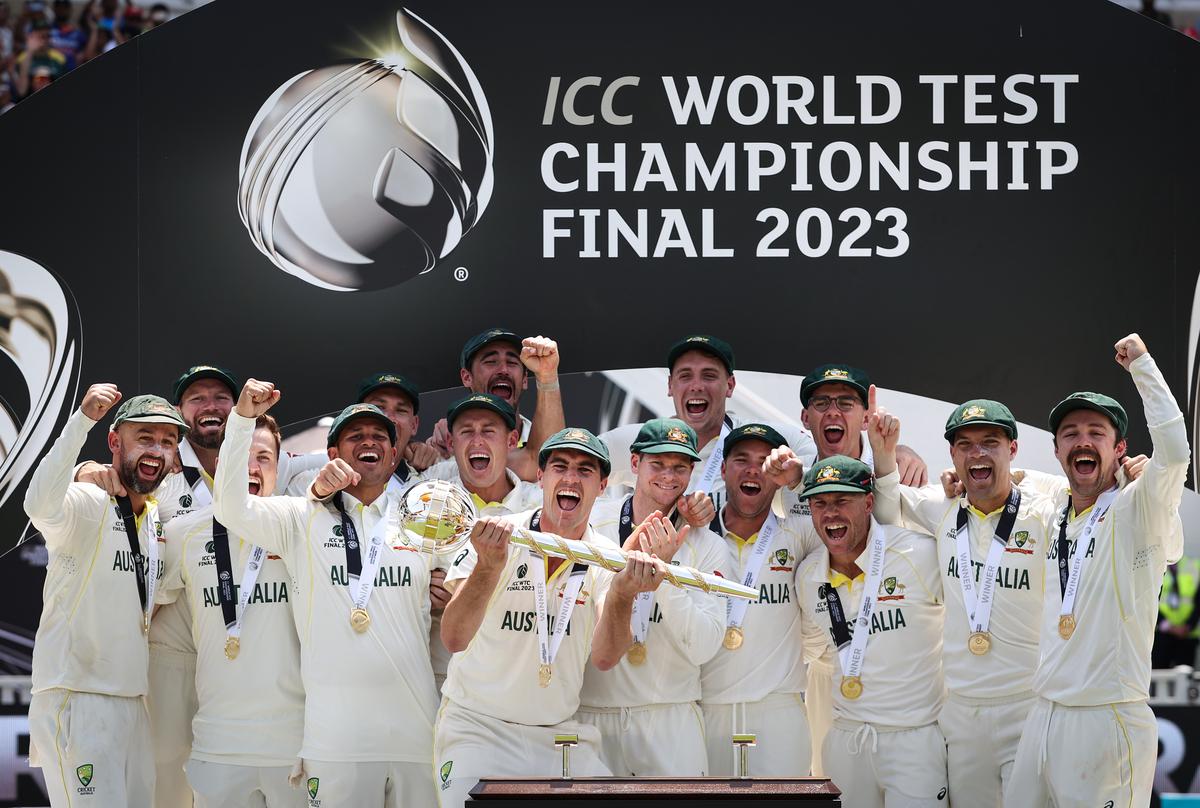 Champions Trophy – 1 (2000)
World Test Championship – 1 (2019-21)
South Africa – 1 ICC Trophy
Even after having legendary players in the team, the Proteas have clinched only one prestigious ICC trophy to date. In 1998, they triumphed in the inaugural ICC KnockOut Trophy, showcasing their prowess in limited-overs cricket. South Africa's success in these ICC tournaments reflects their cricketing excellence and the talent that has graced the nation's cricket fields over the years.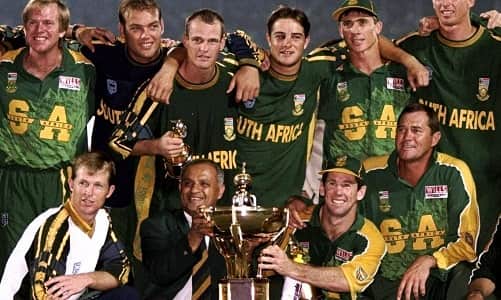 Champions Trophy – 1 (1998)
In the competitive world of cricket, these teams have risen above the rest to etch their names in history with remarkable ICC tournament victories. Their dedication, skill, and ability to perform under immense pressure have made them cricketing legends. The battle for supremacy in ICC tournaments continues, but the legacy of these teams will always shine brightly in the annals of cricket history.