Cricket is by far the most loved sport in India and constitutes part of the country's culture. Cricket can be termed as the religion of the country in terms of the pure obsession and popularity it managers to generate. This sport has featured many legendary players. So fans must be thinking about the greatest player in the history of cricket. In this article, we will tell you who is the God of Cricket.
When the name "Sachin Tendulkar" is mentioned, it invokes reverence, admiration, and a sense of unparalleled greatness. Aptly known as the "God of Cricket," Tendulkar's impact on the sport and his extraordinary achievements have etched his name in the annals of cricketing history. This article explores the reasons why Sachin Tendulkar is revered as the epitome of cricketing excellence.
Who is the GOD of CRICKET?
Sachin Tendulkar is the God of cricket. There will be only one god of cricket, either take it for past , present and future. There are tons of good cricketers who have played this game but no one can come near Sachin.  There will be only one god forever in cricket whose name is Sachin Tendulkar.
Sachin Tendulkar, also known as the "Little Master," is widely regarded as the "God of Cricket." Throughout his illustrious career, Tendulkar broke numerous records and set new standards for excellence in the sport. He scored a staggering 100 international centuries, which is a feat unmatched by any other cricketer in history. He also holds the record for the highest number of runs scored in both Test and One-Day International (ODI) cricket.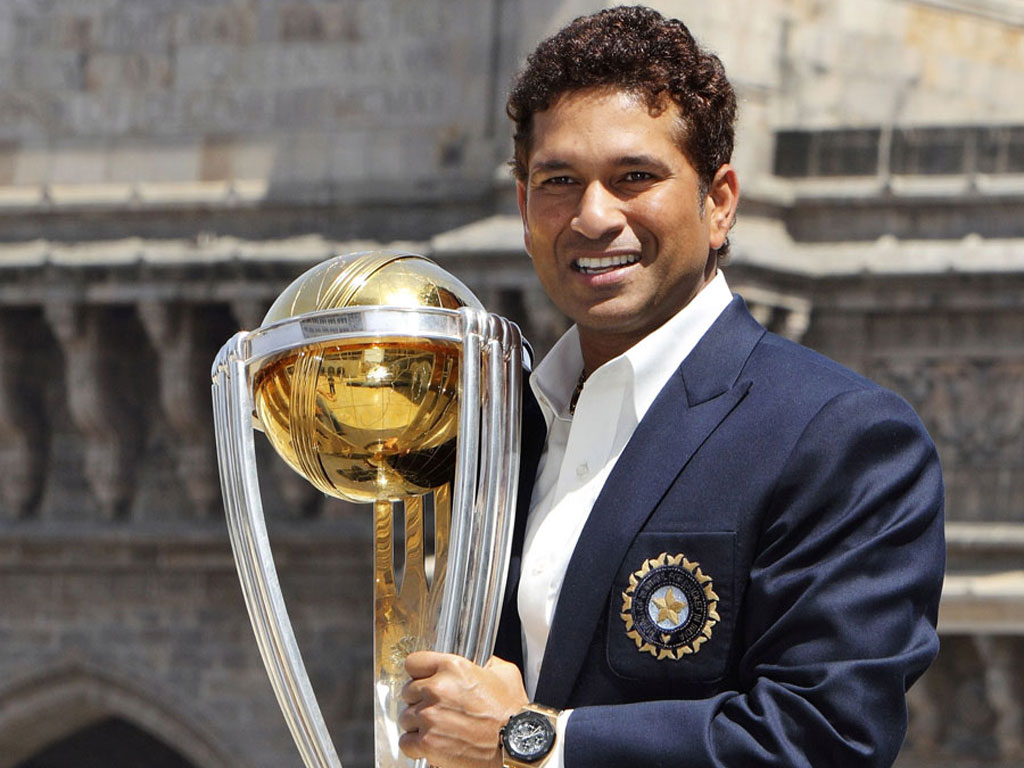 Apart from his incredible statistical achievements, Tendulkar was also revered for his sportsmanship and humble demeanor. He always played the game with utmost respect for his opponents and was a role model for aspiring cricketers all over the world.
In 2012, Tendulkar retired from ODI cricket, followed by his retirement from Test cricket in 2013, leaving behind a legacy that will be remembered for generations to come. His contribution to the game of cricket has earned him numerous accolades and awards, including the prestigious Bharat Ratna, which is India's highest civilian award. His achievements apart from cricket has given him the honor to be referred as God of Cricket.
Overall, Sachin Tendulkar's skill, sportsmanship, and contribution to the sport have cemented his position as the "God of Cricket" and continue to inspire cricketers around the world.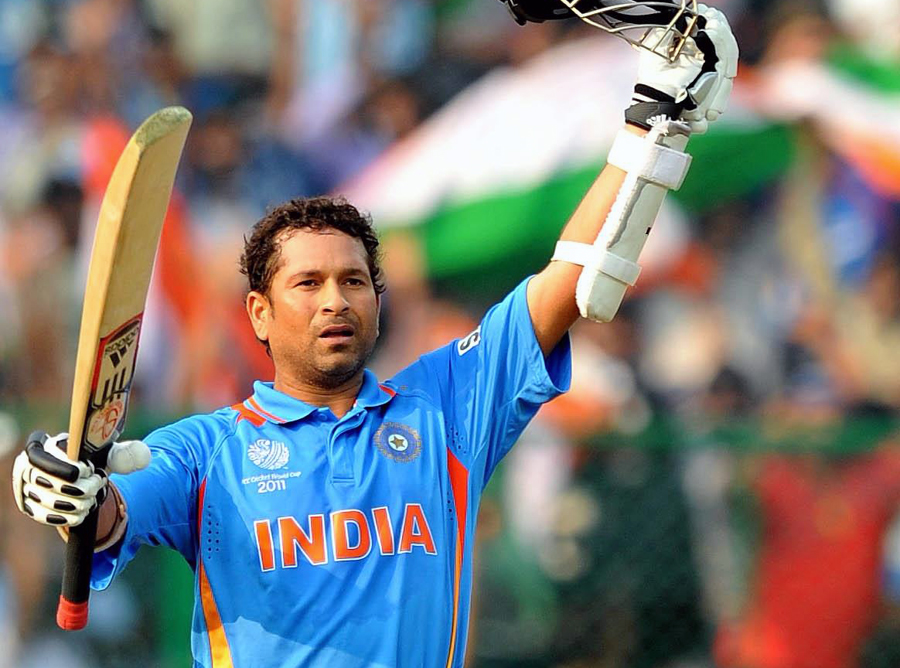 Sachin Tendulkar's career spanned an astonishing 24 years, during which he amassed a plethora of records that are seemingly insurmountable. He is the highest run-scorer in the history of Test and One-Day International (ODI) cricket, with 15,921 and 18,426 runs respectively. Tendulkar's remarkable feat of scoring 100 international centuries remains unparalleled, a testament to his unparalleled skill, consistency, and longevity. These records, among many others, have solidified his status as a cricketing legend.
One of the distinguishing aspects of Sachin Tendulkar's career was his ability to excel in all three formats of the game: Tests, ODIs, and T20s. He exhibited a level of adaptability and versatility that set him apart from his contemporaries. Whether it was displaying impeccable technique and concentration in Test matches or showcasing breathtaking stroke play in ODIs and T20s, Tendulkar proved that he was a master of every format. His ability to thrive across different cricketing landscapes further elevates him to the status of a cricketing deity.
Sachin Tendulkar's batting technique was a masterclass in itself. His flawless execution of shots, impeccable footwork, and ability to adapt to various playing conditions were a sight to behold. Whether he was gracefully driving the ball through the covers or unleashing powerful strokes, Tendulkar's batting displayed a blend of elegance, power, and precision. His innate ability to dominate bowlers and dictate the game's tempo made him an iconic figure, inspiring countless aspiring cricketers around the world.
Beyond his cricketing prowess, Sachin Tendulkar's unwavering commitment and dedication to the game are equally admirable. He was the embodiment of discipline, perseverance, and passion. Tendulkar's relentless pursuit of excellence, his meticulous preparation, and his hunger to constantly improve set the benchmark for professionalism in cricket. He served as an inspiration not only to his teammates but also to millions of fans worldwide, who revered him not just as a cricketer but as a role model.
Sachin Tendulkar's impact extended far beyond the cricket field. In a cricket-crazy nation like India, he became a symbol of national pride and unity. His performances in high-pressure situations often lifted the spirits of the entire nation. The "Sachin chant" echoing in stadiums became a testament to his immense popularity and the adoration he received from fans. Tendulkar's humility, grace, and philanthropic endeavors off the field further endeared him to people, cementing his status as a national icon.
Why Sachin Tendulkar is known as the GOD of CRICKET?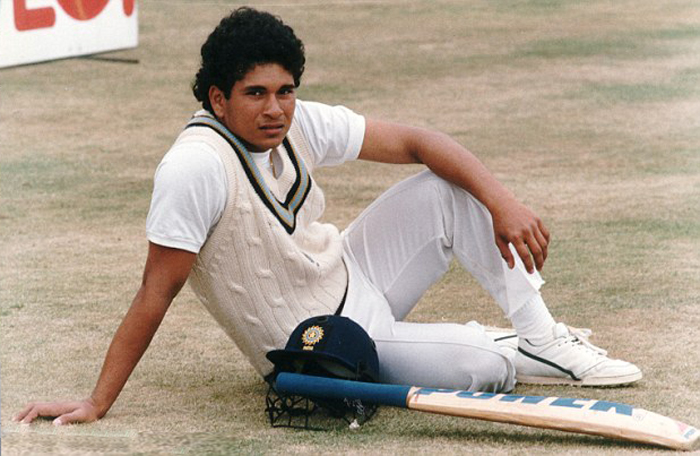 Sachin Tendukar is called God of Cricket because of the records made by him. His records are unbreakable over the years. Almost every batting record in Test and ODI cricket is under his name. The following are the reasons as to why Sachin Tendulkar is the God of Cricket.
Sachin played majority of his cricket in absence of DRS. If there was DRS rule in Sachin's era, then Master Blaster would have scored even more runs and centuries. He was given out many times when he was clearly Not out.
He played in an era, when T20 leagues was not introduced. Batsman didn't have the opportunity to understand the bowlers of other nations. He just face them in the match.
Sachin played in a cricketing era which was dominated by bowlers. Now it is much easier to score big runs as compared to that era. Sachin has played in the era of bowlers like Shoaib Akhtar, Wasim Akram, Shane Warne, Mcgrath, Brett Lee, Shane Bond and many others. During Sachin's young cricketing carrier he played against many legendary bowlers in a tough turf condition.
Sachin was fearless even at the age of 16 when he made his debut against Pakistan. He used to bear burden of whole team on his shoulders.
 Sachin didn't have any controversy throughout his career. His image always remained in good light. He was also humble on the ground against the opponents. Sachin Tendulkar always remains calm in the field and usually answers with the bat for the sledging actions from the bowlers.
He was the first batsman to score double century in ODIs and opened the path to 200 in ODIs. At that time, it was almost impossible to even think about an individual double century.

Why Sachin is known as God of Cricket
The unmatched records created by Sachin Tendulkar made him the God of Cricket.
Sachin Tendulkar ODI Records
The highest number of centuries (49) and fifties (96)
Most centuries in a calendar year (9 in 1998)
The first person to score a double century
Maximum 150+ run-scores
The highest number of the Man of the Match awards (62)
Most Man of the Series awards (15)
Sachin Tendulkar Test Records
The highest number of centuries (51)
Leading run-scorer (11,953)
Joint-fastest cricketer to reach 10,000 runs in Test cricket with Brian Lara
1000+ Test runs in a calendar years (6 times – 1997, 1999, 2001, 2002, 2008, 2010)
Only player in the world to have scored 5 Test centuries before turning 20
Sachin Tendulkar's unparalleled records, unmatched versatility, extraordinary technique, unwavering commitment, and immense impact on the nation have rightfully earned him the title of the "God of Cricket." His legacy as a cricketer and as a role model transcends the boundaries of the sport, leaving an indelible mark on the hearts of cricket enthusiasts worldwide.