Virat Kohli is one of the greatest cricketers of our time, and he has been breaking records since he burst onto the international scene. Kohli has been particularly impressive in Test cricket, where he has established himself as one of the leading batsmen in the world. In this article, we will take a closer look at Kohli's centuries in Test cricket and examine what makes them so special.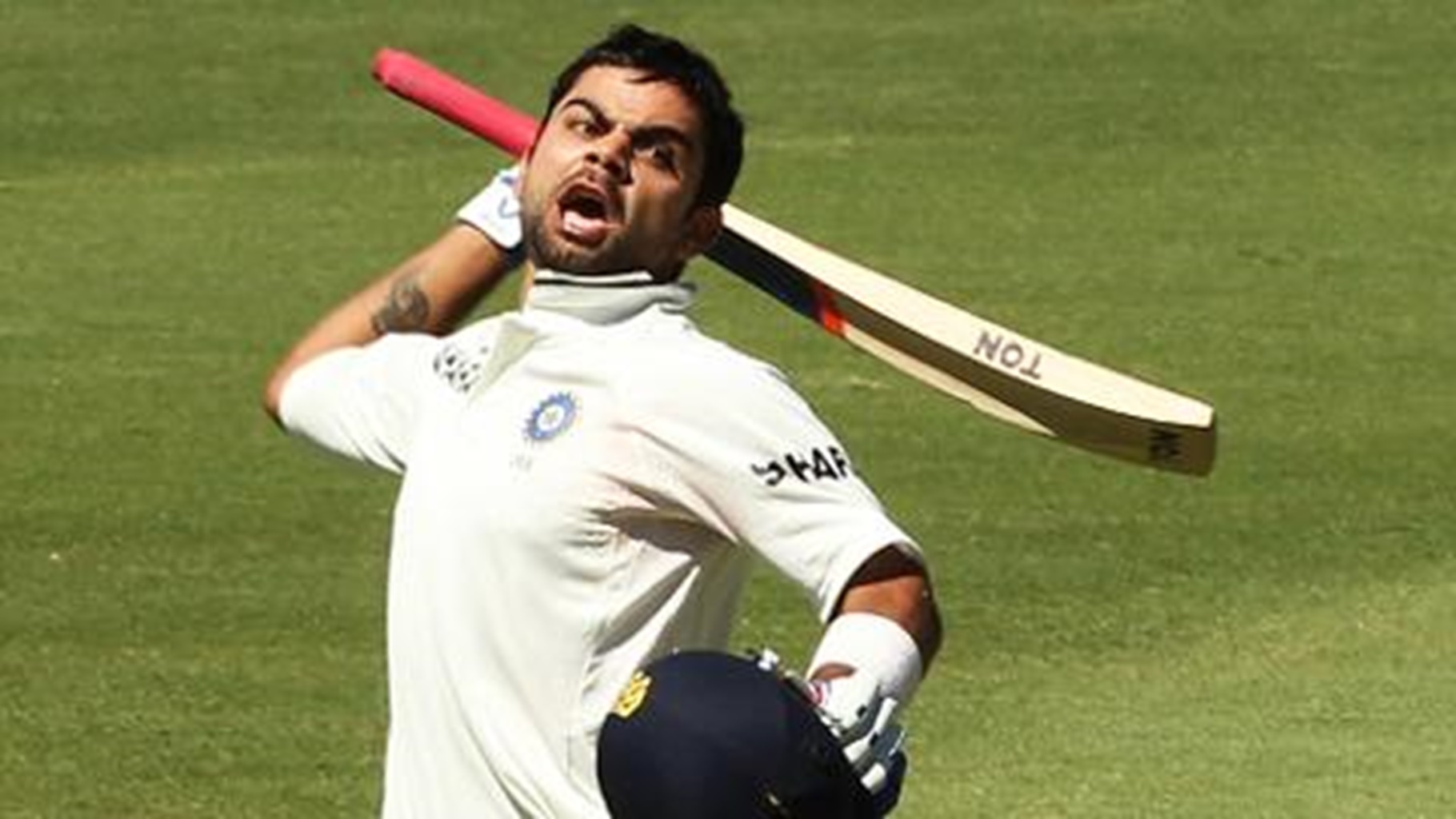 Kohli made his Test debut for India in June 2011, and it did not take him long to announce himself on the big stage. He scored his first Test century in just his sixth innings, against Australia in Adelaide. It was a remarkable knock, as Kohli scored an unbeaten 116 in a losing cause, against a bowling attack that included the likes of Mitchell Johnson and Ryan Harris. It was a sign of things to come from Kohli, who would go on to score many more centuries in Test cricket.
Since that first century, Kohli has gone on to score 27 more in Test cricket, and his tally of 28 puts him joint-fourth on the all-time list of Indian century-makers in Tests, alongside Sunil Gavaskar.
Kohli's Test centuries have come against a variety of opposition and in a range of conditions. He has scored centuries in Australia, England, South Africa, West Indies, Sri Lanka, and Bangladesh, and he has also scored centuries in India against all major Test-playing nations. Kohli's highest Test score is 254 not out, which he scored against South Africa in Pune in 2019.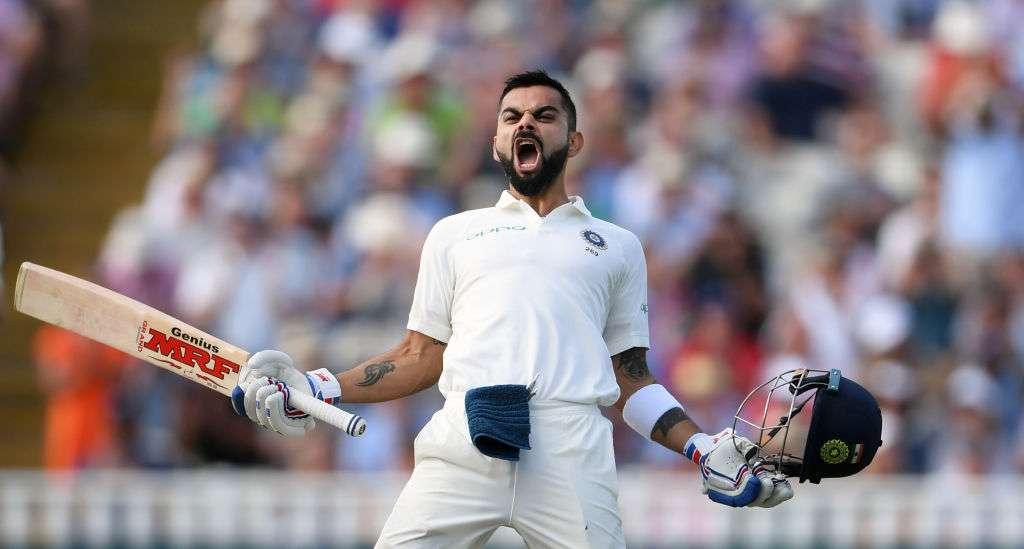 What makes Kohli's centuries in Test cricket so special is the manner in which he scores them. Kohli is known for his aggressive approach to batting, and he is not one to shy away from a challenge. He has a remarkable ability to play the big innings when his team needs it the most, and he has often been the difference-maker in tight Test matches.
Kohli's ability to score centuries on difficult pitches and against high-quality bowling attacks is what sets him apart from many of his contemporaries. He has the technique, the temperament, and the hunger to succeed at the highest level, and he has consistently delivered the goods for India in Test cricket.
In conclusion, Virat Kohli's centuries in Test cricket are a testament to his skill, determination, and hunger for success. He is one of the leading batsmen of his generation, and he has already established himself as a legend of the game. As he continues to score runs and break records, there is no doubt that Kohli will go down as one of the greatest batsmen in the history of Test cricket.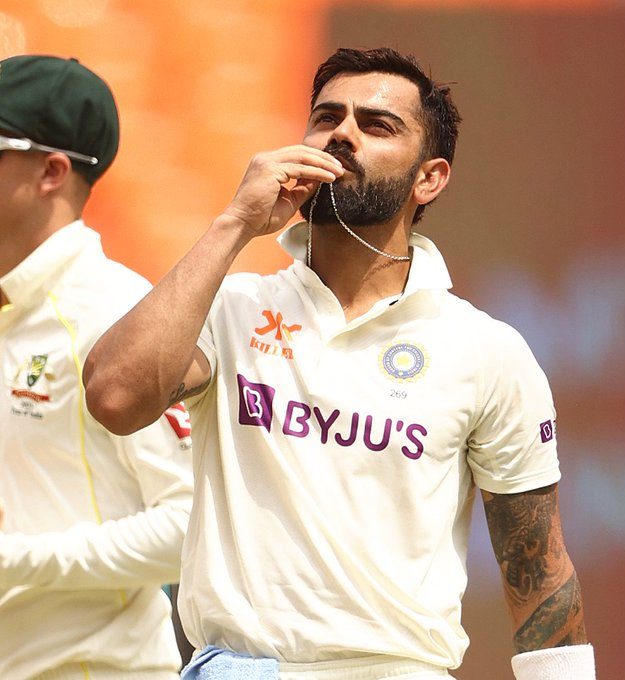 List of Virat Kohli's Test hundreds:
116(213) vs AUS in Adelaide, 2012
103(193) vs NZ in Bengaluru, 2012
103(295) vs ENG in Nagpur, 2012
107(206) vs AUS in Chennai, 2013
119(181) vs SA in Johannesburg, 2013
105*(135) vs NZ in Wellington, 2014
115(184) vs AUS in Adelaide, 2014
141(175) vs AUS in Adelaide, 2014
169(272) vs AUS in Melbourne, 2014
147(230) vs AUS in Sydney, 2015
103(191) vs SL in Galle, 2015
200(283) vs WI in North Sound, 2016
211(366) vs NZ in Indore, 2016
167(267) vs ENG in Visakhapatnam, 2016
235(340) vs ENG in Mumbai(WS), 2016
204(246) vs BAN in Hyderabad, 2017
103*(136) vs SL in Galle, 2017
104*(119) vs SL in Kolkata, 2017
213(267) vs SL in Nagpur, 2017
243(287) vs SL in Delhi, 2017
153(217) vs SA in Centurion, 2018
149(225) vs ENG in Birmingham, 2018
103(197) vs ENG in Nottingham, 2018
139(230) vs WI in Rajkot, 2018
123(257) vs AUS in Perth, 2018
254*(336) vs SA in Pune, 2019
136(194) vs BAN in Kolkata, 2019

186(364) vs AUS in Ahmedabad, 2023

Virat Kohli's 28th test century