Cristiano Ronaldo, often referred to simply as CR7, is a name that resonates across the globe in the realm of football. Born on February 5, 1985, in Funchal, Madeira, Portugal, Ronaldo has cemented his status as one of the greatest footballers of all time through a remarkable career that has spanned over two decades.
Ronaldo's influence extends far beyond the football pitch. He is not only renowned for his sporting achievements but also for his philanthropy and commitment to charitable causes. His work off the field includes donations to various charitable organizations and raising awareness about social issues.
Cristiano Ronaldo, often hailed as one of the greatest footballers of all time, has had a career that can only be described as illustrious. With incredible skill, athleticism, and a relentless work ethic, Ronaldo has consistently dominated the world of football. One of the most tangible proofs of his greatness is the plethora of trophies that adorn his trophy cabinet.
**Early Beginnings**
Ronaldo's journey in football began at a young age when he joined the youth academy of Sporting CP in Portugal. His extraordinary talent quickly caught the attention of scouts, and by the age of 16, he made his professional debut for Sporting CP. His dazzling performances did not go unnoticed, and in 2003, he signed with Manchester United, marking the beginning of a meteoric rise to stardom.
**Glory at Manchester United**
During his time with the Red Devils, Ronaldo established himself as a footballing sensation. His exceptional dribbling skills, breathtaking free-kicks, and incredible work ethic made him a fan favorite. Ronaldo's prolific goal-scoring ability helped Manchester United secure numerous titles, including three Premier League titles and the coveted UEFA Champions League trophy in 2008. In 2008, he also won his first Ballon d'Or award, recognizing him as the world's best player.
**Real Madrid: A Galáctico Era**
In 2009, Ronaldo transferred to Real Madrid for a then-world record transfer fee of £80 million. His spell at the Spanish giants was nothing short of iconic. Ronaldo's scoring prowess reached new heights, with him consistently netting over 40 goals per season. His time at Real Madrid saw the club clinch four Champions League titles and numerous La Liga crowns. Ronaldo collected four more Ballon d'Or awards during his stay in Madrid, further solidifying his status as one of the game's greatest ever players.
**A move to rivals Juventus**
Everything was going well at Real Madrid, but still Ronaldo tried to challenge himself more and completed a move to Italian giants Juventus. Cristiano won trophies in Italy too and was the top scorer for Juventus in all seasons he played for them. However, the ultimate goal of winning Champions League with Juventus cannot be achieved.
**Return to Manchester United and Beyond**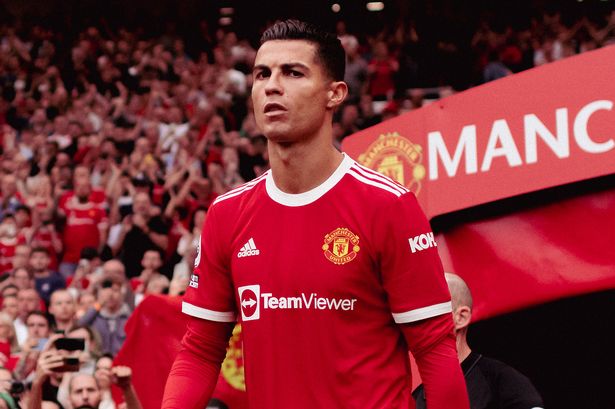 In a highly anticipated move in 2021, Ronaldo returned to Manchester United, rejoining the club where he had previously tasted so much success. His return was met with immense excitement from fans worldwide. Ronaldo's incredible impact was immediate, as he continued to score goals and inspire his team to victory.
**The climax with Al-Nassr**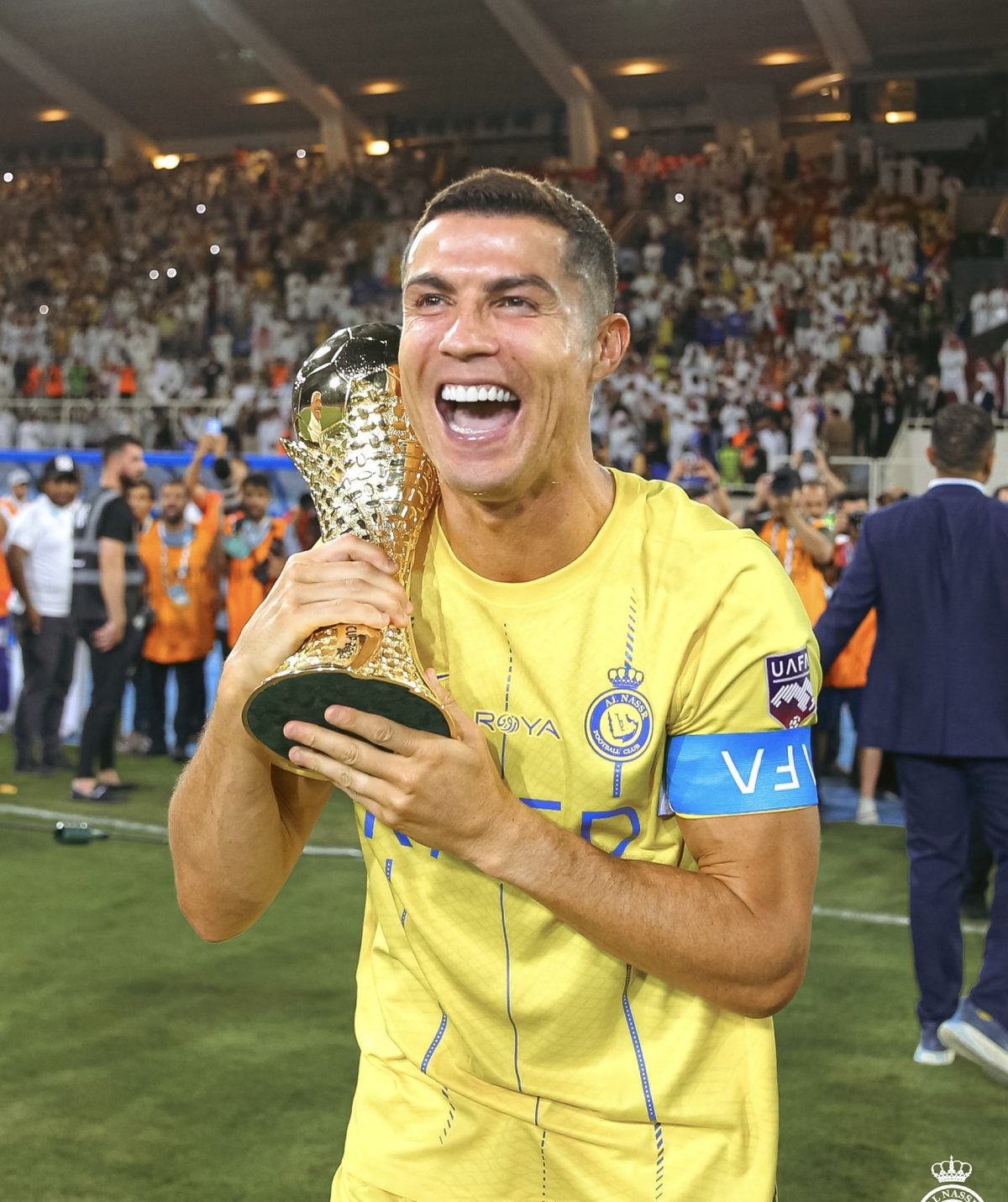 Ronaldo's return to Old Trafford did not go well and in the end, he mutually terminated his contract with United and moved to Saudi Arabia. Al-Nassr is probably the club where Ronaldo is going to end his amazing career.
How many trophies has Ronaldo won?
Crisitano Ronaldo has won a total of 34 trophies for club and country. Let's take a look at all trophies won by Cristiano Ronaldo.
List of all trophies won by Cristiano Ronaldo
Club trophies
Sporting CP
Supertaça Cândido de Oliveira (1): 2002
Manchester United
Premier League (3) : 2006–07, 2007–08, 2008–09
FA Cup (1) : 2003–04
Football League Cup (2) : 2005–06, 2008–09
FA Community Shield (1) : 2007
UEFA Champions League (1) : 2007–08
FIFA Club World Cup (1) : 2008
Real Madrid
La Liga (2): 2011–12, 2016–17
Copa del Rey (2): 2010–11, 2013–14
Supercopa de España (2): 2012, 2017
UEFA Champions League (4): 2013-14, 2015–16, 2016–17, 2017–18
UEFA Super Cup (2): 2014, 2017
FIFA Club World Cup (3): 2014, 2016, 2017
Juventus
Serie A (2) : 2018–19, 2019–20
Coppa Italia (1) : 2020–21
Supercoppa Italiana (2) : 2018, 2020
Al-Nassr
Arab Club Champions Cup (1): 2023
International trophies
Portugal U20
Portugal
UEFA European Championship: 2016
UEFA Nations League: 2018–19