Andre Russell holds his place among the top destructive players in the game of cricket. He is one of the most explosive batsmen in the world. With his power hitting ability and destructive batting performances in Indian Premier League has gained him a huge number of fans worldwide. Russell has established himself as one of the hottest prospects in franchise cricket, plying his trade in the T20 leagues worldwide and becoming one of the most sought after players. He has played in almost every big T20 league in the world. His fans are aware of his records in cricket and are excited to know about the player's personal life. In this article, we will tell you about Jassym Lora, Andre Russell Wife and Children.
Who is Andre Russell's Wife? Jassym Lora
Jassym Lora is the wife of West Indies all rounder, Andre Russell. Just like the command of T20 cricket is in the hands of Russell, his wife has the command in the world of modelling. Russell and Lora got engaged in 2014 and married a couple of years later. Andre  Jassym Lora, a US national, is a highly successive model.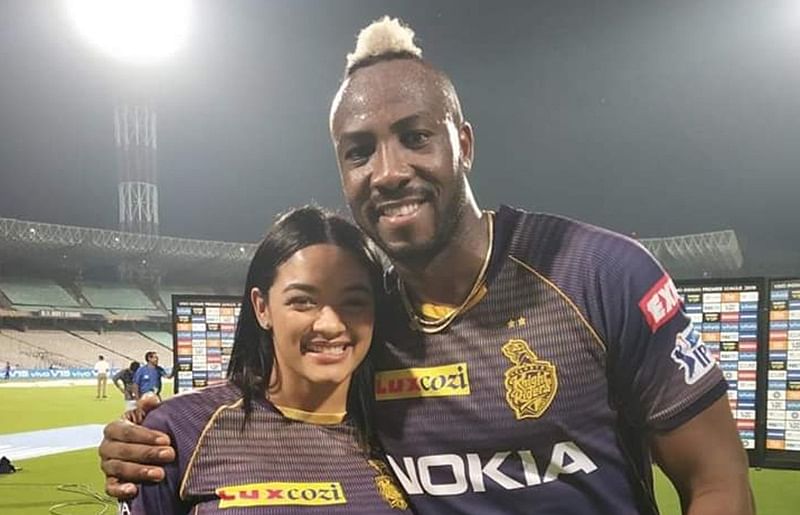 Andre Russell wife, Jassym Lora Russell was born in the United States' city of Miami. She started her modelling career at the age of only 19. Jassym is also an Instagram fashion influencer and a famous social media personality. She has worked in several ad campaigns too.
Jassym Lora has been spotted many a times while cheering for Kolkata Knight Riders in IPL. She has accompanied Andre Russell on several occasions in IPL games. Andre Russell's wife is a familiar figure in the Kolkata Knight Riders' jersey.
View this post on Instagram
Andre Russell Daughter – Aaliyah Russell
Jassym Lora and Andre Russell are blessed with a baby girl. The name of Andre Russell's daughter is Aaliyah Russell. She was born in Baptist Health Hospital in South Florida. On birth of her daughter, Russell posted a picture of him holding a hand of the baby.on his Insatgram.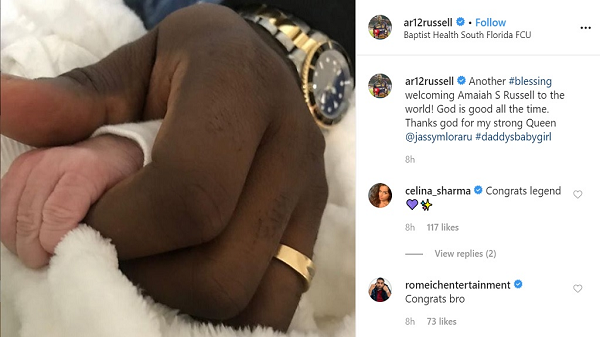 "Another #blessing welcoming Amaiah S Russell to the world! God is good all the time. Thanks god for my strong Queen @jassymloraro #daddysbabygirl," Russell wrote.