Indian cricketers are no smaller than gods in India. The cricket crazy fans in India considers cricket like religion. If cricket is religion in India then Sachin Tendulkar is the God. The word cricket has a synonym in India and that is Sachin Tendulkar. In his twenty-four years of international cricket, Sachin has made various records. His cricketing stats are definitely the best ones so far. The greatness of this Indian right-handed batsman can be estimated from his stardom in not only India but also in the world. The 5'5 feet tall batsman ruled cricket for 24 years and gave his fans mesmeric memories to remember for a lifetime. He made his debut for India in 1989 at just 16 years of age. There are a lot of Sachin Tendulkar nicknames that are earned by him during his cricketing career. Fans call him 'The Little Master,' 'The Bradman of Modern Era,' 'The God of Cricket' and 'The Master Blaster.' Have you ever wondered why Sachin Tendulkar is called Master Blaster.
Master Blaster of cricket
Sunil Gavaskar used to have the nickname of Little Master due to his wonderful batting skills. Sachin Tendulkar carried on the legacy of Gavaskar and performed brilliantly for India. The nickname 'Master Blaster' has its origin from Little Master.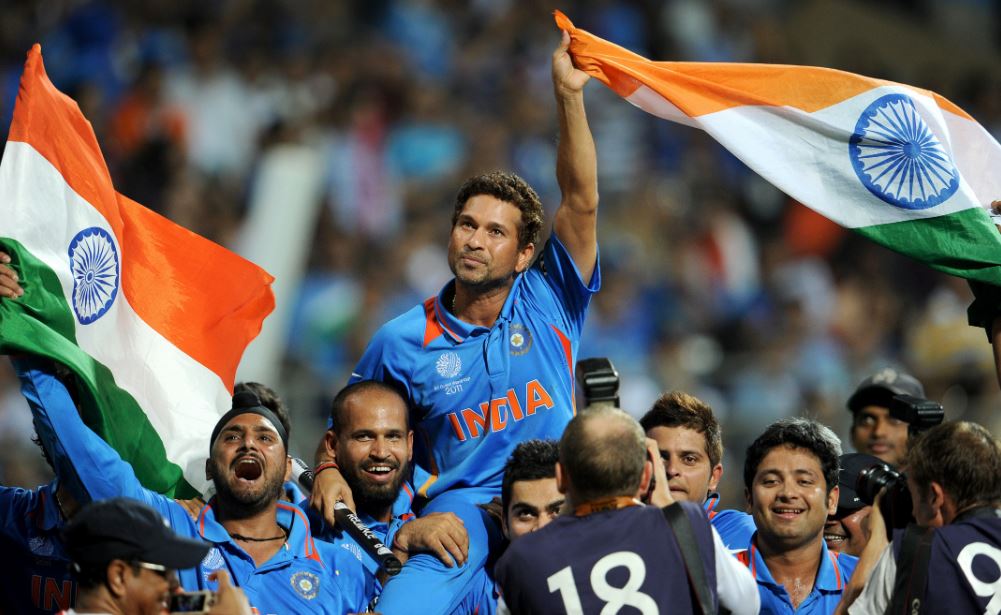 Why Sachin Tendulkar is called Master Blaster?
Sachin Tendulkar is called Master Blaster simply because of the dominance he had over the best of bowlers for almost two decades at the very pinnacle in international cricket. This nickname gained popularity with every milestone he conquered and every record he broke.
Sachin Tendulkar: The Master Blaster of Cricket
Cricket, often referred to as a gentleman's game, has witnessed numerous legendary players who have left an indelible mark on its history. Among these greats, one name shines brighter than the rest – Sachin Tendulkar. Renowned as the "Master Blaster," Tendulkar's exceptional batting skills, unwavering determination, and unmatchable records have earned him this iconic title.
The nickname "Master Blaster" perfectly encapsulates the awe-inspiring power and precision with which Sachin Tendulkar wielded his cricket bat. With his remarkable ability to effortlessly dispatch bowlers to all parts of the field, Tendulkar possessed a unique blend of elegance and aggression. His explosive stroke play, combined with impeccable timing and exceptional hand-eye coordination, made him a formidable force on the pitch.
Sachin Tendulkar's career spanned an astonishing 24 years, during which he amassed a plethora of records that have since become synonymous with his name. At the top of the list is his unprecedented tally of 100 international centuries, a milestone that no other cricketer has achieved to date. His record of 34,357 international runs across formats is yet another testament to his unmatched prowess and longevity.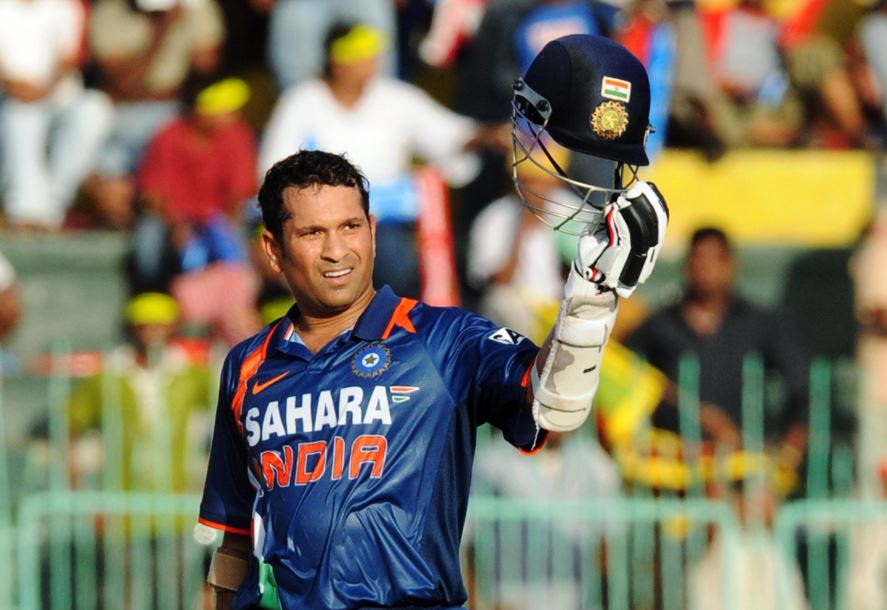 He was the first player to reach 10,000 runs in One Day Internationals (ODIs) and the first to score a double century in an ODI. Tendulkar's monumental achievements include the highest number of Test centuries (51) and the highest number of runs in both Test (15,921) and ODI cricket (18,426). These staggering numbers solidify his status as one of the greatest batsmen to have ever graced the game.
Sachin Tendulkar's impact extended far beyond his personal records. His performances inspired countless budding cricketers across the globe and ignited a new wave of enthusiasm for the sport. His aggressive style of play, combined with an unwavering commitment to the game, set a benchmark for future generations.
Tendulkar's ability to handle immense pressure and deliver match-winning performances on numerous occasions earned him immense respect from teammates, opponents, and cricket enthusiasts worldwide. His longevity in the game, maintaining his high standards over decades, is a testament to his dedication, passion, and love for cricket.
Even after retiring from international cricket in 2013, Sachin Tendulkar's legacy continues to inspire the cricketing world. His records, accolades, and the sheer brilliance he displayed on the field have secured his place as a cricketing icon. His contributions to the sport earned him numerous awards and recognition, including the Bharat Ratna, India's highest civilian award.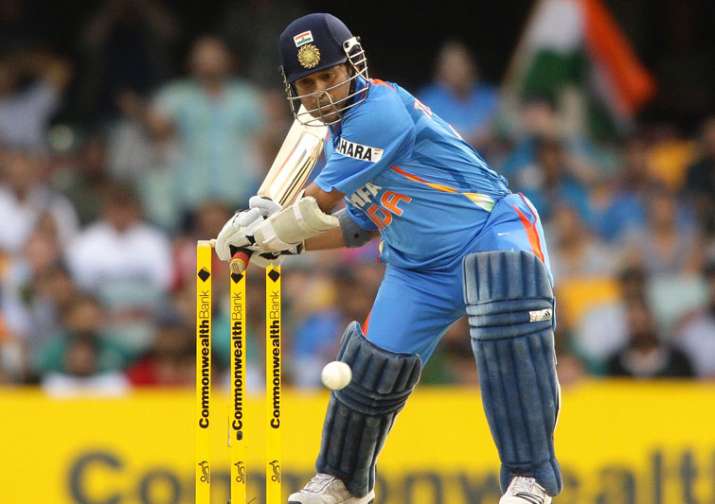 Story behind Sachin Tendulkar nickname Master Blaster
Sachin Tendulkar is known as "Master Blaster" for various reasons and there are various instances behind it. One of them is related to MRF tyres. It has been said that Sachin Tendulkar got the nickname of Master Blaster due to an ad campaign. Sachin was endorsing MRF for more than a decade. A marketer suggested it to MRF to go by the tagline Master Blaster Sachin Tendulkar. Once this tagline was circulated, it gained huge popularity. Fans loved the nickname and started calling Sachin Master Blaster.
Conclusion
Sachin Tendulkar, the Master Blaster, redefined the art of batting in cricket. His unmatched skills, combined with a rare blend of aggression and grace, made him a true phenomenon of the game. Sachin's records and achievements place him in a league of his own, solidifying his status as one of the greatest cricketers of all time. The Master Blaster will forever remain etched in the annals of cricketing history, serving as an inspiration for generations to come.
Sachin Tendulkar Nicknames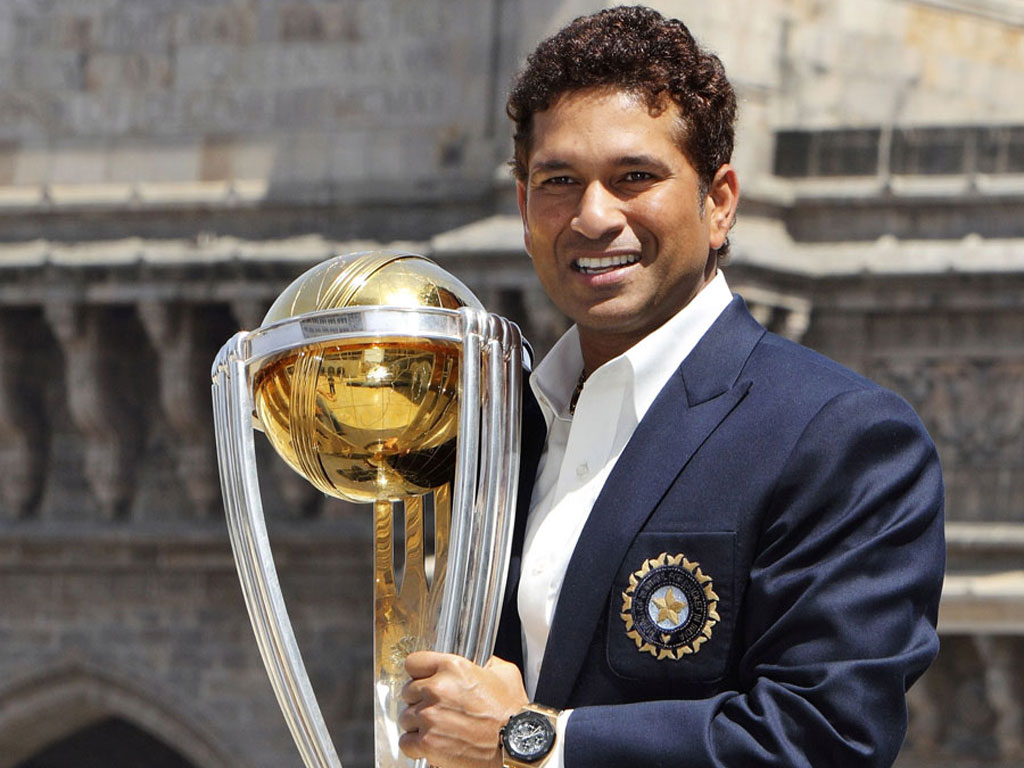 Tillu
Tania
Little Master
Master Blaster
Maestro
God of Cricket
Bradman of modern era