Mahendra Singh Dhoni is one of the most popular Indian cricketers, known for his impeccable captaincy and remarkable achievements on the field. Dhoni's family has always been a topic of interest among cricket fans and enthusiasts. In this article, we will delve into the details of MS Dhoni's family and their journey in the world of cricket.
Mahendra Singh Dhoni retired from all forms of international cricket at 19:29 hrs on 15th August. Even after his retirement he is the most loved Indian cricketer. His legacy will remain forever in the hearts of cricket fans. His unorthodox but brutal batting style made him one of the most loving cricketers in the world. Fans are aware of his cricketing life. Let's take a look into his personal life. Read below about MS Dhoni family.
Early Life and Background
MS Dhoni was born on July 7, 1981, in Ranchi, Jharkhand, India. He belongs to a middle-class family with a farming background. Dhoni's father, Pan Singh, worked in the junior management position in MECON, a state-owned company. Dhoni's mother, Devaki Devi, was a homemaker. MS Dhoni has a sister, Jayanti Gupta, and a brother, Narendra Singh Dhoni.
MS Dhoni Father : Pan Singh Dhoni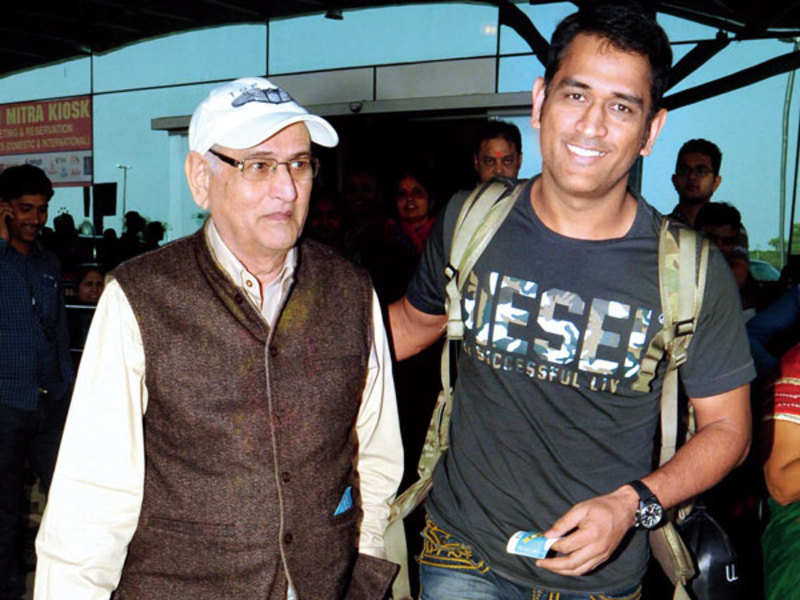 There must be something about a man who has raised a son like Mahendra Singh Dhoni. Pan Singh Dhoni is the father of former Indian captain, MS Dhoni. He has always remain far from media and limelight. Dhoni's father belonged to Lawali village in the Almora district of the hilly state of Uttarakhand. His father along with his family migrated to Ranchi, which was at that time a part of Bihar, now the capital city of Jharkhand. Pan Singh Dhoni used to work at junior level management positions at the Metallurgical & Engineering Consultants (India) Limited, a PSU under the Central Ministry of Steel. In the movie MS Dhoni: The Untold Story, the role of MS Dhoni's father, Pan Singh Dhoni was played by famous Bollywood actor Anupam Kher played the role of MS Dhoni's father. He has rarely been spotted by media.
MS Dhoni Mother: Devaki Devi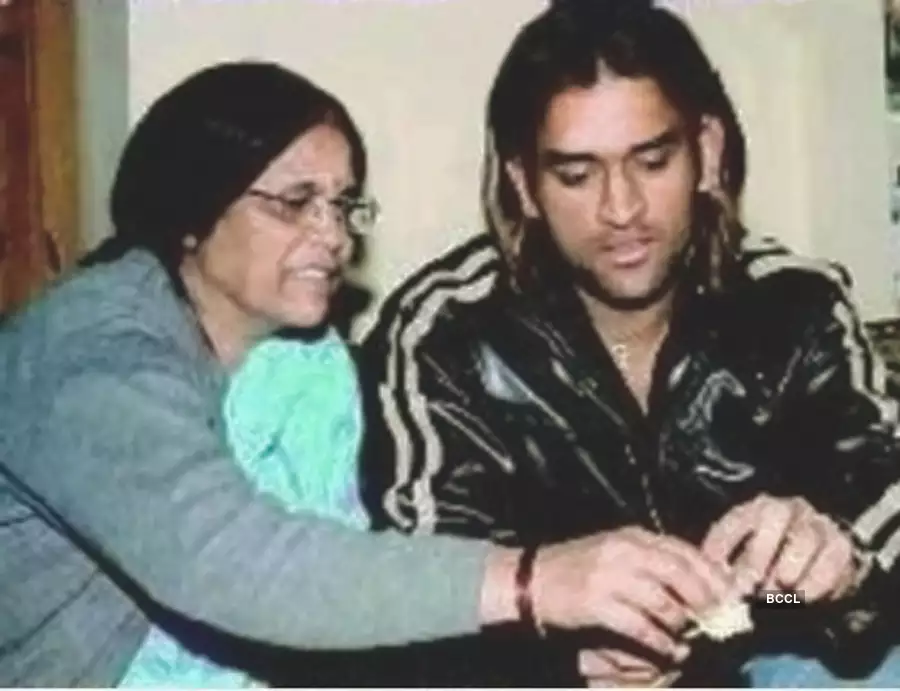 The main reason why MS Dhoni is one of the most loved cricketers is his calm and humble attitude. For that thing, the credit goes to MS Dhoni's mother, Devaki Devi. She is one of the main reasons why Dhoni is among the most celebrated athletes of the country. Devaki Devi is a housewife and raised her three children. In the movie MS Dhoni: The Untold Story, the role of MS Dhoni's mother, Devaki Devi was played by a well-known theatre actress Neeta Mohindra.
MS Dhoni Brother: Narendra Singh Dhoni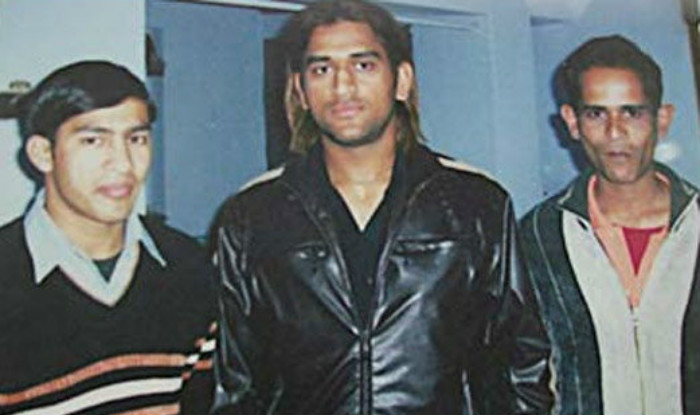 Narendra Singh Dhoni is the brother of MS Dhoni. When the movie MS Dhoni: The Untold Story was realeased, fans were confused because there was no presence of MS Dhoni' brother in the biopic. It is rumored that Dhoni has not been in talking terms with his elder brother for many years now due to a family feud. Dhoni's family members are also not close to their son after Narendra decided to live separately. Narendra Singh Dhoni  is a politician in Ranchi, and lives with his wife and two kids.Earlier, he was a member of the Bharatiya Janata Party but defected in 2013 to join Samajwadi Party.
MS Dhoni Sister: Jayanti Gupta
Jayanti Gupta is the sister of MS Dhoni. She has also been clicked with Dhoni many a times. Jayanti has attended cricket match many a times in the stadium. She has played a supportive role in the early life of Dhoni. When MS Dhoni faced difficulty in his initial years of cricket, it was his sister who was there to back him. In the movie, MS Dhoni: The Untold Story, the role of MS Dhoni's sister, Jayanti Gupta is played by Bhumi Chawla. She is elder to MS Dhoni and professionally she is an English Teacher. Team India former skipper's elder sister, Jayanti Gupta is married to Gautam Gupta.
MS Dhoni Wife: Sakshi Rawat Dhoni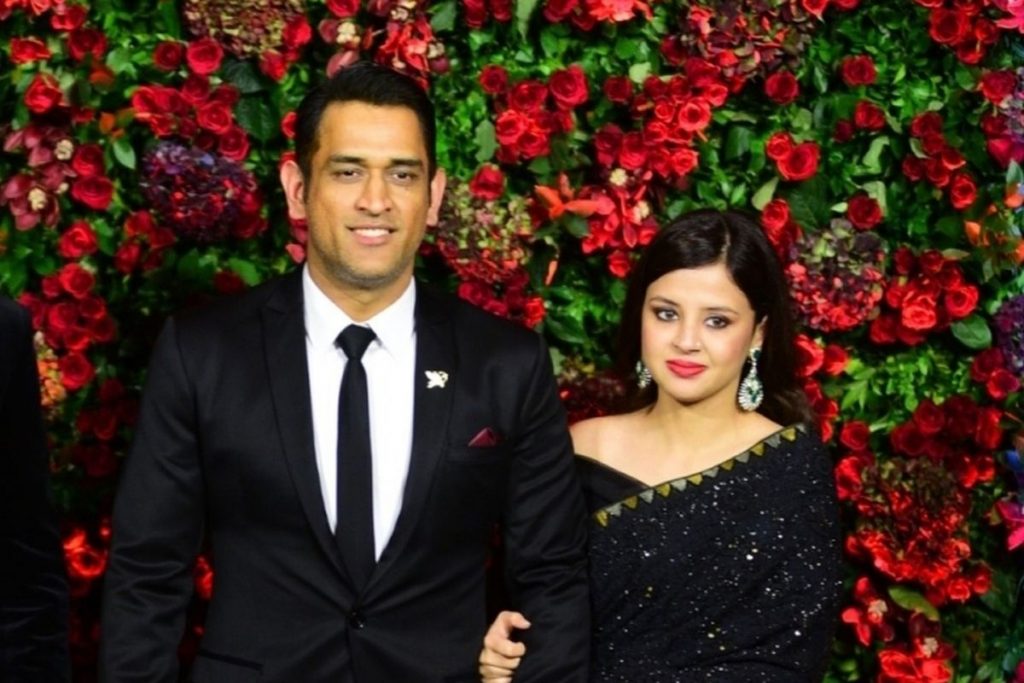 Sakshi Dhoni is a familiar personality to Indian cricket fans and everyone is aware of her. Dhoni and Sakshi met in a hotel where she was doing internship. Dhoni and Sakshi married to each other on 4th of July 2010. Sakshi is quite active on her social media and often shares pictures with her husband and also give his fans a glimpse of Dhoni. In the movie, MS Dhoni: The Untold Story, the role of MS Dhoni's wife, Sakshi Dhoni was played by Kiarra Advani.
MS Dhoni Daughter: Ziva Dhoni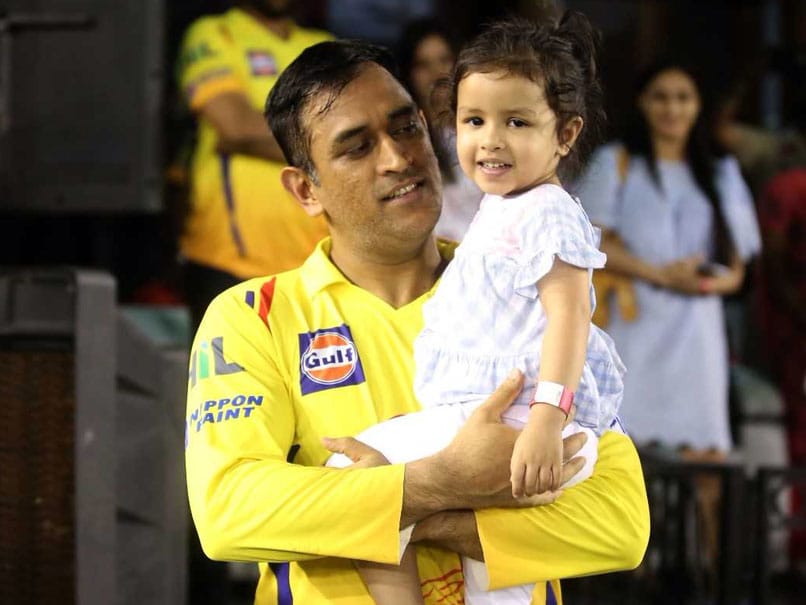 The newest member of MS Dhoni family is his daughter Ziva Dhoni. She was born on 6th February 2015 in Ranchi Jharkhand. At that time, Dhoni was playing in ICC World Cup Cricket 2015. After two months, MS Dhoni met her daughter Ziva at Ranchi Airport, India. Her daughter is widely popular among Indian fans. She also has an instagram account which is managed by his mother, Sakshi Dhoni. Ziva has been spotted many a times in the stadium cheering for her father. Dhoni is known for being a doting father and often shares pictures and videos of his daughter on social media.