In the realm of cricket, few debates have persisted as fervently as the discussion surrounding India's No. 4 batting position in One Day Internationals (ODIs). As ardent followers of the sport, we embark on a comprehensive analysis of this persistent issue, shedding light on its historical context, impact on team dynamics, and potential solutions. Join us as we dissect the intricacies of India's No. 4 dilemma and propose a way forward.
The challenge of finding a reliable batsman for the crucial No. 4 position has plagued Indian cricket for an extended period. Numerous players have been tried and tested, yet the position remains a puzzle waiting to be solved. This conundrum has not only affected match outcomes but also created uncertainty within the team's lineup.
The No. 4 spot in ODIs demands a player who can stabilize the innings, build partnerships, and accelerate the run rate when required. The failure to find a consistent player for this role has led to frequent collapses and undue pressure on the top-order batsmen. This, in turn, has disrupted the equilibrium of the batting order and hindered India's overall performance.
Rohit Sharma expresses concern over No. 4 position
In a recent candid admission by India's ODI captain, Rohit Sharma, he acknowledged the persistent issue of the No. 4 position. He highlighted the importance of having a settled player at this spot and emphasized the impact it has on the team's rhythm. Rohit's insights provide a valuable perspective from a player who understands the intricacies of the game.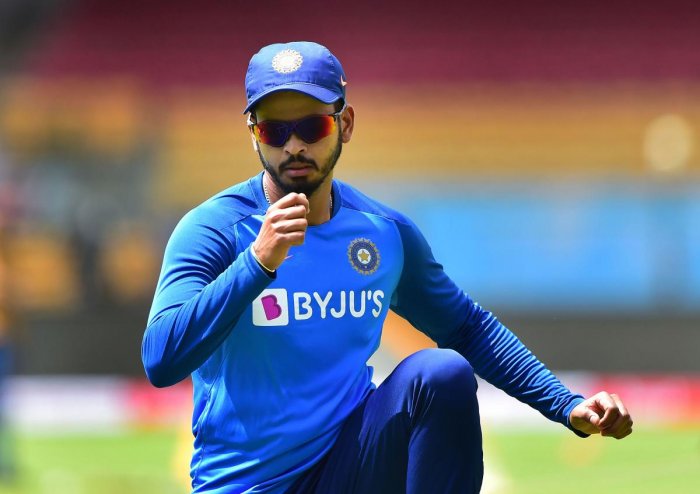 Here's what the skipper said:-
"Look, No. 4 has been an issue for us for a long time. For a long period of time, Shreyas has actually batted at No. 4 and he has done well – his numbers are really good. There were so many guys who came in and went out. But injuries kept them away or they were not available or someone lost form. Shreyas and KL are coming off not playing anything for four months, big injuries, surgeries rather. Both had surgeries. I know, I had to undergo surgery once and how it feels afterwards, it is quite tough. We have to see how they respond, what they do."
Addressing India's No. 4 predicament requires a multi-faceted approach. One possible solution involves identifying a player with a proven track record in middle-order batting and grooming them for the role. Consistency and adaptability are key attributes for a successful No. 4 batsman, and investing time in nurturing such talent could yield positive results.
Since Yuvraj played his last ODI, the Men in Blue have tried as many as 17 batters at the No. 4 position in ODIs
In conclusion, India's search for a dependable No. 4 batsman in ODIs demands a holistic approach that combines talent identification, skill development, and strategic implementation. By addressing this issue, India can enhance its overall team performance, mitigate pressure on the top order, and elevate its chances of clinching victory in critical matches.