Cricket is not all about the game of skill or talent, it's the game of attitude and elegance also. But sometimes players lose their coolness in the field as we have witnessed many of those instances on the cricket ground. Deepak Hooda and Krunal Pandya joined recently in this rivalry list during Syed Mushtaq Ali Trophy last year but what actually happened between these two Baroda teammates as they become rivals?
In IPL 2022 Mega Auction, India all-rounder Krunal Pandya was bought by new team Lucknow Super Giants (LSG) for a hefty price of ₹8.25 crores. LSG also brought Deepak Hooda for ₹5.75 crore. But this Krunal-Hooda reunion has caught the attention of many fans.
Why did Gautam Gambhir leave KKR in 2018?
What Happened Between Deepak Hooda And Krunal Pandya?
To know about this very clearly we have to go back a few months. Before the start of the Syed Mushtaq Ali Trophy 2021, the star all-rounder of the Baroda team Deepak Hooda opted out of the tournament and made serious allegations against their skipper Krunal Pandya for abusing him and trying to pull him down in the nets during practice sessions. Without discussing anything with the coaching staff, Deepak directly sent an e-mail to Baroda Cricket Association (BCA) officials about this matter.
Hooda wrote the following in his letter to BCA:
"At this moment, I am demoralized, depressed, and under pressure. As from last some days, My team captain Mr. Krunal Pandya is using abusing language to me in front of my teammates and also other state teams who have come to participate at Reliance Stadium Vadodara."
"Today I was practicing in nets and doing my preparation for the next game with the permission of Head Coach Mr. Prabhakar. Then Krunal came and started misbehaving with me. I told him that I'm doing my preparation with the permission of the head coach. He told me that I'm the captain, who is the head coach? I'm overall of Baroda team".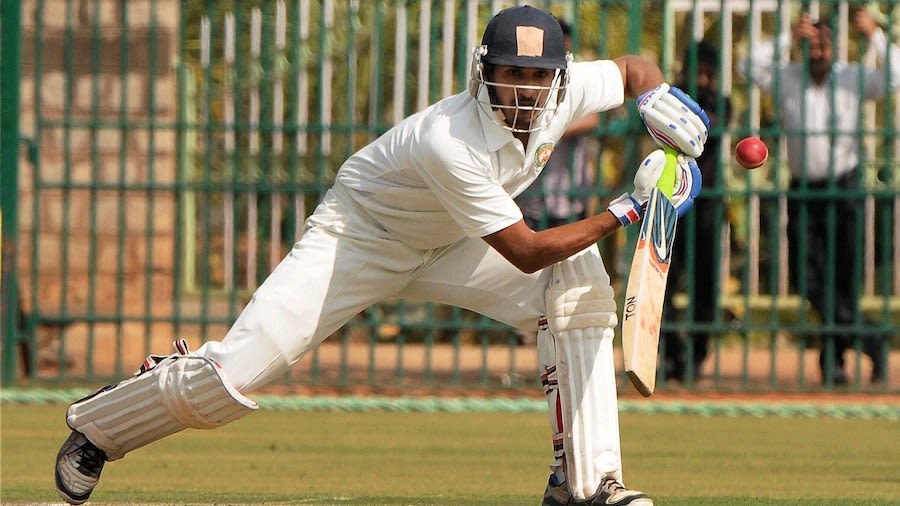 Deepak Hooda has been representing Baroda team from the U-19 stage and was the regular part of this team. He has done exceptionally well for this team with his all-round performance. Hooda scored 2718 runs in 42 first-class matches with an average of 43.14. He smashed 8 centuries and 15 half-centuries with the highest score of 293*. Deepak Hooda also featured India A where he scored 1428 runs in 40 matches including 2 centuries and 10 fifties whereas skipper Krunal Pandya made his first-class debut, playing for Baroda in 2016. He was the leading run-scorer in the 2016-17 season with 366 runs in just 8 matches with an average of 45.75. in 2017 he was featured in India A  tri-series victory over South Africa A and Afghanistan A. looking at their stats it is very clear that both are valuable assets for the Baroda team.
Krunal still has not commented anything about this matter but shockingly Baroda Cricket Association banned Deepak Hooda from participating in the 2021 domestic season after this incident. As per the report, BCA president Satyajit Gaekwad told in BCA press that it was decided after considering the reports from the team manager, coaching staff, and captain. But BCA joint secretary Parag Patel was not happy with this decision. To the media, Deepak Hooda told, he felt that he was insulted by the entire Baroda cricket team and it was unexpected. So, he decided to cut all the relations with BCA and was all set to join the Rajasthan team for the next season.
Former Indian player and ex-Baroda star Irfan Pathan called Hooda's exit a "big blow" for team Baroda. Pathan added," He could have easily given his service for another 10 years as he is still young".
Scenes at @LucknowIPL after buying Hooda and Krunal ?#TATAIPLAuction pic.twitter.com/TQg51Eb3Wx

— Rajasthan Royals (@rajasthanroyals) February 12, 2022
For IPL 2022, both Krunal Pandya and Deepak Hooda have been picked by Lucknow Super Giants at the Mega Auction. Hooda was a part of Punjab Kings last season while Krunal was a part of Mumbai Indians. Both all-rounders have established their goodwill in cricket. With their price tag, both Deepak Hooda and Krunal Pandya are certain to start in the initial XI of LSG. The interesting is that they both bat in the middle order, so a situation will definitely arise when the two have to play together. LSG mentor Gautam Gambhir gave the following statement on the controversy between two players:
"Look, you don't have to be best friends off the field to perform on it. They are professionals and they know that they have a job to do. You don't have to go out for dinner every night if you are playing in the same team." Gambhir said.