The Indian skipper, Virat Kohli is among the most popular Indian personalities. Kohli is quite a friendly guy and connects with every player be it senior or junior. Although he is quite aggressive on the field but he is definitely a humble guy with his teammates. His aggression just comes out in the heat of the game He goes overboard at times but still he's an extremely nice guy. His fans are always excited to know details about his personal life. Every person needs a close friend in his life. Have you ever wondered who is Virat Kohli's best friend.
Who is Virat Kohli's best friend?
In an interview, Kohli openly expressed that Ishant Sharma is his best friend within the Indian cricket team. Former Indian cricket captain Virat Kohli and fast bowler Ishant Sharma shares an extraordinary camaraderie between them.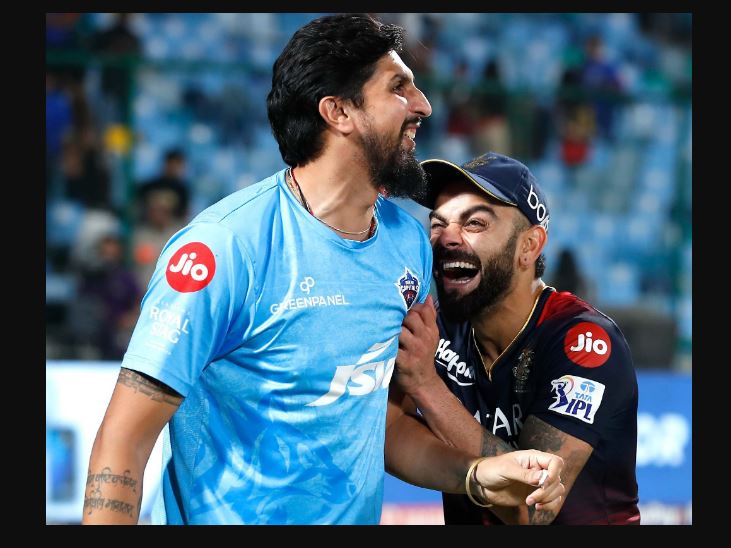 For Virat Kohli and Ishant Sharma, their friendship took root during their early days in international cricket. They both hails from Delhi and their houses were also near to each other. Having made their debuts around the same time, they went through the highs and lows of the game together, forming an unbreakable bond.
Ishant said that he has seen Virat's West Delhi phase. They used to play Under-17s together in Kolkata and enjoy it. Virat Kohli and Ishant Sharma have been there for each other through it all. Even Anushka Sharma and Pratima Singh, the respective partners of Virat and Ishant are also good friends.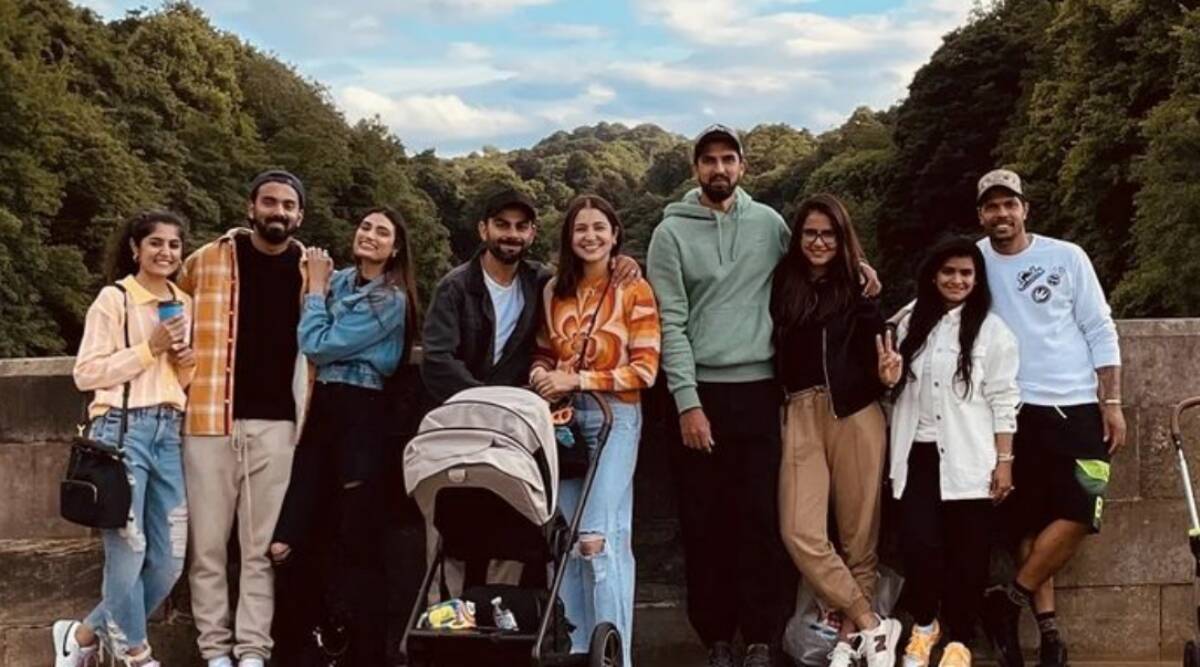 Virat Kohli and Bunty Sajdeh
With certain observations and little details, one can figure out that Virat Kohli and Bunty Sajdeh enjoys a great bond between them. Kohli can be often seen partying with Bunty and also posted some pictures with his buddy, where one can spot the precious love between the two friends. Virat Kohli best friend Bunty is also the cousin brother of Ritika, Rohit Sharma's wife.
Who is Bunty Sajdeh ?
Bunty Sajdeh is the owner of a talent management company namely, Cornerstone Sport & Entertainment. The company is specialized in managing celebrities. The most prominent sports name that Cornerstone manages is Kohli along with his team mates like K.L. Rahul, Umesh Yadav, Ravindra Jadeja, Yuvraj Singh, Kuldeep Yadav, Rishabh Pant, and Shubman Gill. The mouth watering deal between Puma and Kohli was also executed by Bunty Sajdeh. Kohli was the first Indian sportsman to bag such a big endorsement contract from a single brand. Many would be aware of the fact that Bunty Sajdeh is cousin brother of Ritika, Rohit Sharma's wife.
Virat Kohli Best Friends in Cricket
Virat Kohli and AB De Villers
Two best batsmen, Indian captain Virat Kohli and former South African captain AB De Villers share a valuable bond with each other on and off the field. Both of them are huge admirers of each other. Anyone who is following cricket must be aware of the bond shared by these two players.  Virat Kohli and AB De Villers have been playing for  Royal Challengers Bangalore in IPL for a long time and have been involved in a lot of memorable match-winning partnerships on the field. In IPL, ABD and Virat are considered the pair of Jai-Viru. The wives of both the cricketers are also good friends. Virat and ABD have also openly confess about their friendship and have often shared some heart-warming pictures with each other on their social media.
One of the most celebrated friendships in the cricketing world is the camaraderie between Virat Kohli and AB de Villiers. These two prolific batsmen, known for their aggressive style and unwavering determination, have not only shared the Royal Challengers Bangalore (RCB) dressing room in the Indian Premier League (IPL) but have also formed an extraordinary bond off the field. Their friendship transcends boundaries and reflects a mutual respect and admiration for each other's skills and personalities.
Virat Kohli best friend – MS Dhoni – The Mentor and Guide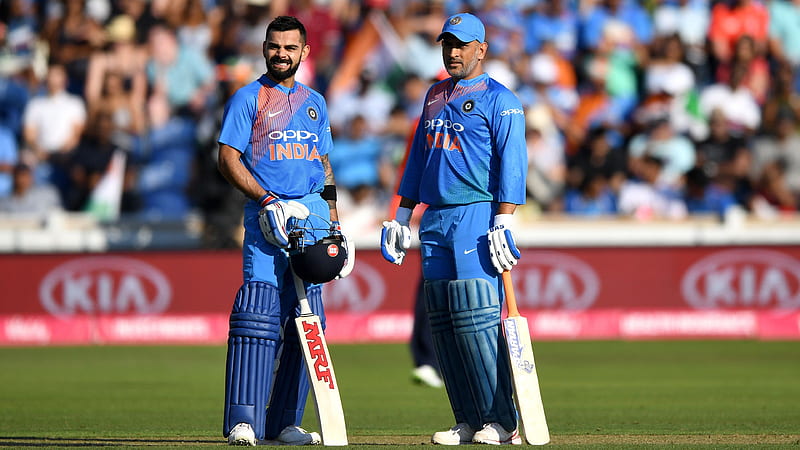 Virat Kohli's journey in cricket owes much to the guidance and mentorship of the legendary Mahendra Singh Dhoni. The former Indian captain and Kohli's predecessor as captain of the national team, Dhoni, recognized Kohli's potential early on and played a pivotal role in nurturing his talent. Together, they have shared numerous on-field triumphs, with Kohli often crediting Dhoni's calm and composed leadership style for shaping his own approach as a captain.
Virat Kohli and Chris Gayle
Another former teammate of Virat Kohli, Chris Gayle is also a very good friend of the skipper. The two played for Royal Challengers Bangalore in the past and shared some amazing knocks and moments on the field. Even after Gayle left RCB, the two are known to be good friends off the field. Their friendships had flourished during the Indian Premier League (IPL). Whenever Kohli and Gayle met, they greet each other in an amazing way. They always shake hands in a unique manner, to say the least, and also hugging one another.
Virat Kohli and KL Rahul
The Punjab Kings skipper, KL Rahul is also known to have shared a good bond with Indian Skipper Virat Kohli. The two played together in the Indian team and always support each other. KL Rahul also played for RCB and it was at that time when he flourished as a batsman. Virat Kohli has been criticized for giving KL Rahul too many chances in Indian squad. The captain was the who helped Rahul overcome depression after his failure on Test debut.
Virat Kohli and Yuzvendra Chahal
Chahal joined RCB in 2014 from Mumbai Indians and since then he has been an integral part of RCB. Yuzi is very funny and is friends with almost everyone. However, his bond with Virat Kohli is very strong. Kohli always trusts him with the ball. Chahal is Kohli's best pick whenever he wanted a wicket for the team. Chahal always able to give a breakthrough to the team. Yuzi was the trump card of his skipper in both RCB and Indian Cricket Team. However, the duo has now been separated after RCB didn't retain Yuzvendra Chahal ahead of IPL 2022. Rajasthan Royals picked him in the mega auction and now we will see him playing against his skipper Kohli.
No article on Virat Kohli's best friends in cricket would be complete without acknowledging the brotherhood he shares with his teammates in the Indian cricket team. From the likes of Rohit Sharma and Shikhar Dhawan to Jasprit Bumrah and Ravindra Jadeja, these cricketers have stood alongside Kohli, both on and off the field. Together, they have celebrated victories, endured defeats, and formed an unbreakable bond that drives them to represent their nation with pride.