Lasith Malinga is one of the greatest bowlers in the history of IPL. Malinga's contributions to Mumbai Indians are invaluable. He will always be in the heart of all MI fans. Malinga has been with Mumbai Indians since 2009. He joined the team in the second edition of the IPL and since then he played for MI only. He has taken 170 wickets in 122 IPL matches, which makes him the highest wicket taker in the history of IPL. The final match of Malinga in IPL was a memorable one. He last played in IPL 2019 final between Chennai Super Kings and Mumbai Indians. He bowled a match-winning final over to give MI their record fourth IPL title win. With MI, he has won the IPL trophy five times, in which four came as a players while 1 came as a staff member. In 2013, 2015, 2017 and 2019, Lasith Malinga won IPL title with Mumbai. Many fans who are new to IPL are confused and want to know why Lasith Malinga is not playing in IPL 2023.
Malinga is widely regarded as one of the greatest fast bowlers in cricket history, known for his deadly yorkers and unorthodox bowling action. He made his debut for Sri Lanka in 2004 and went on to become a key member of the national team for almost two decades.
Why Lasith Malinga is not playing in IPL 2023?
Lasith Malinga is not playing in IPL because in 2023 he decided to retire from franchise cricket. After informing his decision to the Mumbai Indians management, the team did not retain him for IPL 2021. In IPL 2018, Lasith Malinga did not play for Mumbai Indians but he was the bowling mentor of the side. He returned in IPL 2019 and clinch a last ball victory for his team in the final against Chennai Super Kings. Lasith Malinga missed IPL 2020 as he had to attend to his father who was ill. In Lasith Malinga's place, James Pattinson was included in Mumbai Indians squad for IPL 2021.
Lasith Malinga IPL Career
Why did Malinga retire from IPL?
Lasith Malinga retired from franchise cricket and specifically IPL because of the 'pandemic situation' and 'travel restrictions'. Due to Covid-19 pandemic, players have to live away from their families in bio bubble for a long time. Due to this, several players have been affected mentally and find it hard for them.
Lasith Malinga said the following on his retirement from franchise cricket:
"After discussing with family, I think now is the right time to retire from all franchise cricket. The Pandemic situation and the restrictions on travel will make it difficult for me given my personal circumstances to participate fully in franchise cricket for the next year and therefore it is best to make this decision now."
When did Lasith Malinga retire?
On 22 April 2011, Malinga announced his retirement from Test cricket. His test career was very short. He took the decision to retire from test cricket because he wanted to focus on his ODI and T20 career.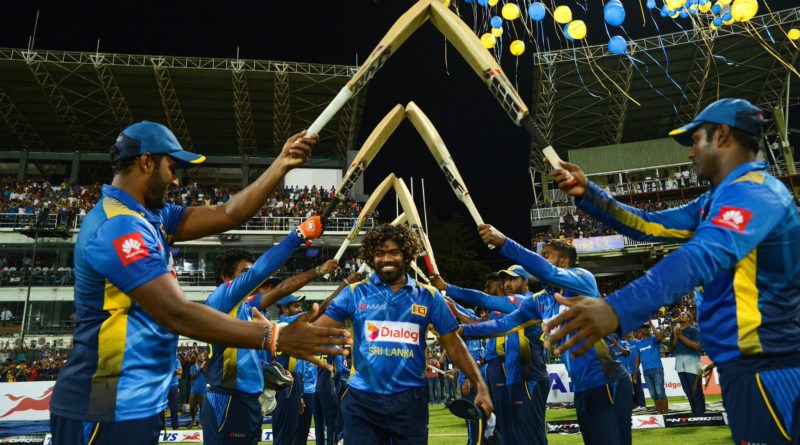 On 26 July 2019, Malinga announced his retirement from One Day International cricket. He played his final ODI at R Premadasa Stadium in first ODI against Bangladesh. In his last ODI match, he surpassed Anil Kumble to become the ninth-highest wicket taker in ODIs finishing with 338 dismissals.
Is Malinga retired from T20?
Lasith Malinga retired from Test Cricket and ODI Cricket a long time ago. In 2021, he announced his retirement from franchise cricket too. But Malinga has not yet announced his retirement from T20 cricket.
"I have retired from both Test and ODI cricket but not from T20s. I also am keen to know how the selection committee is going to get the services of a senior player like me for the national side. In my career, I have proved on many occasions that I can come back after a long break and perform well for my country." Malinga said.