Australia's hard-hitting opener Chris Lynn has been sitting out from the starting XI of Mumbai Indians in the IPL. MI have already got two hard-hitting explosive batsmen in their squads, India's Ishan Kishan and South Africa's Quinton de Kock. Therefore, Mumbai Indians is not trying to gamble by giving Lynn a chance in the squad. Cricket fans will definitely feel pity with the situation of Chris Lynn. He is a player who was considered as a crucial player in KKR playing XI for a long time. Chris Lynn has been known for his hard hitting abilities. He along with Sunil Narine, was the favorite opening pair in IPL at a time. In the 2020 IPL auction, he was released by KKR and bought by the Mumbai Indians ahead of the 2020 Indian Premier League. But what happened suddenly and why did KKR release Chris Lynn. Read the following article and you will get the answers.
Chris Lynn smashed a 22 ball 50 in a match against Royal Challengers Bangalore, where he and Sunil Narine (54 off 17) smashed 105 runs in the first 6 overs. It is the most runs scored by a team in the Power play in IPL history.
Kolkata Knight Riders had released the Australian batsman Chris Lynn ahead of the IPL 2020 auctions. In the 2020 players' auction, Chris Lynn was not retained by the franchise while the present captain of KKR, Eoin Morgan was bought by Kolkata Knight Riders for Rs. 5.25 crore.
Chris Lynn has been associated with Kolkata Knight Riders since 2014 and was an integral part of the squad before he was released by the franchise. Lynn was a part of the Deccan Chargers team during the 2011 and 2012 Indian Premier League (IPL) tournaments. In IPL 2014, he was signed by the Kolkata Knight Riders. In his debut match for KKR, Lynn scored 45 off 31 balls and was awarded the man of the match. In IPL 2015, he was retained by the Kolkata Knight Riders but due to an injury he was ruled out of the IPL. In the 2018 IPL auction, KKR had no option but to release Chris Lynn because they could retain only two foreigners and they preferred Andre Russell and Sunil Narine over him. But they bought him back at a whopping price of 9.5 crores.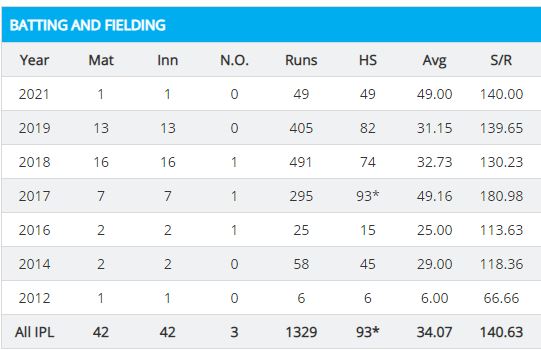 Why did KKR release Chris Lynn?
Chris Lynn has been phenomenal for KKR. In 2017, he played just 7 matches and scored 295 runs at an average of 49.16 and strike rate of 181. However, taking into consideration, his last two seasons records, his strike rate has dropped to the 130s even though he played most of the matches in 2018 and 2019. The reason behind the release of Chris Lynn by KKR is that the team management thought that they could invest in another player who might give them similar returns at a much lower price. Another alternative was to release Lynn and buy him back for a cheaper rate. The price tag of 9.6 crore is really too much. It didn't go as planned. KKR had already seen Shubhman Gill as their long term opening batsman. Lynn was also bought by Mumbai Indians.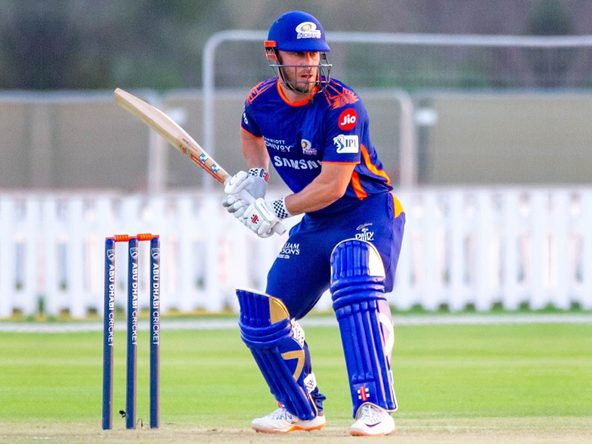 Another reason behind the release of Lynn was that the players was injury prone. Lynn got injured many times in various seasons of IPL while playing for KKR. Although, he played 13 matches in his last season for KKR but his fitness remained under scanner.
Here's what Dinesh Karthik said on the release of Chris Lynn by KKR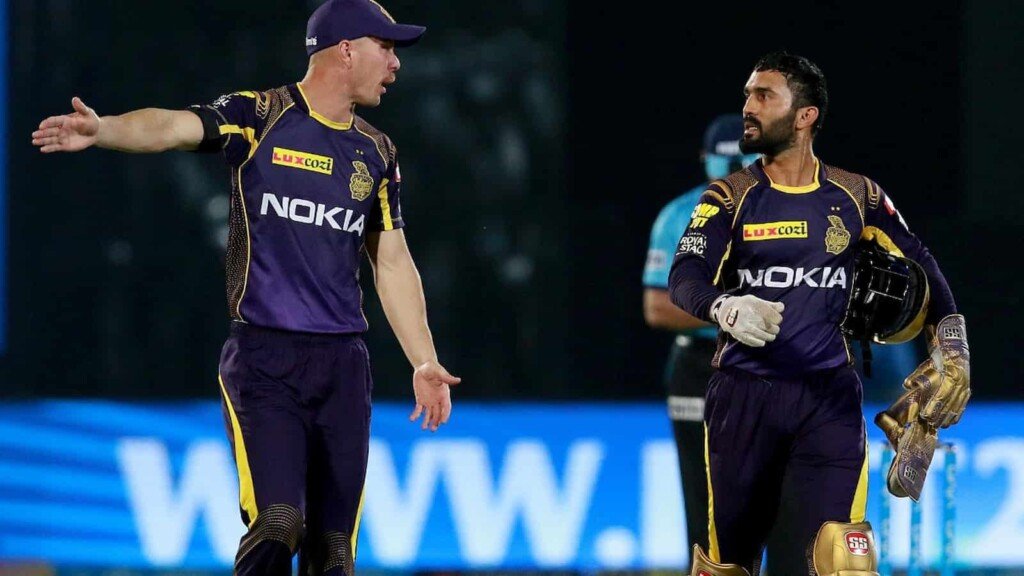 "We had to let go off Lynn with a heavy heart, whatever time he spent with the franchise, he was a absolute gun, so are the dynamics of the auction that you have to let go some players, Lynn is somebody I am really fond off, he brings a lot to the table."
"Eoin Morgan is there with us for this season, I have met him a couple of times, he is a gem of a guy, being a solid human being is something that everyone looks at, he is a World Cup-winning captain, England is the best white-ball team in the world, I would try to learn from him, he has a great mind." Karthik said in a video posted on the official website of the IPL.