Indian Premier League has emerged as the most popular league of the game with many youngsters shining with their performances and making a cut to the national team. Every cricketer dreams of playing in the league like IPL. Many legendary cricketer have increased the dignity of the league by playing in IPL. The Indian Premier League is the most competitive T20 league in the world. Even then, there are many big names that have never played in IPL. Some of the big names in international cricket will not feature in IPL 2022. Many of them didn't get the buyers while many of them choose not to play in the tournament. One of those big names is England fast bowler, James Anderson IPL. Cricket fans have never seen James Anderson in IPL. The veteran bowler of England has never been a part of the cash-rich league. In this article, we will tell IPL fans Why is James Anderson not playing in IPL.
James Anderson is now 39 years old and he has been serving England cricket team for a long time. Playing Test cricket for the national team has always been more important for him than anything else. The cricket world has never witnessed a fast bowler like him. He has a high level command of swing bowling, especially on his home grounds. James Anderson is player above any other. He is made up from something else. In his 40th year, at an age when other seam bowlers have long-since transferred to the commentary box, he remains as hungry and potent as ever. James Anderson IPL career would have been so much decorated if he had played in the league.
Why is James Anderson not playing in IPL?
The answer of this question is given in the below mentioned information regarding the T20 career of James Anderson. The T20 career of Jimmy lasted for only 2 years. He played his final ODI and T20I in 2015 and 2009 respectively. He has devoted his life in playing only Test Cricket for England. He has played only 19 T20Is in his career.
James Anderson T20 Career
Debut – Australia vs England at Sydney – January 09, 2007
Last – South Africa vs England at Centurion – November 15, 2009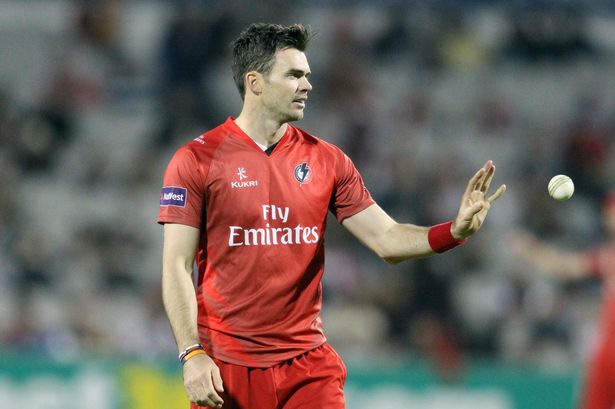 In his T20 career, James Anderson has taken 18 wickets from 19 games at 30.66 with an economy rate of 7.84. He is not as effective with the white one and in batting-friendly Indian wickets. Hence he never even tried to think about playing in IPL. James Anderson is a legendary Test-match bowler, who has dedicated himself to red-ball cricket. He became the first fast bowler to cross the mark of 600 Test wickets, which came in his 156th Test appearance.
Why James Anderson never played in IPL?
England fast bowler has never shown the excitement to participate in IPL or even in any domestic T20 leagues in the world. He even said that whatever he has left in his career is dedicated to playing Test cricket for his country. Therefore, we can never witness James Anderson IPL debut in future.
"My heart is with playing Test cricket for England. So that is what I'll concentrate on doing for the foreseeable future. There is a slight worry about domestic T20 competitions doing so well. But speak to players and there is a still a passion to play Test cricket. It's a real test of someone's character and skill. It still excites me. I love it. I prioritise it in my head and my heart." James Anderson once said in an interview.