Rishabh Pant is one of the most amazing players in Indian Cricket Team. At a young age, he has established himself as a regular starter in Indian Team and has quickly taken the position of MS Dhoni as wicketkeeper. He is definitely the next big thing in cricket. Rishabh Pant is a talented wicket-keeper batsman who can easily clear the boundary lines while play all around the ground. He has that power behind his shots and also the confident to step up against the spinners. Pant has also made a reputation of being the funniest one on the field. When Pant makes hilarious jokes and delivers funny one-liners, they get recorded on the stump mic. His naughtiness has often been caught by stump mic and also got him a nickname. Have you wondered Why is Rishabh Pant called Spider-Man.
Why is Rishabh Pant called Spider-Man?
Pant got this superhero nickname from Gabba Test. India were playing against Australia in a match of World Test Championship. In the fourth match of Border-Gavaskar trophy, as usual, Pant was behind the stumps with his gloves. Wicketkeeper Rishbah Pant displayed his singing talent in that match. When off-spinner Washington Sundar was bowling, Rishabh Pant started singing the famous Indian Spiderman song, "Spiderman Spiderman" in the same tone. It could be clearly heard from the stump mic. In that match, there was something going on between Tim Paine and Rishabh Pant. To annoy Paine, Pant started singing that Spiderman song. Since then, Rishabh Pant is popularly known as Spiderman.
Washington Sundar posted a video where Rishab Pant can be seen crawling like Spiderman :
Spiderman Spiderman ? @RishabhPant17 pic.twitter.com/BSie5XWSrw

— Washington Sundar (@Sundarwashi5) February 19, 2021
Why is Rishabh Pant called Babysitter?
In the test series of Boxing Day Test between India and Australia, there was an entertaining sledging duel between the rival wicketkeepers. Australian Test captain and wicket-keeper Tim Paine called Pant a babysitter while he was batting. Paine tried to sledge Rishabh Pant when the wicketkeeper-batsman was out in the middle, asking him if he could babysit for him. It was caught on stumps mic.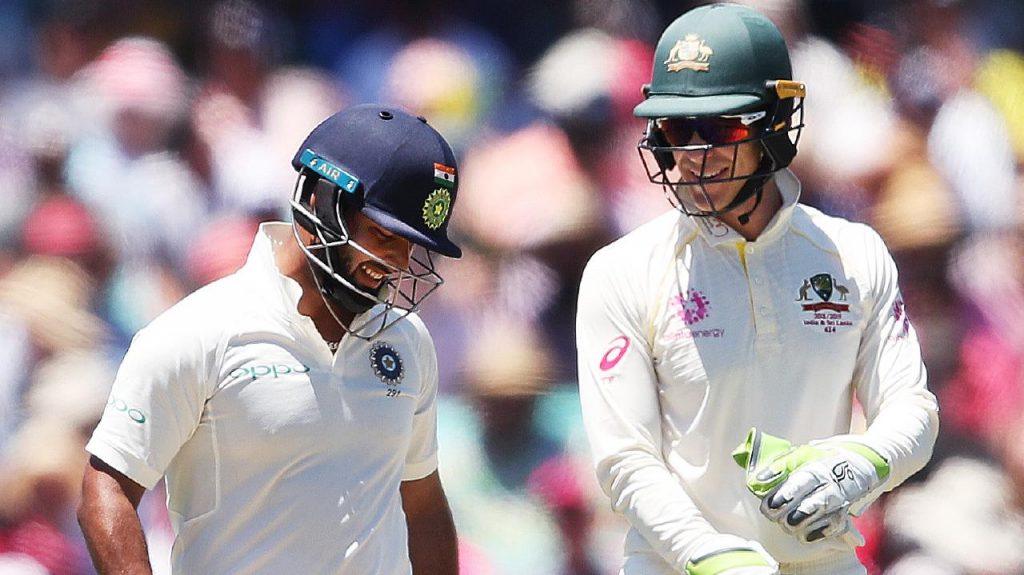 "Tell you what big MS is back in the one day squad. Should get this bloke down to Hurricanes.. They need a batter. Fancy that extend you Aussie holiday, beautiful town Hobart too… get him a waterfront apartment. Have him over for dinner. Do you babysit? I can take my wife to the movies while you watch the kids," Paine said to Pant.
Pant later clicked a picture with Paine's kids and wife during their official meet with the Australian PM. Australian captain's wife, Bonnie Maggs posed for a photograph with the India wicketkeeper, calling him 'the best babysitter'.