Virat Kohli, a name that resonates with cricket enthusiasts worldwide, has left an indelible mark on the Indian Premier League (IPL). Virat Kohli's IPL journey began when he was just 19 years old. He was picked up by the Royal Challengers Bangalore in the inaugural season of the IPL in 2008. This was the inception of a star that would shine brightly in the cricketing firmament. Virat Kohli also holds the record for the most centuries in IPL history, a testament to his impeccable batting skills. His ability to build an innings and accelerate when needed makes him a formidable force in the T20 format. In this article also, we will take a look at all IPL centuries of Virat Kohli.
Virat Kohli IPL career with RCB
One of the key aspects that set Virat Kohli apart in the IPL is his extraordinary consistency. He holds the record for the most runs in a single IPL season. In the 2016 edition, he amassed a staggering 973 runs in just 16 matches, setting a benchmark that seems almost insurmountable.
In 2013, Virat Kohli took over the reins of Royal Challengers Bangalore, making him the team's skipper. Under his leadership, RCB has consistently been one of the most entertaining teams in the IPL. His astute captaincy and the ability to inspire his teammates make him a true leader.
Kohli's leadership skills are reflected in his commitment and passion on the field. His aggressive yet calculated approach has won him the respect of players and fans alike. His leadership has been instrumental in taking RCB to the playoffs on multiple occasions.
Virat Kohli's IPL journey has been studded with records and milestones. He is the highest run-scorer in the history of IPL, with over 6000 runs to his name. His list of achievements includes numerous Player of the Tournament awards, Orange Caps for the highest run-scorer, and numerous other accolades.
Virat Kohli IPL Centuries List
Virat Kohli's centuries in the IPL are a masterclass in batting. Let's take a closer look at some of his most memorable centuries:
1. 100* vs. Gujarat Lions (2016)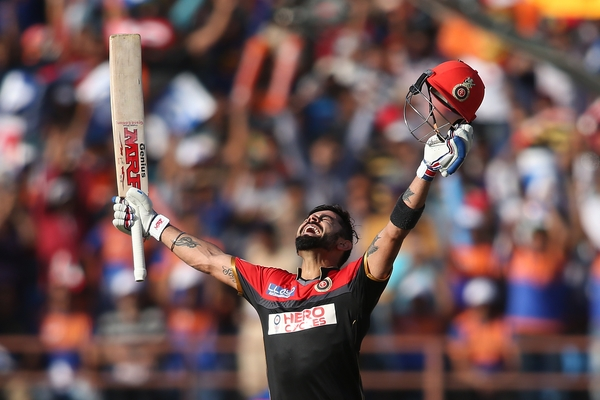 Kohli's maiden IPL century came in 2016 against Gujarat Lions. This innings showcased his raw talent, as he scored an unbeaten 63-ball 100, leading RCB to victory. It was a glimpse of what was to come, as Kohli's elegant stroke play and unwavering focus made him a force to be reckoned with.
Kohli played a masterful innings, showcasing an array of textbook cricket shots and an unwavering temperament. He combined power and precision, peppering the boundaries and accumulating runs steadily. His partnership with AB de Villiers was a testament to the chemistry they shared on the field, with both players complementing each other perfectly.
As Kohli approached his century, the crowd at the Chinnaswamy Stadium in Bangalore erupted with joy. The Indian skipper reached the milestone with a four, and the celebrations were a sight to behold. Kohli's century was not just about the runs; it was a display of skill, determination, and the mental fortitude that has made him one of the cricketing greats.
This century marked a turning point for RCB in the 2016 season, as they clinched victory in that game and went on to reach the final. Although they narrowly missed out on the title, Kohli's century was etched in the annals of IPL history as one of the most iconic moments of the tournament.
2. 108 vs. Rising Pune Supergiants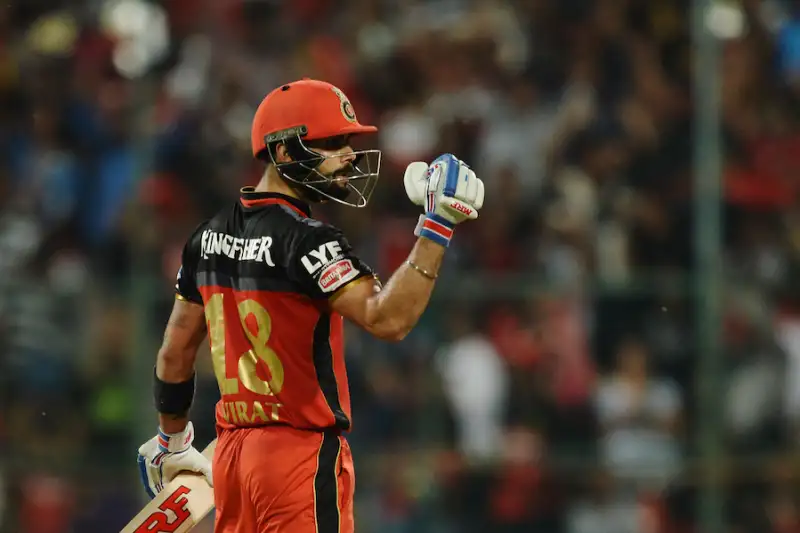 Virat Kohli, the iconic Indian cricketer and former captain of Royal Challengers Bangalore (RCB), once again showcased his batting brilliance in the Indian Premier League (IPL) with a stunning century. His incredible knock of 108 runs against the Rising Pune Supergiants not only entertained fans but also reaffirmed his status as one of the finest batsmen in the world.
In the 2016 IPL season, RCB faced Rising Pune Supergiants in a thrilling encounter. After opting to bat first, RCB was under immense pressure to post a challenging total. Virat Kohli, who was in the form of his life during that season, took up the responsibility and delivered a memorable performance.
Kohli's innings was a masterclass in batting. His sheer consistency, impeccable technique, and ability to find the gaps and clear the boundaries left the opposition bowlers helpless. During his innings, he hit 8 boundaries and 7 towering sixes, showing his all-round prowess as a batsman. Kohli's innings not only thrilled the fans but also demoralized the opposition, who struggled to find a way to dismiss him.
3. 109 vs. Gujarat Lions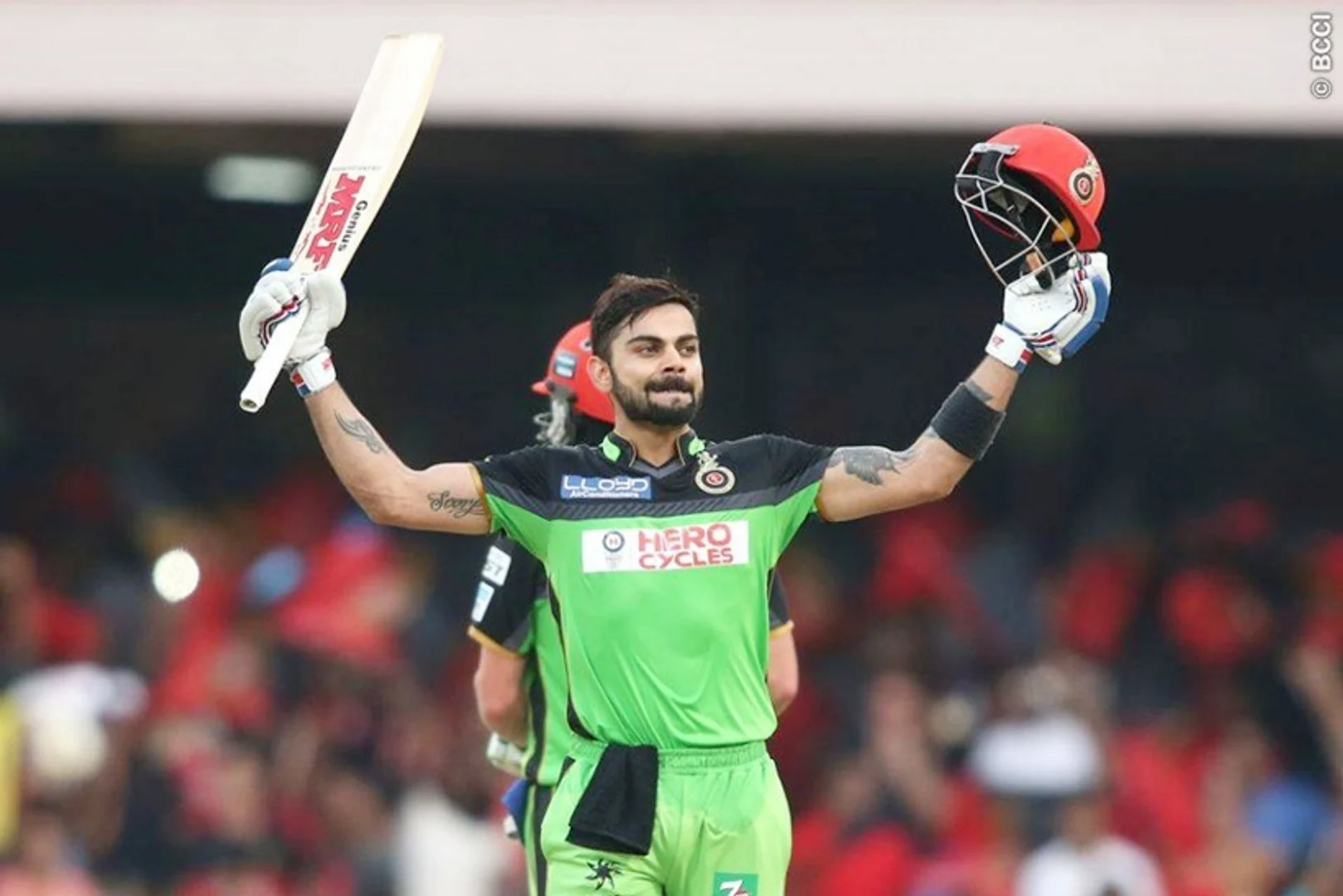 In the 2016 Indian Premier League (IPL), Virat Kohli added yet another feather to his cap, scoring a breathtaking century against the Gujarat Lions, a knock that left cricket fans around the world awestruck.
On May 14, 2016, the Royal Challengers Bangalore (RCB) took on the Gujarat Lions at their home ground, the M. Chinnaswamy Stadium in Bangalore. The match had all the ingredients of an IPL classic: a packed stadium, two formidable teams, and some of the world's best cricketers on display. But what unfolded that evening was nothing short of legendary.
Kohli's century that day was a masterclass in modern-day cricket. He displayed a perfect blend of power and finesse, dispatching the Gujarat Lions' bowlers to all corners of the ground. His innings was an exhibition of skill, precision, and an unwavering determination to lead his team to victory. He reached the three-figure mark in just 52 balls, eventually scoring 109 not out, a testament to his fitness and endurance.
What was truly remarkable about Kohli's innings was his shot selection and placement. He seamlessly mixed traditional cricketing shots with unorthodox strokes, consistently finding gaps and boundaries. His innings was studded with delightful cover drives, lofted straight hits, and wristy flicks. The Gujarat Lions bowlers were left searching for answers as Kohli took them apart with an array of strokes that made the spectators gasp in amazement.
4. 113 vs. Kings XI Punjab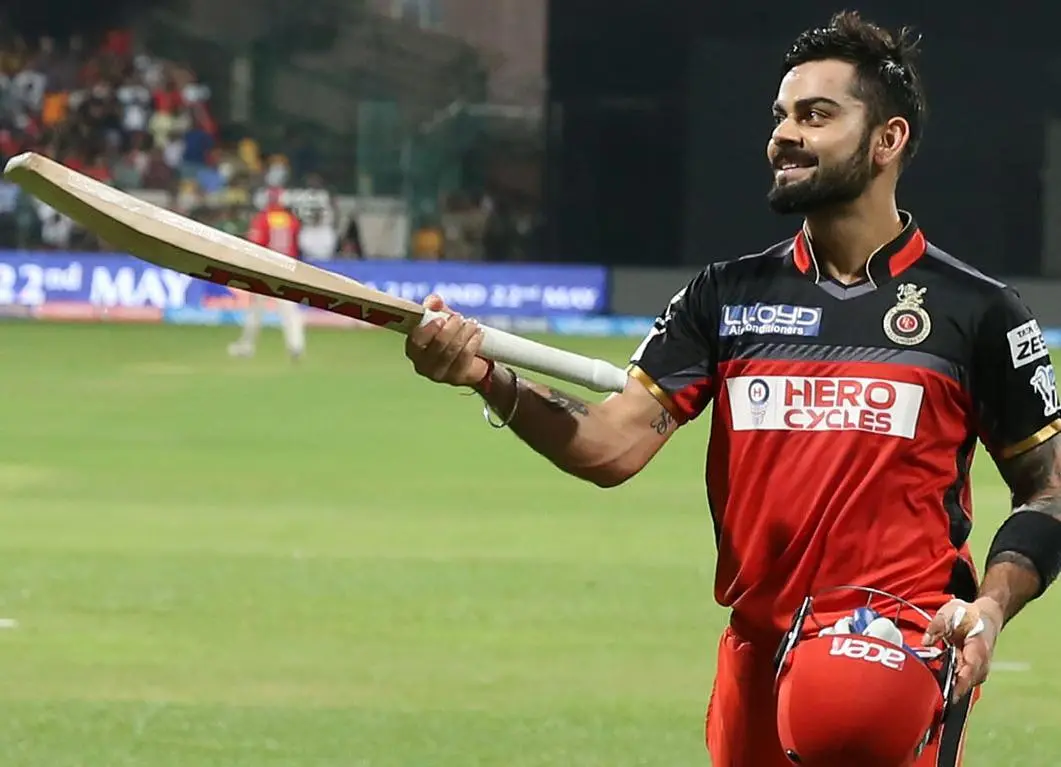 Virat Kohli's fourth IPL century also came in 2016, and what a season it was! He not only broke several records but also demonstrated an unrivaled consistency. In a scintillating display of batting prowess, Virat Kohli, the Royal Challengers Bangalore (RCB) skipper, notched up his fourth century in the Indian Premier League (IPL), scoring a remarkable 113 runs against Kings XI Punjab. Kohli's stellar innings played a pivotal role in securing a convincing victory for his team in what turned out to be an electrifying IPL encounter.
The 113-run innings by Kohli was a masterclass in controlled aggression and flawless strokeplay. It was an innings that showcased his unmatched ability to adapt to different match situations. It was a treat for cricket enthusiasts as he played a wide array of shots, finding gaps with precision, and constantly keeping the scoreboard ticking.
What made this innings even more remarkable was the fact that it wasn't merely a run-fest but a responsible knock in the context of the game. RCB was chasing a challenging target set by Kings XI Punjab, and Kohli's innings exemplified his captaincy skills as well. He led from the front and displayed a perfect blend of aggression and patience, making sure that his team reached the target comfortably.
Kohli's fourth IPL century was special for several reasons. It elevated him to an elite group of IPL centurions, reaffirming his status as one of the greatest batsmen in the T20 format. His ability to consistently score centuries in the IPL is a testament to his incredible skill, fitness, and mental strength.
5. 100 vs. Kolkata Knight Riders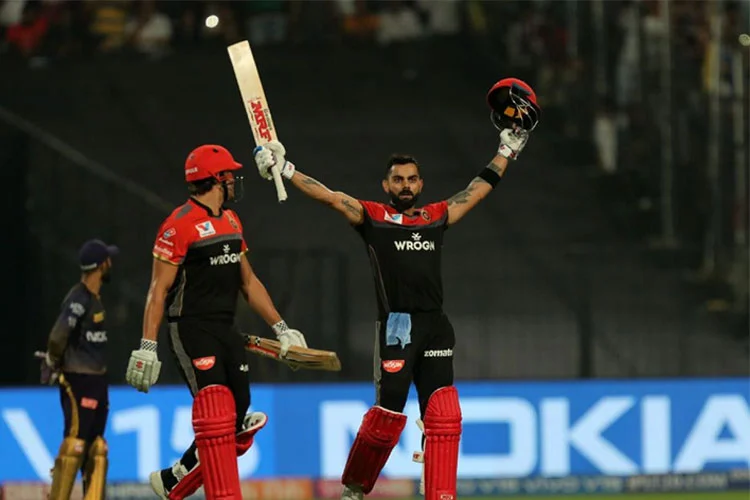 On a memorable night of IPL 2019, Kohli, the Royal Challengers Bangalore (RCB) captain, delivered a breathtaking performance by scoring a scintillating century against the Kolkata Knight Riders (KKR). This was the fifth IPL century for the cricketing maestro, a remarkable feat that cements his status as one of the greatest batsmen the IPL has ever witnessed.
The stage was the Sharjah Cricket Stadium, a ground known for its high-scoring games. RCB won the toss and elected to bat, and the responsibility to lead the charge fell on their charismatic captain, Virat Kohli. The KKR bowling attack, with the likes of Pat Cummins and Sunil Narine, was formidable, but Kohli was up for the challenge.
Kohli's innings was a masterclass in classical batting. He showcased his wide array of strokes, precision, and impeccable timing. The captain's innings was a testament to his unwavering focus and skill. He played both pace and spin with equal ease, finding gaps in the field and punishing anything loose.
6. 100 vs. Sunrisers Hyderabad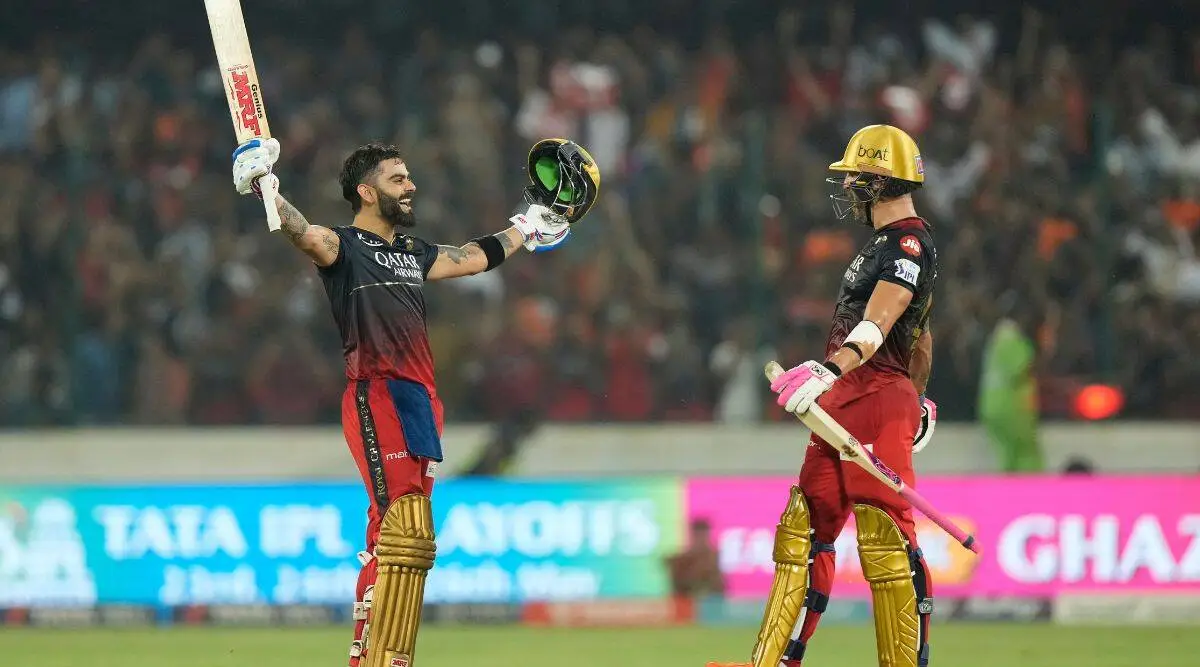 On a warm evening in the Indian Premier League (IPL) 2023, Virat Kohli added another remarkable chapter to his illustrious career by scoring his sixth century in the IPL, a magnificent 100 against the Sunrisers Hyderabad. He scored 100 off just 63 balls, hitting 12 fours and four sixes.
On the fateful day, facing the formidable Sunrisers Hyderabad bowling attack, Kohli once again exhibited his class, determination, and hunger for runs. The innings was a blend of classic Kohli – elegant cover drives, sublime flicks, and impeccable timing. He anchored the Royal Challengers Bangalore's innings, ensuring that they set a challenging target for their opponents. What makes Kohli's centuries even more special is his ability to score them while maintaining a high strike rate, a testament to his aggression and adaptability in the shortest format of the game.
Kohli's knock of 100 runs off just 63 balls was a true spectacle. It was not only a showcase of his exquisite technique but also a demonstration of his tactical acumen. He found the gaps with precision, rotated the strike brilliantly, and unleashed his trademark cover drives and lofted shots when the situation demanded it.
Virat Kohli's sixth century in the IPL is not just a record; it's a testament to his unwavering dedication to the sport and his relentless pursuit of excellence. It's a reminder that in the world of T20 cricket, where the game is fast-paced and results can change in a matter of overs, there are individuals like Virat Kohli who continue to set new standards of excellence.
7. 101 vs. Gujarat Titans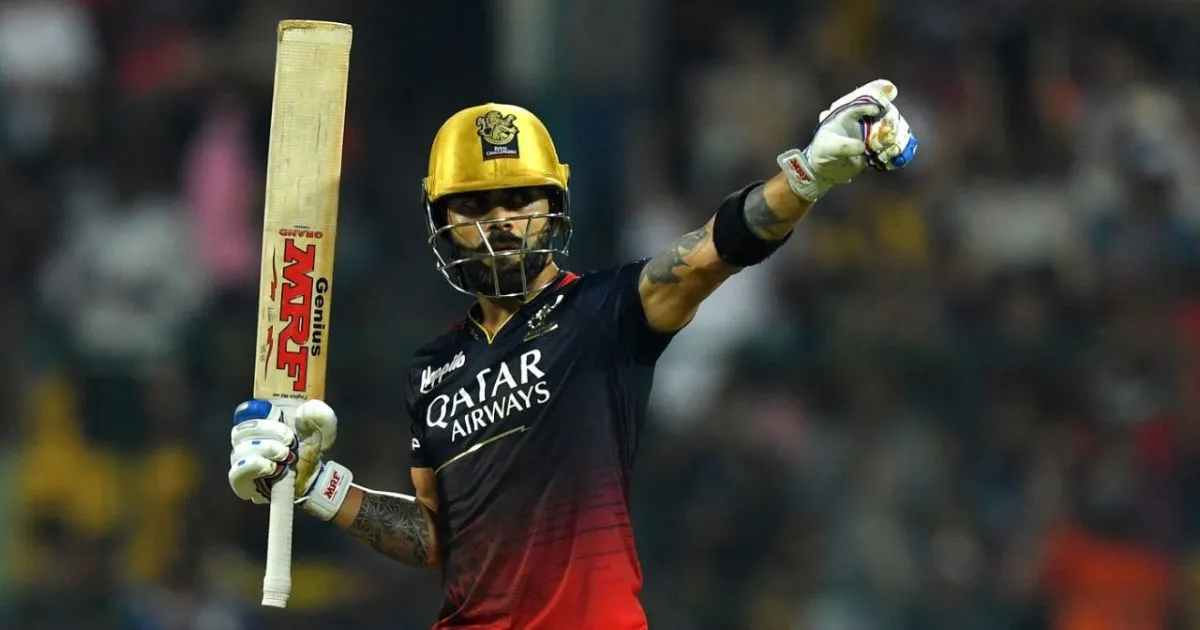 In a high-octane encounter during the 2023 Indian Premier League (IPL), cricket fans were treated to a mesmerizing display of batting as Virat Kohli, the Royal Challengers Bangalore (RCB) captain, played a brilliant innings, scoring a majestic century against the Gujarat Titans. Unfortunately, the King's century was not enough to lead RCB to victory against Gujarat Titans.
Kohli's innings was a sheer masterclass in batting, demonstrating his impeccable timing, flawless technique, and remarkable ability to adapt to various match situations. His innings was a perfect blend of power and precision, as he executed breathtaking drives, cuts, and pulls with finesse. It was a sight to behold for all cricket enthusiasts.
The moment Kohli raised his bat to celebrate his century, the crowd erupted with joy. It was a celebration of a player who has consistently delivered exceptional performances throughout his IPL career. It wasn't just a personal milestone for Kohli; it was a testament to his commitment to the team's success and the adoration of his countless fans.
Conclusion
In the seven centuries of Virat Kohli in the IPL, he has not only rewritten records but also etched his name in the annals of cricket history. His exceptional batting, inspirational leadership, and philanthropic endeavors make him a true icon. As cricket fans, we can only look forward to witnessing more of Virat Kohli's magic in the IPL in the years to come.
Read also: All ODI Centuries of Virat Kohli