Major Dhyan Chand is among the biggest sports personalities of India. Every year, 29 August which is Dhyan Chand's birthday is celebrated as National sports day in India. President gives prestigious awards in sports on this day like Rajiv Gandhi Khel Ratna, Arjuna and Dronacharya awards. Prime Minister Narendra Modi also renamed the Rajiv Gandhi Khel Ratna Award, the country's highest sporting honour, after hockey wizard Major Dhyan Chand. However, Dhyan Chand already has an award on his name. The award is given for lifetime achievement in the field of games and sports. On the occasion of National Sports Day, 2021, let's read about his leagacy. His outstanding domination in the game of hockey has build a respectful image of him all over the world. But do you know why Major Dhyan Chand is known as the Wizard of Hockey.
Why Major Dhyan Chand is known as the Wizard of Hockey?
Major Dhyan Chand is popularly known as the "Wizard of Hockey" due to his excellent control over the ball. He is considered one of the best hockey players of all time. Dhyan Chand was the man who mesmerized everyone with his silky stick-work earning him the nickname 'hockey wizard.' He dominated the game of Hockey and helped winning India winning gold medals in Olympics.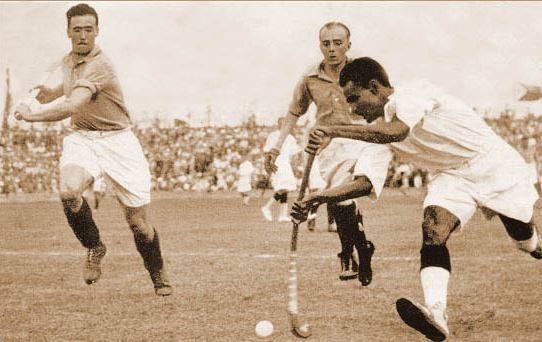 Adolf Hitler became Dhyan Chand's fan after watching the final match of India and Germany. In 1936 Olympic final, Major Dhyan Chan made Germans look like sitting ducks with his stick magic. He scored 6 goals in that final match which India won by 8-1. Adolf Hitler was so impressed with the game of Dhyan Chand, that he offered him a rank of Colonel in German army along with the citizenship, which he politely refused. He helped India to win 3 Olympic gold medals in 1928, 1932 and 1936. In 1928, he was the leading goal scorer of the tournament with 14 goals.
August 29 is celebrated as National Sports Day in India every year. A legendary hockey player, Major Dhyan Chand born on this day and to commemorate his achievements and legacy, National Sports Day is celebrated each year on his birthday. He was born in 1905.