Shardul Thakur is a young Indian cricket who plays for Delhi Capitals (DC) in the Indian Premier League (IPL). He has been adding on his India appearances with consistent performances in the domestic circuit. Thakur is an aggressive quick bowler, who can swing the ball away from the batsman even while hitting the pitch hard. Shardul Thakur has established himself as crucial part of Chennai's bowling attack and is on his way to do the same for Indian team. After impressing while playing for CSK, he was picked up by Delhi Capitals at the IPL 2022 Mega Auction. In the present time, cricketers and their fans share a very special bond. Fans have given their favorite cricketers nicknames which have become very popular all over the world. The CSK pacer is popularly known as 'Lord Shardul Thakur'. Have you ever wondered why Shardul Thakur is called lord.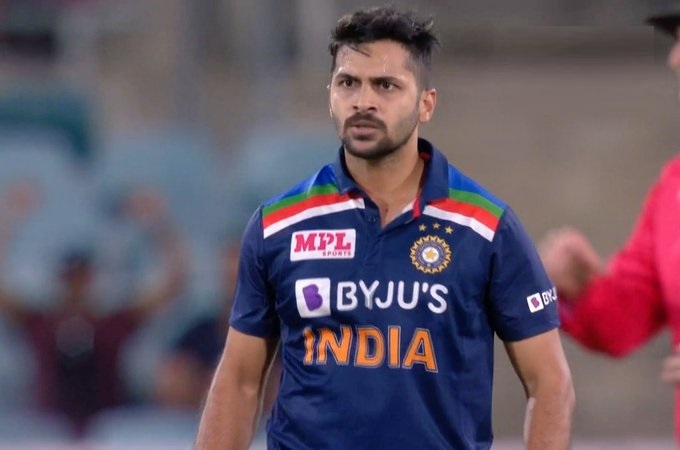 Why Shardul Thakur is called LORD?
'Lord Shardul Thakur' became widely popular after a Twitter trend in appreciation of the fast bowler. This appreciation on Twitter came during the recently concluded limited-overs series between India and England. Shardul Thakur was brilliant against England in T20's as well as in ODI's and helped India to win the series against England. Thakur was partnership breaker against England. Due to his extraordinary performances, hilarious memes were flooding all over social media. He was being called a better all-rounder than Ben Stokes and Hardik Pandya. Thakur was referred as the most underrated player. The prefix of 'Lord' was fixed ahead of his name. Shardul Thakur was the highest wicket-taker in both the T20Is and ODIs, taking eight and seven wickets, respectively and ending with 15 wickets in total.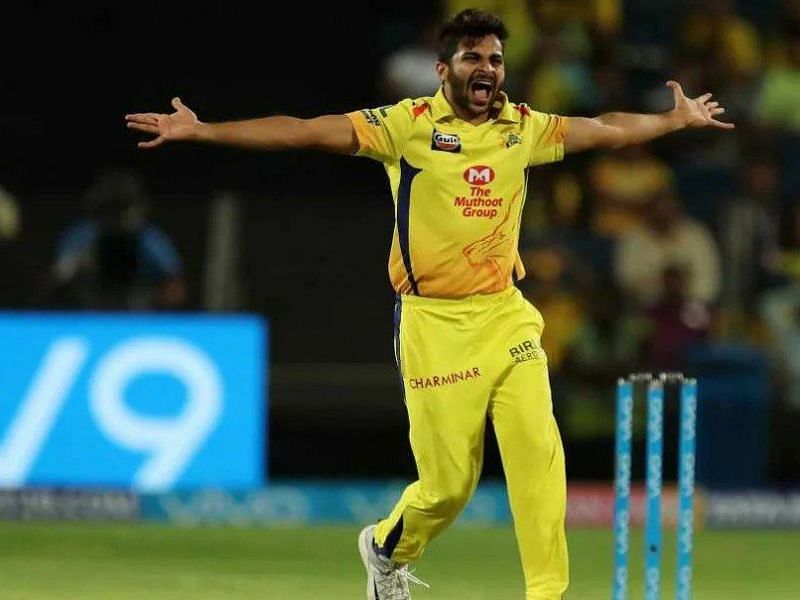 Actually in the initial days, Lord Shardul Thakur was used to troll him. Any player who failed to perform was hailed as Lord in a funny way. But after his amazing performances the Lord prefix was given to Thakur to appreciate his performances.
When Shardul Thakur was asked about being called lord, he said:
"Everywhere I see or someone keeps sending me on the Whatsapp, they say, 'Lord Shardul Thakur'. I seriously don't know where did that come from.
Welcoming our Dhool Takkar in Yellow, after a sky high season with the blues.#WhistlePodu #Yellove ?? @imShard pic.twitter.com/CKoJvu4w5w

— Chennai Super Kings – Mask P?du Whistle P?du! (@ChennaiIPL) April 9, 2021
Whenever Shardul Thakur gets a place in Indian XI, he delivers an outstanding performance which changes the result of match in favor of Indian team. Whenever he delivers an extraordinary performance, memers community floods the social media with Lord Shardul Thakur memes. This Lord prefix is also used by former players like Virender Sehwag and Wasim Jaffer which has made this LORD nickname more popular.
LORD Shardul Thakur
Shardul Thakur is the new meme material for sports lover. He came into Indian team as a potential pace bowler, but now he is on his way to establish himself as the bowling all-rounder of the Indian team. In a very short time, he has became a fan-favourite and enjoys huge popularity on social media. Team India has always struggled to find a good seam-bowling all-rounder. At a time, Hardik Pandya completely solved that problem for India, but due to injuries in last year, he has failed to make that impact. He is not bowling for the team and has lost his explosive batting ability. Although Thakur is not yet reached to the level of Pandya but Thakur has definitely stepped up in recent months.
His recent "Lord" level performances came against England in the 4th Test at OVAL. Shardul Thakur was the only player in that match who made an impact in each of the four innings. He turned out to be the trump card of skipper Virat Kohli.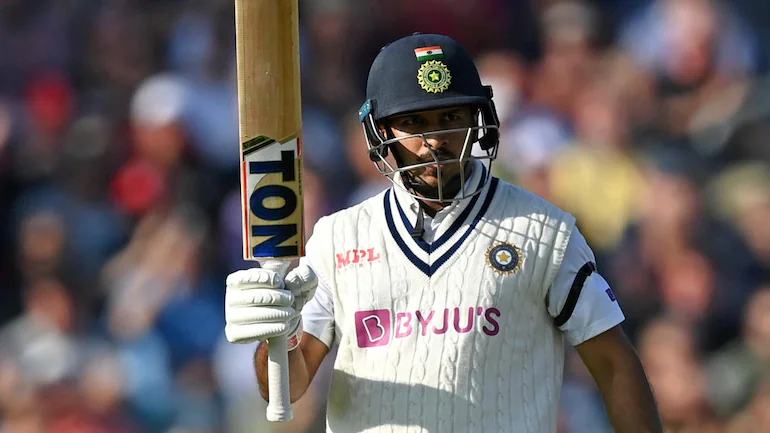 In the first innings of the match, India was 127/7 at a point. But from there on, Thakur hit seven fours and three sixes in a devastating 57 off 36. His knock took India to a somewhat respectable total of 191.
In the second innings, he took the wicket of England's top scorer. Ollie Pope was well set and was batting on 81 off 158 and going for a century. Thakur picked his wicket and ensured that England's lead was restricted to just inside 100 runs.
In the third innings, India were leading by 213 runs and trying to ensure the target set was bigger. From that point, Shardul Thakur took the responsibility and change the momentum again. He scored a 72-ball 60, and helped India eventually finish with a 368-run target for England.