Ravidra Jadeja is definitely the best all-rounder in India Cricket Team beating the likes of Hardik Pandya. He has been in tremendous form for both India and Chennai Super Kings. He is also rated among the best all-rounders in the world. His full name is Ravindrasinh Anirudhsinh Jadeja. Apart from being an amazing all-rounder, Jadeja is also an excellent fielder and has reversed the decisions of many matches through his fielding for India. Hardly any batsman dares to take a chance with another run once the ball is in the hands of Jadeja. The performances and on field behaviour of Jadeja have made him on of the favorite Indian cricketer. He has a huge fan base in India and millions of people love him. Almost every cricket fan is aware of the fact that he is popularly known as Sir Ravidra Jadeja on social media. But have you ever wondered why Ravindra Jadeja is called Sir.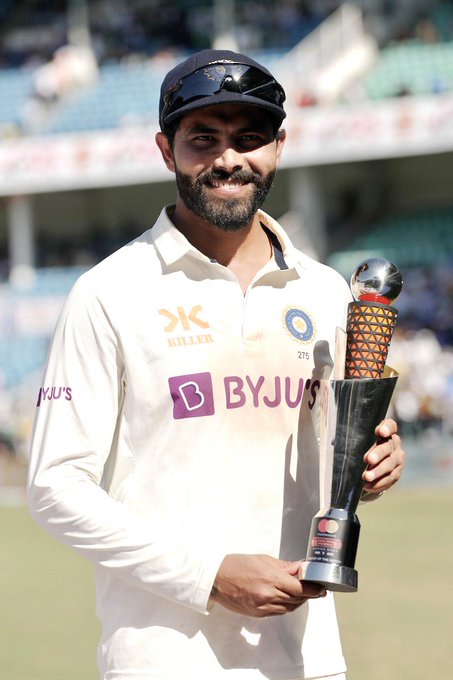 After being out of action for over six months due to a knee injury that he sustained during Asia Cup, Ravindra Jadeja made a stunning comeback to the Indian Cricket Team. In the opening game of Border-Gavaskar Trophy against Australia, Jadeja won the player of the match for his five-wicket haul and fifty-plus run innings. With his performance, he proved that why he is being called sir. 
When will Rishabh Pant return ?
However, Jadeja said that he does not like being called Sir. Here is his full statement:-
"People should call me by my name. I hate being called sir. If someone wants to call me anything, they can refer to me as 'Bapu'. This Sir-Var I do not like at all."
Who gave SIR nickname to Ravindra Jadeja?
In an old interview, Ravindra Jadeja himself said that it was none other than MS Dhoni who gave him the name 'Sir Ravindra Jadeja' in 2013. Nowadays, it is very rare to see MS Dhoni active on social media. However, in 2013, Dhoni used to post sarcastic tweets. The Sir nickname also originated from there. This was because at that time Dhoni kept tweeting jokes on the name 'Sir Ravindra Jadeja'. At that time Rajinikanth jokes were trending and Dhoni's tweet were also inspired by them.
Ravindra Jadeja is widely known as Sir Jadeja because of Mahendra Singh Dhoni. Dhoni once tweeted " If you give Sir Jadeja 2 runs to score from 1 ball he will win it with the ball left". The foundation of his nickname started from that day.
There was a time when MS Dhoni started tweeting some Rajnikanth types of Joke in appreciation of Ravindra  Jadeja on his Twitter account. He posted many tweets to appreciate the extra-ordinary talent of Ravindra Jadeja. Since the, the all-rounder is popularly known as Sir Ravindra Jadeja. There is also a story behind why Dhoni called Jadeja Sir.
Why Ravindra Jadeja is called Sir?
In IPL 2013, Chennai Super Kings and Royal Challengers Bangalore were playing against each other. CSK needed 16 runs of the last over with Jadeja and Morris at the crease and RCB captain Kohli handed the ball to RP Singh. CSK needed 2 runs of the final delivery and Sir Jadeja was on strike. Fast bowler RP bowled a short and wide delivery outside off and Jadeja hit it straight into the hands of Rampaul at 3rd man. Kohli started his celebrations but that umpire gave it a no-ball as RP over stepped and the joy started in the CSK camp. Therefore MS Dhoni tweeted that joke.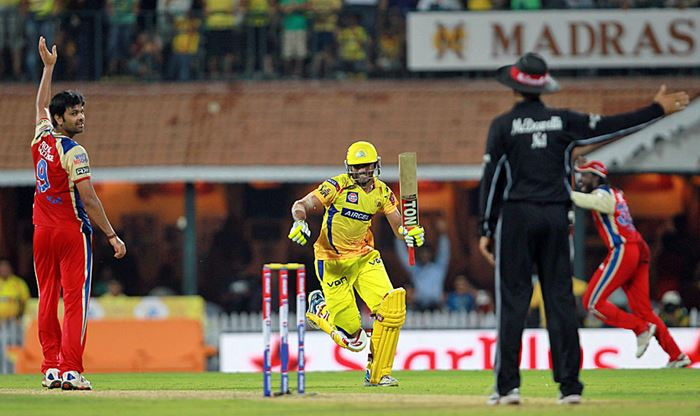 How Jadeja got the "SIR" nickname?
Initially, this Sir thing started in 2009 T20 World Cup in order to troll Ravindra Jadeja for his horrific performances against England & Australia. India was eliminated from the 2010 T20 World Cup and fans were blaming Jadeja for this. In order to criticise and make fun of Jadeja, the fans started using the term 'Sir'. Especially, for his forgettable performance against Australia at the World Cup. Jadeja was not definitely at his best and played poorly which proved to be too costly as India was eliminated out of the tournament too early.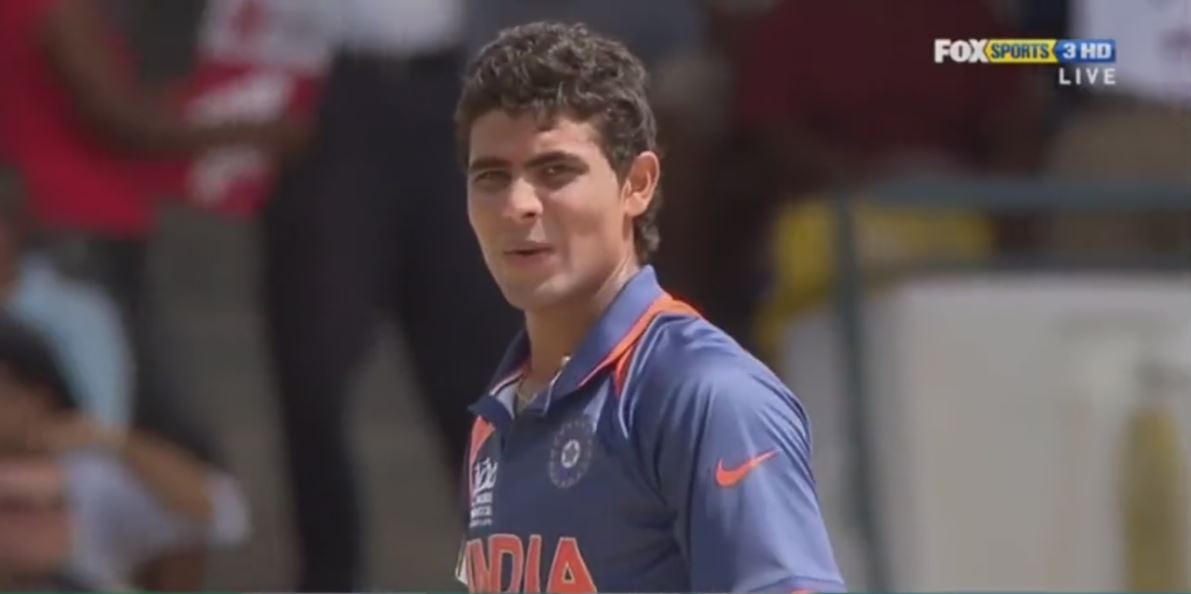 Sir Jadeja made a comeback to the National team, after scoring 2 triple hundreds in Ranji Trophy. He performed brilliantly in ICC Champions Trophy which led to India winning tournament. He also performed wonderfully vs Australia. India won the series vs Australia by '4-0′ scoreline. Ravindra Jadeja gained lime lights and he again was referred to as Sir but this time not for trolls but for admiration.
In 2012 IPL auction, the reputation of Sir Jadeja was very high. Chennai Super Kings bought him for $2 Million (INR 9.7 Crore at that time) and he became the most expensive player in IPL 2012 auction.
Once in a show, Indian spinner Harbhajan Singh also asked him the reason as to why he is referred as Sir Ravindra Jadeja. Jadeja answered that there is no specific reason behind why he is called 'Sir Ravindra Jadeja". He revealed that the name was given to him by Mahendra Singh Dhoni, suddenly without any reason or logic.
See also :- Why Shardul Thakur is called LORD?