Tim David's ascent in international cricket has been nothing short of remarkable. Born in Singapore and initially representing the Singapore national team, he quickly caught the eye of scouts and cricket enthusiasts around the world with his exceptional talent and dedication to the sport. David's journey to international stardom began when he decided to pursue a career in professional cricket beyond the shores of Singapore. He moved to Australia to play in their domestic leagues, where he honed his skills and gained valuable experience against top-notch competition. Let's see why Tim David is not playing at ODI World Cup 2023?
David's success in franchise cricket paved the way for his inclusion in the national teams of both Singapore and Australia. He was granted Australian citizenship due to his residency in the country and quickly made his debut for the Australian cricket team. His performances in international matches, particularly in T20Is, solidified his place in the squad and contributed to Australia's success in the format.
Why Tim David is not playing at ODI World Cup 2023?
Explosive all rounder Tim David is not playing at the ODI World Cup going on in India because the players has not been selected in the 15 member squad of Australian Cricket Team. The Australian Cricket Team have already plenty of all rounders with a vast experience. Tim David's omission from the Australian World Cup squad has been a topic of discussion and speculation among cricket enthusiasts and experts.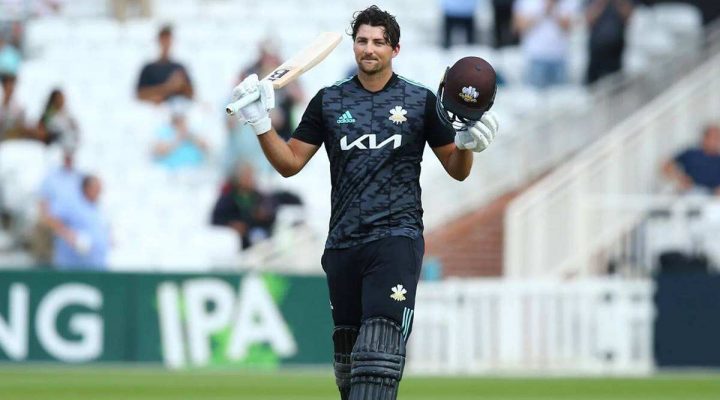 Australia's Squad for ODI World Cup 2023
Pat Cummins (c), Steve Smith, Alex Carey, Josh Inglis, Sean Abbott, Ashton Agar, Cameron Green, Josh Hazlewood, Travis Head, Mitch Marsh, Glenn Maxwell, Marcus Stoinis, David Warner, Adam Zampa, Mitchell Starc.
Why Tim David is not in Australia's ODI World Cup 2023 squad?
While the specific reasons for his exclusion may not be officially disclosed, several factors could shed light on this decision:
Competition for Spots: The Australian cricket team boasts a wealth of talent, particularly in the batting department. Tim David faces stiff competition from established players, making it challenging to secure a spot in the World Cup squad.
Team Balance: Squad selection for a major tournament like the World Cup involves considerations beyond individual talent. The selectors may have prioritized players who contribute to achieving the ideal team balance, including the right combination of batsmen, bowlers, and all-rounders.
Experience: World Cup tournaments are high-pressure events that demand a certain level of international experience. While Tim David has showcased his abilities in various T20 leagues, he may have been overlooked in favor of players with more extensive international exposure.
Specific Roles: Each player in the squad is expected to fulfill a specific role based on the team's strategy and opposition. The selectors might have opted for players who align more closely with the roles they aim to assign in the tournament.
Form and Fitness: Player form and fitness are critical factors in squad selection. Injuries or fluctuations in form leading up to the tournament could have influenced the decision.
Selection Committee's Vision: The selection committee, under the guidance of the coach and captain, may have a specific vision for the team's performance in the World Cup. This vision could have dictated their choices in the squad.
Tim David's rise to international cricket stardom serves as an inspiring story of talent, determination, and hard work. His journey from representing Singapore to earning a spot in the Australian national team showcases the global nature of cricket and the opportunities it presents to exceptional players from non-traditional cricketing nations. As he continues to make his mark on the international stage, cricket fans eagerly anticipate more spectacular innings and unforgettable moments from this extraordinary talent.