Superstar footballer Cristiano Ronaldo joined the Riyadh-based club Al-Nassr on a deal until June 2025 after mutually terminating his contract with English club Manchester United. It was a landmark move in the world of football and especially in the Middle East. Unlike the top European clubs, Al-Nassr is not much famous. But after Ronaldo's transfer to the club, the fans will definitely watch the matches of Al-Nassr to witness Cristiano playing again. Fans are eager to know the squad of Al-Nassr. It is exciting to see Ronaldo's new teammates. Al-Nassr might have to make a few changes in their line up after Ronaldo's arrival. In this article, we will see how Al-Nassr Could Line Up With Cristiano Ronaldo.
Cristiano Ronaldo's decision to play in Saudi Arabia has served as a significant source of inspiration for other top players to consider the country as a potential destination for their careers. His move has shed light on the growing prominence of Saudi Arabian football and the opportunities it presents for both players and the sport itself.
Ronaldo's stature as one of the greatest footballers in history lends credibility to the Saudi Arabian league and its ambitions to become a competitive and recognized footballing hub. His presence on the field not only boosts the quality of the league but also attracts global attention, potentially enhancing the overall image of Saudi football.
His decision to play in Saudi Arabia has likely paved the way for other top players to explore similar opportunities. The allure of new experiences, competitive challenges, and potentially lucrative contracts in a rapidly developing football landscape can be appealing for players looking to further their careers.
How Al-Nassr Could Line Up With Cristiano Ronaldo
Al-Nassr plays in the country's top division, the Saudi Professional League (SPL), which has 18 teams. The jersey of the club is yellow and blue for home games. Manager Rudi Garcia is expected to develop a line up around Cristiano Ronaldo as he will be the star of the club. Garcia have to keep Cristiano Ronaldo as happy as possible with as much playing time.
The likes of Sadio Mane and Anderson Talisca have plenty of experience. They will assist Cristiano Ronaldo in the attack of Al Nassr.
Al-Nassr Starting Lineup with Cristiano Ronaldo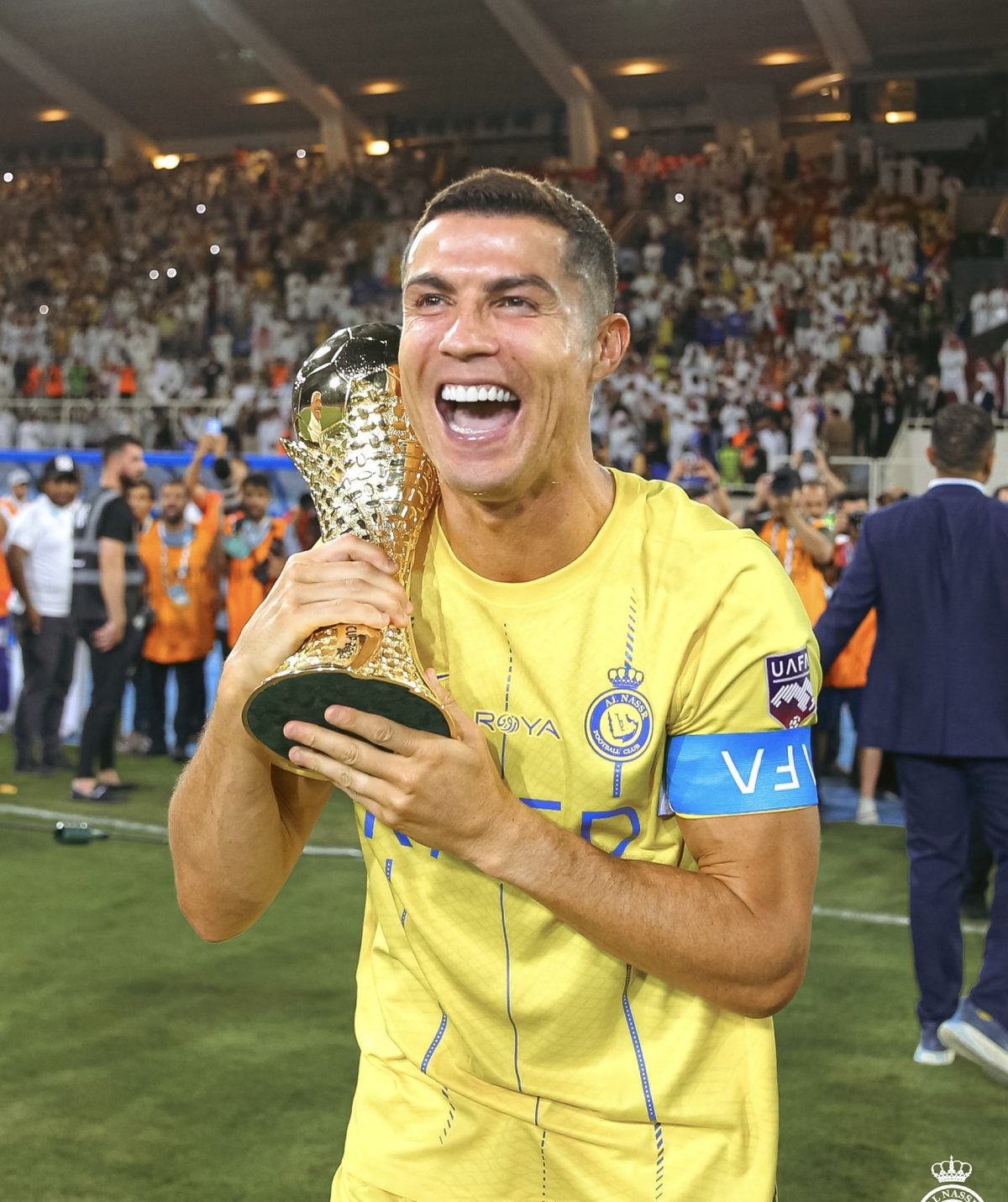 Nawaf Alaqidi – Goalkeeper
Abdulelah Al-Amri – Center Back
Sultan Al-Ghannam – Right Back
Ali Lajami – Center Back
Alex Telles – Left Back
Abdullah Al-Khaibari – Center Defensive Midfielder
Seko Fofana – Center Defensive Midfielder
Marcelo Brozović – Central Attacking Midfielder
Sadio Mane – Left Winger
Anderson Talisca – Right Winger
Cristiano Ronaldo – Striker