The T20 World Cup, also known as the ICC World Twenty20, is one of the most highly anticipated cricket tournaments on the international calendar. This thrilling competition showcases the fast-paced and action-packed T20 format, capturing the attention of cricket fans from all corners of the globe. First held in 2007, the T20 World Cup has grown in popularity and prestige over the years. It features national teams from around the world, battling it out for the coveted title of T20 World Champions. The tournament is organized by the International Cricket Council (ICC), the governing body of cricket, and takes place every two years. In this article, we will show you ICC T20 World Cup Winners List, the countries who have won this trophy in the past.
What sets the T20 World Cup apart is its electrifying atmosphere and fierce competition. Matches are played in front of passionate crowds, who bring an unparalleled energy and create an unforgettable ambiance in stadiums across the host nation. The tournament showcases the best cricketers from different countries, as they display their skills, strategic prowess, and ability to adapt to the fast-paced nature of the T20 format.
The T20 World Cup has witnessed some memorable moments that have etched themselves into cricketing history. From incredible batting performances and stunning bowling displays to nail-biting finishes and unexpected upsets, the tournament never fails to deliver excitement and drama. It has provided a platform for emerging talents to make a mark on the global stage and has seen cricketing legends leave their indelible mark with their exceptional performances.
Throughout its history, the T20 World Cup has traveled to various cricketing nations, spreading the joy and spirit of the game to diverse cultures and communities. The tournament serves as a celebration of cricket's global reach, uniting fans across continents in their love for the sport.
The ICC T20 World Cup is a cricket tournament organised by International Cricket Council (ICC). The first edition of this tournament was held in 2007 and then in every two years except any ICC 50 Over World cup don't fall at that year. At the present, ICC T20 World Cup consists of 16 teams, comprising the top 10 teams from the rankings at the given deadline and 6 other teams chosen through the T20 World Cup Qualifier.
ICC T20 World Cup Winners List
| Year | Host | Winner | Runner-up |
| --- | --- | --- | --- |
| 2007 | South Africa | India | Pakistan |
| 2009 | England | Pakistan | Sri Lanka |
| 2010 | West Indies | England | Australia |
| 2012 | Sri Lanka | West Indies | Sri Lanka |
| 2014 | Bangladesh | Sri Lanka | India |
| 2016 | India | West Indies | England |
| 2020 | Australia | Not Held (Postponed to 2021 due to COVID-19) | |
| 2021 | United Arab Emirates and Oman | Australia | New Zealand |
| 2022 | Australia | England | Pakistan |
Here is the ICC T20 World Cup Winners List from year 2007 to till date:
ICC T20 World Cup 2007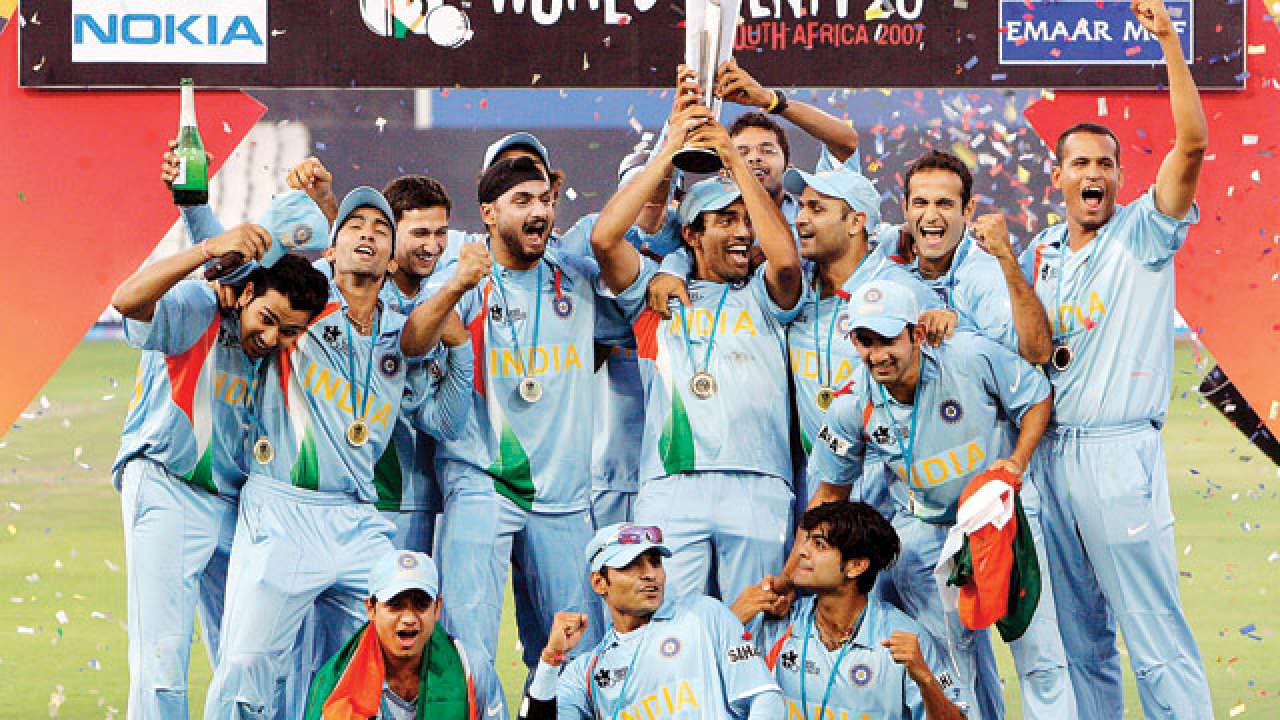 Host: South Africa
Winner: India
Runner-up: Pakistan
Player of the Tournament: Shahid Afridi
Top Run Scorer: Matthew Hayden
Highest Wicket Taker: Umar Gul
ICC T20 World Cup 2009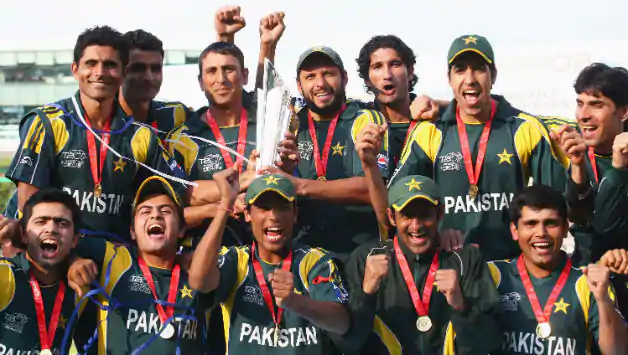 Host: England
Winner: Pakistan
Runner-up: Sri Lanka
Player of the Tournament: Tillakaratne Dilshan
Top Run Scorer: Tillakaratne Dilshan
Highest Wicket Taker: Umar Gul
ICC T20 World Cup 2010
Host: West Indies
Winner: England
Runner-up: Australia
Player of the Tournament: Kevin Pietersen
Top Run Scorer: Mahela Jayawardene
Highest Wicket Taker: Dirk Nannes
ICC T20 World Cup 2012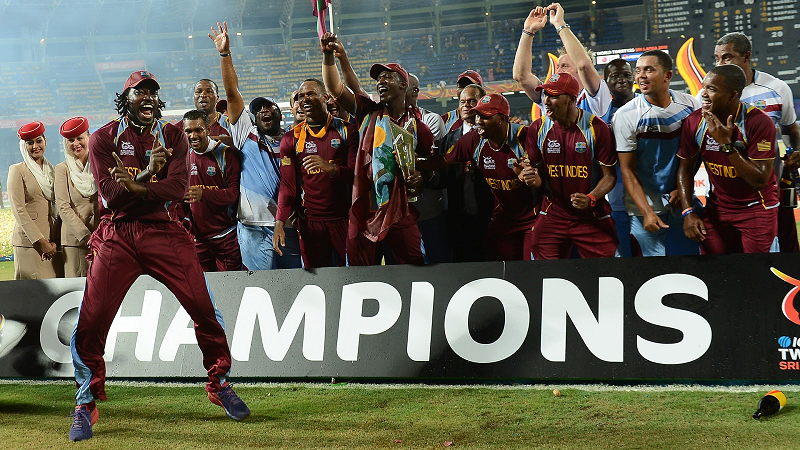 Host: Sri Lanka
Winner: West Indies
Runner-up: Sri Lanka
Player of the Tournament: Shane Watson
Top Run Scorer: Shane Watson
Highest Wicket Taker: Ajantha Mendis
ICC T20 World Cup 2014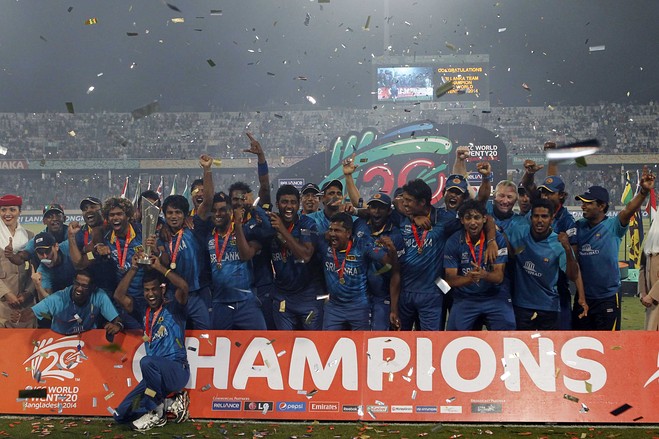 Host: Bangladesh
Winner: Sri Lanka
Runner-up: India
Player of the Tournament: Virat Kohli
Top Run Scorer: Virat Kohli
Highest Wicket Taker: Ahsan Malik and Imran Tahir
ICC T20 World Cup 2016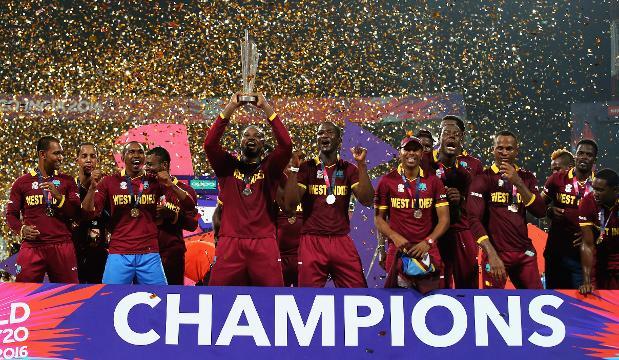 Host: India
Winner: West Indies
Runner-up: England
Player of the Tournament: Virat Kohli
Top Run Scorer: Tamim Iqbal
Highest Wicket Taker: Mohammad Nabi
ICC T20 World Cup 2021
Venue: UAE/Oman
Winner: Australia
Runner-up: New Zealand
Player of the Tournament: David Warner
Top Run Scorer: Babar Azam
Highest Wicket Taker: Wanindu Hasaranga
ICC T20 World Cup 2022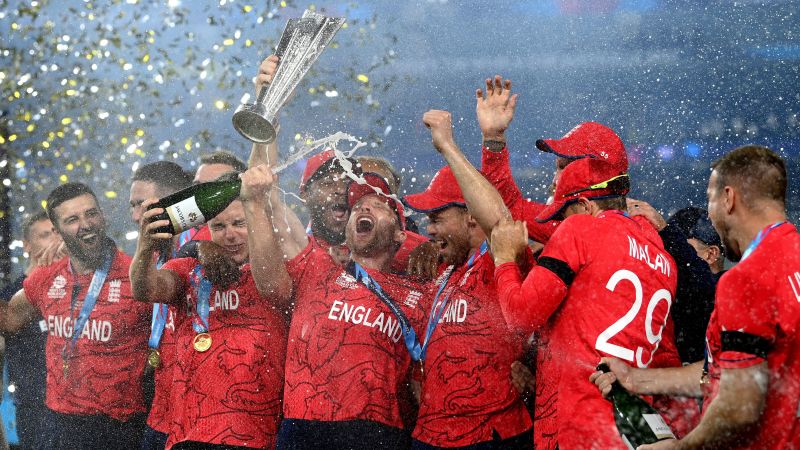 Venue: Australia
Winner: England
Runner-up: Pakistan
Player of the Tournament: Sam Curran
Top Run Scorer: Virat Kohli
Highest Wicket Taker: Wanindu Hasaranga