In a stunning move that has taken the football world by storm, Manchester United has secured the services of Sofyan Amrabat on loan from Fiorentina until June 2024. This transfer deal promises to reshape the midfield dynamics at Old Trafford and inject fresh talent into the Red Devils' squad. In this article, we will delve deep into the details of this exciting acquisition, analyzing the implications for Manchester United's upcoming season.
Manchester United's decision to bring Sofyan Amrabat on loan for the upcoming season is a testament to their ambition. The loan agreement allows the Red Devils to tap into Amrabat's immense talent without a long-term commitment, providing flexibility for both parties. Amrabat's arrival brings stability and depth to the midfield, offering Manager Ten Hag more options in his tactical approach.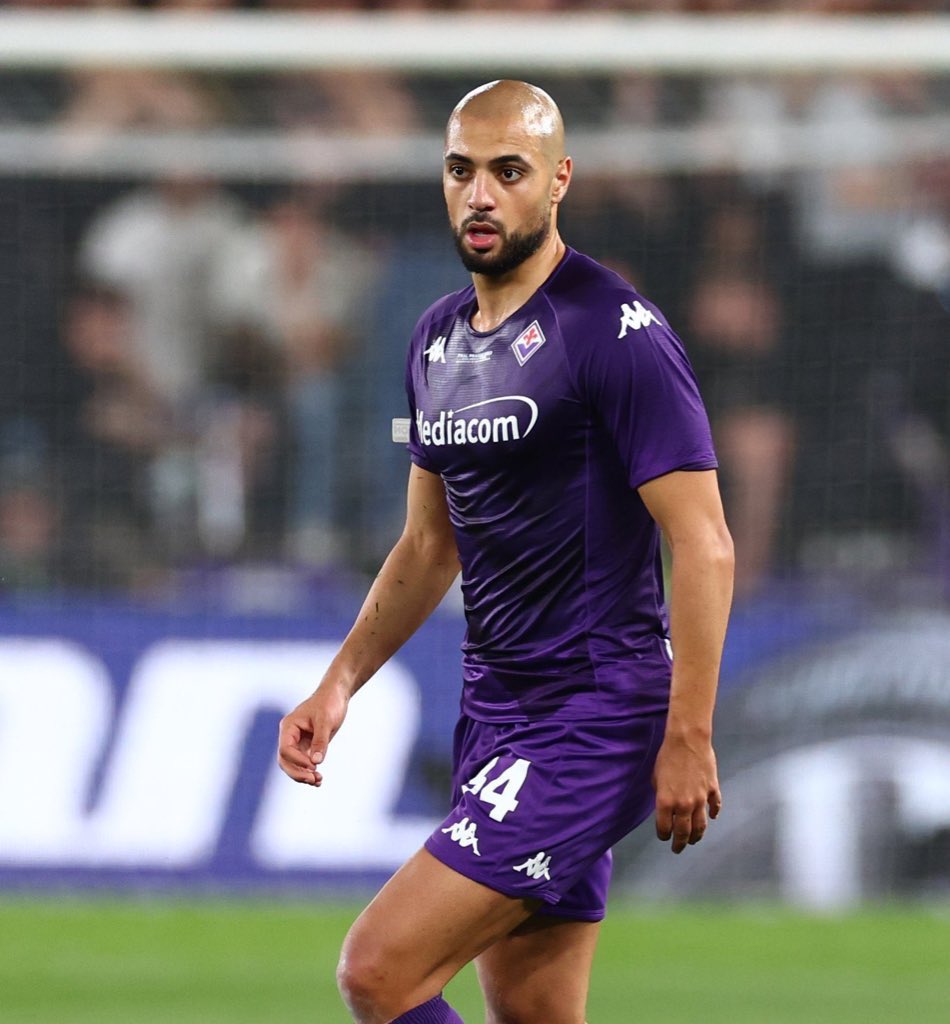 Amrabat's ability to transition from defense to attack seamlessly aligns with Manchester United's dynamic playing style. His adeptness at breaking down opposition attacks and initiating quick counter-attacks will add a new dimension to the team's gameplay.
Amrabat's presence in the midfield complements Bruno Fernandes and Casemiro, Manchester United's creative maestros. This partnership can unlock new attacking opportunities, as Fernandes can focus more on playmaking while Amrabat secures the defense.
Sofyan Amrabat's loan move to Manchester United is a bold statement of intent by the club. His exceptional skills, defensive prowess, and versatility make him an ideal addition to the squad. As the new season unfolds, fans eagerly anticipate the impact Amrabat will have on the team's performance.
Manchester United's Exciting New Signing: Sofyan Amrabat
Sofyan Amrabat came to the headlines due to his performances for Morocco at the Fifa World Cup 2022. He played every minute of his country's run to the semi-finals of the 2022 FIFA World Cup.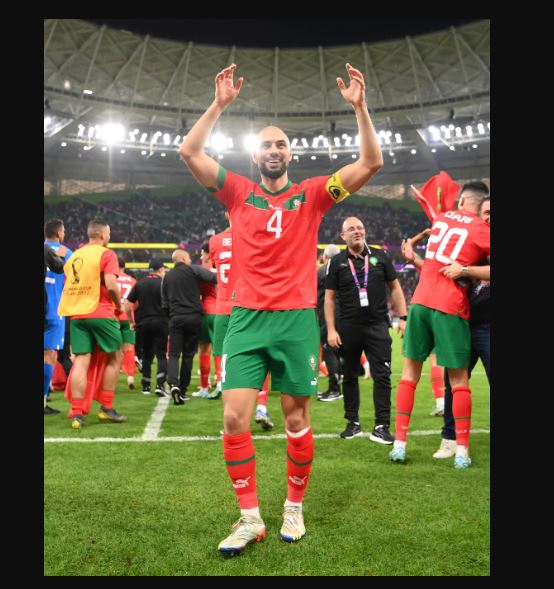 Last season, Amrabat played a key role as ACF Fiorentina reached the final of the Coppa Italia and UEFA Europa Conference League. Amrabat's time at Fiorentina in Serie A showcased his ability to thrive in a highly competitive league. His versatility to play both as a central midfielder and a defensive midfielder made him a valuable asset for La Viola. His ball interception skills and ability to dictate the tempo of the game earned him a reputation as one of Serie A's brightest prospects.
As the season progresses, it will be fascinating to witness Sofyan Amrabat's integration into Manchester United's lineup and how he contributes to the team's quest for glory in domestic and international competitions.
After completing his move to Old Trafford Sofyan Amrabat gave the following statement: 
"It is a huge honour to become a Manchester United player. I've had to be patient for this moment but I'm someone who always listens to my heart and now I am representing the club of my dreams.
"I am a passionate player; I want to bring that energy to the squad, and I will put everything into every action I take for the team.