Rohit Sharma is among the most loved Indian cricketers. He is popularly known as Hitman in the world of cricket. The right-hand batsman is the regular opener for Indian team in all three formats of the game. He is also the captain of Mumbai Indians and has won the most number of IPL trophies. In this article we will tell you about Rohit Sharma Wife and Family.
Rohit Sharma Wife : Ritika Sajdeh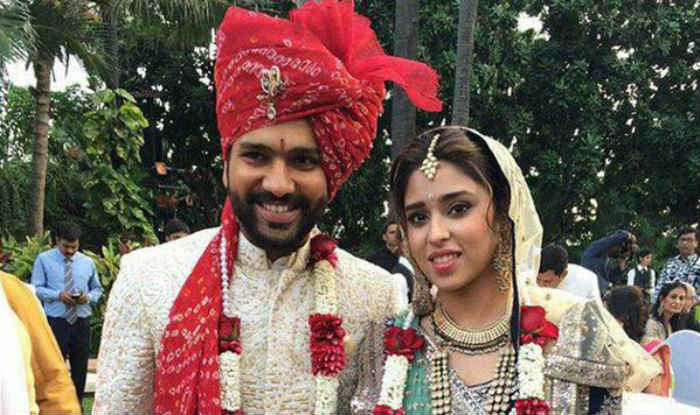 Ritika Sajdeh is the wife of Indian cricketer Rohit Sharma. The couple married each other on 13 December 2015 after dating for 6 years. Rohit and Ritika met through the Company Cornerstone Sport. It is a sports management company owned by cousin of Ritika, Bunty Sajdeh. Ritika used to have meeting with Rohit Sharma as she was the sports manager in the company. Then their meetings turned them into friends and they started loving each other. Finally they decided to marry each other. Rohit has turned into a more explosive batsman since his marriage. On his wedding anniversary, Rohit scored his 3rd double century and dedicate it to his wife Ritika.
Rohit Sharma Father : Gurunath Sharma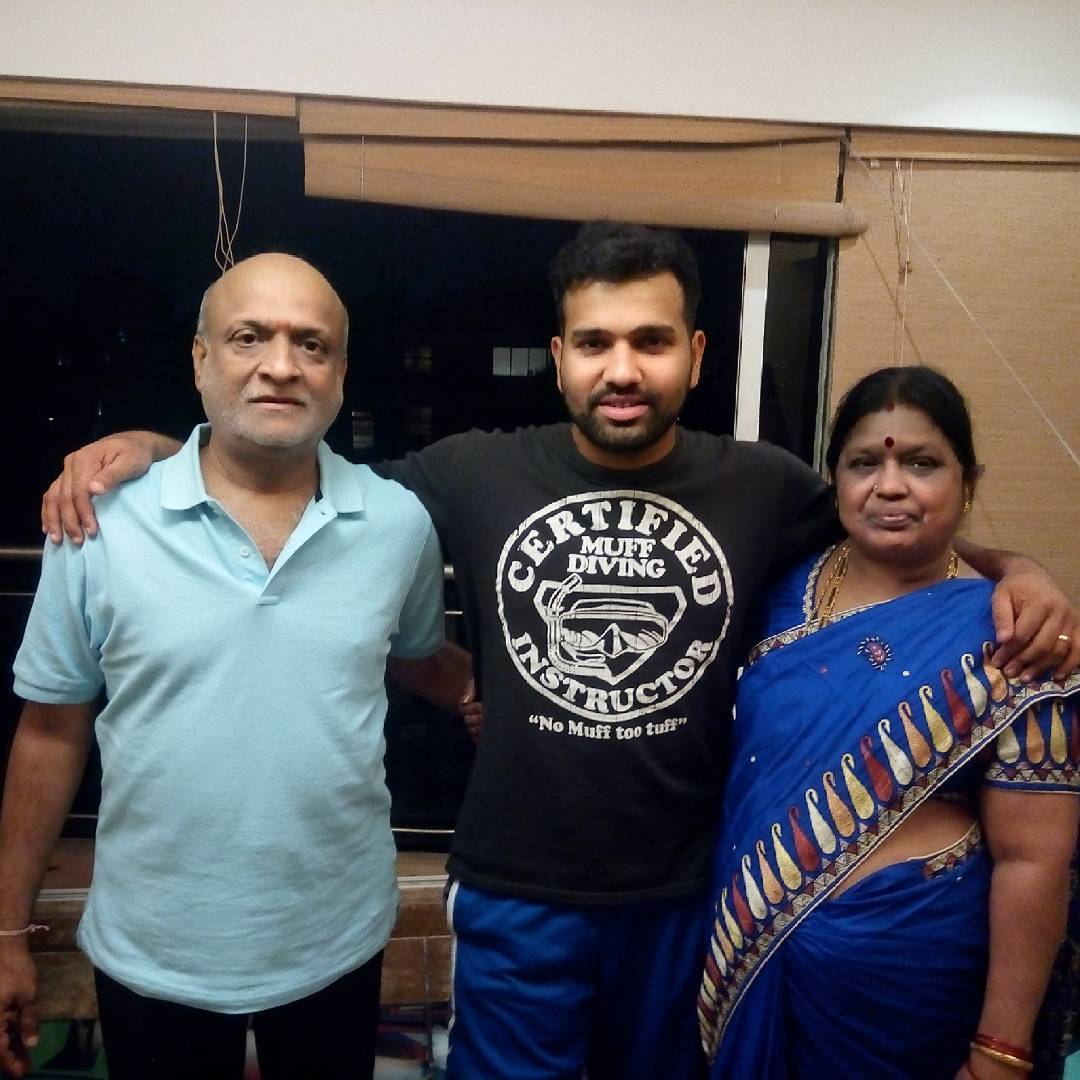 Gurunath Sharma is the father of Indian batsman Rohit Sharma. Rohit's father used to work in a transport firm. Initially they lived in a single-room house in Dombivali. Due to his father's financial situation, Rohit used to live with his grandparents. Rohit overcome all the obstacles and became an outstanding player.
Rohit Sharma Mother : Purnima Sharma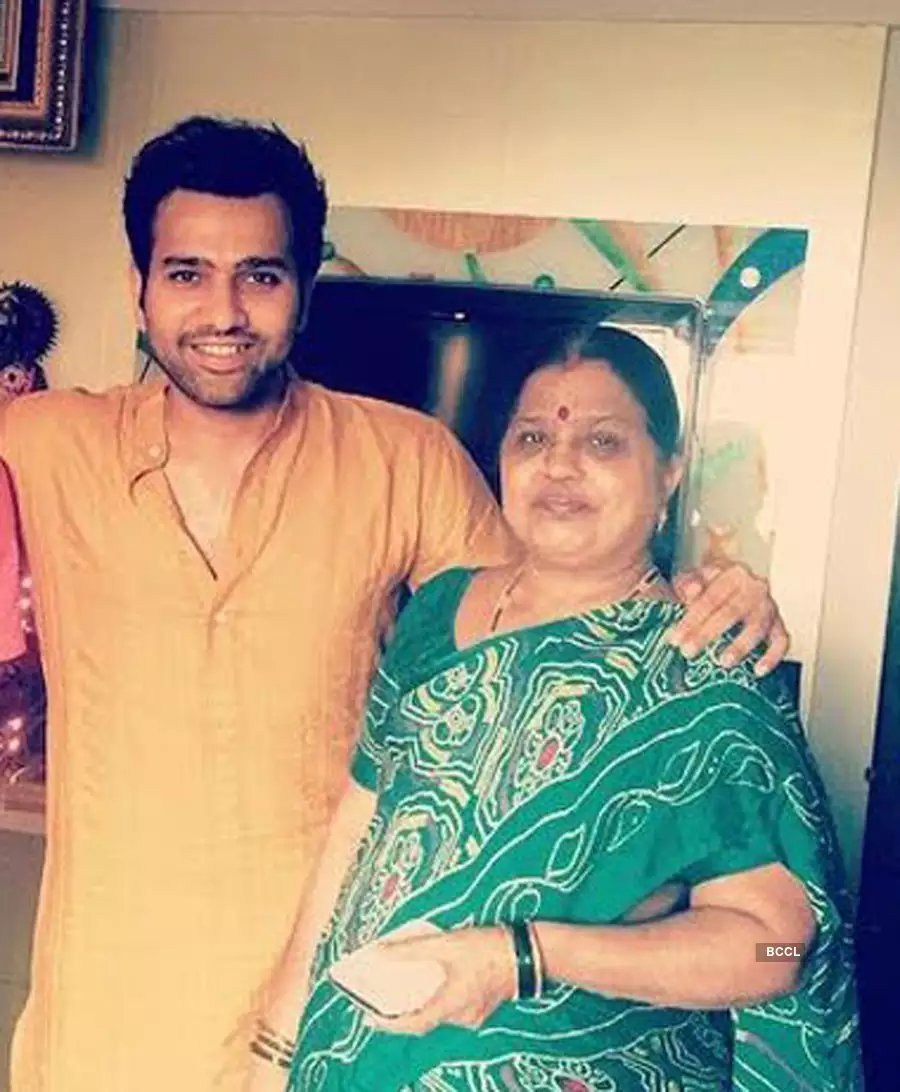 Purnima Sharma is the mother of Indian Vice Captain Rohit Sharma. She helped stabilize the family in tough times both emotionally and financially. She gave her all dedication in the upbringing of her two sons. Rohit's mother hails from Vizag, Andhra Pradesh. 
Rohit Sharma Brother : Vishal Shama
Vishal Sharma is younger brohter of Rohit Sharma. The two brother look similar to a great extent. Vishal has always kept himself away from media and limelight. He has often been captured while supporting Mumbai Indians from the stands.  
Rohit Sharma Daughter : Samaira Sharma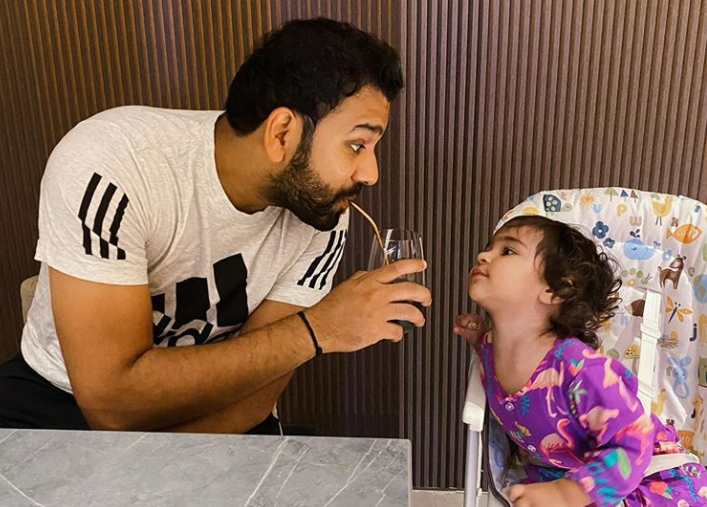 Samaira Sharma is the daughter of Rohit Sharma. She is the youngest member of the Rohit Sharma's family and completes his family.  Samaira Sharma was born on 31st December 2018. Ritika Sajdeh has brought her daughter Samaira many a times in stadium to cheer for her father.