Cricket is the most loved sport in India. The fan following for this sport is enormous. The people of India consider cricket as their religion. When religion is there, the presence of God is also there. Sachin Tendulkar, without any doubt is regarded as the God of Cricket. His unbreakable records have earned him this title. Some people may have different opinions, but when one looks at the records of the Master Blaster, it will be extremely hard to deny the fact that he is the God of cricket. However, Tendulkar has retired from international cricket now. After him many excellent players have featured in the game of cricket and are playing at present. Fans want to know who is the new god of cricket.
View this post on Instagram
Who is the New GOD of Cricket?
Virat Kohli, the Indian skipper is the New God of Cricket. He is arguably the best batsman in world cricket at the moment. Just like Master Blaster, Kohi is also breaking and making records. Virat is the most consistent batsman in the present era of cricket. He may be out of form for a particular period but he is never out of class. Kohli has the ability to score against any opposition team. Virat Kohli is dominating the world cricket at this moment.  It is hard to find a batsman like Kohli who adapts to the situation across all formats. Kohli has dominated all three formats of the game like no one else.
India has a plenty of dedicated and hardworking players when it comes to cricket. Our country has given the most top quality players in the world cricket. There was a time when Don Bradman was the God of Cricket, after that Sachin came into picture and now, Virat Kohli is considered to be the New God of cricket. It is also true that Virat's form has declined over the last two years but then also his overall performance in the past decade has been so phenomenal that a few bad innings cannot displace his position.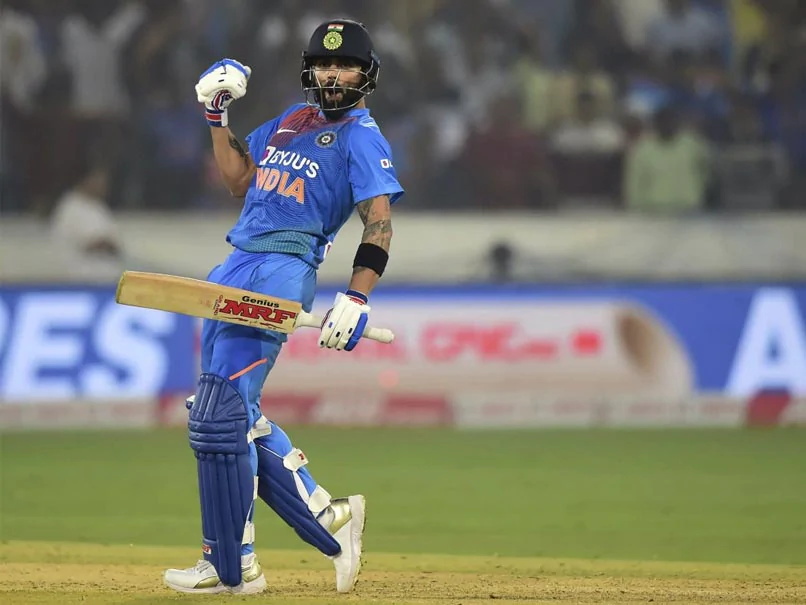 The Indian skipper has smashed 70 international centuries so far which is the most among the present players. No one has more international centuries than Kohli. Kohli is next only to the Sachin Tendulkar in terms of the most ODI centuries. Although he is stuck at his 70th century for a long time but he will definitely score his 71th in few days.
Virat Kohli is the only batsman from today's generation to average in excess of 50 in all three formats.He is also the second-highest Indian ODI run-getter after Tendulkar.
Kohli holds the world record for being the fastest batsman to 8000, 9000, 10000, 11000 and 12,000 runs in ODIs. Among Indian batsmen, Kohli has the best ever Test rating (937 points), ODI rating (911 points) and T20I rating (897 points).
All these records of Virat Kohli made him the New God of Cricket.