Despite failing to win a single IPL title, Royal Challengers Bangalore is one of the most popular teams among the fans. They have the most loyal fan base, despite repeated failures. Their greatest achievement is that they have made the IPL finals on three occasions. A lot of big names have appeared in red jersey but were not able to win a title. The major concern for RCB is that they have always been dependent on just two or three players over the last few seasons. Another concern was that their bowling unit failed to perform on big occasions. The management have also made a mistake by not giving enough time to talented players. RCB never made a constant playing 11 and changed them every season. While assembling the Royal Challengers Bangalore All-Time Best Playing 11, it was quite difficult for us due to the above reason. Let's take a look at RCB All-Time Best Playing 11.
Over the years, the team has had some outstanding players who have left a mark on the tournament. In this article, we take a look at the All-time Best RCB XI in IPL history.
Royal Challengers Bangalore All-Time Best Playing 11
1. Chris Gayle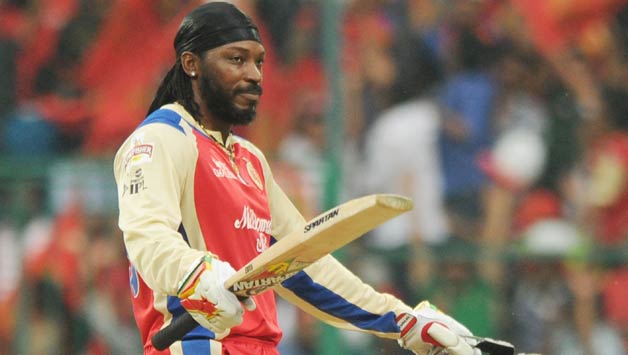 The batting lineup of RCB has always been strong, with some of the biggest names in cricket playing for the franchise. At the top of the order, we have Chris Gayle, who has been a prolific scorer for the team. Gayle's explosive batting and ability to hit the ball out of the park make him a dangerous player. Chris Gayle is arguably the most successful T20 batsman of all time. He has scored over 13,000 runs in T20 cricket. However, in the beginning of IPL, he had a few disappointing campaigns with KKR. He was picked by Royal Challengers Bangalore as a replacement of injured Dirk Nannes after going unsold in the 2011 auction. Gayle was pillar of RCB's batting for a long time. He won the Orange Cap for the 2011 and 2012 IPL seasons. Chris Gayle scored 3420 runs for RCB and is the 2nd highest scoring overseas batsman in IPL history. RCB All-Time Best Playing 11 will be incomplete without Gayle.
Why Chris Gayle is called Universe Boss?
2. Rahul Dravid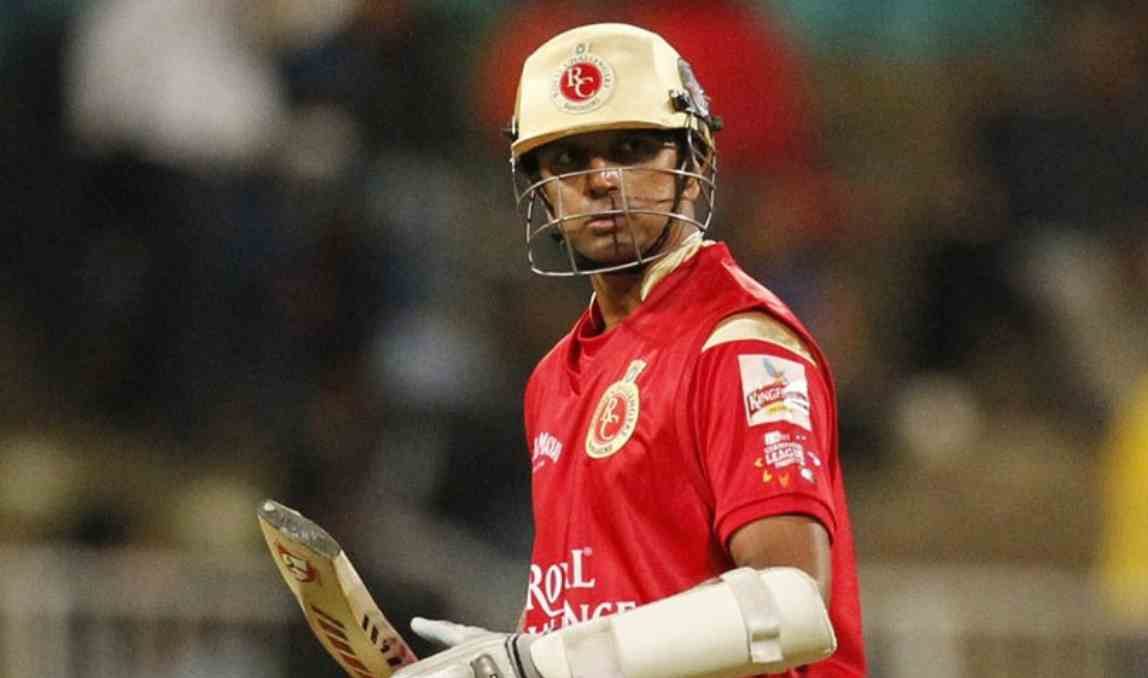 Dravid is arguably one of the greatest batsmen to ever step on the field. He is always known as a defensive batsman due to a low strike rate. He faced a similar situation in the beginning of the IPL, but he consistently scored runs for his team. Dravid was RCB's first captain for the 2008 IPL. Therefore, it is hard to keep him away from Royal Challengers Bangalore All-Time Best Playing 11. He scored 1132 runs in 45 innings for RCB.
Who is the King of Test Cricket?
3. Virat Kohli (C)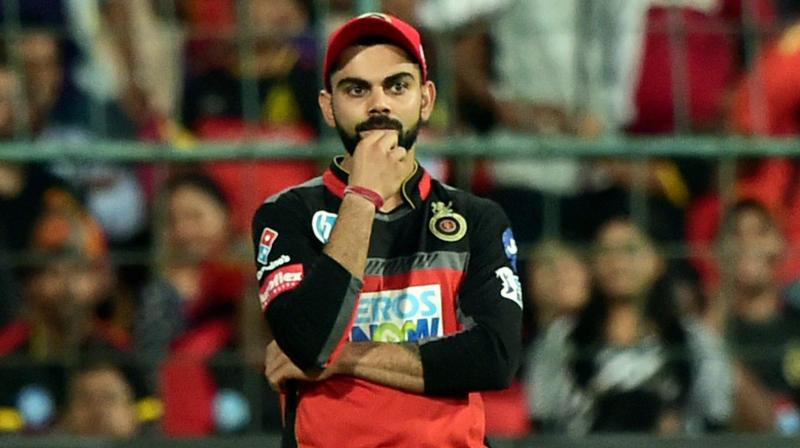 Kohli's consistency and ability to score runs in any situation make him a valuable asset to the team. All his runs came for RCB. Kohli and Pollard are the only players who have played for a single franchise in IPL. Kohli was picked in the RCB squad in 2008 after leading Indian U-19 team to the world cup title. He was given the captaincy of the team in the year 2013. It is unfortunate that Kohli hasn't been able to led his team to win the IPL trophy but he has been very influential with the bat. Virat will be the skipper of RCB All-Time Best Playing 11.
Who is Virat Kohli's best friend?
4. AB de Villiers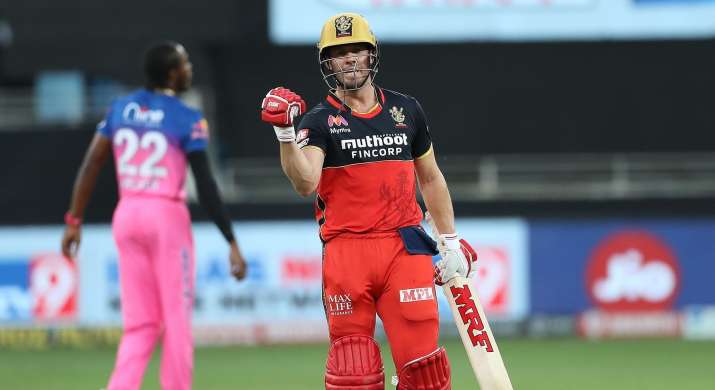 At number four, we have AB de Villiers, who is known for his unorthodox stroke play and ability to hit the ball to all parts of the ground. De Villiers' presence in the middle order gives the team the much-needed impetus to score runs quickly.
After the likes of Gayle and Kohli, here comes another pillar of RCB, AB De Villiers. He has single-handedly won the matches for RCB many a times. ABD started his IPL career with Delhi Daredevils. RCB picked him in the 2011 player auction. It was the start of Gayle-Kohli-De Villiers era at the Chinnaswamy stadium. With Virat Kohli, AB has posted five 100+ partnerships for RCB and two 200+ partnerships, which is a record. He will be the most crucial player in Royal Challengers Bangalore All-Time Best Playing 11.
5. Jacques Kallis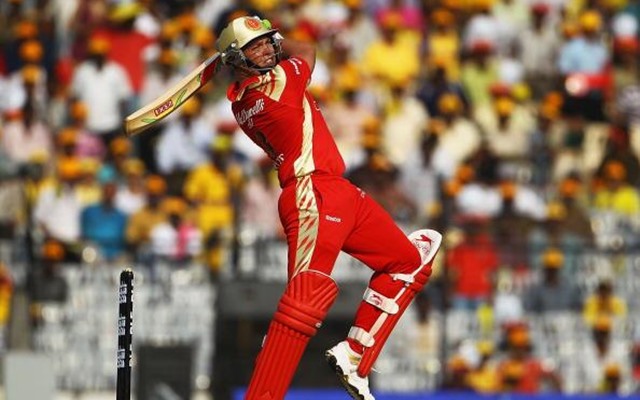 Following de Villiers, we have the experienced South African batsman, Jacques Kallis, who brings stability and balance to the team. Kallis' ability to rotate the strike and keep the scoreboard ticking makes him an essential part of the team.
Kallis was quite old when he made his IPL debut. Still he managed to score 2000+ runs and pick up 50+ wickets before taking retirement from the tournament. His stint with RCB was very short but he still managed to get a spot in RCB All-Time Best Playing 11. Kallis played for RCB from 2008 to 2010. In that spell, he scored 1271 runs at an average of 33.44 and picked up 30 wickets. The most prolific season of Kallis for RCB came in 2010. In that season, he scored 572 runs at a solid average of 47.66 and also picked 13 wickets.
6. Parthiv Patel (wk)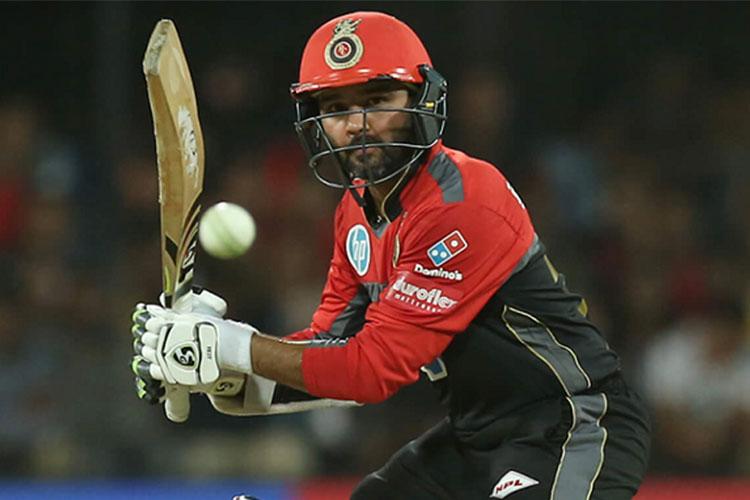 Parthiv Patel played as a finisher in most of the matches for RCB but due to tough competition he will be given the job of a finisher in this RCB All-Time Best Playing 11. He was picked by RCB in the 2014 IPL Player Auction. But the franchise traded him to Mumbai Indians ahead of IPL 2015. In a shocking decision, RCB again purchased Parthiv in the IPL 2018 Player Auction. Parthiv Patel is has scored 731 runs for RCB and is their 3rd highest Indian run-scorer.
7. Vinay Kumar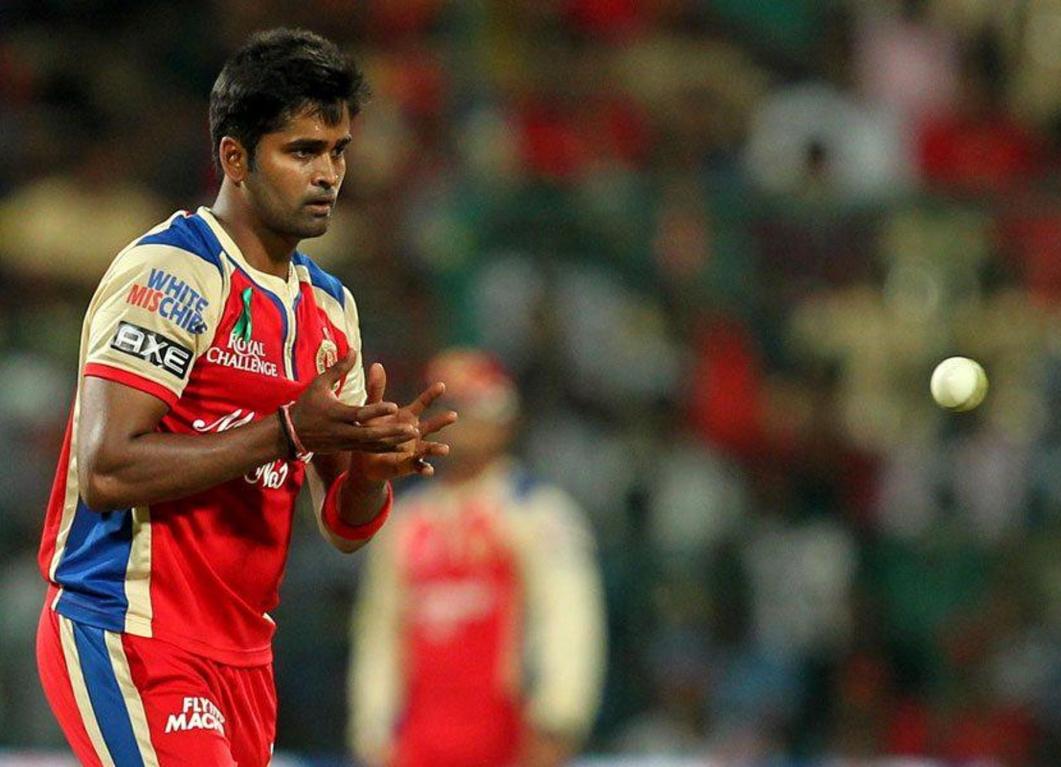 The former Karnataka skipper has played for Kochi Tuskers Kerala, Kolkata Knight Riders and Mumbai Indians in an illustrious IPL career, but his most prolific days came in an RCB shirt. He picked up 42 wickets in 2012 and 2013 seasons. He established himself as one of the top bowlers in the IPL at a time. Vinay Kumar left RCB in 2013 and at 36. His impact gets him a spot in RCB All-Time Best Playing 11.
8. Mitchell Starc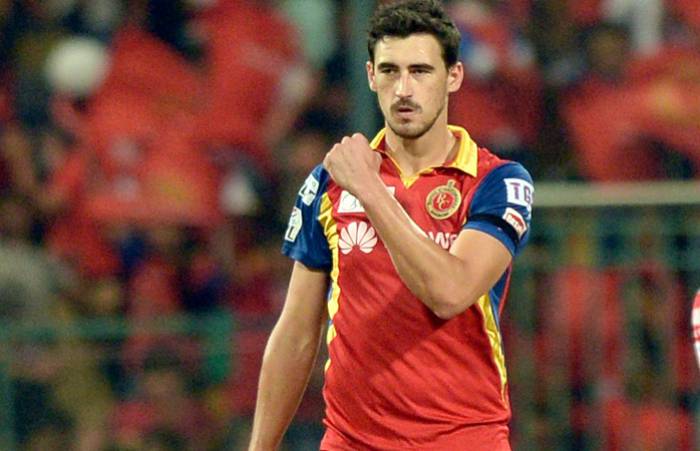 This spot was the most difficult to choose. The competition was between two speedsters:- Dale Steyn and Mitchell Starc. The Australian gets a nod over the South African. The average and strike rate of Starc are far superior than the South African which gives him the edge. Despite being a top fast bowler, Starc hasn't played much in IPL but the fact is that he has played for only Royal Challengers Bangalore in the IPL. In the 2014 Indian Premier League (IPL), he was bought by Royal Challengers Bangalore and quickly became their key bowler. Starc will lead the bowling attack of RCB All-Time Best Playing 11.
Why Mitchell Starc opted out Of IPL 2022?
9. Anil Kumble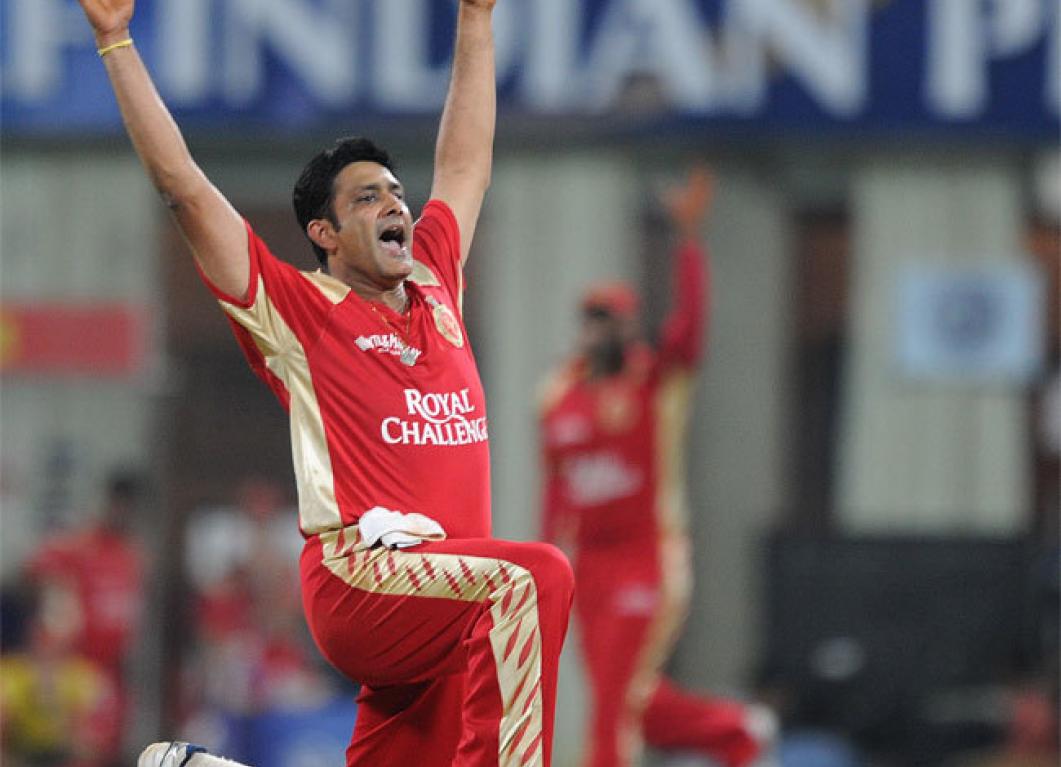 In the spin department, we have the legendary Anil Kumble, who is considered one of the greatest leg-spinners of all time. Kumble's ability to turn the ball sharply and deceive the batsmen make him an essential part of the team.
Here is another veteran of the game. He played only three seasons for Royal Challengers Bangalore, but still Kumble is their third-highest wicket-taker of all time. He was also the captain of the team at a time. He has taken a total of 53 wickets in 51 matches for Royal Challengers Bangalore in the IPL and the CLT20. In 2009, he was the 2nd highest wicket-taker of the tournament with 21 wickets at an economy rate of 5.86 runs per over.
10. Zaheer Khan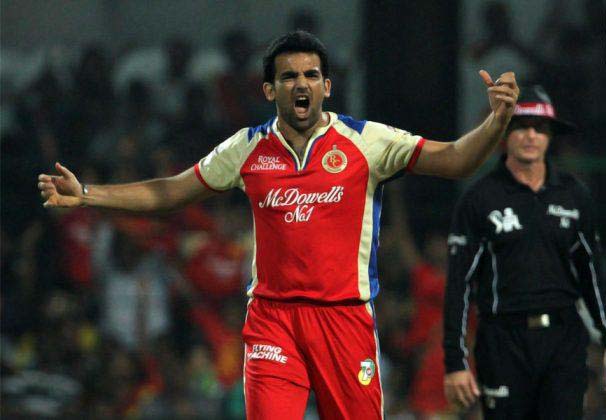 RCB have been very lucky to witness legends like Zaheer Khan, Dale Steyn and Anil Kumble ply their trade at the M Chinnaswamy stadium. But still they have been unable to win the title. In the first season of IPL, he was picked in the team but was released for the next season. He again come back in 2011. Zaheer played for RCB in 2008 and from 2011-2013. In his four campaigns with RCB, Zak picked up 49 wickets in 43 matches with a strike rate of 20.4 and at an average of 26.77. Every team requires a domestic fast bowler and therefore Zaheer deserves a place in RCB All-Time Best Playing 11.
11. Yuzvendra Chahal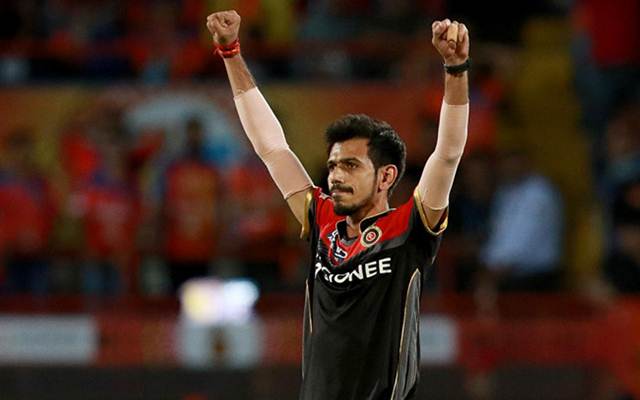 Joining Kumble, we have Yuzvendra Chahal, who is known for his leg-spin and ability to take wickets in the middle overs. Chahal's consistency and accuracy make him a valuable asset to the team.If we talk about the best bowler in the history of RCB, then it should be Yuzvendra Chahal. He has been Royal Challengers Bangalore's most consistent bowler over the years. It was quite shocking when RCB did not retain him in IPL 2022 Mega Auction. He started his journey with Mumbai Indians in 2011 and has been a part of RCB since 2014. He was Virat Kohli's go-to-man in the RCB team for a long time.
Read also: The Best RCB Team Ever: A Walkthrough of their Iconic Season IPL 2016