Indian cricketer Shikhar Dhawan and his wife Ayesha Mukherjee have parted ways after eight years of marriage. Ayesha Mukherjee took to her Instagram account to confirm the news and put all rumours to rest once and for all. Ayesha Mukherjee wrote an emotional Instagram post and confirmed that she is now a two time divorcee.
"I THOUGHT DIVORCE WAS A DIRTY WORD UNTIL I BECAME A 2 TIME DIVORCEE.
View this post on Instagram
Shikhar Dhawan is a popular name in the world cricket. He is one of the most entertaining cricketers on the ground. Fans love his cool attitude and hilarious things which he do on the ground. Dhawan is a quality player and when he gets set and gets in he is unstoppable. In IPL 2021, Shikhar Dhawan was in a new avatar and scored big runs in the opening for the Delhi Capitals at a very high strike rate. Dhawan is the leading run-getter in first half of IPL 2021 with an aggregate of 380 runs in 8 matches at a strike rate of 134.27. The left-handed batsman was also named as the captain of the team on the Sri Lanka tour in absence of regular skipper Virat Kohli and vice-captain Rohit Sharma who are in the UK for the England Tests. Dhawan is just not popular only for his cricketing ability but also for his love and dedication towards his wife, Ayesha Mukherjee, as well. Let's take a look at Shikhar Dhawan Wife and Children.
Shikhar Dhawan Wife – Ayesha Mukherjee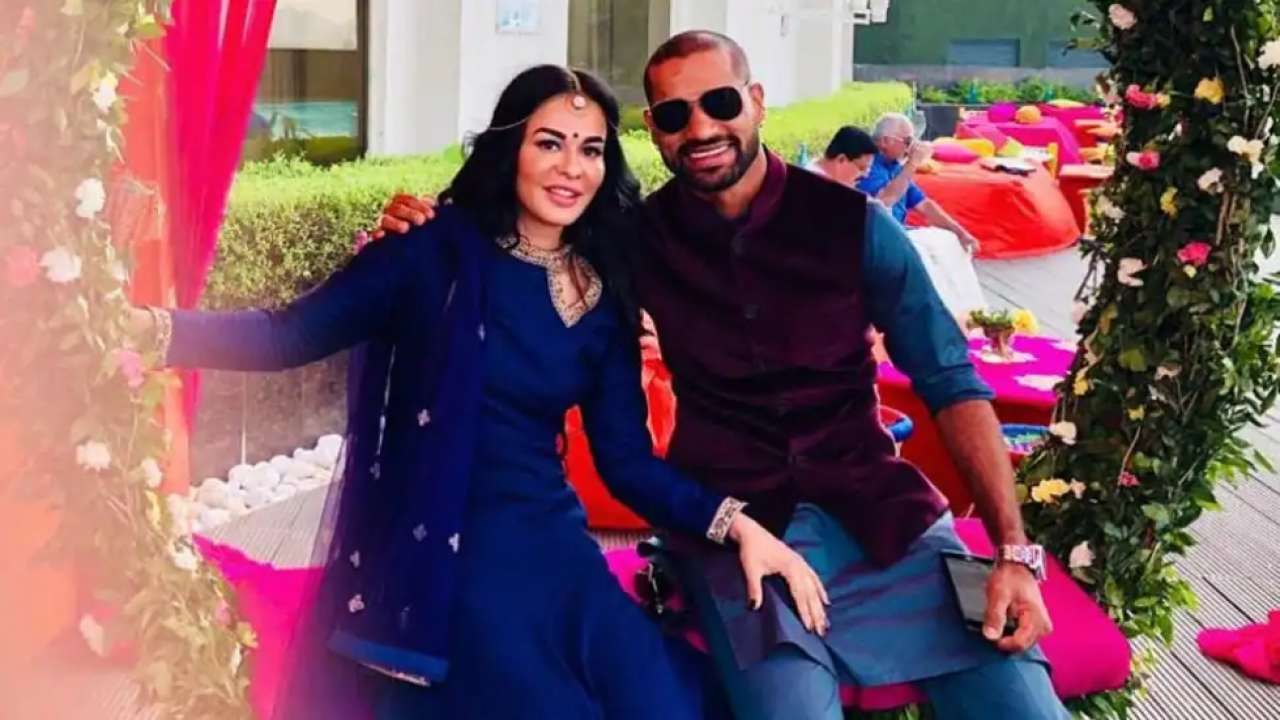 Ayesha Mukherjee is the wife of Indian cricketer, Shikhar Dhawan. The couple has been together since 2012. Ayesha Dhawan has been spotted many times in the stands, cheering for her husband. Her support has been Shikhar's strength throughout his career.
Shikhar Dhawan and Ayesha Mukherjee met on Facebook. Harbhajan Singh was a mutual friend between Shikhar and Ayesha on Facebook. FB conversations between the two lead to love between them.
Who is Ayesha Mukherjee?
Ayesha Mukherjee was born in West Bengal. She is an Anglo-Indian as her father is an Indian Bengali and her mother is of English descent. Ayesha was moved to Australia at the age of 8. She is a trained kickboxer and a sports fanatic.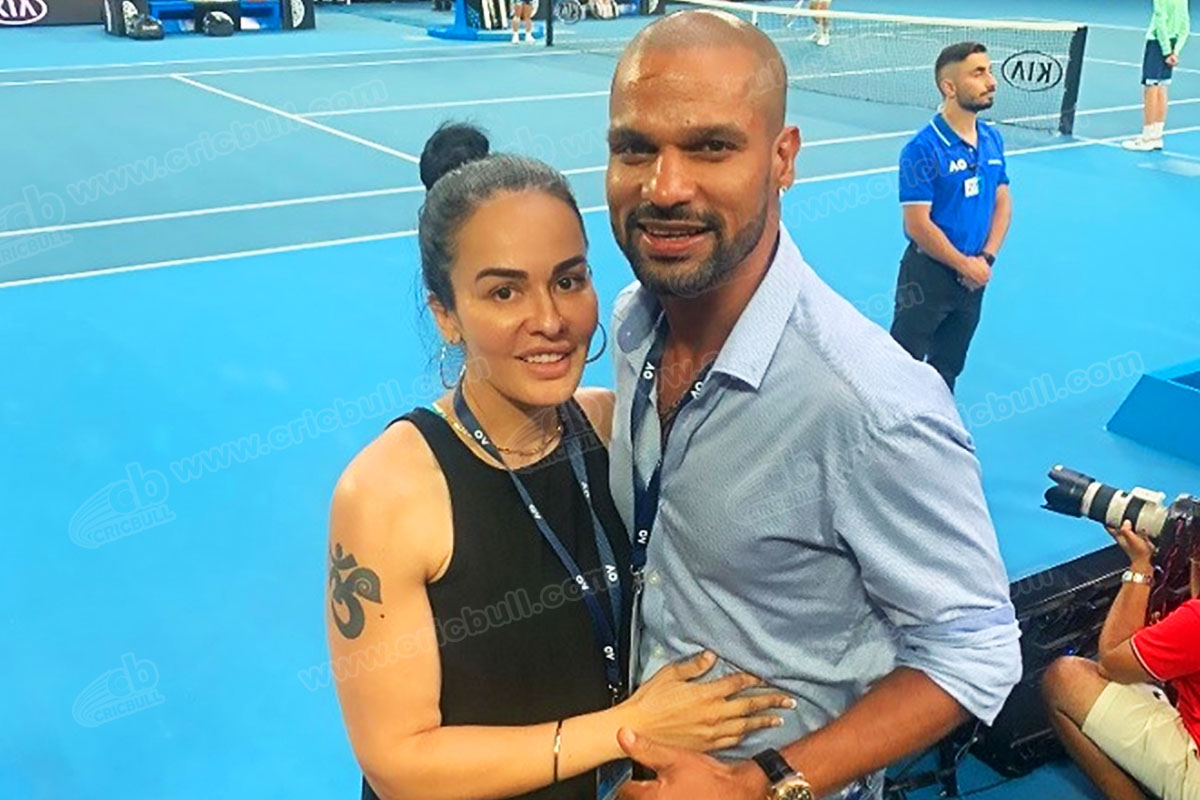 Ayesha was first married to an Australian businessman. The couple had two children, Aliyah in 2000and Rhea in 2005. But problems arose between the couple in their marital life which resulted in Ayesha Mukherjee's divorce with her Australian husband.
The age difference between Shikhar Dhawan and Ayesha Mukherjee is 10 years. Her wife is 10 years older than him. It was a difficult task for Shikhar to convince his parents for his marriage with Ayesha. Shikhar and Ayesha had gotten engaged in 2009 and married on October 30, 2012 in a traditional Sikh wedding.
Shikhar Dhawan Children
Shikhar Dhawan and Ayesha Mukherjee have three kids, Aliyah Dhwan, Rhea Dhawan and Zoravar Dhawan.
Aliyah (Stepdaughter) – born in 2000
Rhea (Stepdaughter) – born in 2005
Zoravar Dhawan