The BCCI has finally announced the India's T20 World Cup 2021 squad. The selectors have named an 18-member squad for the upcoming tournament. There are some surprise inclusions as well as some surprise exclusions. The biggest names to miss out from the squad were of Shikhar Dhawan and Yuzvendra Chahal. Both players were a regular starter in Indian team for a long time. But due to fierce competition, both veterans failed to get a place in the squad. Their exclusions have been a subject of debate ever since the squad was announced. Apart from these two regular names of Indian team, Kuldeep Yadav was also not selected in India's T20 World Cup squad. With both Chahal and Kuldeep not getting picked this could well be the end of the "KULCHA" partnership that won India quite a few games between 2017-2019. Although, it was not surprising to see Kuldeep Yadav's exclusion but his fans might want to know the reasons behind his omission. In this article, we will tell you why Kuldeep Yadav is not selected in India's T20 World Cup 2021 Squad.
Read also: Why Yuzvendra Chahal is not selected in India's T20 World Cup 2021 Squad?
India T20 World Cup 2021 Squad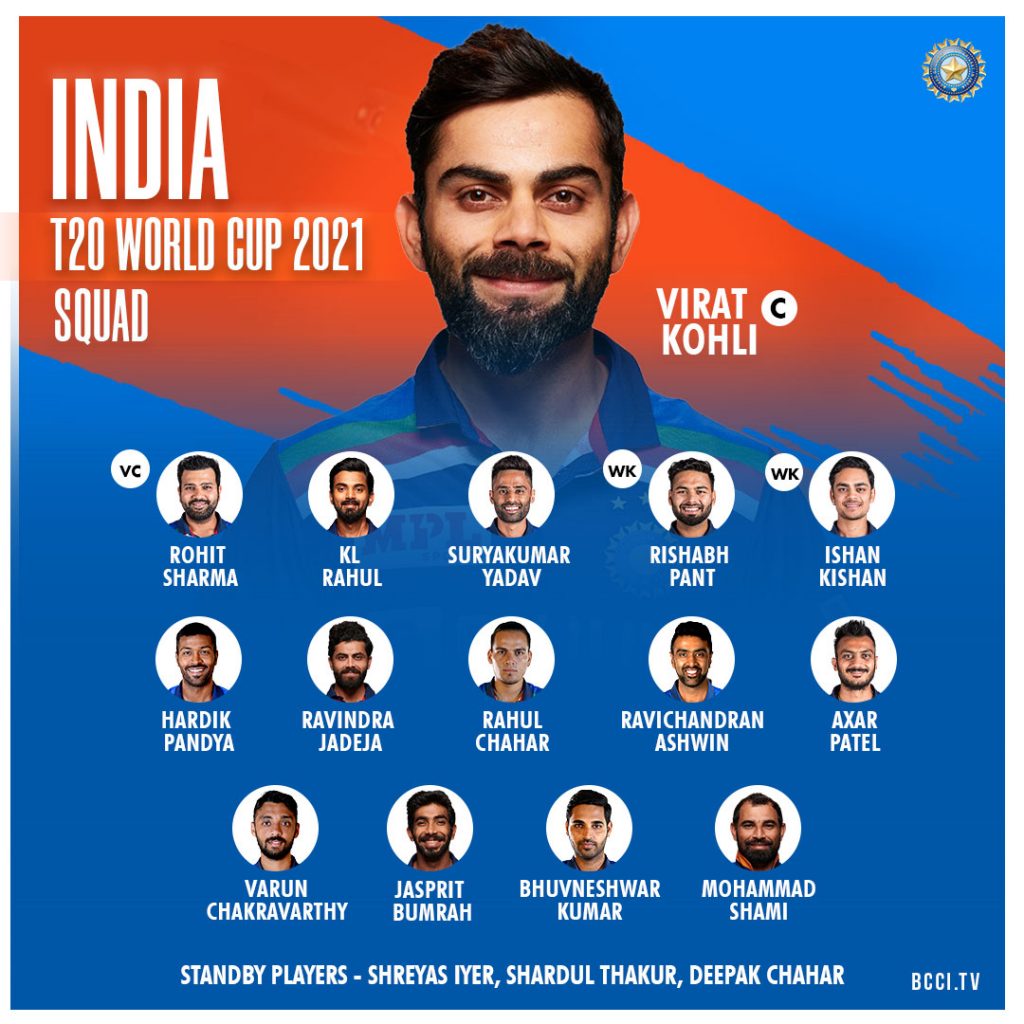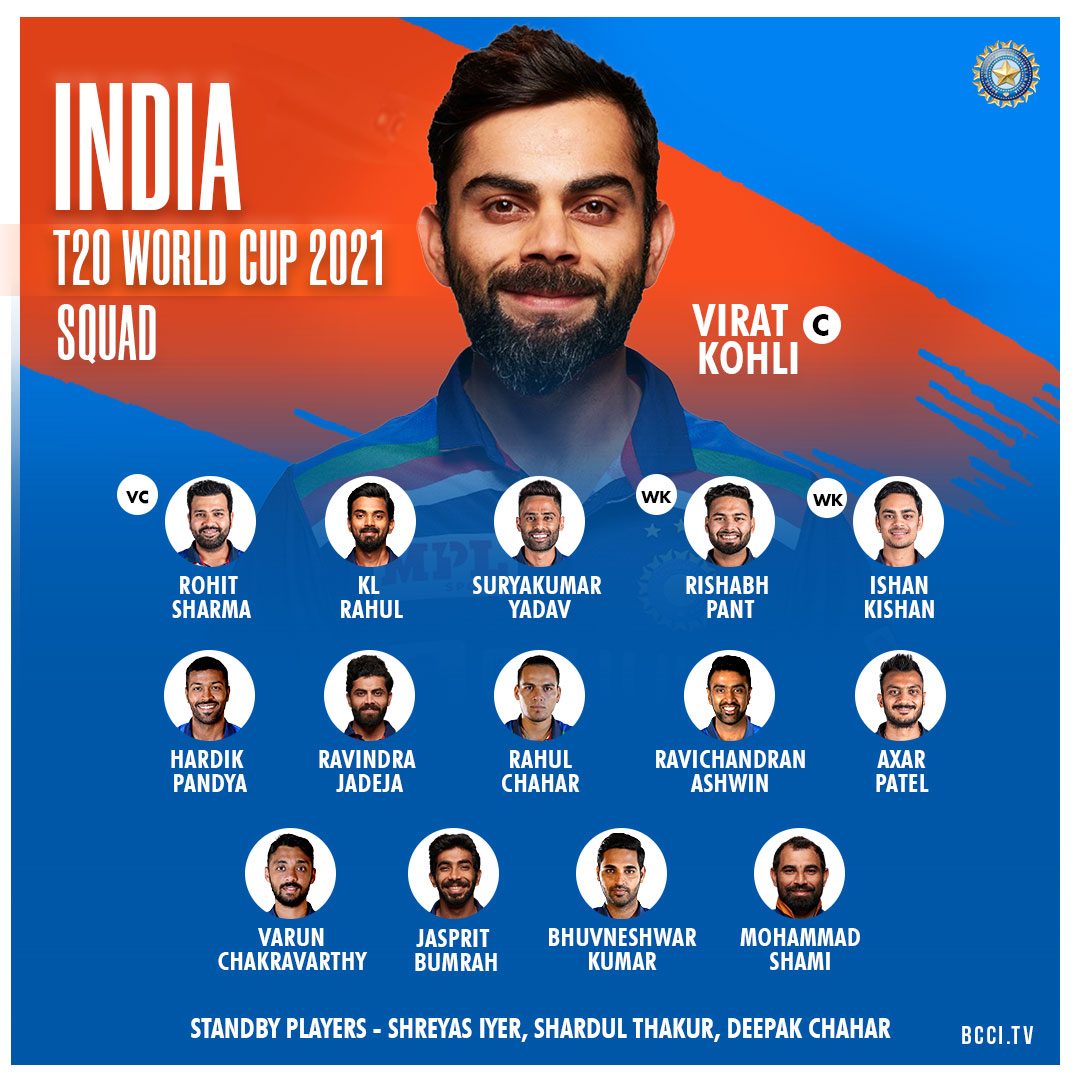 Virat Kohli (Captain), Rohit Sharma (Vice-Captain), KL Rahul, Suryakumar Yadav, Rishabh Pant (wk), Ishan Kishan (wk), Hardik Pandya, Ravindra Jadeja, Rahul Chahar, Ravichandran Ashwin, Axar Patel, Varun Chakravarthy, Jasprit Bumrah, Bhuvneshwar Kumar, Mohammad Shami
Standby players – Shreyas Iyer, Shardul Thakur, Deepak Chahar.
Why Kuldeep Yadav is not selected in India's T20 World Cup 2021 Squad?
The main reasons behind Kuldeep Yadav's exclusion from India's T20 World Cup 2021 squad are : Firstly the downfall of Kuldeep in 2019 and secondly less opportunities given to him.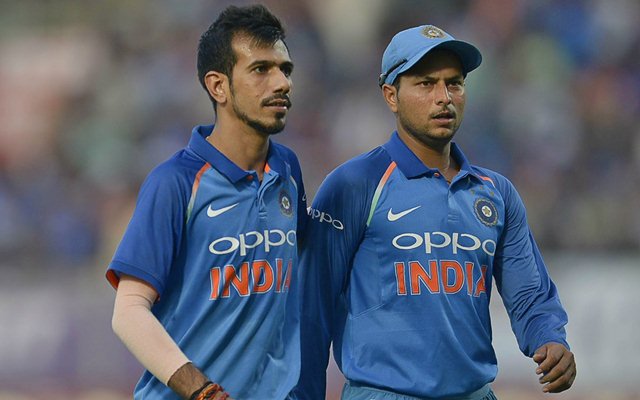 Kuldeep Yadav did not play a single game for Kolkata Knight Riders in the first half of the season. Along with Chahal, Kuldeep has been a trusted ally for Virat Kohli in the white-ball format since the last few years. But just like Chahal, his form and confidence has also went really down in recent times. Despite being with the side in the last two to three years, Kuldeep has not played consistent cricket. He plays for Kolkata Knight Riders in IPL and was a crucial part for the team till 2019. After that his franchise KKR has also not given him many games to prove his worth. The chinaman was once a crucial part of both India and KKR's squad has now been sided over his poor form in the last couple of years, both in international cricket and in the IPL.
Kuldeep Yadav downfall started from the 2019 World Cup.  Since then, he had slowly faded away from India's eleven and KKR's eleven. In 2021, he lost his place in his IPL side, with Kolkata Knight Riders dropping him halfway through the season. He played just five games in 2020 and none in 2021. The average in the IPL, which was 24.5 pre-2019, soared to 75.6 since 2019 in the two seasons he got to play. Varun Chakravarthy did an amazing work for KKR which resulted in less chances for Kuldeep. In the end, he has been left out of the T20 World Cup squad.
Read also :