See six key players for Argentina in the upcoming FIFA World Cup 2022. Argentina squad for World Cup 2022 is filled with many young and talented players like Giovani Lo Celso, Lionel Messi, Lautaro Martinez, Juan Foyth and Nicolas Tagliafico. They have a huge role to play if Argentina wants to win the World Cup trophy this time.
Lionel Messi will lead the Argentina squad for FIFA World Cup 2022 in Qatar. They are one of the favorites to win the tournament this time. Argentina is a team comprising of star players but for the past years they have not been able to win the most coveted trophy. Although their performances are good and they reach the finals many a time. The team is quite confident because they won the Copa America last year and also defeated the Euro Champions Italy in Finalissima played this year.
The Argentina squad for World Cup 2022 is going to be packed with young talents as well  as experienced and versatile players.  Argentina Squad is filled with excellent players in their ranks but have been unable to find a fluid combination of stars that can take the team to the pinnacle of the sport. The likes of Giovani Lo Celso, Lionel Messi, Lautaro Martinez, Juan Foyth and Nicolas Tagliafico have the potential to win FIFA World Cup 2022.
If Argentina wants to win the FIFA World Cup 2022, they the following six players will be key performers for them. The success of the team will largely depend on these five players.
Lionel Messi
He would be the first name on the list of Argentina squad for World Cup 2022. There should not be too much discussion over who leads this list of Argentina's best. Lionel Messi remains the best player in the world and an inspiration for any team blessed with his presence. Although he is one of the most successful player at club level, Messi desperately needs a World Cup trophy under his belt, as the modern-day great's resume would be incomplete without it. He has achieved milestones that are unlikely to ever be surpassed at Barcelona but his international career has been one of heartbreaking near-misses. Lionel Messi has played in a World Cup final and four Copa America finals with Argentina but has been able to win only one time and that too came last year.
Giovani Lo Celso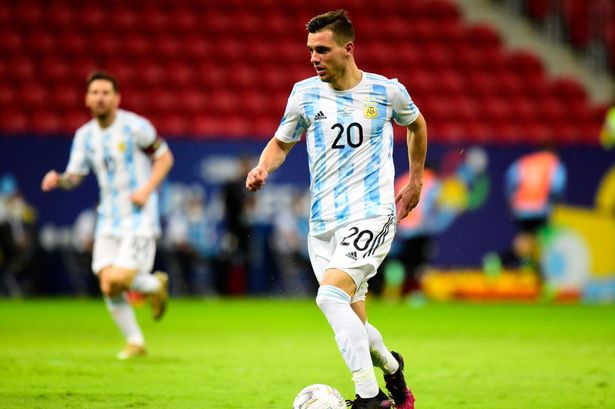 He is a player who has made his place in the Argentina squad in the last few years and he is going to make it in the Argentina squad for FIFA World Cup 2022. European football has made Lo Celso a versatile, complete and decisive player. He is now much more able to defend against counterattacks and shadow the opponents' best players. Not only that, his first touch – and pass – is excellent and he sometimes pops up in the opposition penalty area. From midfield he may be the perfect partner Messi has wanted in the national team for so long. Lo Celso is blessed with great dribbling abilities but does not shy away from the dirty work either. He is also great at attempting shots from distance. Lo Celso should be the mainstay in the midfield, alongside Leandro Paredes. Although Lo Celso has been rather poor in recent months for Spurs, but he is likely to start in the midfield.
Juan Foyth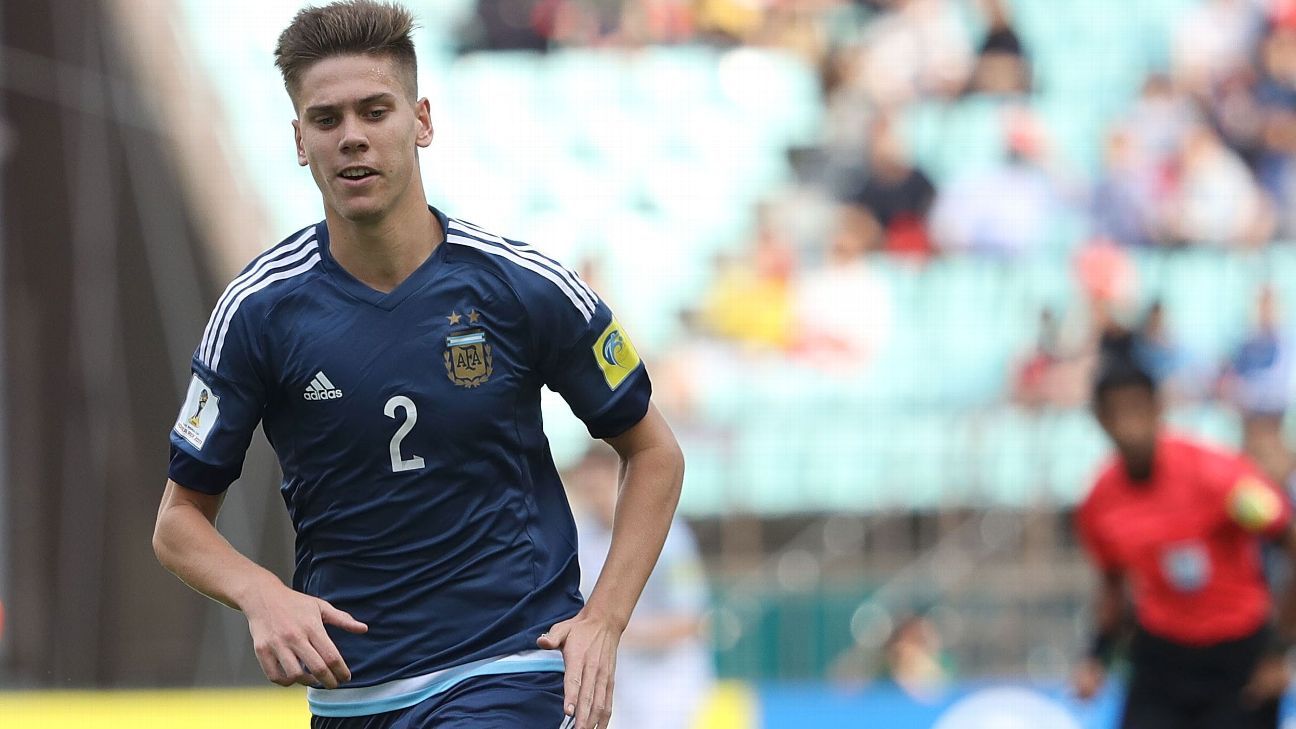 Juan Foyth is one of the young talents in the Argentina squad. He has become almost an entirely new player during his loan spell with Villarreal. In his early days under Unai Emery, Foyth played as a holding midfielder, but since then, Foyth has become a right-back, and largely becoming Emery's first choice. He has spent much of this season playing at either right-back, centre-back or in a defensive midfield role for Emery's side. Foyth has just won the UEFA Europa League with Villarreal by defeating Manchester United on penalties in the final. Although he was injured in the starting minutes of the match, he did not hesitate to come back and played the whole match with full spirit. He will be a key player in Argentina World Cup Squad.
Lautaro Martinez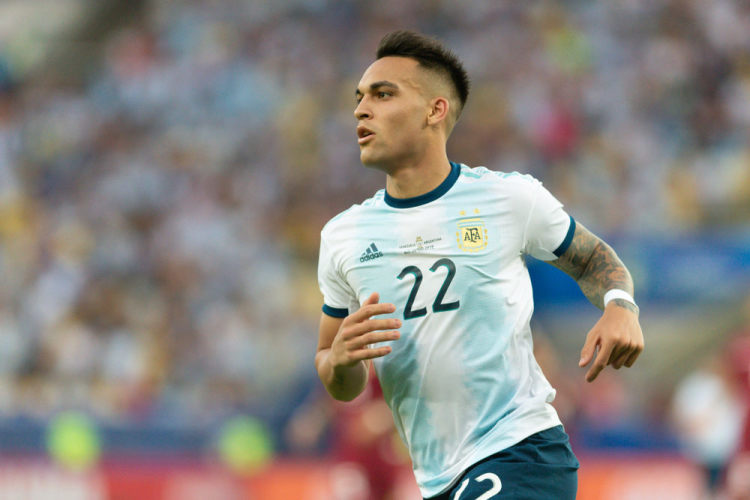 Alongside Juan Foyth, Lautaro Martinez is just another young talent in Argentina squad at Qatar. Martinez has been one of the breakout players of the season in Serie A, partnering with summer arrival Romelu Lukaku to form one of the league's best tandems. He is a complete forward and has lately turned it up on the European stage. Lautaro Martinez is a striker capable of helping the team in the buildup due to his respectable eye for a pass and is capable of providing assists to his teammates. With Lionel Messi behind him, he can score a lot of goals. Messi usually plays in the attacking midfield for Argentina, so this time the responsibility of leading the attack of the team will be on Lautaro's shoulders.
Nicolas Tagliafico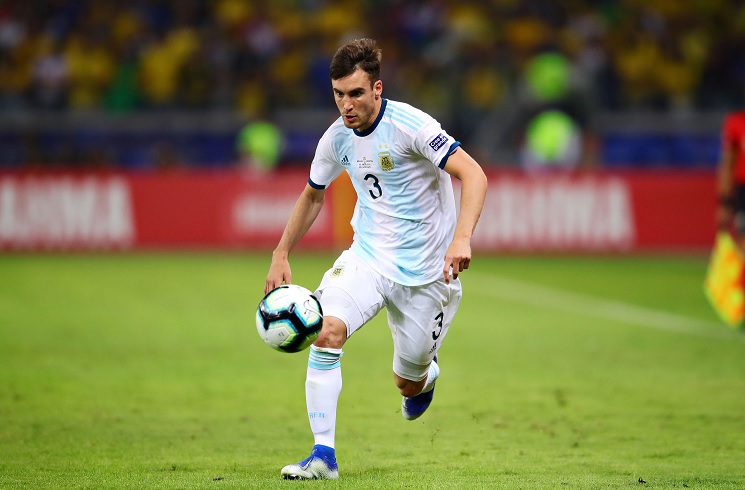 Ajax have one of the best youth academies in world football. In the past few years, they have produced and sold the likes of Donny van de Beek, Matthijs de Ligt, and Frenkie de Jong. Tagliafico has been one of them. Tagliafico has been a stellar performer for Ajax in the past few years and was instrumental in their league and cup double this season. The performances of Nicolas Tagliafico in recent times have earned him high praise, which has led to many comparing his ability to other top left-backs in the game at the moment. There is no denying that the Argentine has immense talent. Although, his place in the Argentina starting lineup has not yet been confirmed due to the presence of experienced Marcus Acuna. But it is predictable that he will made it to the Argentina squad for World Cup 2022. He could be the missing part which could lead Argentina to the ultimate glory.
Lisandro Martinez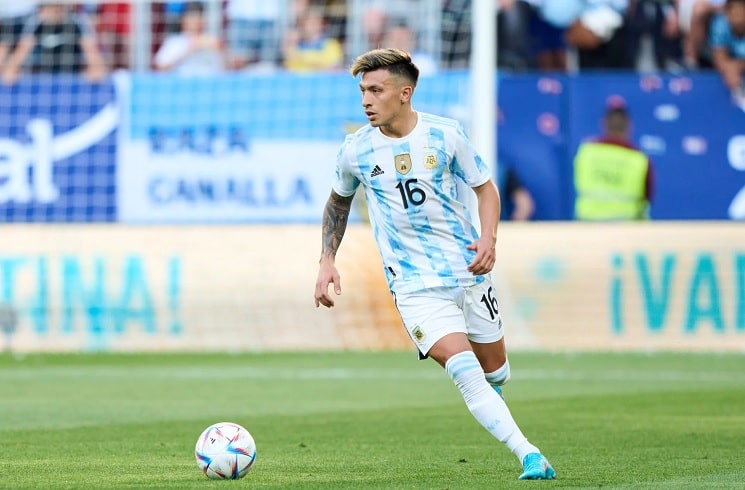 Here comes the trump card of Argentina. The squad of Argentina has always been filled with world class forwards. But they have lack of match winners in the back. Lisandro is the perfect man in the defence of Argentina. Martinez's arrival at United was focused entirely around his height and . He is the shortest centre-back in the Premier League. However, he shut his critics just after playing a few matches. He is quite an expert in anticipating the flight of the ball. Martinez regularly disrupts and hassles his opponent. Even after his short height, he continued to win duels in the Premier League. However, he might have to wait for sometime to get a regular place in the playing 11 of Argentina.