Lionel Messi has established himself as one of the greatest footballers of all time. Popularly known as GOAT, he plays for Spanish Club Barcelona and represents the national side of Argentina. He is not only good to others but also humble, which shows why people love him. He is not very expressive and leads a simple life unlike many footballers at present. He doesn't go to many parties and have a small circle of friends. Truly speaking, Antonella Roccuzzo is the best friend of Messi who is also his wife. The couple knows each other since their childhood. Every person needs a close friend and the same is with Messi. Have you ever wondered Who is Lionel Messi's best friend?
 

 

 

View this post on Instagram

 

 
Well the answer is Luis Suarez. Messi leads a simple social life and he doesn't have too many close people. Only a limited number of persons are close to Messi in his personal life. Lionel Messi best friend is none other than his former Barcelona teammate Luis Suarez. They both became friends when Luis Suarez was signed by Barcelona. They both were part of legendary trio MSN. Although, they are not together now on the pitch, after Luis Suarez was sold by Barcelona to Atletico Madrid. However, Messi regularly finds time to meet his friend Luis Suarez and spends precious time with him off the field.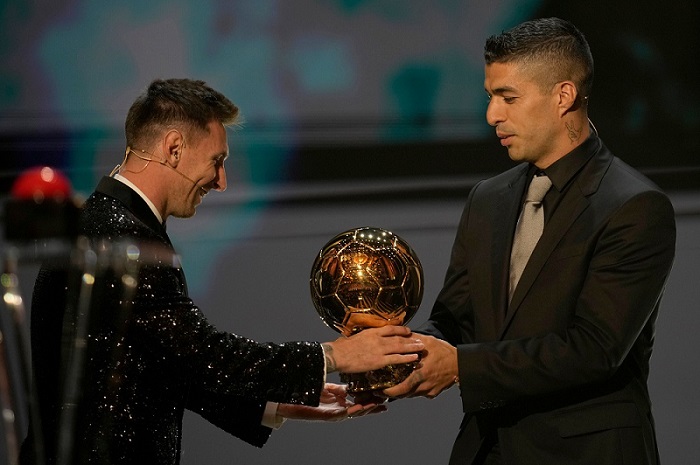 Lionel Messi won his seventh Ballon d'Or after being named as the best player in 2021 by France Football. Messi was presented the award by his close friend Luis Suarez.
Luis Suarez
Luis Suarez and Lionel Messi have played a lot of games together and the chemistry between them was just on another level. The trio of Messi, Suarez and Neymar is considered to be the most loving combination at Barcelona. Messi and Suarez often goes to vacation together with their wives Antonella Roccuzzo and Sofia Balbi respectively.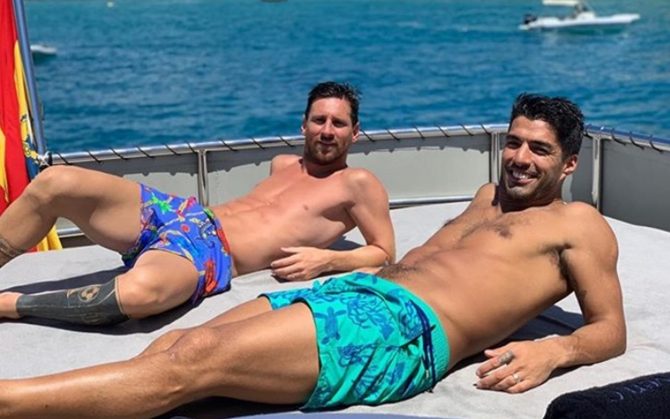 Those who are fans of Messi and Barcelona are definitely aware of the bond shared between Luis Suarez and Lionel Messi.  They were also neighbors in the Barcelona neighborhood of Castelldefels and even their children went to the same school. But the story of the two footballers had a plot twist too. Barcelona decided to sell Messi best friend Suarez to their rivals Atletico Madrid. Messi was very frustrated by this move of the club and he even took the matter in his own hands to criticise his own club on social media. The two players met very preciously in the field when Barca and Atletico faced each other in La Liga. The two players often go on holidays with each other.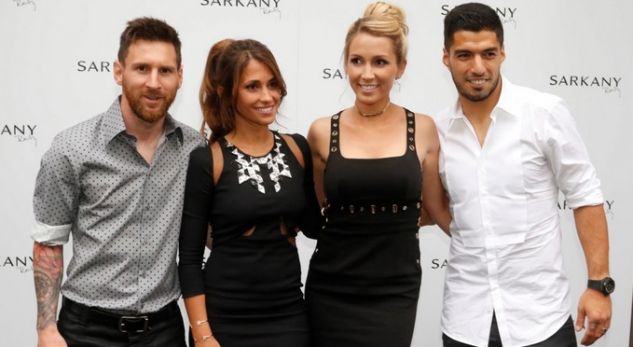 Lionel Messi Best Friends in Football
Neymar Jr.
It is no secret that Brazilian superstar Neymar Jr. and Argentinian superstar Lionel Messi are very close friends. Their bond can be embraced from the fact that Neymar convinced Messi to join PSG. The duo reunited at Paris Saint Germain after Leo left Barcelona in 2021. The two footballers spent four years playing alongside each other at Barcelona. The duo formed one of the most fearsome attacking tridents in history along with Luis Suarez. Their strong bond continued even after Neymar decided to leave Barcelona for a world-record £198million transfer to Paris Saint-Germain in 2017. Neymar is the major reason behind the move of Messi to Paris Saint Germain. It is said that Neymar convinced Messi to come in France. Now they have come together at PSG.
Sergio Aguero
Lionel Messi and Sergio Aguero won the Olympic gold medal together in 2008. One of Lionel Messi best friend is his Argentinian teammate Aguero. In a book about the life of Aguero, there has been a mention of Messi where he said that Messi said that Aguero was like a brother to him. The two players are together since the early days in the camp of Argentina. Barcelona decided to sign Sergio Aguero from Manchester City. The City striker joined Camp Nou as a replacement for Luis Suarez. It was rumored that Barcelona management has signed him so that Messi will be happy and stay at Barca. However, their move didn't go well as Messi left Barca and joined PSG. The two friends were not able to share the pitch in a Barcelona shirt. After sometime, even Agureo left Barcelona because he was compelled to retire from football due to a heart disease.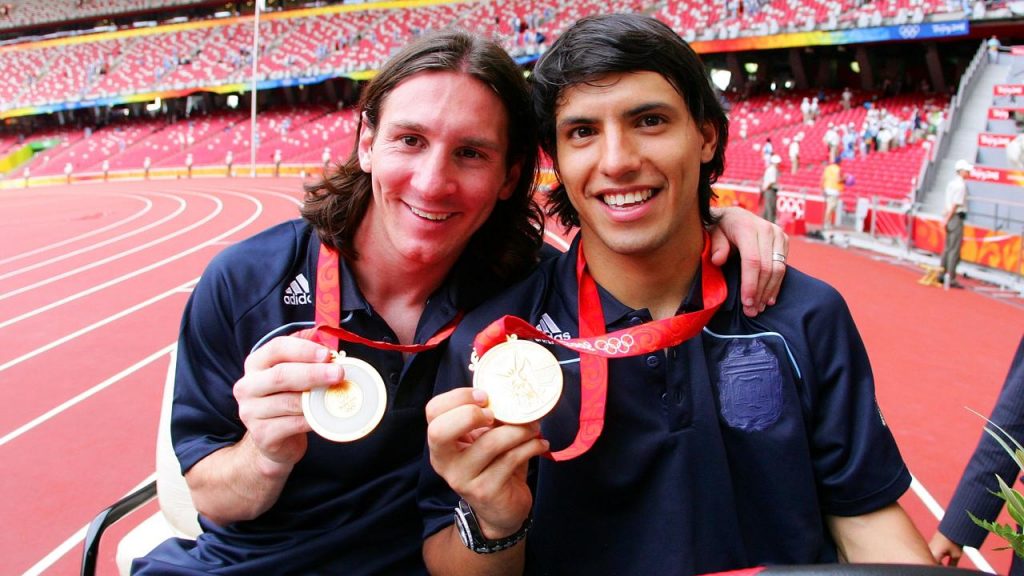 Cesc Fabregas
Fabregas and Messi played together at Barcelona for a long time and won many trophies together. Fabregas was a crucial player in the Tiki Taka era of Barcelona and also has a place in the list of Messi best friends. The two Barca players shared many wonderful years before Fabregas moved to Premier League. They were also together in the famous La Masia academy.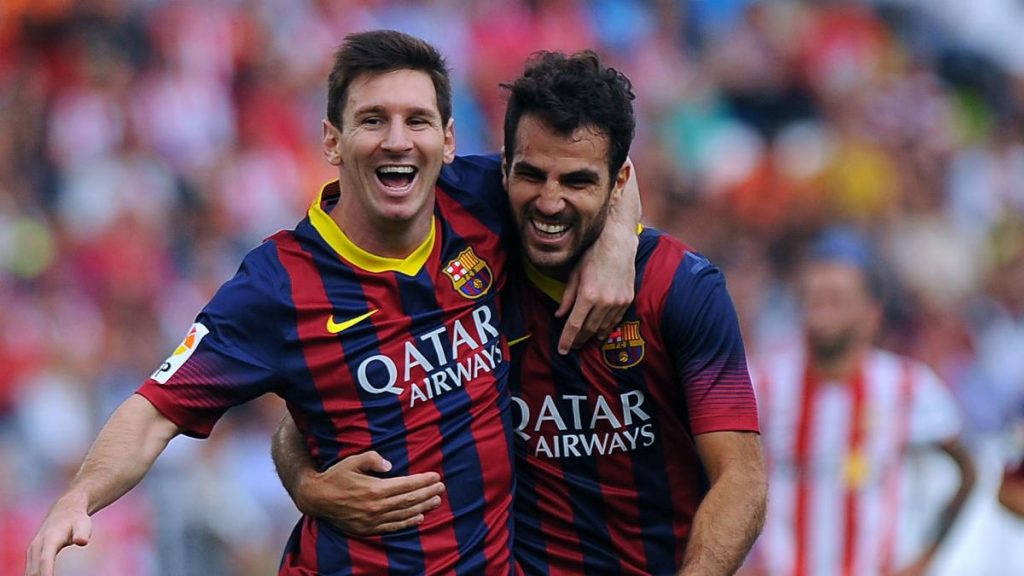 Dani Alves
Dani Alves is just another player who is close to Messi. He has also played with Messi for a good majority of his career during their time together at Barcelona. Messi himself has admitted that he shares a special bond with Alves. Alves spent years as Messi's provider-in-chief at Barca and won three Champions League titles alongside him. The duo had spent eight years together at the Camp Nou and won 23 trophies between 2008 and 2016. Once Messi even said that his best friend in the dressing room is Dani Alves.  Alves currently plays in Brazil.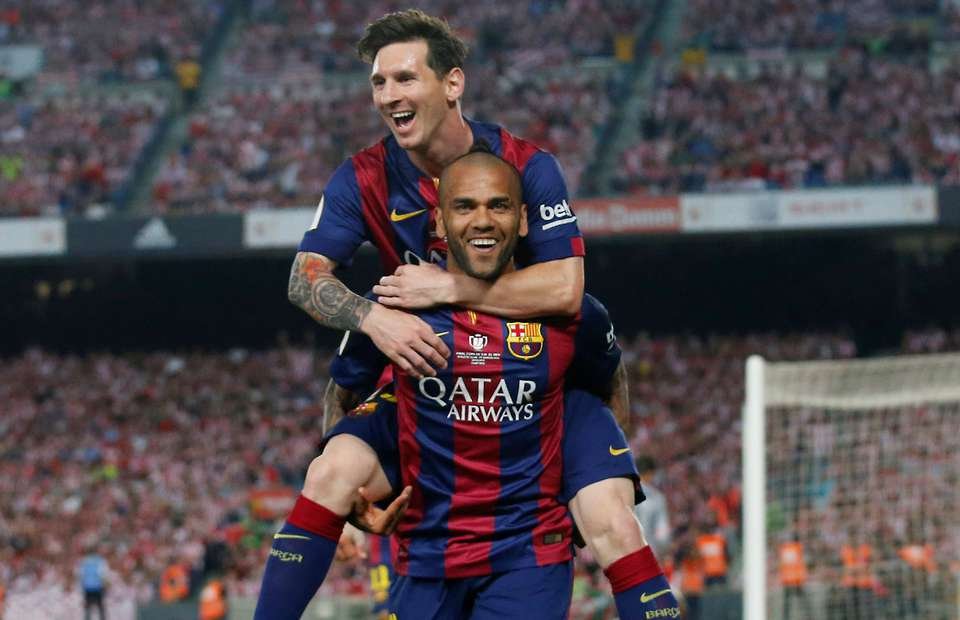 Javier Mascherano
Defender Javier Mascherano is another players who is very close to Messi. Messi and Mascherano played together in Argentina National Team and FC Barcelona for more than ten years. They are united by a strong bond of friendship between them. They played together for the first time during an international friendly in Switzerland in 2005. After that, both Messi and Mascherano played a crucial role in the success journey of FC Barcelona and the Argentina national team.