Lionel Messi has established himself as one of the greatest footballers of all time. Popularly known as GOAT, he plays for Spanish Club Barcelona and represents the national side of Argentina. He is not only good to others but also humble, which shows why people love him. He is not very expressive and leads a simple life unlike many footballers at present. He doesn't go to many parties and have a small circle of friends. Truly speaking, Antonella Roccuzzo is the best friend of Messi who is also his wife. The couple knows each other since their childhood. Every person needs a close friend and the same is with Messi. Have you ever wondered Who is Lionel Messi's best friend?
Who is Lionel Messi's best friend?
Well the answer is Luis Suarez. Lionel Messi best friend is none other than his former Barcelona teammate Luis Suarez. They both became friends when Luis Suarez was signed by Barcelona. They both were part of legendary trio MSN. Although, they are not together now on the pitch, after Luis Suarez was sold by Barcelona to Atletico Madrid. However, Messi regularly finds time to meet his friend Luis Suarez and spends precious time with him off the field.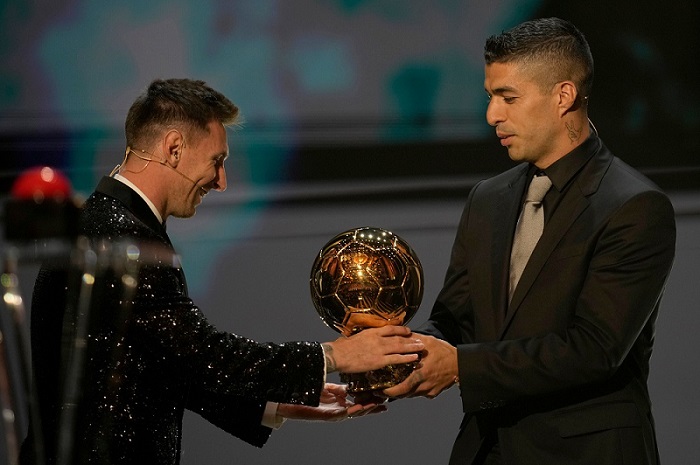 Lionel Messi won his seventh Ballon d'Or after being named as the best player in 2021 by France Football. Messi was presented the award by his close friend Luis Suarez.
Messi's best friend – Luis Suarez
Luis Suarez and Lionel Messi have played a lot of games together and the chemistry between them was just on another level. The trio of Messi, Suarez and Neymar is considered to be the most loving combination at Barcelona. Messi and Suarez often goes to vacation together with their wives Antonella Roccuzzo and Sofia Balbi respectively.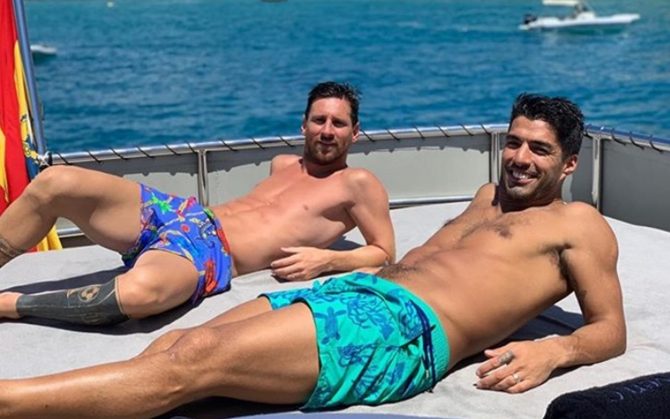 Those who are fans of Messi and Barcelona are definitely aware of the bond shared between Luis Suarez and Lionel Messi.  They were also neighbors in the Barcelona neighborhood of Castelldefels and even their children went to the same school. But the story of the two footballers had a plot twist too. Barcelona decided to sell Messi best friend Suarez to their rivals Atletico Madrid. Messi was very frustrated by this move of the club and he even took the matter in his own hands to criticise his own club on social media. The two players met very preciously in the field when Barca and Atletico faced each other in La Liga. The two players often go on holidays with each other.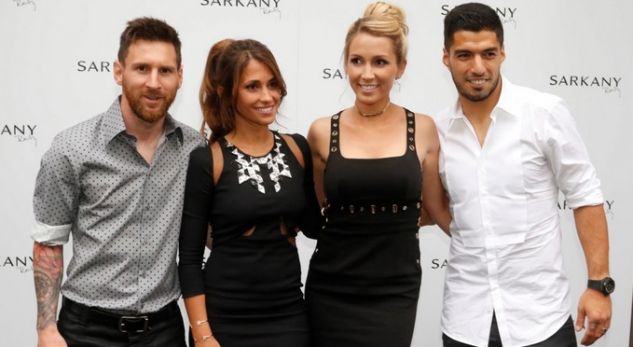 Messi and Suarez Friendship: A Bond Beyond Football
The friendship between Lionel Messi and Luis Suarez is a remarkable example of camaraderie and mutual admiration that goes beyond the football pitch. Their connection began when Suarez joined FC Barcelona in 2014, and since then, they have formed an inseparable bond that transcends the game they both love.
On the field, Messi and Suarez showcased an extraordinary partnership, with their telepathic understanding and impeccable teamwork leading Barcelona to numerous victories. Their chemistry was evident in their shared celebrations, assists, and goals, making them one of the most feared attacking duos in football history. They brought out the best in each other and constantly pushed each other to new heights.
Off the field, Messi and Suarez's friendship blossomed. They often spent time together with their families, sharing holidays, celebrations, and memorable moments. Their children formed close bonds, and their wives also developed a strong friendship. This connection extended beyond the club, as they supported each other during international matches and events.
During Suarez's challenging moments, such as his departure from Barcelona in 2020, Messi stood by his side as a pillar of support. The Uruguayan striker has spoken openly about the invaluable guidance and encouragement he received from Messi during difficult times. Their bond proved that friendship goes beyond professional success and is built on trust, loyalty, and understanding.
Even after Suarez's departure from Barcelona, their friendship remained intact. They continued to communicate regularly, and Messi publicly expressed his sadness about Suarez's departure, emphasizing the impact he had on both a personal and professional level. The two still cherish their friendship, despite being on different teams, which demonstrates the depth of their connection.
Messi and Suarez's friendship is not just about shared success or common interests; it is about genuine care and respect for one another. They have celebrated each other's achievements, comforted each other during setbacks, and provided unwavering support in both good times and bad. Their bond is a testament to the power of friendship in a competitive and demanding world.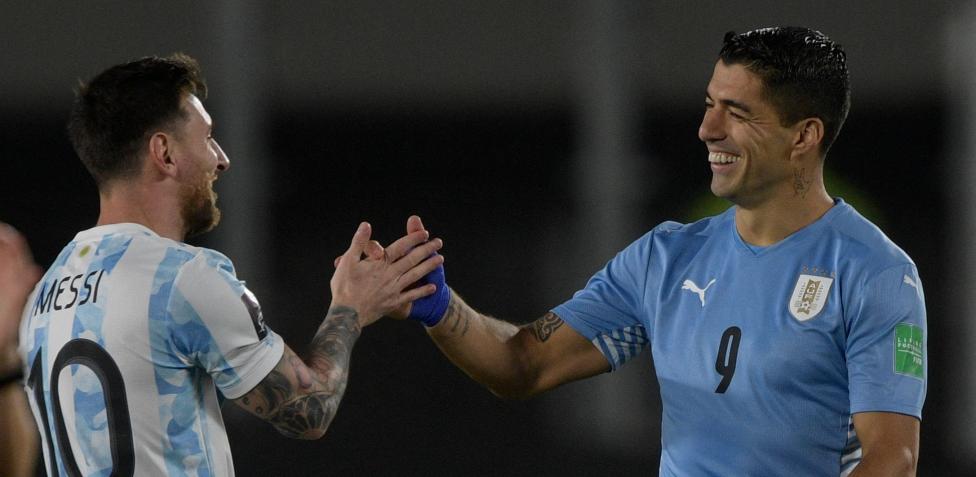 Beyond their footballing abilities, Messi and Suarez have shown the world the importance of companionship, camaraderie, and empathy. Their friendship serves as an inspiration to fans and aspiring athletes, reminding them that true greatness is not just measured by individual accomplishments, but also by the meaningful connections we forge along the way.
As Messi and Suarez continue their respective journeys, their friendship remains a constant source of strength and motivation. Regardless of where their paths may lead them, their bond will endure, serving as a reminder that true friendship is timeless and transcends the boundaries of the beautiful game.
Lionel Messi's Top 5 Friends in Football
Neymar Jr.
It is no secret that Brazilian superstar Neymar Jr. and Argentinian superstar Lionel Messi are very close friends. Their bond can be embraced from the fact that Neymar convinced Messi to join PSG. The duo reunited at Paris Saint Germain after Leo left Barcelona in 2021. The two footballers spent four years playing alongside each other at Barcelona. The duo formed one of the most fearsome attacking tridents in history along with Luis Suarez. Their strong bond continued even after Neymar decided to leave Barcelona for a world-record £198million transfer to Paris Saint-Germain in 2017. Neymar is the major reason behind the move of Messi to Paris Saint Germain. It is said that Neymar convinced Messi to come in France. Now they have come together at PSG.
Sergio Aguero
Lionel Messi and Sergio Aguero won the Olympic gold medal together in 2008. One of Lionel Messi best friend is his Argentinian teammate Aguero. In a book about the life of Aguero, there has been a mention of Messi where he said that Messi said that Aguero was like a brother to him. The two players are together since the early days in the camp of Argentina. Barcelona decided to sign Sergio Aguero from Manchester City. The City striker joined Camp Nou as a replacement for Luis Suarez. It was rumored that Barcelona management has signed him so that Messi will be happy and stay at Barca. However, their move didn't go well as Messi left Barca and joined PSG. The two friends were not able to share the pitch in a Barcelona shirt. After sometime, even Agureo left Barcelona because he was compelled to retire from football due to a heart disease.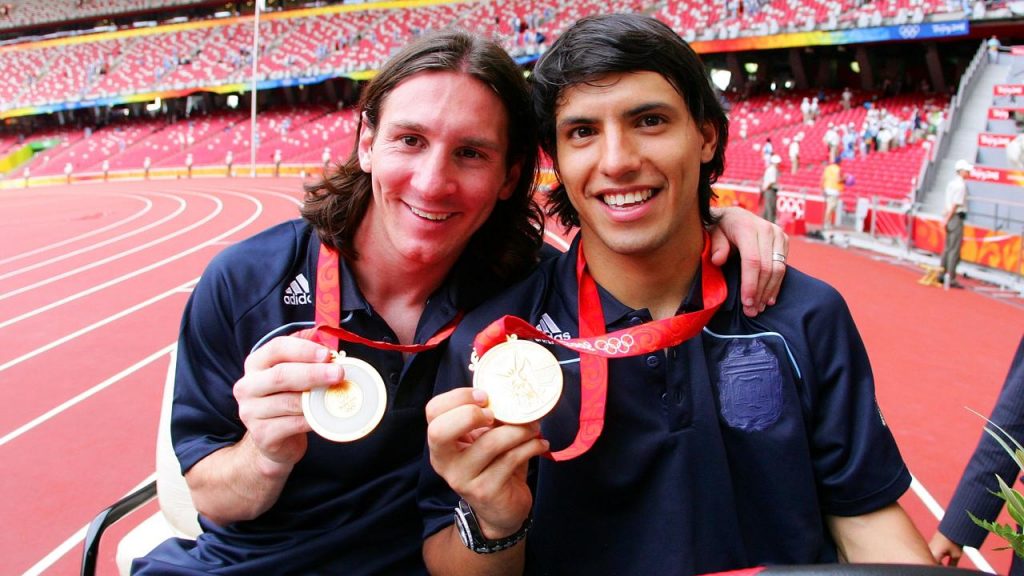 Cesc Fabregas
Fabregas and Messi played together at Barcelona for a long time and won many trophies together. Fabregas was a crucial player in the Tiki Taka era of Barcelona and also has a place in the list of Messi best friends. The two Barca players shared many wonderful years before Fabregas moved to Premier League. They were also together in the famous La Masia academy.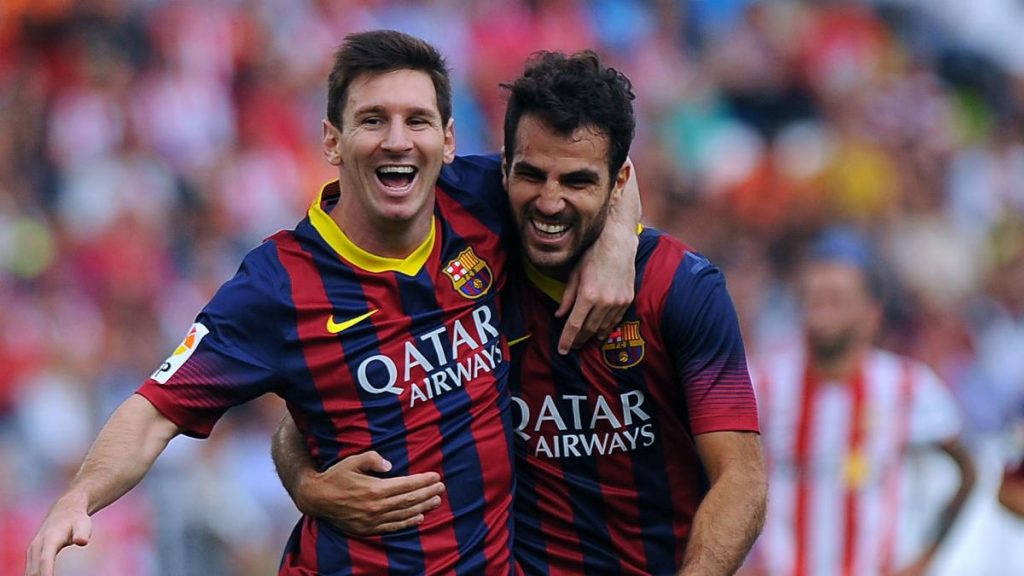 Dani Alves
Dani Alves is just another player who is close to Messi. He has also played with Messi for a good majority of his career during their time together at Barcelona. Messi himself has admitted that he shares a special bond with Alves. Alves spent years as Messi's provider-in-chief at Barca and won three Champions League titles alongside him. The duo had spent eight years together at the Camp Nou and won 23 trophies between 2008 and 2016. Once Messi even said that his best friend in the dressing room is Dani Alves.  Alves currently plays in Brazil.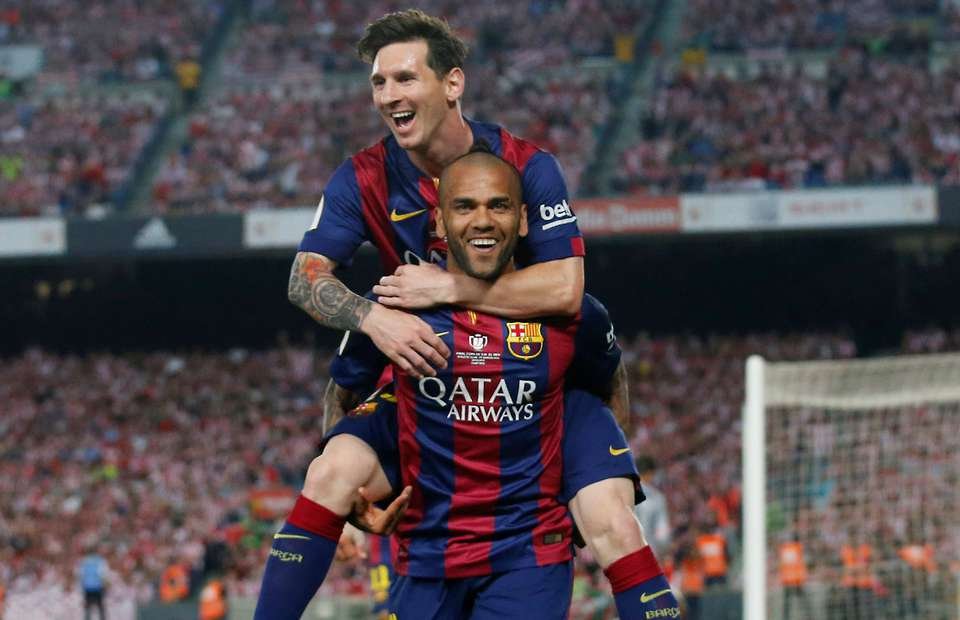 Javier Mascherano
Defender Javier Mascherano is another players who is very close to Messi. Messi and Mascherano played together in Argentina National Team and FC Barcelona for more than ten years. They are united by a strong bond of friendship between them. They played together for the first time during an international friendly in Switzerland in 2005. After that, both Messi and Mascherano played a crucial role in the success journey of FC Barcelona and the Argentina national team.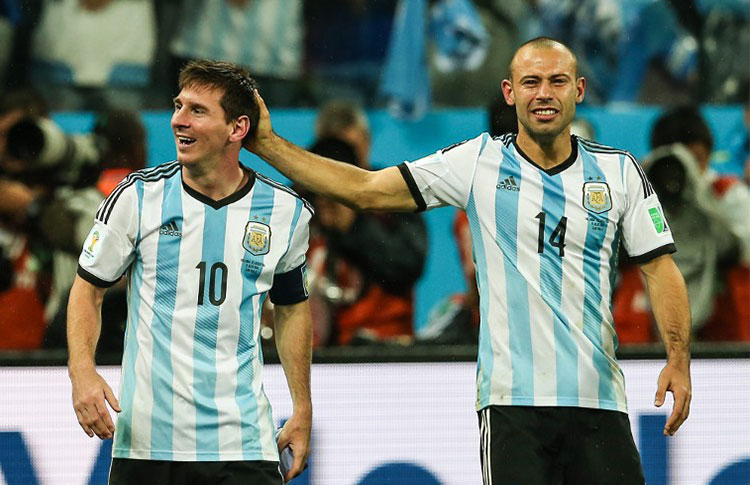 Apart from his fellow footballers, Messi also values his friendship with his childhood friends from Rosario, Argentina. They have been with him since his early days and have witnessed his journey to becoming a global football icon. These friends provide him with a sense of normalcy and grounding, reminding him of his roots and keeping him connected to his hometown.
The friendships Lionel Messi has cultivated throughout his life have played a significant role in shaping him as a person and as a player. They have provided him with a support system that extends beyond the football field and have been there for him during both triumphs and tribulations. Messi's friends not only admire his extraordinary talent but also appreciate his humility and genuine nature.
In a world where fame and success can sometimes lead to isolation, Lionel Messi's friendships serve as a reminder of the importance of genuine connections and the power of true friendship. These relationships have undoubtedly played a crucial role in shaping Messi's remarkable career and have been a constant source of strength and support for the footballing legend.