Suryakumar Yadav has become a fan favorite in a very short period. He has impressed the viewers with his performances for Mumbai Indians in IPL. Owing to his consistent performances for the franchise, he was also selected to play for the Indian cricket team. His team India debut came at the age of 30, which is too late but it came at last. Suryakumar Yadav has been the crucial part of the team's batting order for four years now. He came into the limelight in 2018 when he was promoted up the order by Mumbai Indians management. Since then, Yadav has been consistently scoring runs for Mumbai Indians and has been instrumental in their IPL trophies. Suryakumar Yadav wife and family always remained by his side in his career's ups and downs. Let's read about the love story of SKY and Devisha Shetty.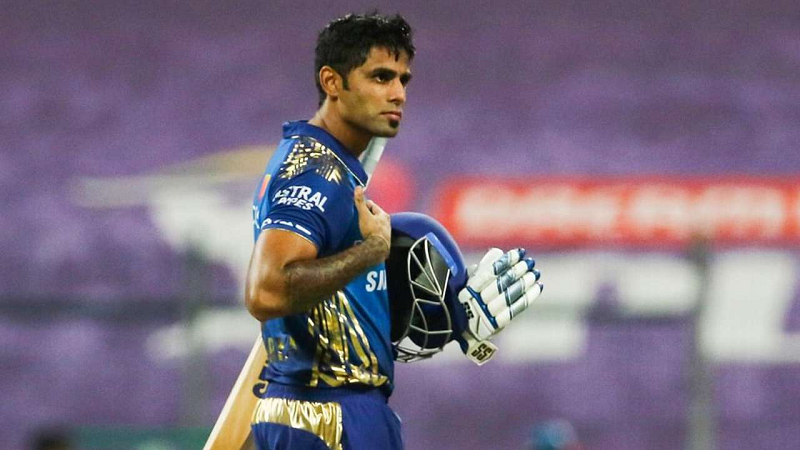 In the present time, Suryakumar Yadav has become a popular name in Indian cricket. Popularly known as SKY, he made his T20I debut earlier this year against England in the second T20 match of the series. He brilliantly took the opportunity and scored an amazing half-century on his debut. The 30-year-old batsman also clinched the man-of-the-series award for scoring 124 runs in the three-match series against Sri Lanka.
Suryakumar Yadav's fans are familiar with his cricketing career and are excited to know about cricketers' personal life. Here are a few exciting things about the Suryakumar Yadav Wife and Family.
Suryakumar Yadav Wife – Devisha Shetty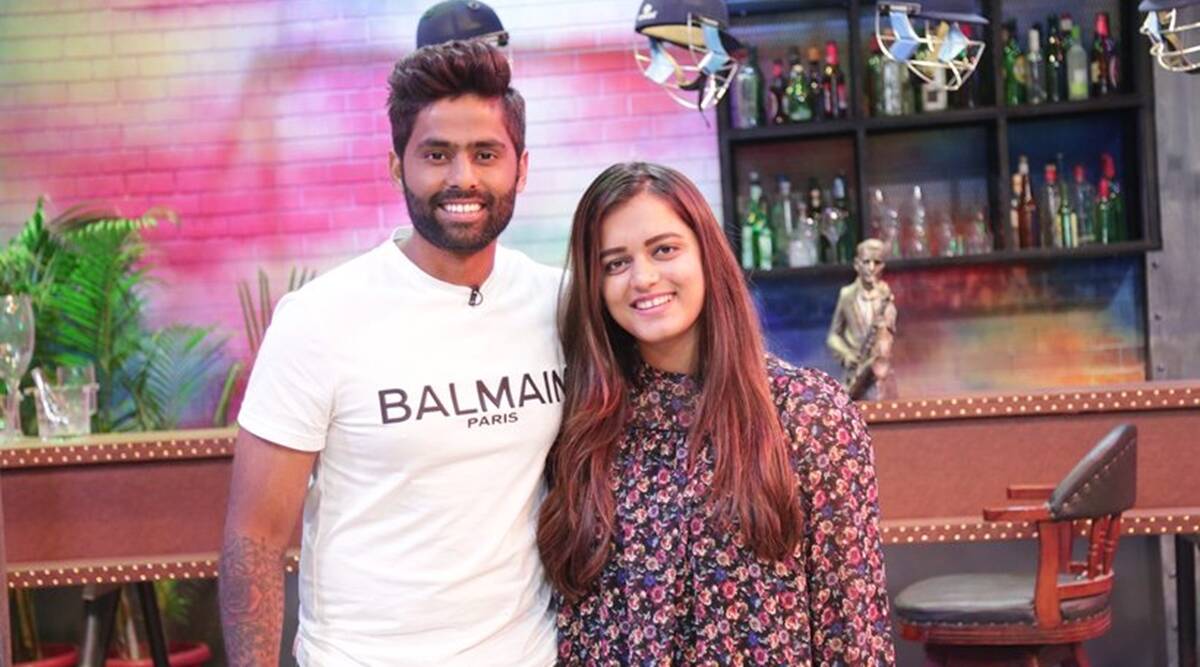 Devisha Shetty is the wife of cricketer Suryakumar Yadav. She was born in an upper-class South Indian family in Mumbai. She is a professional dance coach. Suryakumar Yadav and Devisha Shetty studied from the same R A Podar College of Commerce & Economics, Mumbai in 2012. During their time at college, Suryakumar Yadav and Devisha Shetty met each other and the chemistry between the couple started since then.
Suryakumar Yadav and Devisha Shetty got engaged on May 29, 2016, in the presence of their close family and friends. The two married each other on July 7, 2016, in a traditional South Indian wedding.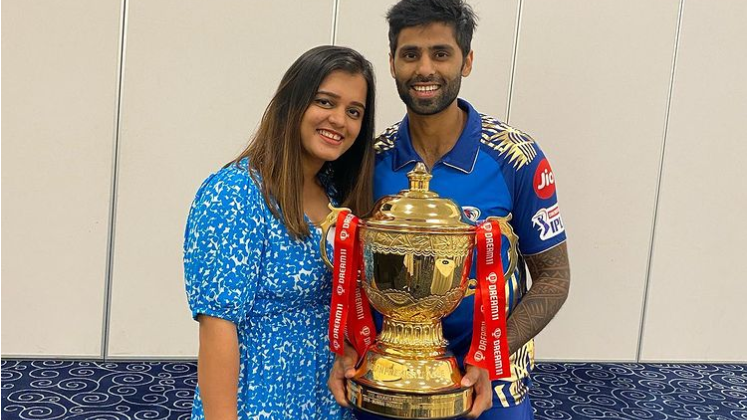 Suryakumar Yadav and his wife currently live in Mumbai along with their pets. Both SKY and Devisha are pretty active on social media and keep their fans updated about their activities. Devisha Shetty has also tattooed Suryakumar Yadav's name on her back. Devisha often comes to the stadium to cheer for his husband Surykumar Yadav and to support Mumbai Indians.
Suryakumar Yadav Family – Mother and Father
Ashok Kumar Yadav is the father of Suryakumar Yadav. His father worked as an electrical engineer in BARC.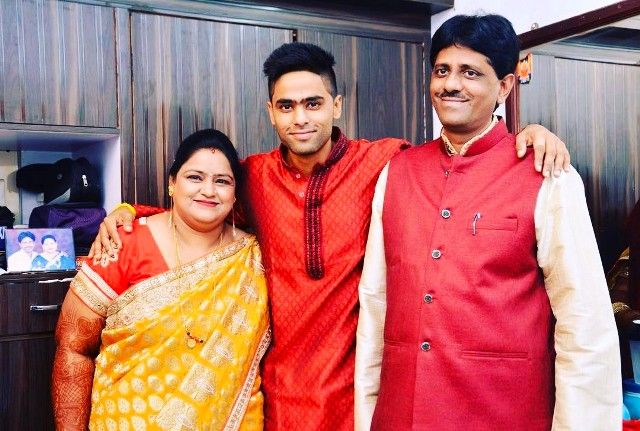 Swapna Yadav is the mother of Suryakumar Yadav. She is a housewife.