UEFA have announced the top three nominees for the 2022/23 UEFA Men's Player of the Year award. Manchester City midfielder Kevin De Bruyne, former PSG forward Lionel Messi and Manchester City attacker Erling Haaland are the top three nominees who have been shortlisted for the 2022/23 UEFA Men's Player of the Year award. The award will be given to one of the above mentioned players. The name of the winner will be revealed during the 2023/24 UEFA Champions League group stage draw ceremony, which will take place on Thursday 31 August at the Grimaldi Forum in Monaco. The UEFA Men's Player of the Year is awarded to an individual among the players in Europe, irrespective of nationality, on the basis of their performances over the whole season in all competitions – both domestically and internationally – at either club or national team level.
UEFA Men's Player of the Year nominees
Erling Haaland (Norway & Manchester City)
Haaland had stellar campaigns in his first stint at Manchester City as the team won the European treble. The forward was outstanding as he netted 52 times and setting up nine more in 53 games across competitions.
Lionel Messi (Argentina & Paris, now at Inter Miami)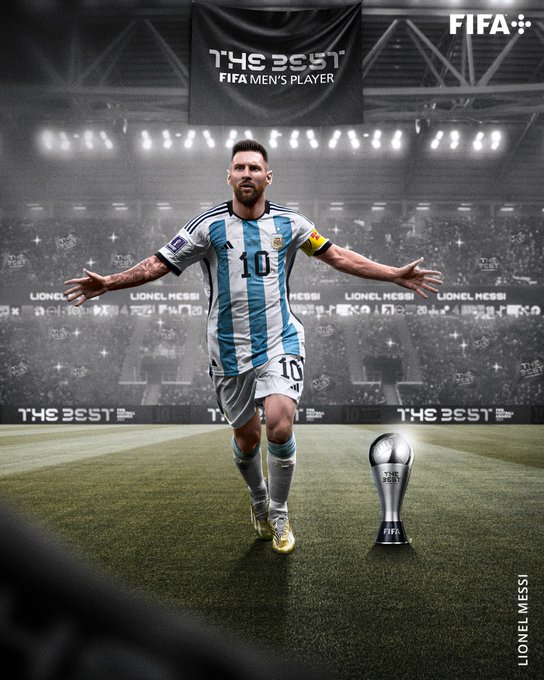 At the club level, Messi won only the Ligue 1 title with his club Paris Saint-Germain during the 2022-23 season but he was instrumental in leading Argentina to win the 2022 FIFA World Cup in Qatar. Messi scored 21 goals and provided 20 assists in 41 games across competitions last season. He also bagged seven goals and three assists in seven games as Argentina won their third World Cup.
Kevin De Bruyne (Manchester City & Belgium)
The Belgian midfielder has made to the top three for the third season in a row. It was spectacular season last term as he won the treble with Manchester City. De Bruyne, meanwhile, scored 10 goals and provided 31 assists in 49 games across competitions.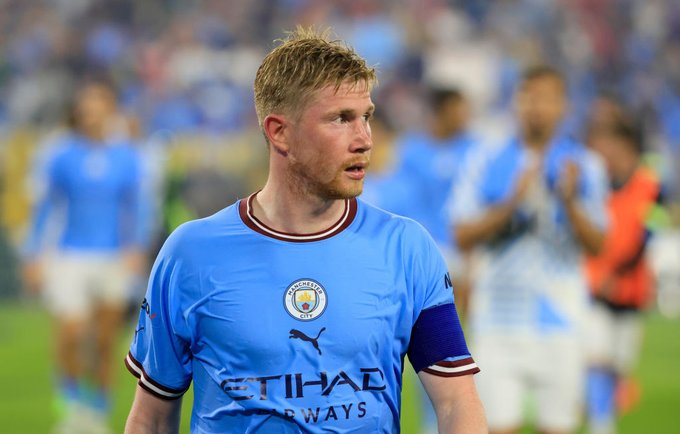 The rest of the top players
4 İlkay Gündoğan (Germany & Manchester City, now at Barcelona) – 129 points
5 Rodri (Spain & Manchester City) – 110 points
6 Kylian Mbappé (France & Paris) – 82 points
7 Luka Modrić (Croatia & Real Madrid) – 33 points
8 Marcelo Brozović (Croatia & Inter, now at Al Nassr) – 20 points
9 Declan Rice (England & West Ham, now at Arsenal) – 14 points
10 Alexis Mac Allister (Argentina & Brighton, now at Liverpool) – 12 points
11 Jesús Navas (Spain & Sevilla) – 6 points