Welcome to the ultimate guide to the UEFA Nations League Final Four! In this comprehensive article, we will delve into the exciting world of international football and provide you with all the essential information you need to know about the upcoming UEFA Nations League Final Four tournament. From the participating teams and match schedules to the historical significance of the event, we've got you covered. So, sit back, relax, and let us take you on an exhilarating journey through the world of elite international football.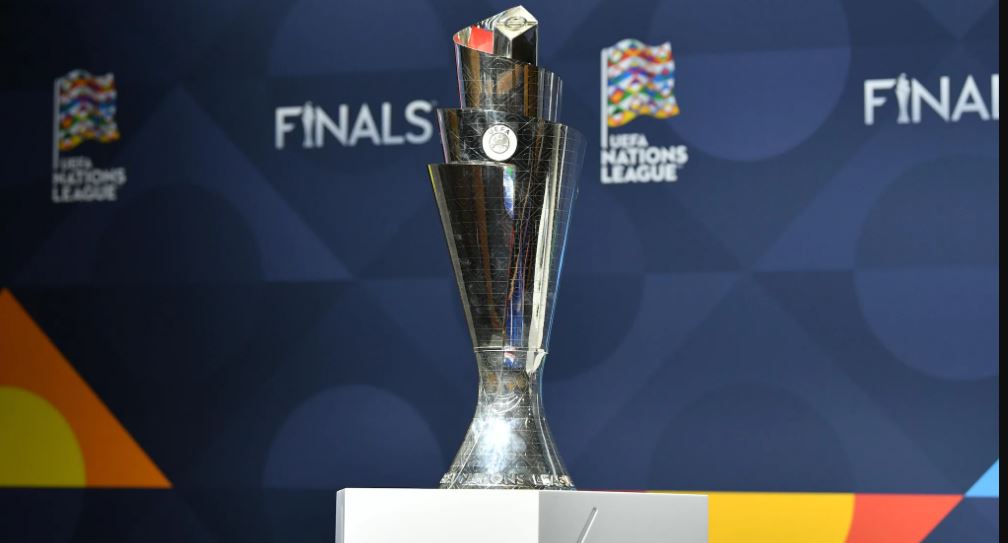 The UEFA Nations League: A New Era
The UEFA Nations League has ushered in a new era of competitive international football. Launched in 2018, this thrilling tournament offers a fresh format that adds a new layer of excitement to the traditional international fixtures. Designed to replace the often monotonous friendly matches, the Nations League brings together the best national teams in Europe to compete for glory.
UEFA Nations League finals fixture
It's time to mark your calendars and prepare for the highly anticipated UEFA Nations League Final Four showdown. Here are the key dates and match-ups that will keep football enthusiasts on the edge of their seats: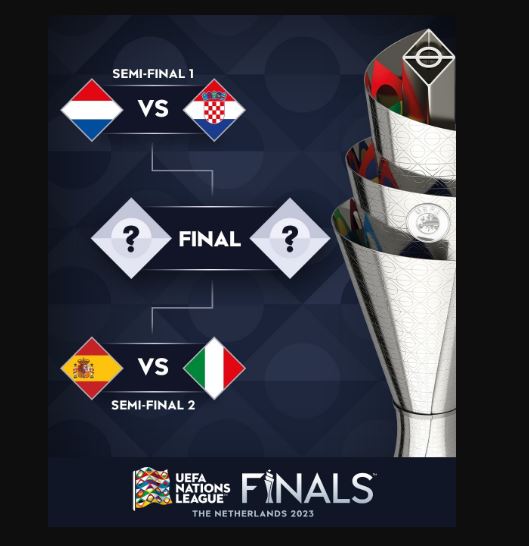 Semi-finals
Wednesday 14 June: Netherlands vs Croatia (Rotterdam, 20:45 CET)
Thursday 15 June: Spain vs Italy (Enschede, 20:45 CET)
Match for third place
Sunday 18 June: Netherlands/Croatia vs Spain/Italy (Enschede, 15:00 CET)
Final
Sunday 18 June: Netherlands/Croatia vs Spain/Italy (Rotterdam, 20:45 CET)
The UEFA Nations League Final Four brings together the most talented national football teams from across Europe. These teams have battled through intense competition to earn their place in the prestigious tournament. The current edition features four remarkable teams, namely:
The Final Four Contenders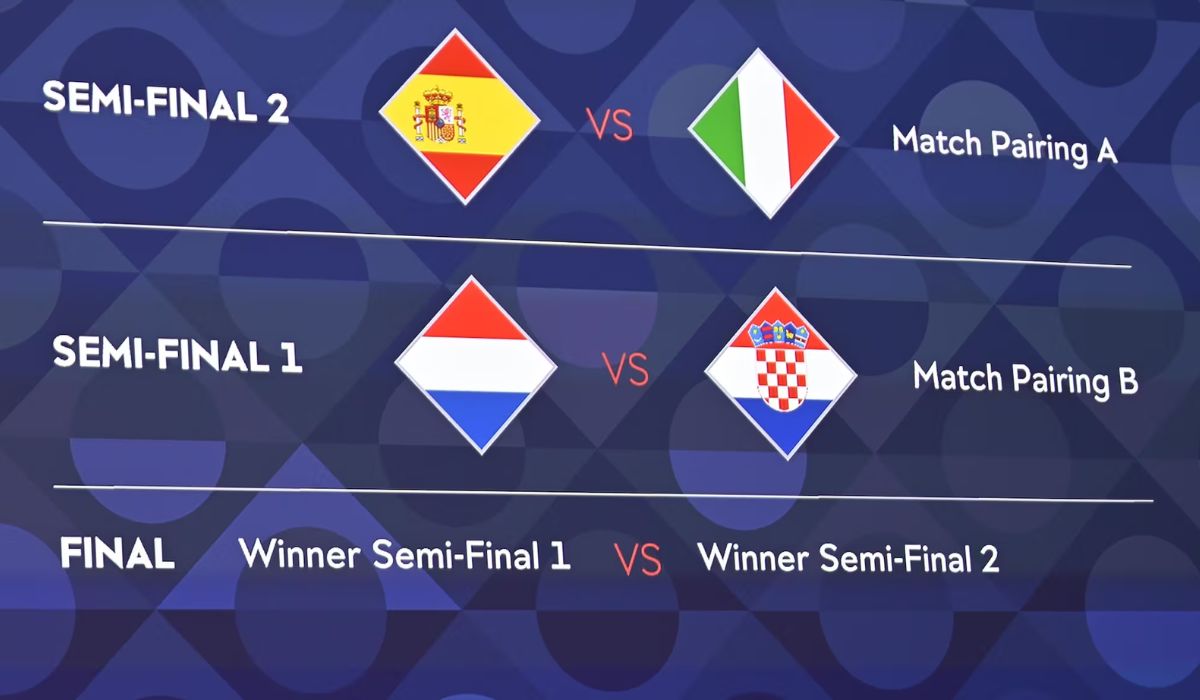 Now, let's shift our focus to the crème de la crème of the UEFA Nations League: the Final Four. These four teams have battled their way through the competition, showcasing their skills and determination on the grand stage. Let's take a closer look at the nations vying for the coveted title.
1. Croatia
Croatia has established itself as a powerhouse in international football. With a rich history and a squad brimming with talent, they are a force to be reckoned with. Led by their charismatic captain, they have consistently delivered stellar performances throughout the tournament. The team's attacking prowess, solid defense, and strategic gameplay make them a formidable opponent for any team. Croatia were the finalists of 2018 FIFA World Cup where they unfortunately lost to France. They finished at third place in the recently concluded 2022 FIFA World Cup where they lost to Argentina in the semi finals and won against Morocco for the spot of third place.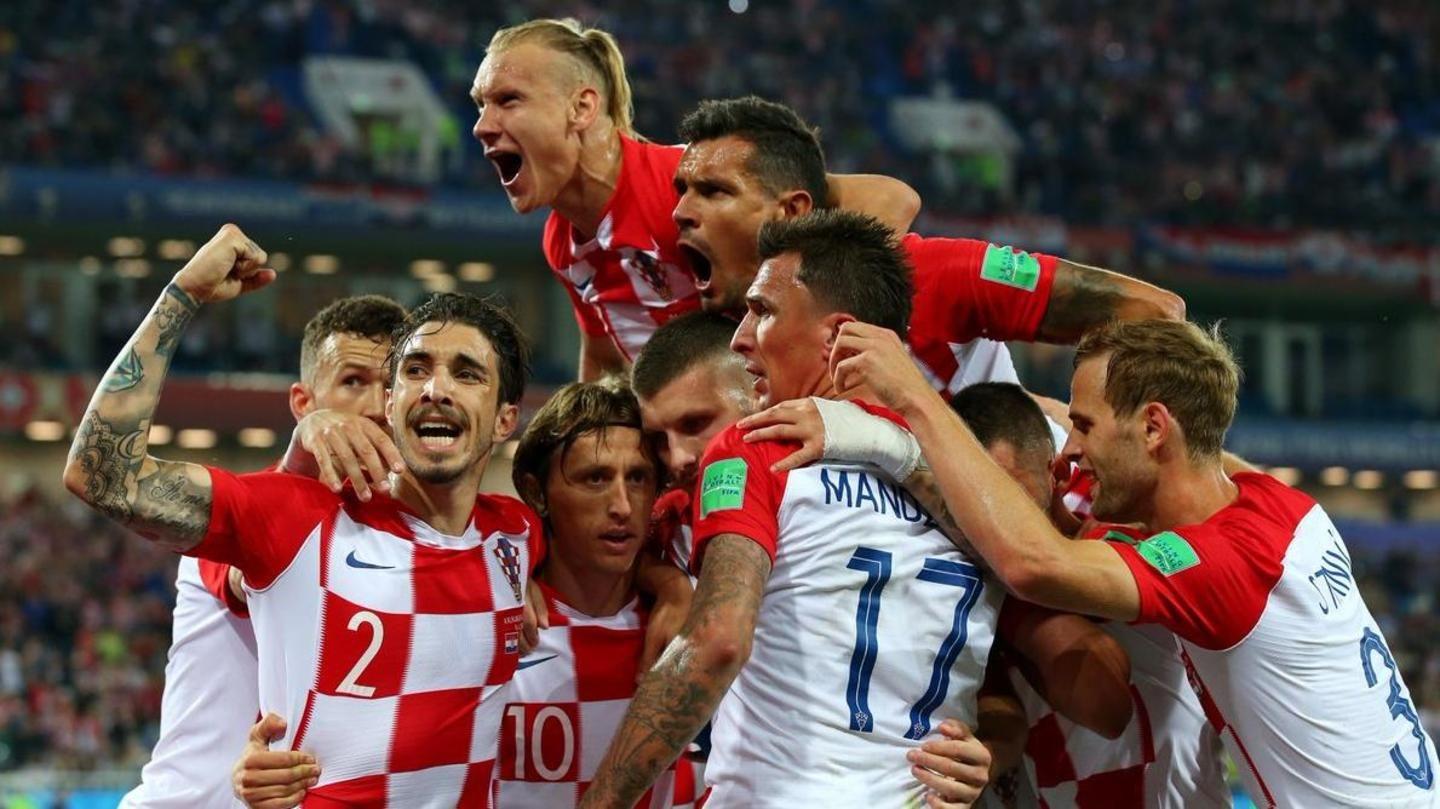 Croatia Nations League campaign
03/06/2022 Croatia 0-3 Austria
06/06/2022 Croatia 1-1 France
10/06/2022 Denmark 0-1 Croatia
13/06/2022 France 0-1 Croatia
22/09/2022 Croatia 2-1 Denmark
2. Netherlands
Netherlands may be considered the underdogs, but they have defied all odds to reach the Final Four. Their journey has been nothing short of remarkable, capturing the hearts of fans around the world. This spirited team has displayed exceptional teamwork, resilience, and a burning desire to prove their mettle. With a blend of young talents and experienced veterans, they have the potential to create waves in the tournament. Netherlands remained the only side to remain unbeaten through League A.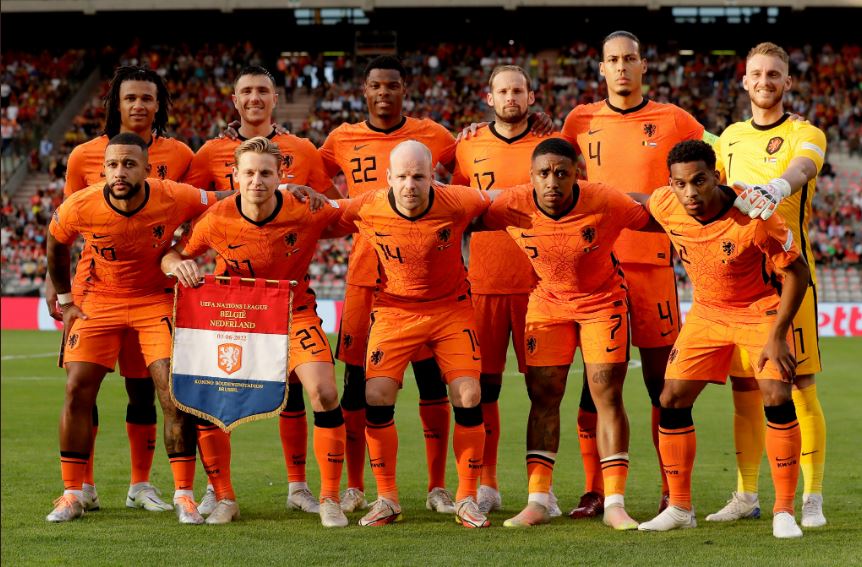 Netherlands Nations League campaign
03/06/2022 Belgium 1-4 Netherlands
08/06/2022 Wales 1-2 Netherlands
11/06/2022 Netherlands 2-2 Poland
14/06/2022 Netherlands 3-2 Wales
22/09/2022 Poland 0-2 Netherlands
25/09/2022 Netherlands 1-0 Belgium
3. Spain
Spain enters the Final Four as the dark horses of the competition. They possess an uncanny ability to surprise their opponents with their unorthodox playing style and innovative strategies. This team is known for its relentless pursuit of victory, leaving no stone unturned in their quest for glory. With a passionate fan base behind them, they are  determined to make a lasting impression in the tournament. It was an up-and-down qualifying campaign for Spain as they are looking forward to end their trophy drought.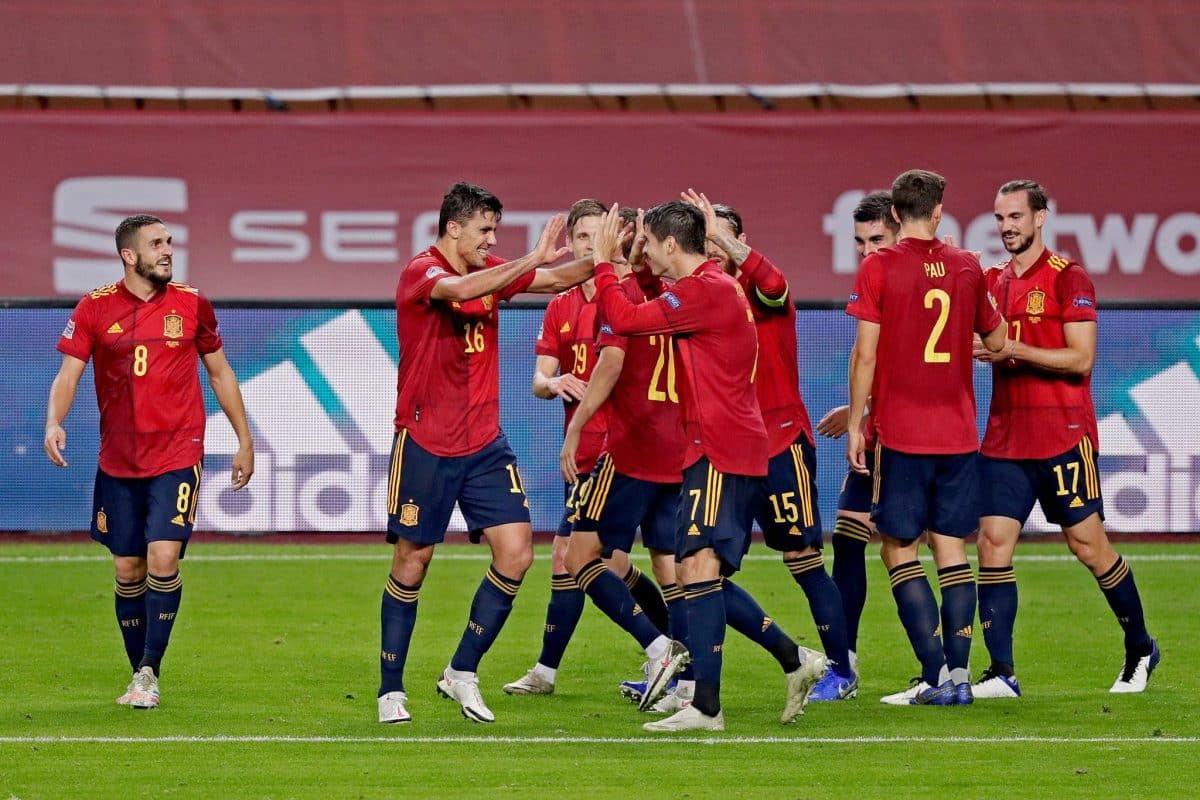 Spain Nations League campaign
02/06/2022 Spain 1-1 Portugal
05/06/2022 Czechia 2-2 Spain
09/06/2022 Switzerland 0-1 Spain
12/06/2022 Spain 2-0 Czechia
24/09/2022 Spain 1-2 Switzerland
27/09/2022 Portugal 0-1 Spain
4. Italy
Italy has a storied history in international football, consistently making their presence felt in major tournaments. With a strong roster of skilled players and a tactically astute coach, they have a winning formula that has propelled them to the Final Four. Known for their disciplined approach and precise execution, they are a formidable opponent for any team in the tournament. Italy have somewhat restored their pride after failing to qualify for FIFA World Cup 2022.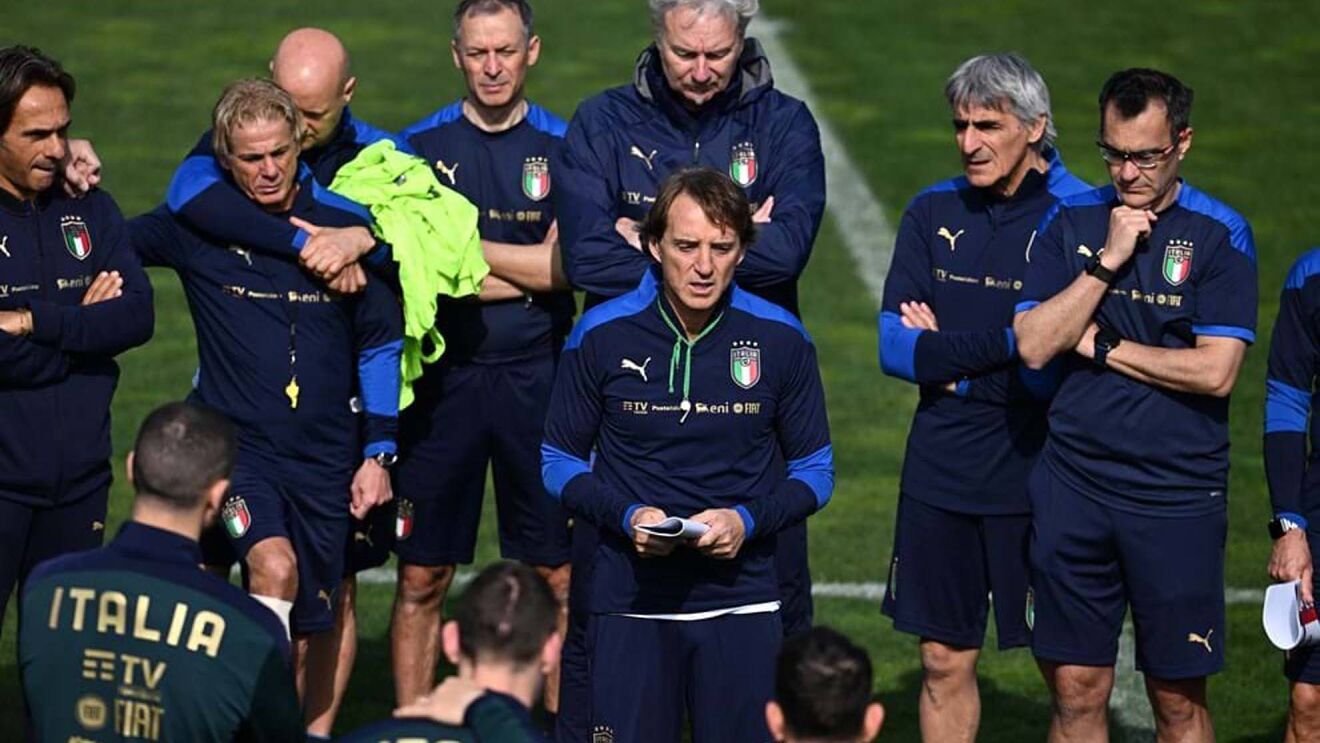 Italy Nations League campaign
04/06/2022 Italy 1-1 Germany
07/06/2022 Italy 2-1 Hungary
11/06/2022 England 0-0 Italy
14/06/2022 Germany 5-2 Italy
23/09/2022 Italy 1-0 England
26/09/2022 Hungary 0-2 Italy
The Significance: More Than Just a Trophy
Beyond the glory and the trophy, the UEFA Nations League Final Four holds immense significance in the footballing world. It provides an opportunity for teams to test their mettle against the best of the best, showcasing their skills on an international stage. The intense competition fosters camaraderie among nations and creates lasting memories for players and fans alike.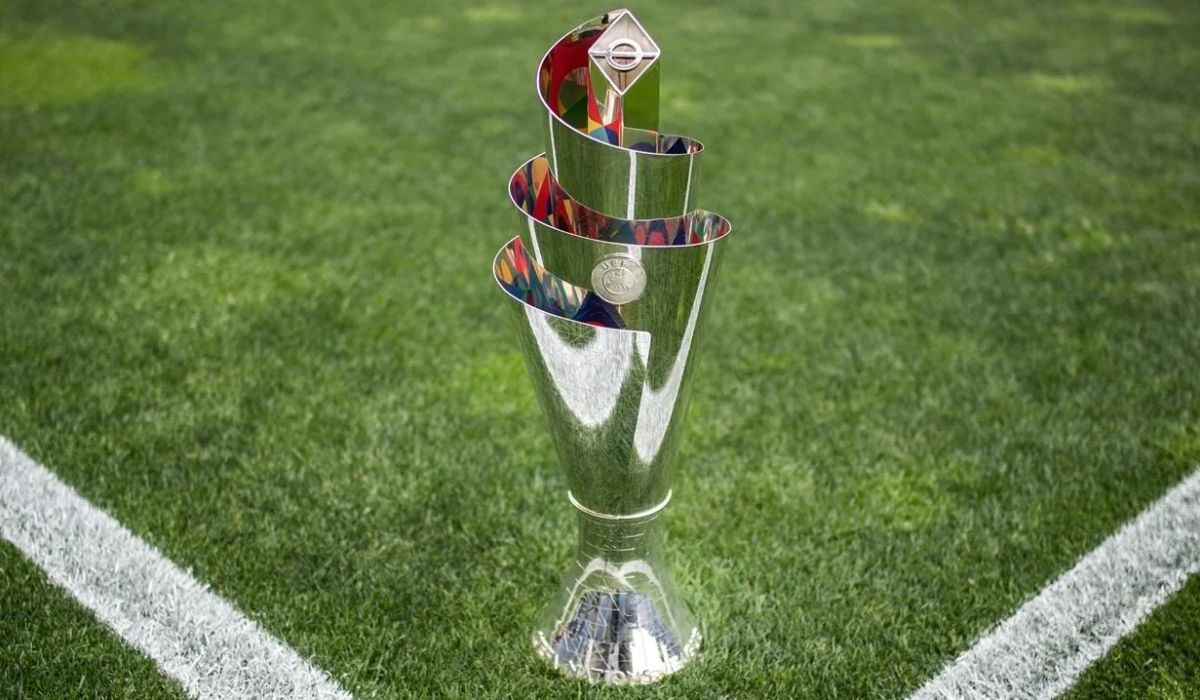 In conclusion, the UEFA Nations League Final Four is a pinnacle of international football. From the powerhouse teams to the underdogs and dark horses, this tournament promises an abundance of excitement, skill, and passion. Make sure to stay tuned for all the action, as these elite teams battle it out for supremacy. Let the countdown begin!