Virat Kohli is among the most famous athletes in the world. His fan following is not just restricted to India but he is popular in international countries also. His confidence, charm and aggressive personality has made Virat Kohli a favourite of fans. He is now the first Indian, the first cricketer and the first Asian celebrity to cross 100 million followers on Instagram. King Kohli shot to fame after he lead Indian Cricket Team to glory in the under-19 World Cup in 2008. He made a break through in the Indian Cricket Team with that achievement and made his debut in August 2008 against Sri Lanka. Virat Kohli, today, has established his reputation as the best all-format player in the world. Since his entry into Indian team, Kohli has been performing consistently in all three formats for over a decade now. Everyone is aware about his records and achievements on the field of cricket. His fans are excited to know about his personal life related to his family. In this article, we will tell you about Virat Kohli Family : Parents, Siblings, Wife & Children.
Virat Kohli Father : Prem Kohli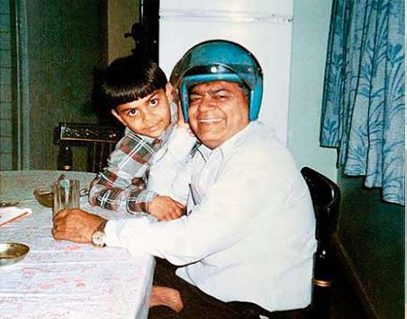 Skipper Virat Kohli was born in the home of a lawyer. The Indian captain's father, Prem Kohli was a criminal lawyer. He was the one who recognised the talent in his kid and took him him to the West Delhi Cricket Academy. Unfortunately, his father was not able to see his son playing for Indian Cricket Team. Prem Kohli died on December 18, 2006 after suffering a cardiac arrest. Virat was only 18 at that time. On the very next day after his father's death, Kohli went on to play in a Ranji Trophy match between Delhi and Karnataka. He scored a 90 in that match which displayed his powerful .
Virat Kohli Mother : Saroj Kohli
Losing his father at a young age, Kohli is very close to his mother. Virat Kohli's mother, Saroj Kohli is a housewife who lives in New Delhi. Virat has often told about the contribution of his mother in his career. Kohli's mother has fought a battle in her life after her husband's untimely death. Even after that setback, she stayed strong and helped her son to pursue his dreams. It was very hard to raise three children but she did it all by herself. Today, she is a proud mother, knowing that his son has become one of the best cricketers in the world.
Virat Kohli shares a close and heartwarming bond with his mother, Saroj Kohli. Their relationship is a testament to the enduring love and support that often plays a significant role in shaping an individual's life, especially in the context of a high-profile career like professional cricket. Kohli has often spoken openly about the pivotal role his mother has played in his life. He credits her unwavering encouragement and sacrifices for his success on the cricket field.
In 2006, when Virat's father, Prem Kohli, passed away, his mother's support became even more crucial. Saroj Kohli's strength during that difficult time helped Virat stay focused on his cricketing career, ultimately leading him to become one of the world's most prolific batsmen.
In the match against New Zealand in 2016, Virat along with other Indian players worn a jersey with his mother's name on the back. There are also many pictures of the mother and son together in which their love can be recognized. Virat often helps his mother in the kitchen and other chores.
Virat Kohli Sister : Bhawna Kohli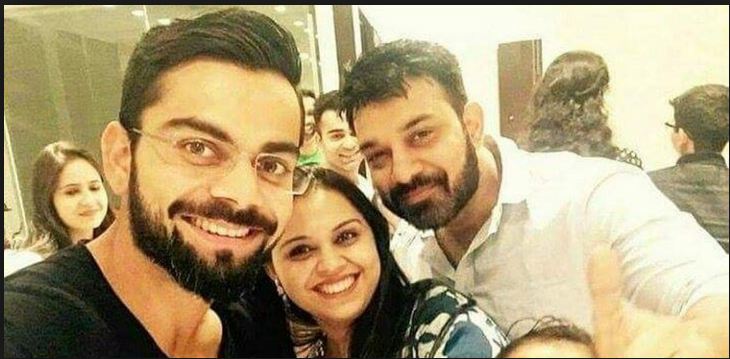 Prem Kohli and Saroj Kohli have three children. Bhawna Kohli is the eldest of the. Kohli's elder sister Bhawna is married to Sanjay Dhingra. The couple also have two children, named Mehak and Ayush Dhingra. Kohli's sister is also associated with Kohli's fashion label One8Select. Bhawna is quite active on social media and often shares pictures with her younger brother and other family members.
Virat Kohli Brother : Vikas Kohli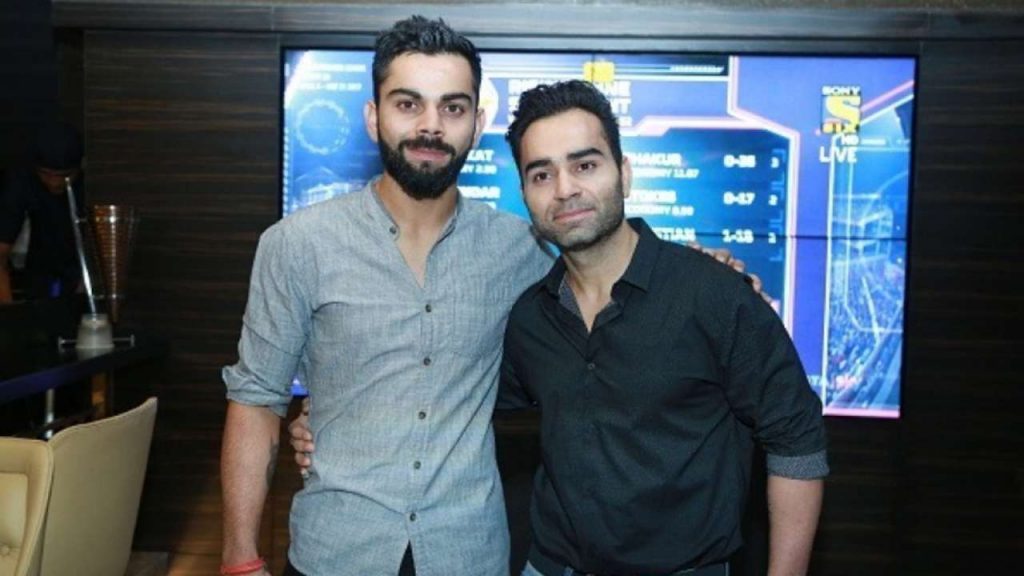 The second children is Vikas Kohli who is also elder than Virat. The two brother are quite identical in their personalities. Vikas lives in Maharashtra with his wife Chetna Kohli. They are blessed with a son, named Aarav Kohli. Kohli has been captured many a times with his nephew. Vikas also loves the game of cricket and was a support system to his younger brother in his early cricketing days.
Virat Kohli Wife : Anushka Sharma
Here comes one of the most loving couples of India. Virat married to the famous Bollywood actress Anushka Sharma on 11 December. The two were dating for a long time and finally married to each other. They are popularly known by the  nickname "Virushka". Their marriage took place in a private ceremony in Florence, Italy with just close family members and friends. They have been living happily since then. Anushka is often captured in the stadiums cheering for his husband Virat. Kohli has praised Anushka a lot of times publicly and thanked her for the contributions in his life.
Virat Kohli Daughter : Vamika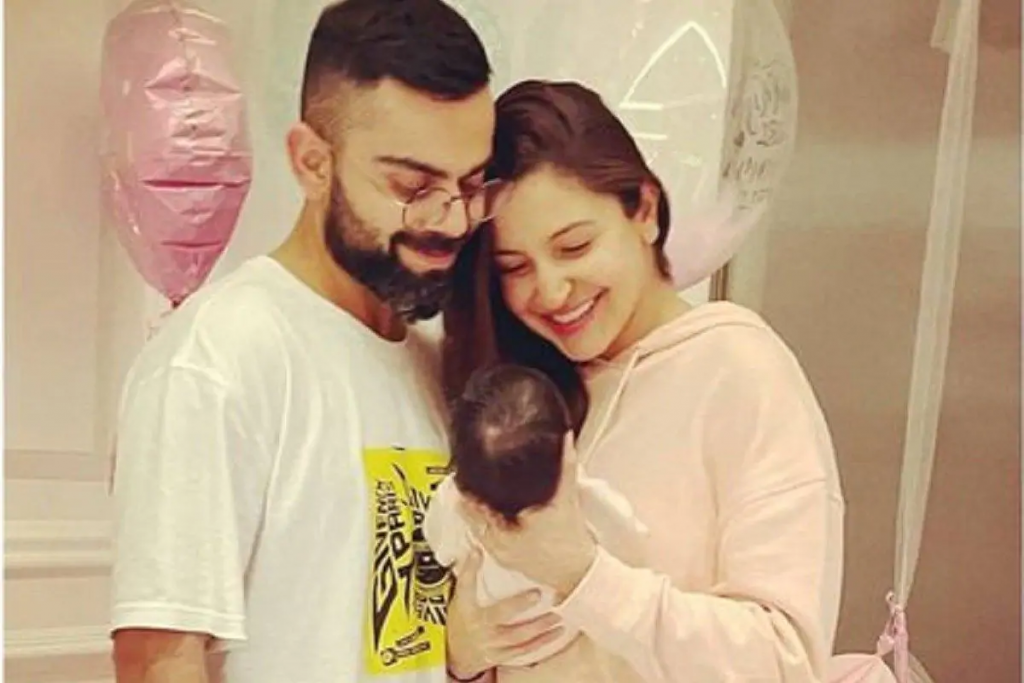 Virat Kohli and Anushka Sharma were blessed with a daughter on January 11. The couple name their daughter Vamika. The couple have been a little conservative with their daughter and try to keep her away from spotlight and cameras.
Kohli announced the birth of their child with the following message:
"We are thrilled to share with you that we've been blessed with a baby girl this afternoon. We thank you all for your love, prayers, and good wishes. Anushka and the baby are both healthy and we are feeling beyond blessed to start this new chapter of our lives. We hope that you can respect our privacy at this time. Love, Virat."