Sunil Chhetri is the greatest football player India has ever produced. He is also the highest goalscorer on the international level for the Indian national team. Chhetri is just behind Cristiano Ronaldo in the list of top active national team goal scorers, beating the likes of Messi. In a cricket country like India, Sunil Chhetri has established himself as one of the most successful sportsman of the nation. The Indian skipper is also very popular among his fans. Chhetri is the only Indian footballer to have played for three different foreign clubs. He has completed 16 years in international football for India. The Bengaluru striker has won a record six All India Football Federation (AIFF) Player of the Year awards, which he won in 2007, 2011, 2013, 2014, 2017, and 2018–19. Everyone knows that Sunil Chhetri is a humble player on the field. In his personal life also, he is a lovely man. Let's take a glimpse of Sunil Chhetri's personal life, about Sunil Chhetri Wife and Family.
Sunil Chhetri Wife – Sonam Bhattacharya
Sonam Bhattacharya is the wife of the Indian Football Team Captain, Sunil Chhetri. Sonam was the daughter of the coach of Sunil Chhetri, Subrata Bhattacharya. Their love story began at a very young age. Sunil Chhetri and Sonam Bhattacharya dated for 13 years and then finally married on 4th December 2017.
Sunil Chhetri shared his love story on the official page of 'Humans of Bombay.'
Who is Sonam Bhattacharya?
Sonam Bhattacharya was born on November 29. She hails from Kolkata, West Bengal. She is the daughter of Former Indian Football Player Subrata Bhattacharya. Sonam has done bachelors in Business Management from Scotland. She is associated with hotel industry and runs two hotels in Kolkata.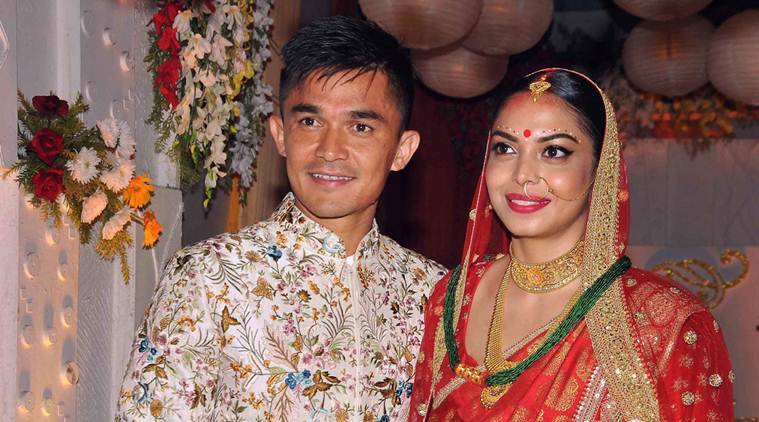 Sunil Chhetri Family
Sunil Chhetri Father
K. B. Chhetri is the father of Indian footballer, Sunil Chhetri. He was an officer in the Corps of Electronics and Mechanical Engineers of the Indian Army. His father was also involved with football and played for the Indian Army's team.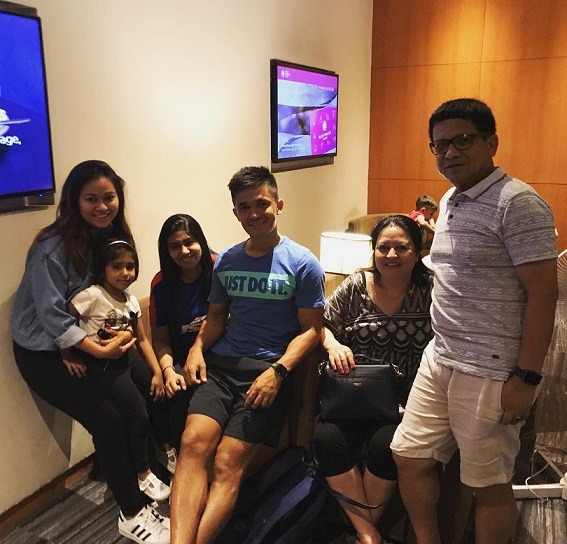 Sunil Chhetri mother
Sushila Chhetri is the mother of Indian footballer, Sunil Chhetri. His mother played for the Nepal Women's National Team along with her twin sister.
View this post on Instagram