Kolkata Knight Riders (KKR) have appointed Nitish Rana as the new captain for IPL 2023 season. Nitsh Rana will replace Shreyas Iyer as the skipper of KKR in IPL 2023. The need to appoint a new captain arose after Shreyas Iyer ruled out of IPL 2023 due to a back injury. It is not yet confirmed whether Iyer will miss the whole IPL or return to the Kolkata Knight Riders squad during the latter phase of IPL 2023. However, it is confirmed that he will miss the starting phase of IPL 2023. Until his return, Nitish Rana will lead the team in IPL 2023. Let's take a look at KKR new captain 2023.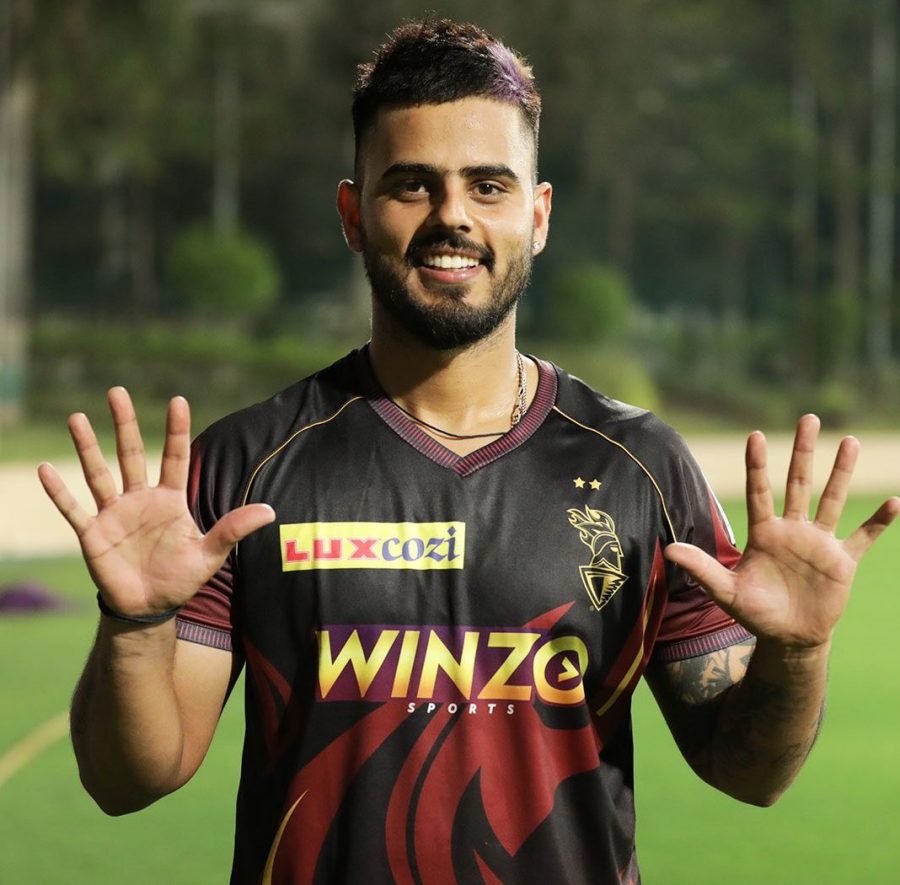 KKR new captain 2023
Rana has been an integral part of the KKR squad for the past few seasons, and his consistent performances with both bat and ball have earned him a reputation as one of the team's most valuable players. His versatility as an all-rounder has made him an asset to the team, and many believe that he could be the ideal candidate for the KKR captaincy.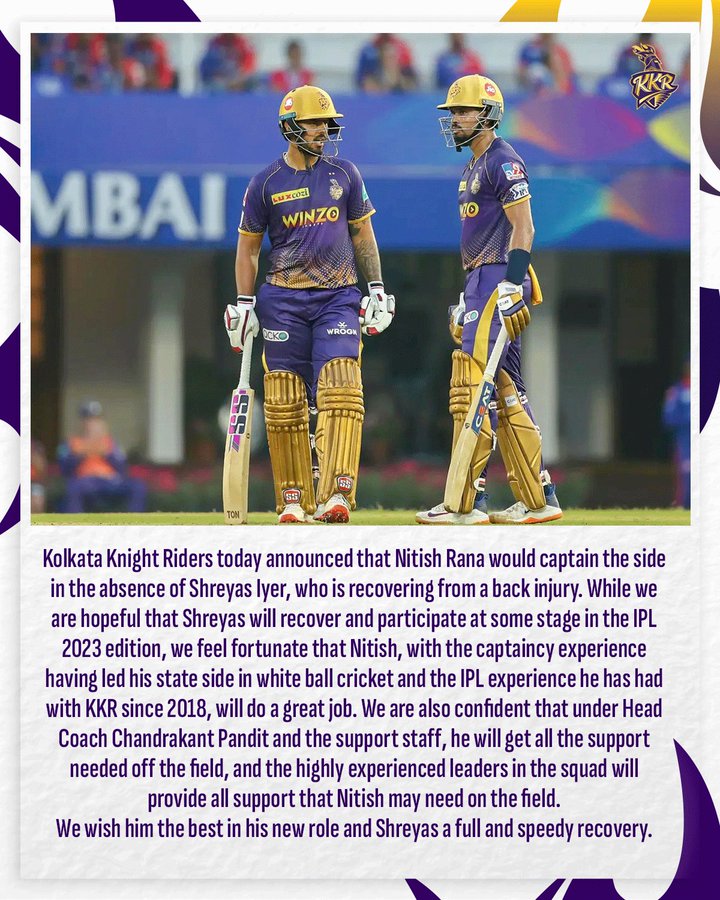 Apart from his on-field performances, Rana has also displayed impressive leadership qualities during his time at KKR. He has been a regular member of the team's leadership group, and his calm and composed demeanor on the field has earned him the respect of his teammates and the coaching staff.
Rana's ability to remain calm under pressure and make smart decisions on the field has caught the attention of the KKR management, who see him as a perfect replacement for Shreyas Iyer as the captain of team.
Other Contenders for KKR captain in IPL 2023
While Rana was a strong candidate for the KKR captaincy, there were other players also who were in the running for the role. One of the most prominent names was of Andre Russell. The explosive all-rounder has a wealth of experience in the IPL and is also the most valuable player of KKR.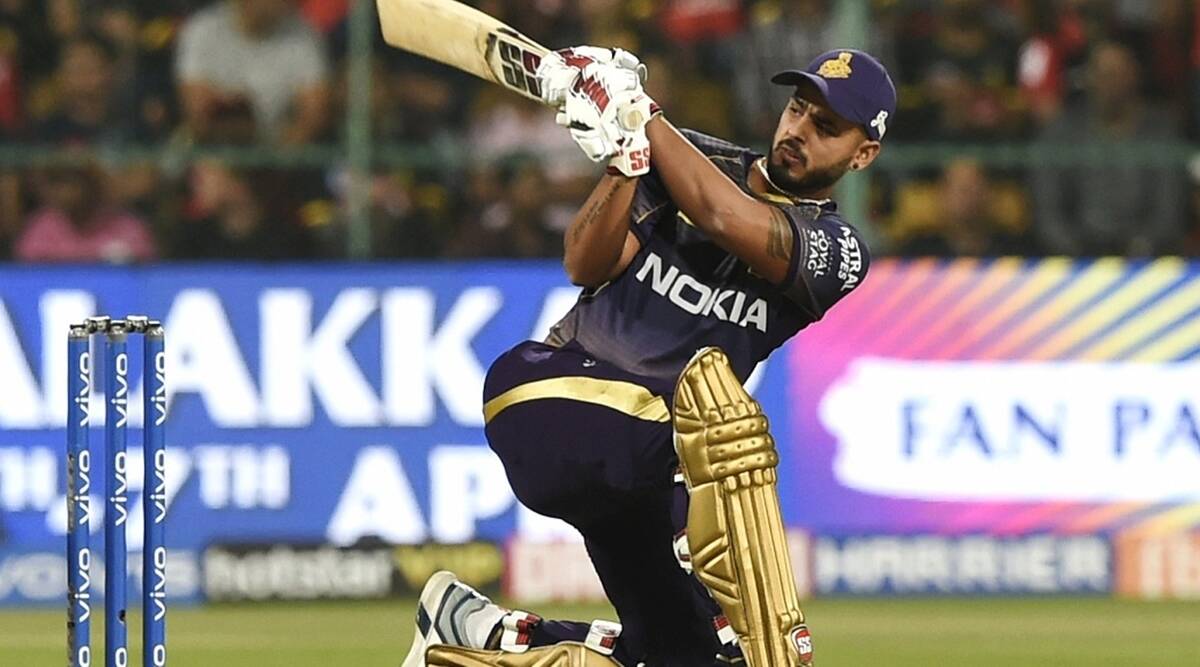 In conclusion, Nitish Rana is the current captain of KKR in IPL 2023. His calm and composed demeanor on the field, combined with his excellent man-management skills, will definitely create a positive team culture in the camp of Kolkata Knight Riders. His value to the team goes beyond his batting, and his ability to read the game and make smart decisions has been instrumental in KKR's success. Overall, KKR is in safe hands with Nitish Rana as their new captain in IPL 2023. He will be a key player in KKR's quest for their third IPL title.