Alphonso Davies is a professional footballer who plays for German club Bayern Munich in Bundesliga and also represents the Canadian national team. Davies is a left-back and can also play as a winger for his club. His journey has been quite inspiring for all the fans. Davies came into spotlight when he became the first player born in the '00s to appear in a Major League Soccer match. He also became the youngest player to appear for the Canadian men's national team in June 2017. At a very young age, Alphonso Davies has been gaining plaudits in Germany for his seamless adaption to the left-back position. Davies established his supremacy at the left back position very quickly. He soon established himself as first-choice left-back and was named in UEFA's Team of the Year in 2020. Davies actually gained popularity when Bayern Munich won the UEFA Champions League in 2020. The left back played a crucial role in the winning campaign of the club. Davies was outstanding against Barcelona in the UCL fixture. Davies has now became a young popular face in the football world. Apart from his talent he is also in the news because of his relationship with his beautiful girlfriend, Jordyn Huitema. They both share one of the greatest interests one can have, and that is football. Both Davies and Jordyn play football on a professional level, Davies plays for Bayern Munich while Huitema plays for PSG.
Alphonso Davies recently gave the following statement while speaking on his Twitch channel:-
"Life as a professional footballer is very cool, no doubt. You can chill and enjoy life, but, after training, there's nothing to do. For me, because I don't have a family and my girlfriend is not living with me, I'm by myself. It's a little bit worrying not having something to do and especially when all your friends have work. I probably have like five friends. I'm a popular loser."
Alphonso Davies and his girlfriend Jordyn Huitema have separated after nearly five years of dating. The couple had been together since September 2017. The duo of Davies and Huitema have been among the football's most beloved couples. Bayern star Davies confirmed his breakup with PSG's Huitema on his social media account.
In his official twitter account, he posted the following message:

"Yes jordyn and I have parted ways. The rumours about her are not true. She is a good person I have a lot of respect for her. I wish her the best and ask everyone to respect our privacy. "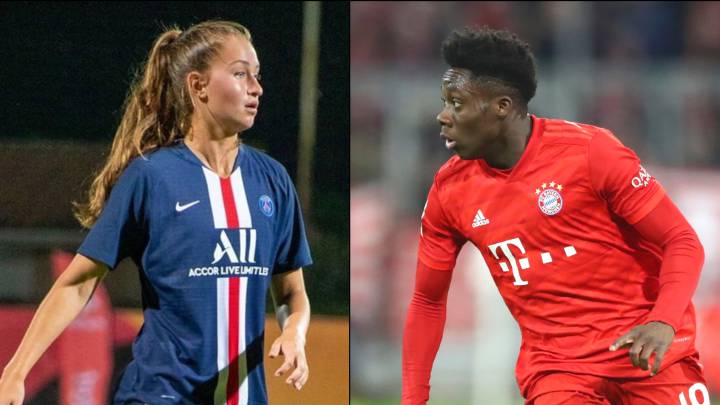 Who is Alphonso Davies Girlfriend?
PSG footballer Jordyn Huitema is the girlfriend of Bavarian left back Alphonso Davies. She has been dating the Canadian wonderkid for more than three years now. They are currently in a long-distance relationship, because Jordyn is playing in France with PSG, while Davies is playing in Germany with Bayern.
Jordyn Huitema Biography – Paris Saint Germain
Huitema just like her boyfriend has gained a lot of attention in the world of women football. She has been showing here talent and skill to the audiences on the world stage. Huitema has established herself as the best young goal-scorer in Canada's arsenal.
Who is Jordyn Huitema?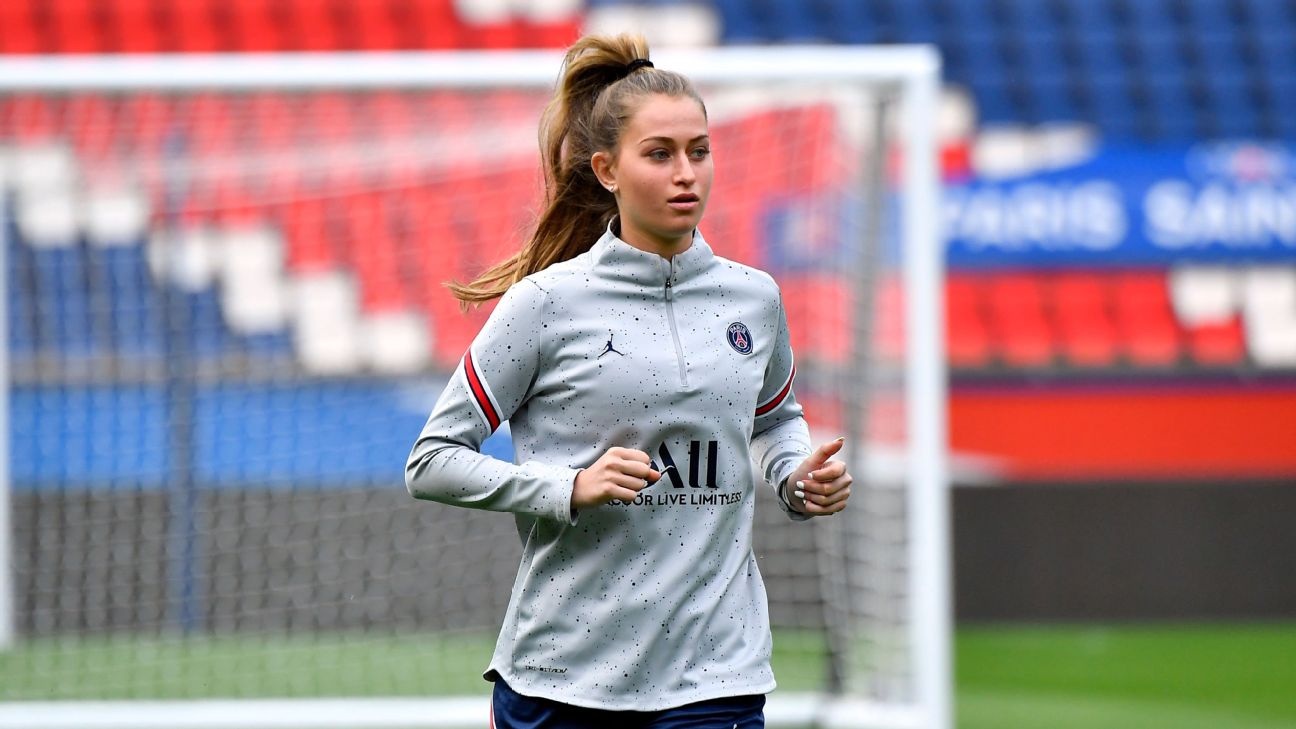 Jordyn Huitema was born in Chilliwack, British Columbia on 8th May 2001. She had a soft corner for football from a very young age. She started playing football at the age of four at Chilliwack FC back in Canada. She took an immense leap in her footballing career. She switched from her Canadian club TSS FC Rovers to playing in France for PSG. In 2019, she officially join Paris Saint Germain and started playing football on a professional level. In addition to playing for Paris Saint-Germain, she is also a member of the Canadian national team.
Who is Jack Grealish's girlfriend Sasha Attwood?
Alphonso Davies and Jordyn Huitema Love Story
Jordyn Huitema and Alphonso Davies met in 2017 at Vancouver Whitecaps. Davies was 16 years old when he proposed Jordyn and he did it in a memorable style which worked wonderfully.
The two youngster have established themselves among the best footballers in Europe. The couple has also won hearts around the world with their adorable videos. The footballer couple have made an adorable couples YouTube channel named "Jordyn and Alphonso". The channel has more than 750,000 subscribers. They have uploaded various cute videos on the channel, including a couples 'Q and A', Valentine's Day baking challenge and a Paris vlog.
In a cute video, the couple together revealed how Davies asked Huitema to be with him. 
? @AlphonsoDavies is a Casanova ? (YT/ Jordyn & Alphonso) pic.twitter.com/ByoJdWKyc9

— 433 (@433) September 6, 2020
"So I'm wondering if you wanna to be Alphonso Davies girlfriend?".
"And it worked! She said yes!" Davies chimed in.
That's the way it went. See the video here:
The young couple suffered racist abuse on social media when Alphonso Davies posted an Instagram picture with his girlfriend Jordyn Huitema from a trip to Ibiza. However, they did not bow down and  took a stand against racism.
Alphonso Davies and Jordyn Huitema Photos Gallery