Virat Kohli is definitely the most famous athlete of India. He is loved by millions of fans. His stardom is not just limited to Indian subcontinent but he is also famous in global world. Those who are fans of Kohli definitely knows that he is also a football lover. He regularly plays football during a practice session of Indian Cricket Team. He is also involved with football world at professional levels. Fans are excited to know the answer of the question that who is Virat Kohli's favourite football player?
Recently Virat Kohli openly displayed that he is a fan boy of Cristiano Ronaldo. The former Indian Cricket Team skipper took to Instagram to shower praise for Ronaldo and to reply his criticizers.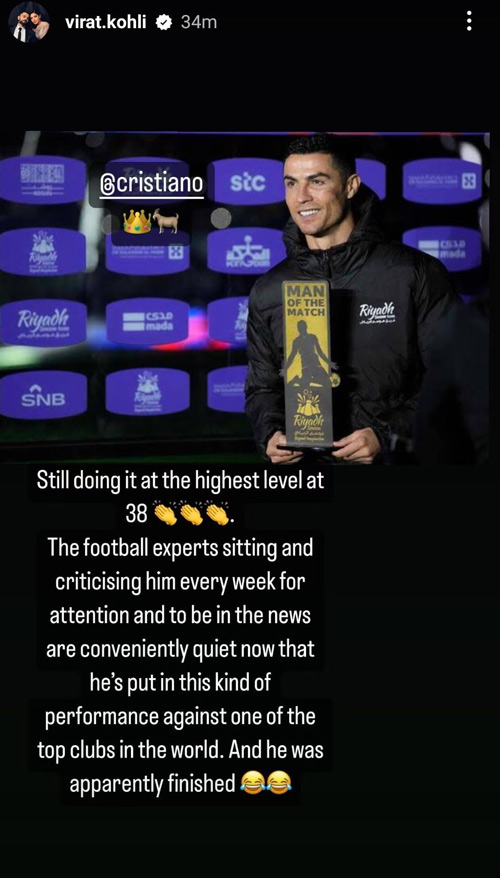 The two legends of the game, Cristiano Ronaldo and Lionel Messi came face to face in the fixture between PSG and Al Nassr. Ronaldo's team lost to Paris St. Germain 5-4, but Cristiano managed to score twice during the game.
Who is Virat Kohli's favourite football player?
Well the answer is Cristiano Ronaldo. In an interview to FIFA.com, Virat Kohli himself has revealed that Cristiano Ronaldo is his favorite football player and his "commitment and work ethic is unmatched".
Kohli has also given his verdict on the universal debate of Cristiano Ronaldo or Lionel Messi? "Ronaldo. In my opinion he has taken on more challenges and succeeded at all of them," Kohli said.
"He's the most complete player I have seen and his work ethic, as I mentioned, is unmatched. He inspires people. I don't think many people do that. He's also a leader and I love that. Absolutely love it. He has amazing belief too."
The two sportsmen have established themselves as best in their respective fields. Both Cristiano Ronaldo and Virat Kohli are among the most followed athletes in football and cricket respectively.
Once Virat Kohli held a question-and-answer session with his fans on Instagram. One of the fan asked him, "What's The Last Thing You Google About?" to which Kohli answered, "Cristiano Ronaldo Transfer." This can tell us about the amount of Kohli's interest in football and his excitement for his favorite footballer Cristiano Ronaldo.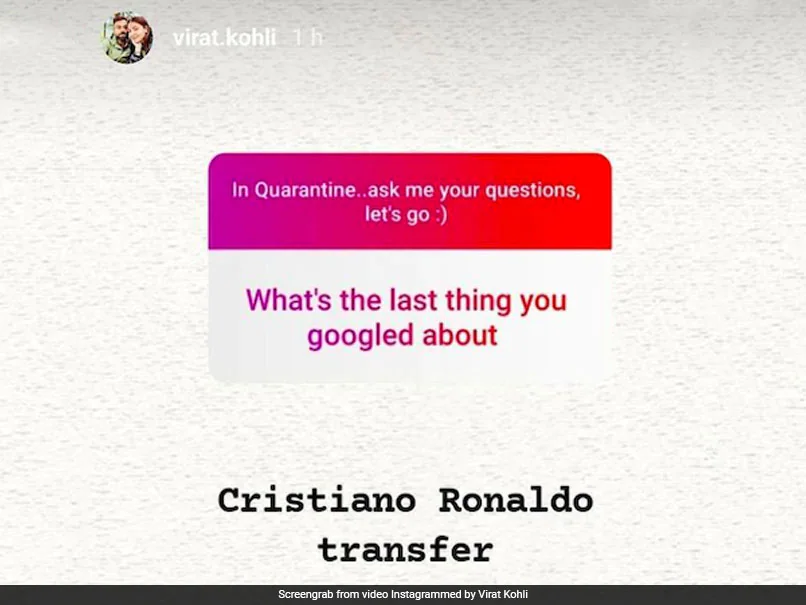 Does Virat Kohli own a football team?
The Indian skipper's love for football can be estimated from the fact that the owns a football club. Virat Kohli is one of the co-owners of FC Goa, a club in Indian Super League. He purchased a stake in their foundation in 2014. In 2020, FC Goa became the first Indian club to reach the Asian Champions League group stage.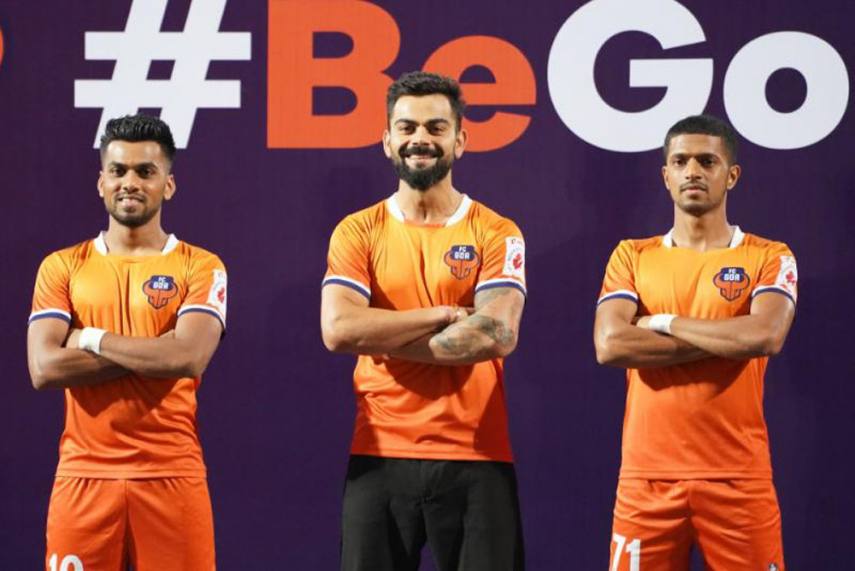 Favorite Football Club of Virat Kohli
At present, Virat Kohli is a supporter of Italian Club Juventus. The reason is simple Cristiano Ronaldo . He told this in an interview that he supports a club in which Ronaldo is playing.
"Yeah I support Real Madrid. It's mainly because of Cristiano Ronaldo. I used to support Manchester United when he was playing there. Now my loyalties have shifted because of him. I think he is a truly amazing player. I love watching him play."
Virat Kohli's favourite football team is Germany. He supported Germany in Fifa World Cup and Euro tournament.