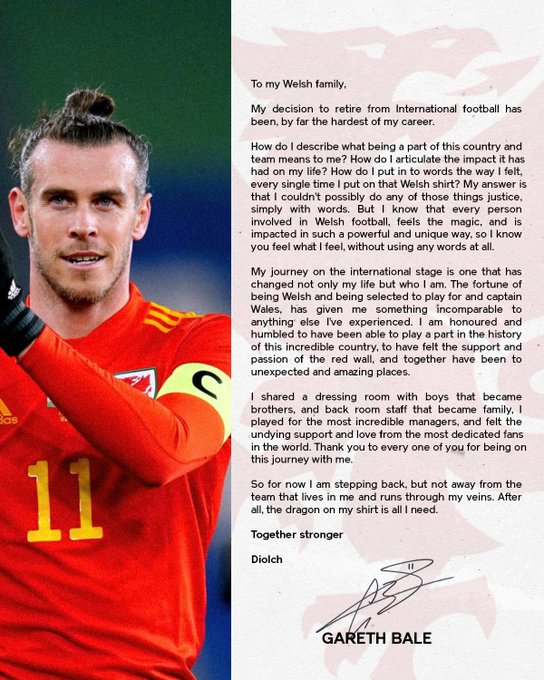 Bale was not affected with any career affecting injury. While at Real Madrid, he missed a lot of games due to injuries but at the present moment, he was completely fit. He joined Los Angeles FC in June 2022, which had options to extend it through to 2024. Therefore, he definitely had the option to extend his playing days in professional football. A few weeks ago, Bale also talked about getting ready for Wales' qualifiers in March.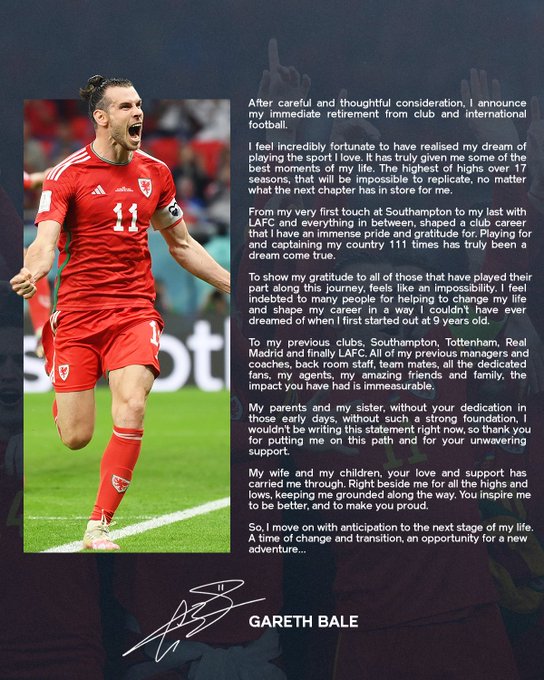 Why Gareth Bale took early retirement from football ?
It is being assumed that frequent injuries was the major reason behind Bale's early retirement. The Wales forward has not clearly stated the reason that compelled him to take retirement at this point of his career.
Bale could have reached to greater heights if he had not been affected by injuries so much. Frequent injuries resulted in lowering his playing time. Due to his struggle with fitness, he did not form part of Real Madrid's plan which forced him to go on a loan move to Spurs and then signing for Los Angeles. Even at LAFC, Bale started for LAFC in just 13 appearances.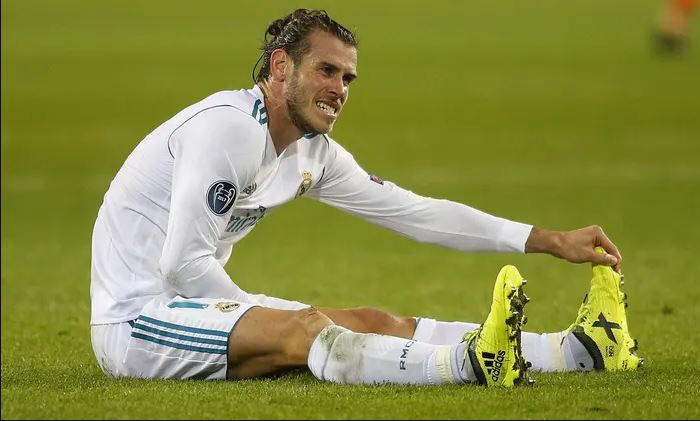 The major achievements of Gareth Bale includes five Champions League titles and three La Liga crowns. Bale played a crucial role in Real Madrid's three peat Champions League. He was also a part of Madrid's legendary trio of BBC along with Cristiano Ronaldo and Karim Benzema. He scored 41 goals across 111 games for Wales National Team.