PSG have done wonders in the last transfer window even then they fail to win the UCL. With the target of winning the Champions League, PSG is trying to do everything they can. They have done the impossible by signing the likes of Sergio Ramos and Lionel Messi. No one would have thought that the captains of the two biggest clubs, Real Madrid and Barcelona will end up leaving their club for free. But PSG has done insane work in the transfer window. Apart from the signings of Ramos and Messi, they have also signed Gianluigi Donnarumma and Achraf Hakimi. All these transfers will strengthen the squad of French giants PSG. Fans are happy with the presence of so many good players in the squad but there is one issue. It is not easy to manage too many star-studded players in a squad. Apart from this one question arises in every football fans mind that who takes penalties for PSG. Till now, it was either Neymar or Mbappe. It will be exciting to see who will take penalties for PSG. Let's see who will be the PSG penalty taker in this season.
See video of penalty conflict between Neymar Jr. and Edinson Cavani at PSG:
Neymar unfollowed Cavani on Instagram because he wouldn't let him take this penalty ?pic.twitter.com/7ZCnJKRxYI

— Mike (@MikeMongie) September 18, 2017
The season has just started and the controversy regarding PSG penalty taker has also started. In the match against Montpellier, Mbappe took the first penalty in the 23rd minute and missed it. PSG again won a penalty and this time, it was Neymar who took it and scored one in the 43rd minute to make it 2-0. All these scenes refreshed the memory of popular spat between Neymar and Cavani.
The new signings, Sergio Ramos and Lionel Messi will play alongside Neymar and Kylian Mbappe at PSG. Now take a look at the relationship of each of the four players with penalty kicks.
Cristiano Ronaldo used to take penalties for Madrid before joining Juventus. After his departure, it was captain Sergio Ramos who took the responsibility of scoring penalties for Real Madrid. It was quite different because a defender rarely takes a penalty kick, it is either the Number 10 player of the team or their striker. Many a time, Ramos gave the penalty to his compatriot, Benzema.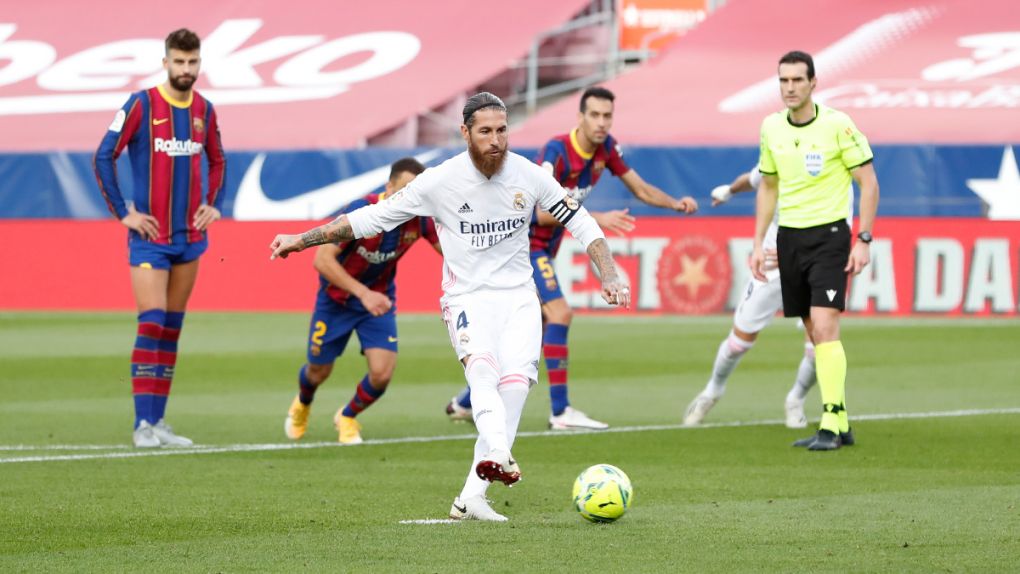 Lionel Messi has always been the Catalans' first-choice penalty taker. Although Messi received a lot of criticism several times following his failure to find the net from 12 yards on many important occasions, he was not relieved of his duties as a penalty taker.
Neymar has certainly emerged as one of the premier penalty-kick takers while with PSG. Everyone is aware of the penalty conflict between Neymar and Cavani at PSG. It was not a good sight for football fans. But after the departure of Cavani, Neymar was the only contestant to take penalties. Even after the arrival of Mbappe, it was Neymar who was given the role of penalty taker for PSG. Although, the two have good relations between them and they shared penalties many times at PSG.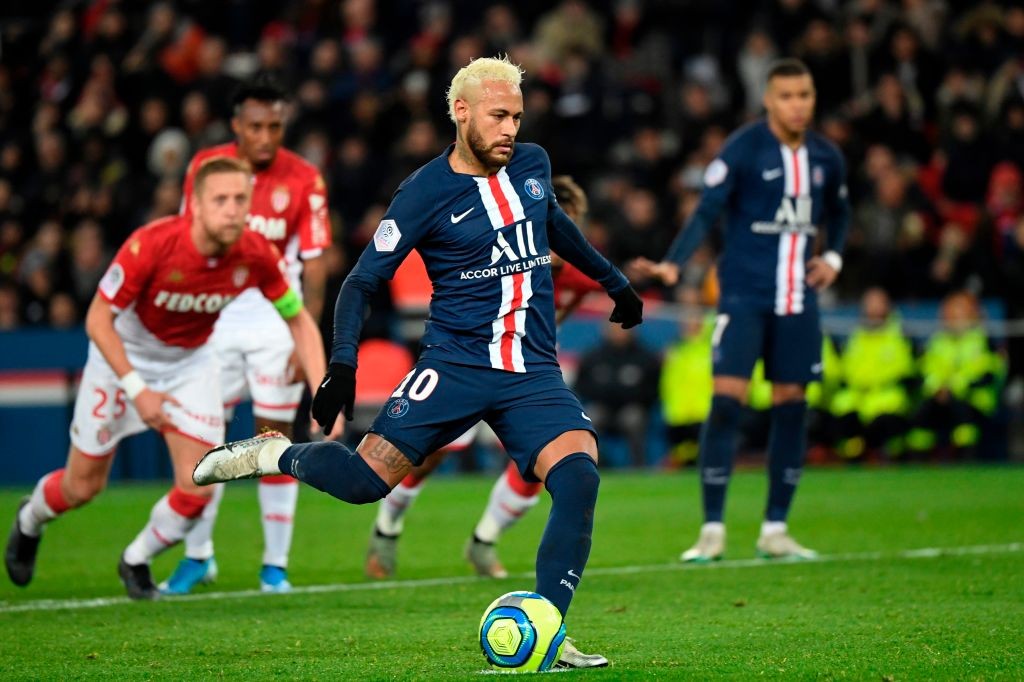 Who will take penalties for PSG?
Lionel Messi is a very humble player and has sacrificed his iconic number 10 jersey for his dear friend Neymar. Neymar also has great respect for his teammate and he would have no problem if Messi takes the penalties for PSG. Sergio Ramos might be out of the picture because with the presence of three star forwards, it would be almost impossible to assign him PSG penalty taker.
If we look at this issue from a different view, then Sergio Ramos must be the first choice player to take penalties for PSG. Ramos has an outstanding record in scoring penalties. He has scored in each of his last 10 penalties. He has a better penalty conversion rate than Messi, Neymar, and Mbappe.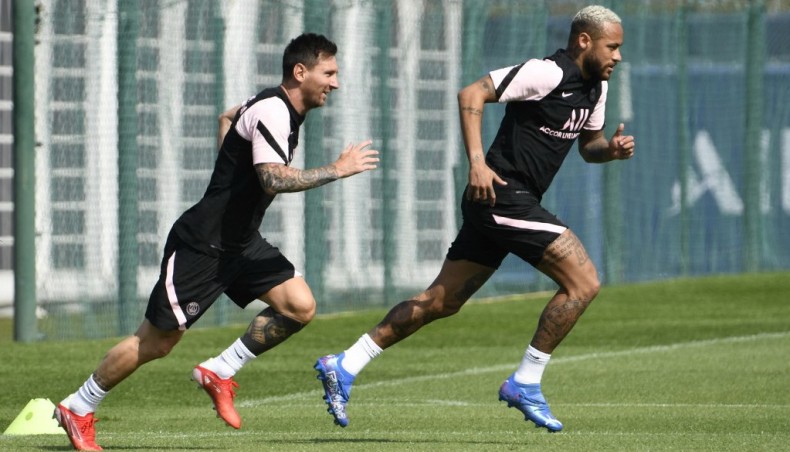 Neymar and Mbappe have both scored nine times from their last 10 respective penalties. Despite being the best among the four, Messi is the least effective in this department. He has converted 8 spot-kicks from his last 10.
There are also rumors that Kylian Mbappe is about to leave PSG for Real Madrid. If the PSG management tries to convince him to stay then they might offer him the role of penalty taker.
As per our analysis, Neymar Jr. will take penalties for PSG. Even after the arrival of several superstars in the club, the Brazilian still remains the most important player for the club. He has already several demands which are there in his clause. So it is quite clear that the club management will not upset him by taking away the spot kick duties from him. 
The club will face another similar dilemma with PSG's free kicks, although the competition will be only between two players each time a key free kick is awarded. Lionel Messi and Neymar Jr. are among the best free kick takers in the world at the moment. However, it is quite clear that Messi is far ahead of anyone in terms of scoring from free kicks. His efficiency while taking a free kick near the box is best and no one can match that. But we have to admit that the Brazilian is also wonderful with free kicks. In fact he has shown his skill in scoring from set pieces many a times for the French club.
It will be exciting to find out whether Mauricio Pochettino will decide this situation himself, or whether he will allow the players to do so in each match. Let's see, who will take penalties for PSG.