No Indian cricket fan could forget the night of April 2nd, 2011, when India won the ODI World Cup for the second time in the history of the game. While batting first, Sri Lanka posted a target of 275 in front of hosts, India chased the target with 10 balls to spare and defeated Sri Lanka by 6-wickets to win the 2011 ODI World Cup. Then skipper Mahendra Singh Dhoni hit a humongous six over mid-on against Nuwan Kulasekara at the famous Wankhede Cricket Stadium in Mumbai and scripted history in the heart of Indian fans by lifting the one-day international (ODI) World Cup after 28 years. It was an unforgettable moment for cricket fans. In that tournament, everything was perfect for Indian team but if we think about it today then one thing is quite confusing. The 2011 Indian WC squad was the perfect balance of young and experienced players. However, a crucial player was not in that squad and his name was Rohit Sharma. Fans of Hitman are disappointed with the fact that a player of such a high caliber did not get a place in the squad. Let's see Why Rohit Sharma was not in 2011 World Cup Squad?
India's 2011 World Cup squad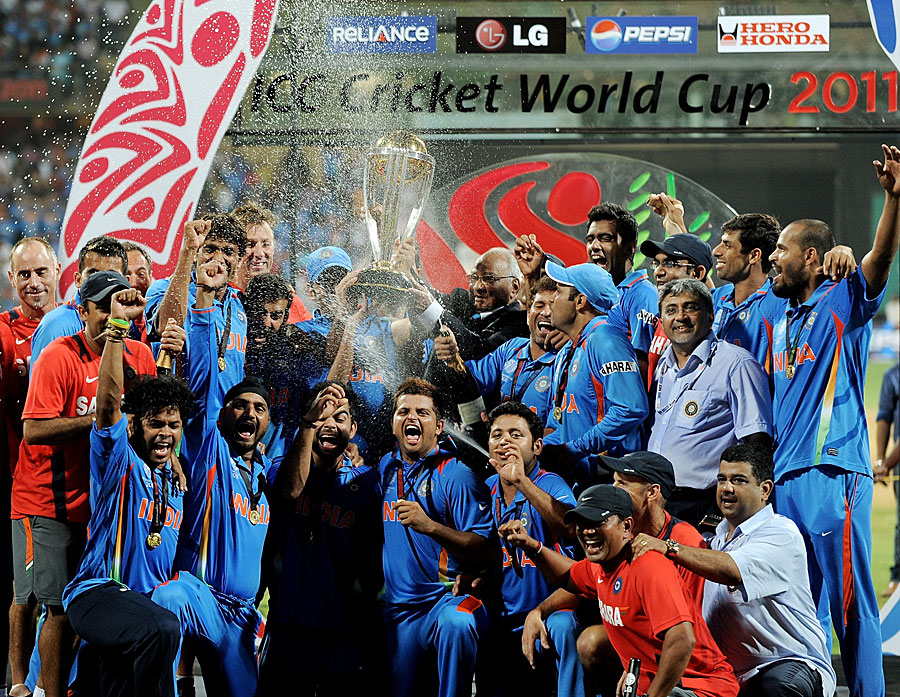 MS Dhoni (Captain), Virender Sehwag (Vice-captain), Sachin Tendulkar, Yuvraj Singh, Gauitam Gambhir, Suresh Raina, Zaheer Khan, Munaf Patel, Ashish Nehra, Virat Kohli, Harbhajan Singh, Piyush Chawla, Ravichandran Ashwin, Sreesanth, Yusuf Pathan.
It would be nostalgic to look at the above squad. This Indian 2011 World Cup squad holds a separate place in the heart of Indian cricket fans. Each player of this team will always be remembered by the Indian cricket team's fans'. This team created a unique memory for the fans which they will never forget in their entire life. They achieved an incredible feat after they won the Cricket World Cup on home soil.
Why Rohit Sharma was not in 2011 World Cup Squad?
Rohit Sharma is the new skipper of Indian Cricket Team. He has been a crucial player of Indian team for a long time now. But if we look in the past then one would find out that despite being supremely talented, Rohit Sharma was not a part of the 2011 World Cup winning squad. Let's see the reason behind his omission.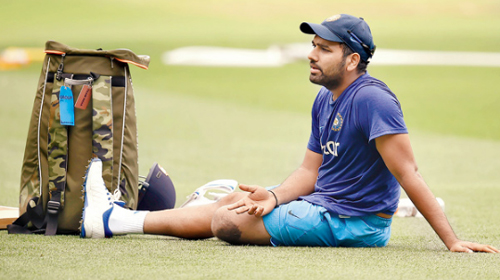 Rohit Sharma gave the following statement during a chat with Kevin Pietersen.
"Not getting picked for the 2011 World Cup squad, that was the saddest moment in my career as it was happening in our own backyard, the final was played at my home ground."
The 15-member Indian squad of the 2011 World Cup was picked by Krishnamachari Srikkanth-led selection committee.
It will be unfair to say that Rohit Sharma was not a big name at that time because he was a part of 2007 T20 World Cup winning team. However, things did not go right for hitman before the ODI World Cup.
Rohit Sharma suffered an injury in 2009 and due to this he was forced out of action for 5-6 weeks. Because of this reason, he featured in only 7 innings for India in that calendar year. In those innings too, he failed to impress with a poor average of 25.5.
In 2011, Rohit Sharma was still a relatively young and emerging talent in international cricket. He had played a few ODIs for the Indian team but had not yet established himself as a consistent performer. The Indian team management and selectors may have had concerns about his ability to handle the pressure of a World Cup, given his lack of experience and his inconsistency in the limited-overs format.
Rohit Sharma in an informal interview said that he was himself to blame for his non-selection in 2011 World Cup Squad.
"It was due to my performances, I was not at my best." he said.
After a poor year in 2009, Hitman's poor form continued in 2010. In that year, he scored 586 runs in the 14 games for Team India, averaging a mere 38.8. After poor performance in two consecutive years, Rohit Sharma was eventually ignored for the 2011 Cricket World Cup squad.
Really really disappointed of not being the part of the WC squad..I need to move on frm here..but honestly it was a big setback..any views!

— Rohit Sharma (@ImRo45) January 31, 2011
Former India selector Raja Venkat revealed the reason why Rohit Sharma was not selected in Indian 2011 World Cup squad.
Venkat revealed that the Srikkanth-led selection committee wanted to have Rohit Sharma in the squad but the team management persisted with leg-spinner Piyush Chawla. The leg spinner was a handy bowler and could also contribute to the batting department. Therefore he appeared fit for the 15th spot in the squad.
"No, because we planned it so well in advance. The team was more or less the same. Fourteen selected themselves. For the 15th player, we wanted Rohit, but unfortunately, the team management wanted Piyush. Rohit, like now, was a classy player."