BCCI announced the Indian Cricket Team squad for ODI World Cup 2023 which  is scheduled to begin in October. Rohit Sharma has been named captain of India's squad for the World Cup. Shikhar Dhawan has failed to get a place in Indian Squad for World Cup 2023. Fans are quite upset with his omission and want to know the reason as to Why Shikhar Dhawan is not selected in India's Squad for ODI World Cup 2023?
India's squad for ODI World Cup 2023
Rohit Sharma (c), Hardik Pandya (vc), Shubman Gill, Virat Kohli, Shreyas Iyer, KL Rahul, Ravindra Jadeja, Shardul Thakur, Jasprit Bumrah, Mohammed Siraj, Kuldeep Yadav, Mohammed Shami, Axar Patel, Ishan Kishan, Suryakumar Yadav.
Why Shikhar Dhawan is not included in India's Squad for ODI World Cup 2023?
Dhawan has always been the most underrated player of Indian Cricket team. He did not get a place in the squad for World Cup because he has been out of Indian ODI team for a long time. The likes of KL Rahul, Shubman Gill and Ishan Kishan have replaced Shikhar Dhawan. He has been completely excluded from the future plans of Indian selectors.
Dhawan has been one of India's most consistent players in the ICC tournaments. Therefore, the selectors' decision to not include him even among the reserves has left many surprised. 
Dhawan's conservative approach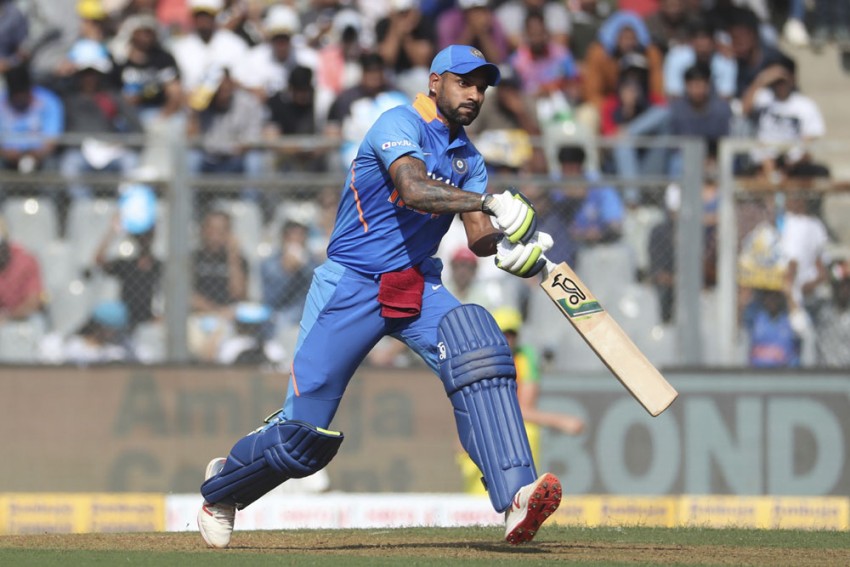 The pace at which Dhawan build up his innings is the reason for his non-selection. Shikhar Dhawan's conservative batting approach might be the reason behind his omission from India's Squad. The player's conservative batting approach might not serve the team's purposes and therefore other aggressive players were chosen ahead of him. Ishan Kishan was preferred over Shikhar Dhawan due to his fearless batting. The Indian selectors wanted an aggressive Indian team.
Shikhar Dhawan is a proper ODI player and is often a slow starter. He takes his time to get his eye in and then gradually accelerating. The method is perfect for the 50-over game but not so for the 20-over format.
Tough competition for the opening spot

Indian Cricket Team has an unbelievable squad depth. In the past month, one team was playing Test in England while the other was playing against Sri Lanka in ODI's. There were plenty of options available for the opening spot. It was clear that Rohit Sharma is one of them. The competition was for the spot of the second opener. The management decided to go with KL Rahul. Even Virat Kohli is also in contention to open for India in the T20 World Cup. The skipper opens for RCB in IPL. It would have been unwise to push Rahul down the order.
KL Rahul and Rohit Sharma are likely to open the innings for India in World Cup, the options of using Virat Kohli and Ishan Kishan as openers also exist. Both of them have been efficiently doing this for their respective IPL franchises.
But one thing which might hurt the fans is that Dhawan was not selected even as a replacement opener. 
Although, opener Shikhar Dhawan did not get a place in the 15-member squad for the T20 World Cup but he came in the Dubai International Stadium in order to cheer for his teammates against Pakistan in the first match of the tournament.