Virat Kohli is one of the most famous and widely known personality in India. His fan following is also there in other countries. Kohli is the captain of Indian Cricket Team in all the three formats. He is also the highest paid player in IPL. After his marriage with Anushka Sharma, his popularity increased even more.  Virat is player with brilliant technique and timing which makes him the core of this nucleus in the present day. There are plenty of nicknames given to Virat Kohli like Cheeku, Run Machine and King Kohli. In this article, we will tell you why Virat Kohli is called Chiku, why Virat Kohli is called Run Machine and why Virat Kohli is called King Kohli.
Why Virat Kohli is called Chiku?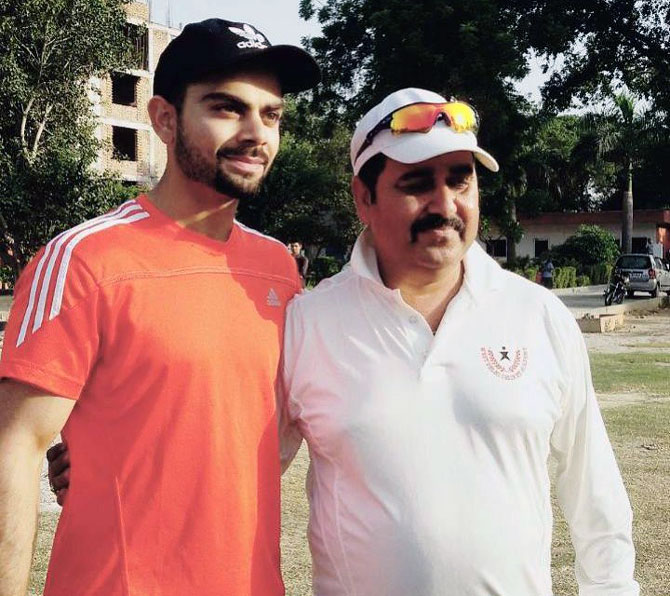 Virat Kohli himself answered this question in an Instagram session with Kevin Pieterson.
"I got this nickname from the coach that we had in the state team, in the Ranji trophy. I used to have big cheeks back then and I got my hairs cut very short and I have big ears. So, my cheeks and ears stood out and we just to have a comic in India called champak. There was a rabbit in that comic and that character's name was Chiku. So, the coach called me Chiku because I had big ears and that is where the nickname came from." Virat Kohli said.
Recently, a heartwarming video emerged, capturing a truly touching moment between Virat Kohli and his childhood coach. This genuine display of gratitude and respect not only reflects Kohli's character but also serves as a powerful reminder of the profound impact a mentor can have on an individual's life.
Kohli's heartfelt gesture serves as a powerful reminder of the significance of gratitude in our lives. It is a testament to the transformative power of acknowledging and appreciating those who have contributed to our journey. By touching his coach's feet, Kohli not only pays homage to his mentor's wisdom and guidance but also inspires countless individuals to express their gratitude and recognize the influential figures who have shaped their lives.
The nickname Chiku got famous because of former Indian captain MS Dhoni. Dhoni used to call Virat Chiku from behind the stumps. "MS (Dhoni) has sort of made my nickname famous from behind the stumps. In the stumps pic, people pick up." Kohli said.
Why Virat Kohli is called Run Machine?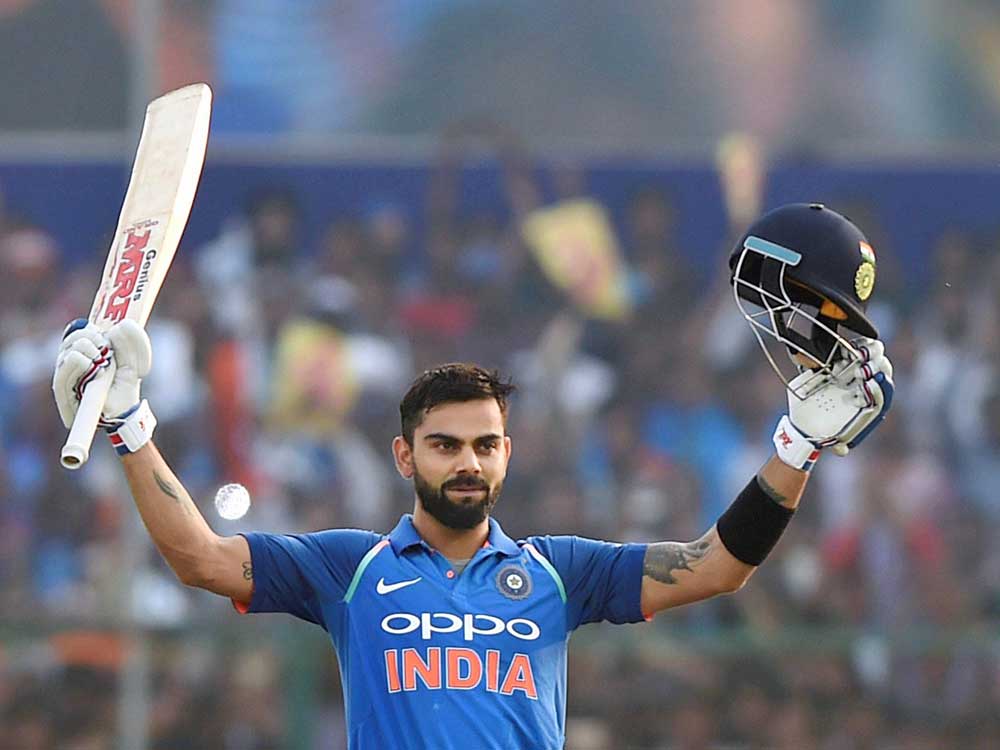 This nickname is best suitable for Virat Kohli. Virat is called Run Machine simply because he just scores too many runs. He is a Legend and has a big appetite for big scores and India's winning streaks through all the formats. He is the highest run scorer among active cricketers. He also has the most centuries in active players. Virat is also the leading run scorer in IPL. He is known as Run Machine because he has the ability to score runs in any format and against any team. He plays classic shots and cover drives also. He played elegant cricketing shots. The consistency he has maintained in the past few years is up to the next level.
A brief look at all centuries of Virat Kohli in Test Cricket
In the world of cricket, certain players leave an indelible mark with their exceptional skills and performances. Virat Kohli, the Indian cricket superstar, has earned the nickname "Run Machine" for his incredible consistency and ability to pile up runs across all formats of the game. Kohli's unwavering commitment, immense talent, and relentless pursuit of excellence have cemented his position as one of the greatest batsmen in the history of cricket.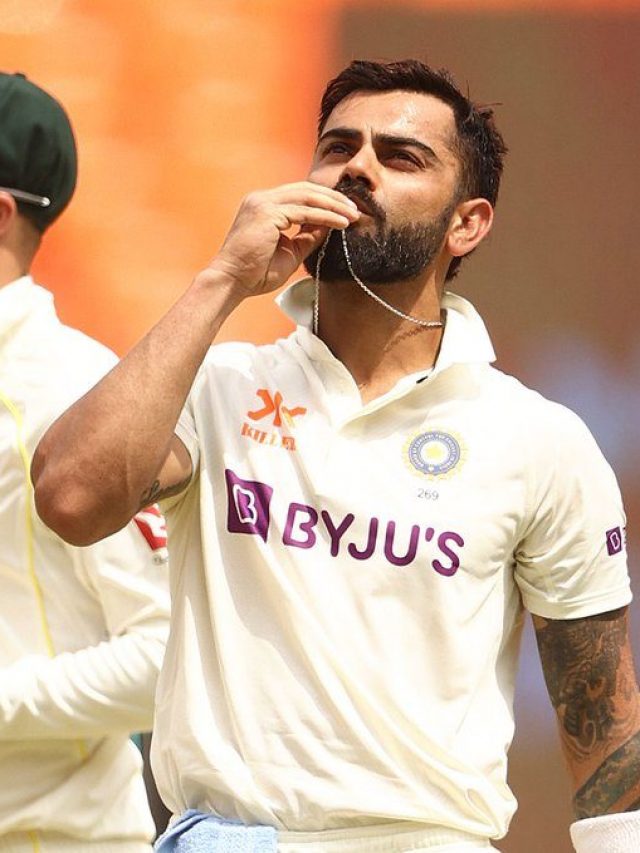 Unparalleled Consistency: Virat Kohli's record speaks for itself. He has been a run-scoring machine in international cricket, amassing runs with remarkable consistency. Kohli holds numerous records, including the fastest batsman to reach 8,000, 9,000, 10,000, and 11,000 runs in One Day Internationals (ODIs). His ability to maintain a consistently high average, even while playing aggressively, is a testament to his exceptional skill and mental fortitude.

Masterful Technique: Kohli's success is built on a solid foundation of technical brilliance. His impeccable footwork, flawless balance, and exquisite timing allow him to dominate bowlers across all conditions. Whether it's the art of playing classical cover drives or executing innovative strokes, Kohli's technique is a joy to watch and a nightmare for bowlers. His ability to adapt to different formats and excel in challenging conditions sets him apart from his contemporaries.

Hunger for Runs: What sets Kohli apart from his peers is his insatiable hunger for runs. He possesses an unrelenting desire to score big and make significant contributions to his team's success. Kohli's hunger is not limited to individual milestones; he thrives on the pressure of chasing targets and relishes the opportunity to guide his team to victory. His hunger for runs is infectious and serves as an inspiration for teammates and aspiring cricketers worldwide.

Versatility across Formats: Virat Kohli's success is not limited to a particular format of the game. He has dominated Test cricket, ODI cricket, and T20 Internationals with equal proficiency. His adaptability across formats is a testament to his skill and versatility as a batsman. Kohli's ability to score big hundreds and chase down targets in limited-overs cricket has been crucial to India's success in major tournaments.
Virat Kohli's consistent run-scoring ability, masterful technique, hunger for runs, leadership qualities, and versatility across formats have earned him the well-deserved title of "Run Machine." He has set new benchmarks for batsmanship and continues to rewrite record books with his exceptional performances. Kohli's impact on the game goes beyond his individual achievements, as he has inspired a generation of cricketers to push their limits and strive for greatness. His journey is a testament to the power of hard work, dedication, and an unwavering passion for the sport.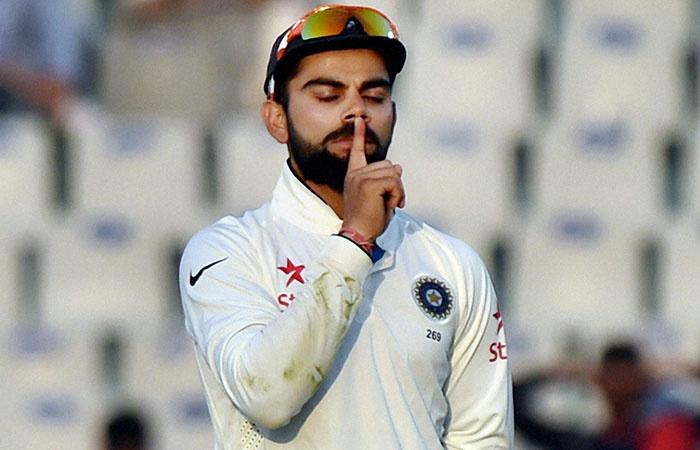 Virat Kohli got the nickname King Kohli because of his domination in cricket world. When he got this nickname, he was at top of ICC rankings. Indian captain was a consistent performer and dominated the ICC ranking for batsman. He topped the ICC rankings in 2017, 2018, and 2019. Kohli earned 876 ratings in 2017, 899 in 2018, and 887 in 2019. Kohli holds the fourth position in the world record of the highest international centuries. In his international career till now, he has scored 74 centuries, including 46 in ODIs, 1 in T20Is and 27 in Test Series. He is the first Indian captain to defeat Australia in test series on Aussie soil. First Indian captain to defeat New Zealand on their soil and whitewashed too. This ruling attitude of Virat got him the nickname King Kohli.
In the realm of cricket, certain players possess an extraordinary aura that sets them apart from their peers. One such majestic presence in the modern era is none other than Virat Kohli, hailed by many as "King Kohli." Renowned for his regal batting prowess and unyielding passion, Kohli has carved a majestic legacy in the cricketing world. This article aims to delve into the various facets of his game and explore the reasons why Virat Kohli is bestowed with the moniker "King Kohli."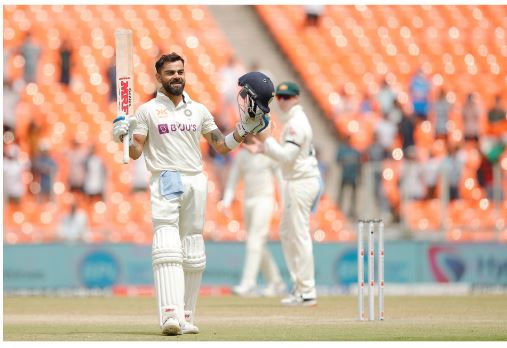 Mastery of Batting: Virat Kohli's batting skills are a testament to his unrivaled talent and unwavering commitment to the game. He exhibits remarkable consistency across all formats of cricket, amassing staggering records and accolades along the way. With his impeccable technique, sublime stroke play, and astute cricketing intelligence, Kohli has conquered every bowling attack he has encountered. His insatiable hunger for runs, coupled with his ability to perform under pressure, has elevated him to the status of cricketing royalty.

Unparalleled Work Ethic: Behind Kohli's phenomenal success lies an unyielding work ethic. He is known for his rigorous training regimen and tireless pursuit of excellence. Kohli's dedication to fitness and his disciplined approach to the game have allowed him to reach unparalleled heights. His relentless drive to improve himself has made him a role model for aspiring cricketers worldwide. Kohli's commitment to his craft sets him apart and solidifies his reputation as the king of modern cricket.

Inspirational Leadership: Virat Kohli's ascendancy as the captain of the Indian cricket team showcased his exceptional leadership qualities. Under his reign, the team has reached new heights, scaling the rankings and triumphing in various competitions. Kohli's unwavering belief in his team's abilities and his ability to lead by example have inspired his teammates to give their best on the field. His astute decision-making, tactical acumen, and unrelenting passion for the game make him a true leader in every sense, further cementing his status as the king of Indian cricket.

Charismatic Personality: Beyond his cricketing exploits, Virat Kohli exudes charisma and charm both on and off the field. His dynamic personality and infectious energy have won over fans across the globe. Kohli's ability to connect with people and his strong social media presence have endeared him to millions, transcending geographical boundaries. He has become a youth icon, inspiring countless individuals to chase their dreams with determination and passion.

Philanthropic Endeavors: Virat Kohli's reign extends beyond the cricket pitch. He has utilized his fame and influence to contribute to various philanthropic causes. Whether it is promoting child welfare, advocating for gender equality, or supporting underprivileged children, Kohli has consistently shown his commitment to making a positive impact on society. His benevolent actions highlight his noble character and reinforce his status as not just a cricketing legend but also a true humanitarian.

Virat Kohli – The Run Machine
Virat Kohli's cricketing prowess, unwavering dedication, leadership qualities, and charismatic persona have earned him the prestigious title of "King Kohli." His majestic reign has captivated cricket enthusiasts worldwide and left an indelible mark on the sport. Kohli's remarkable journey stands as a testament to his relentless pursuit of excellence and his unwavering commitment to the game. As cricket fans, we are privileged to witness the reign of King Kohli, an icon who has redefined the sport and inspired a generation of aspiring cricketers.