In the realm of football greatness, few names resonate as profoundly as Lionel Messi. With an unrivaled blend of skill, dedication, and passion, Messi has risen to the pinnacle of the sport, leaving an indelible mark on the history of football. One aspect that sets Messi apart is his astonishing collection of trophies, a testament to his exceptional talents and relentless pursuit of excellence. In this article, we delve into Messi's extensive list of trophies, unveiling the journey that has led to his unparalleled success.
Lionel Messi's journey from a young prodigy to a football icon is a narrative that captivates fans around the world. Born in Rosario, Argentina, Messi's talent was evident from a tender age, earning him a spot in FC Barcelona's prestigious youth academy, La Masia. His growth as a player was meteoric, and it wasn't long before he made his first-team debut, signaling the beginning of an extraordinary career.
How many trophies has Messi won?
Lionel Messi is the most decorated footballer of all-time as he has a total of 44 trophies for club and country. Let's take a look at all trophies won by Lionel Messi.
List of all trophies won by Lionel Messi
Club trophies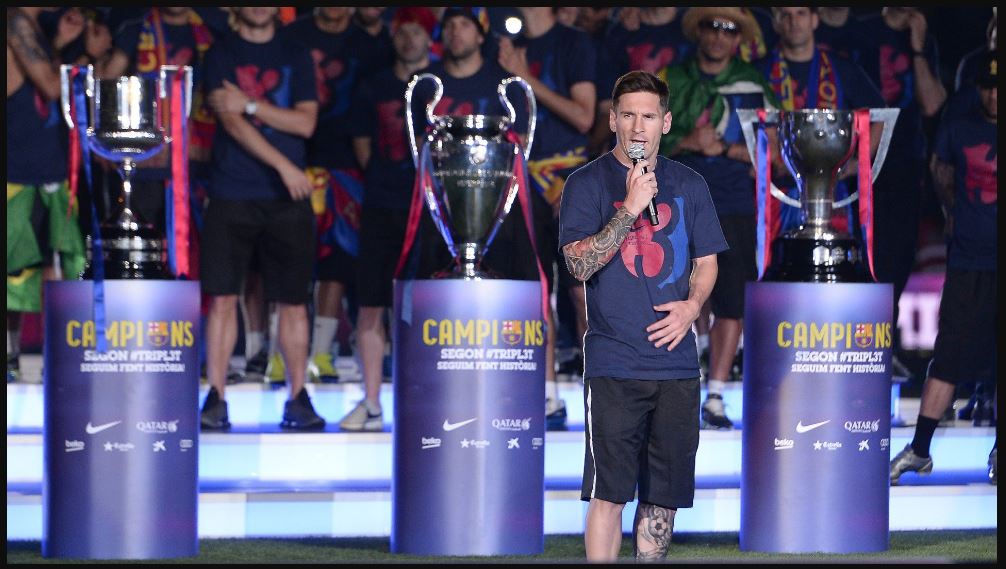 Barcelona
La Liga (10): 2004–05, 2005–06, 2008–09, 2009–10, 2010–11, 2012–13, 2014–15, 2015–16, 2017–18, 2018–19
Copa del Rey (7): 2008–09, 2011–12, 2014–15, 2015–16, 2016–17, 2017–18, 2020–21
Supercopa de España (8): 2005, 2006, 2009, 2010, 2011, 2013, 2016, 2018
UEFA Champions League (4): 2005–06, 2008–09, 2010–11, 2014–15
UEFA Super Cup (3): 2009, 2011, 2015
FIFA Club World Cup (3): 2009, 2011, 2015
Paris Saint-Germain
Ligue 1: 2021–22, 2022-23
Trophée des Champions: 2022

Lionel Messi's trophies with Inter Miami
Inter Miami 
International trophies
Argentina U20
FIFA World Youth Championship: 2005
Argentina U23
Summer Olympics: 2008

Lionel Messi's trophies with Argentina
Argentina
FIFA World Cup: 2022
Copa América: 2021
CONMEBOL–UEFA Cup of Champions: 2022