FIFA World Cup 2022 Qatar is all set to conclude soon. The winner will be crowned on December 20. In this article, we have given a deep analysis of Argentina Squad for FIFA World Cup 2022 and its Probable Starting Lineup in Qatar. Argentina are one of the favorites to win the World Cup 2022. Scaloni's men will enter the tournament in red hot form as they won the Copa America 2021 after defeating Brazil in the final. Just after their winning Campaign, Argentina clinched the Finalissima 2022 trophy by defeating European champions Italy. It seems like they will also secure the title of World Champions in Qatar. In this article, we will take a look at Argentina predicted Line Up against France in the finals.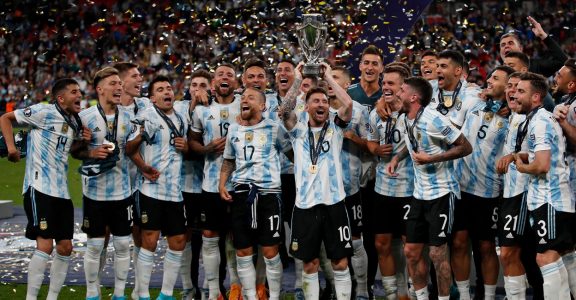 Argentina Starting 11 2022 has changed a lot since the last World Cup. A few veterans who have been a regular starter for the national team have either retired or lost their place. The present starting 11 consists of young players who are playing in top clubs of Europe.
Argentina Squad for FIFA World Cup 2022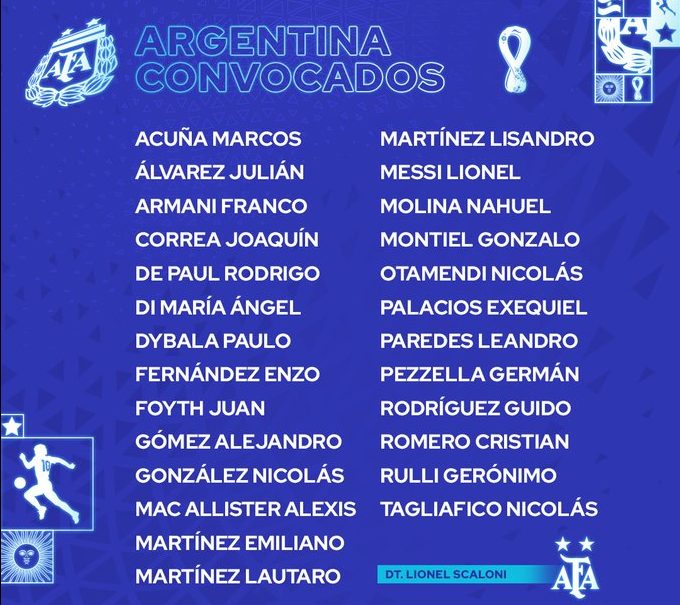 FIFA World Cup 2022 Squad Analysis – Argentina
Goalkeepers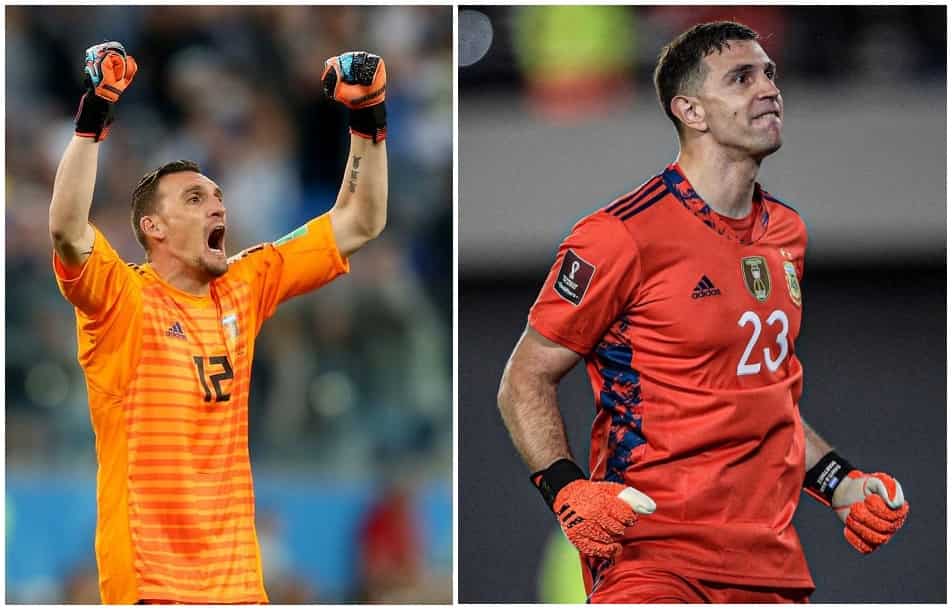 This position is quite sorted out for Argentina as Aston Villa's goalkeeper Emiliano Martinez is the regular first-choice goalkeeper for Argentina. He has been keeping the gloves for his national team for a long time. In Copa America 2021, he delivered amazing performance which went unnoticed due to the hype around Lionel Messi. Martinez was also a key player in Argentina's title winning campaign.
River Plate GK Franco Armani is the backup goalkeeper for the team. He is just another option for Scaloni in Qatar who is likely to be remain unutilized.
Defenders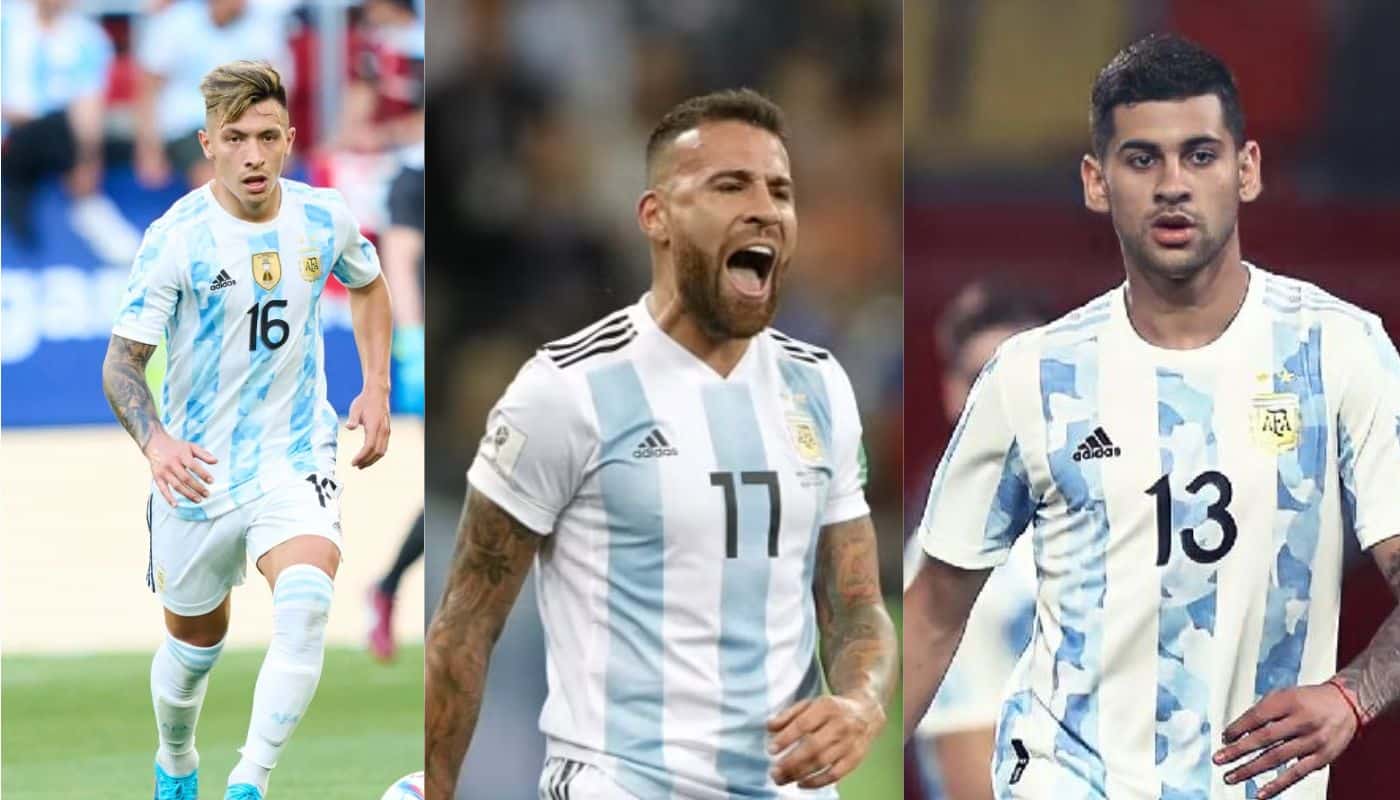 As a team, Argentina is a very balanced side but if we particularly talk about defensive options, then Scaloni have a few concerns at the moment. The Argentina's squad don't have world class center backs if we compare to other nations. The coach prefers to play Nicolas Otamendi and Cristian Romero in the back.
Lisandro Martinez is the perfect solution for this issue. He has impressed everyone with his displays for his new club Manchester United. He didn't let his short height come in the way of his defending. Martinez might have to wait a little to get a regular place in Argentina playing 11. He is definitely ready to fight for his place in the starting 11.
Midfielders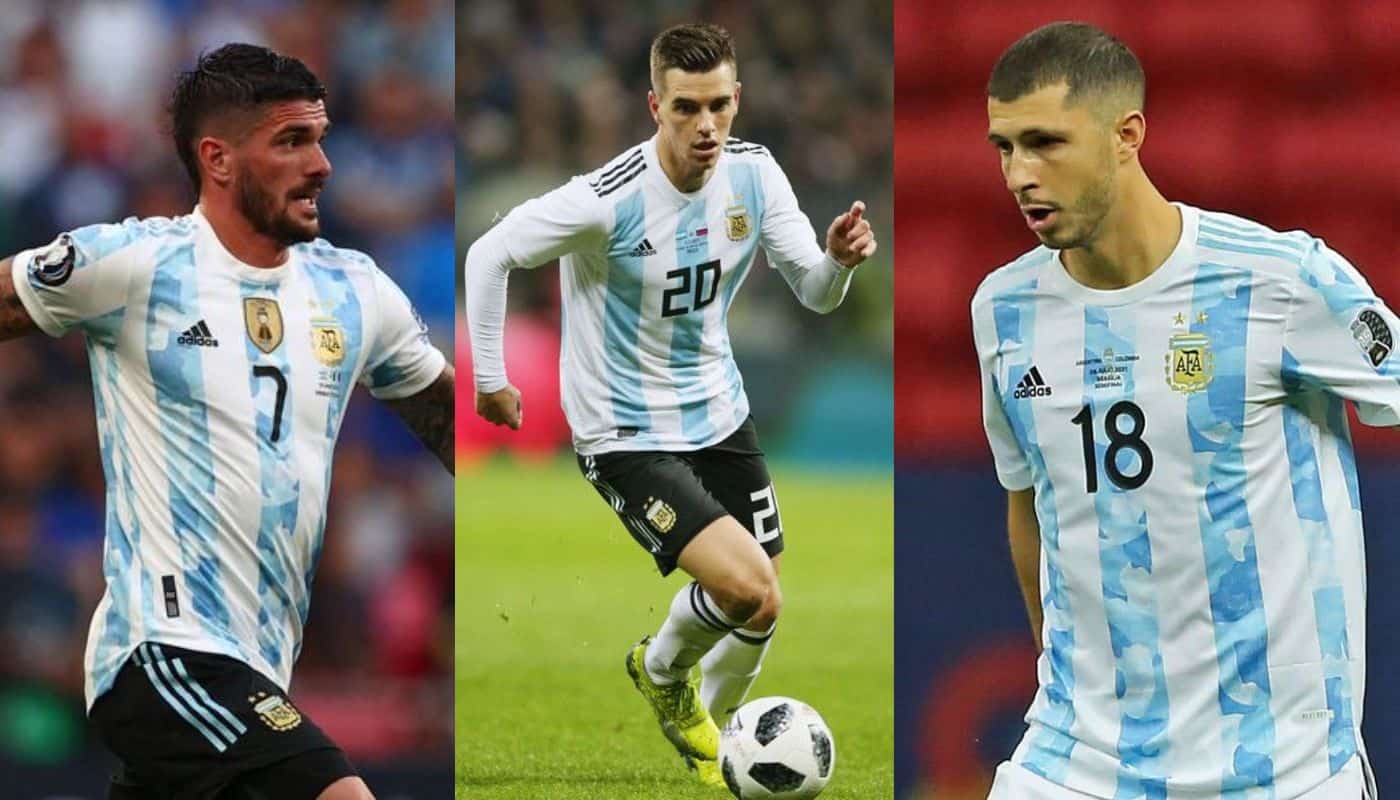 Argentina have a mix of experience and youth in its midfield. The squad has the likes of Rodrigo De Paul, Guido Rodríguez and Giovani Lo Celso. These midfielders have secured their respective places in the starting lineup over the last couple of years.
The matter of concern in the are of midfield is fitness of Angel Di Maria. The Juventus midfielder is currently recovering from a hamstring problem after suffering an injury in a club fixture. As per the updates, Di Maria will be ready for the World Cup.
Forwards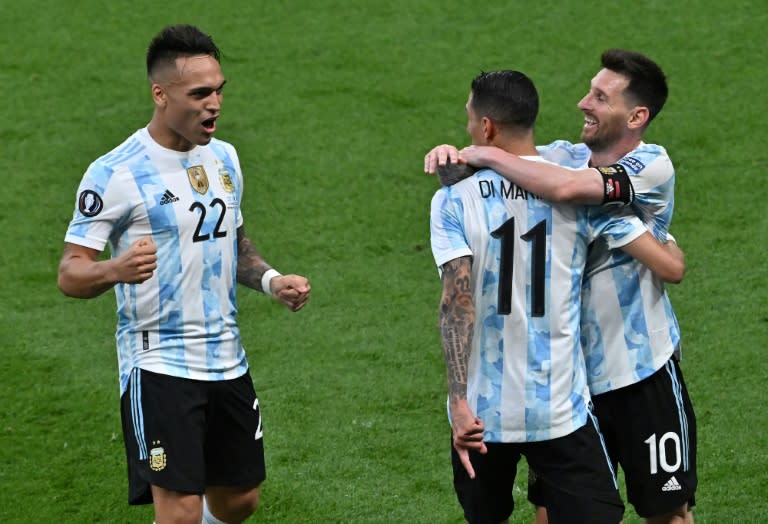 There's no need to worry in the attack department because you have the best player in the world who will be leading the attack. Lionel Messi has been shining for PSG this season and will enter the upcoming World Cup in an excellent form. The fans have a lot of expectations from him. Messi will surely put a stellar show for Argentina in Qatar just like he did in Copa America last year. It will be the final chance for Messi to win the coveted trophy because this will be Messi's last World Cup.
Lautaro Martinez and Paulo Dybala are other big names in Argentina squad who can offer excellent support to Messi in the attack. Paulo Dybala failed to get a place in the Argentina Squad for Copa America 2021. Now he might miss the World Cup too. Roma manager Jose Mourinho said that Dybala suffered a serious injury and it would be difficult for Dybala to return before 2023.
Argentina predicted Line Up against Croatia
Argentina Starting 11 (4-2-3-1) :-
Emiliano Martínez; Nahuel Molina, Nicolás Otamendi, Lisandro Martinez, Nicolás Tagliafico; Rodrigo De Paul, Guido Rodríguez; Angel Di Maria, Lionel Messi, Giovani Lo Celso; Lautaro Martinez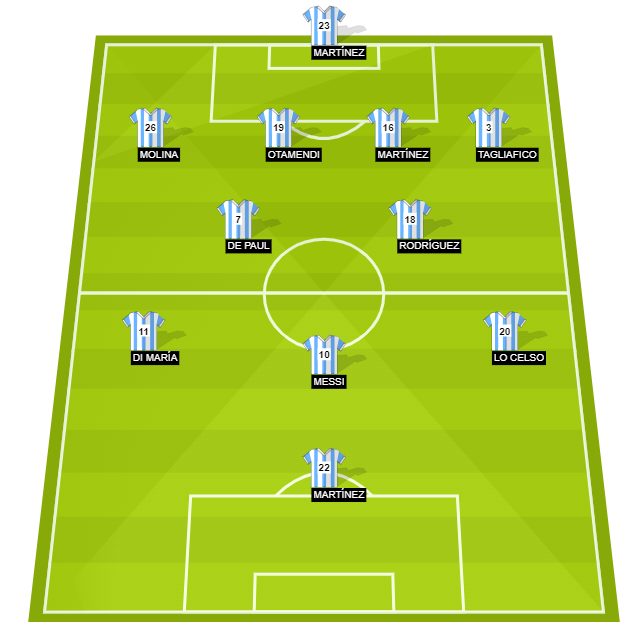 After taking his team to the glory of Copa American champions, the Aston Villa goalkeeper will face the most important challenge of his career. Martinez is certain to start as he is the best player in his position. He will be the first name in Argentina Starting 11 2022.
Right Back – Nahuel Molina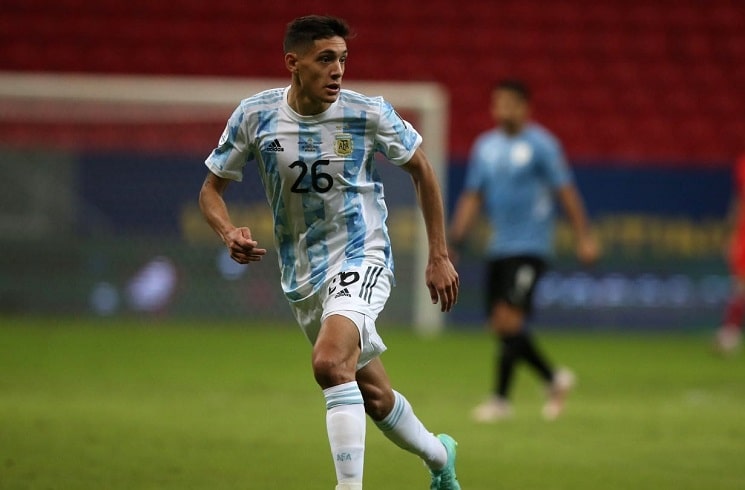 Nahuel Molina did not offer much depth in attack but was more defensively astute. However, Montiel is also in the queue to get a spot in starting XI. Juan Foyth is yet another option at this spot. His place in Argentina Starting 11 2022 is not confirmed yet.
Centre Back – Lisandro Martínez/Cristian Romero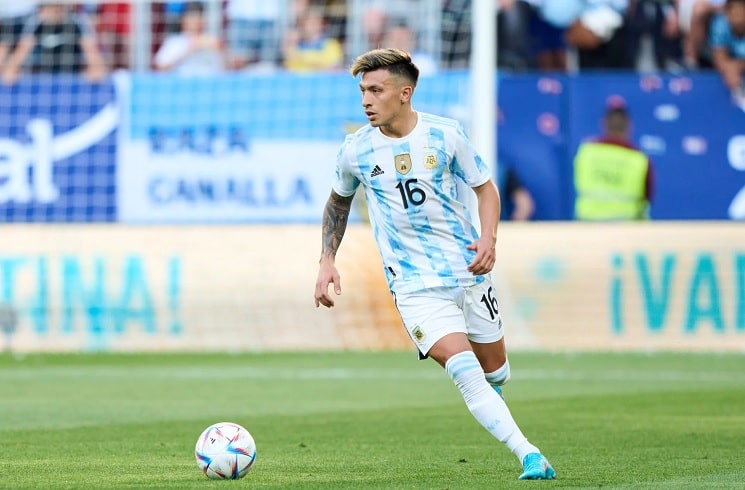 Cristian Romero is expected to keep his place alongside the Benfica man. The Fiorentina man has the ability to make crucial interceptions on the few occasions. However, if Scaloni decides to make a tough call then he might give Lisandro Martinez some first team action. The Manchester United defender might have to wait to get a regular place in Argentina Starting 11 2022.
Centre Back – Nicolás Otamendi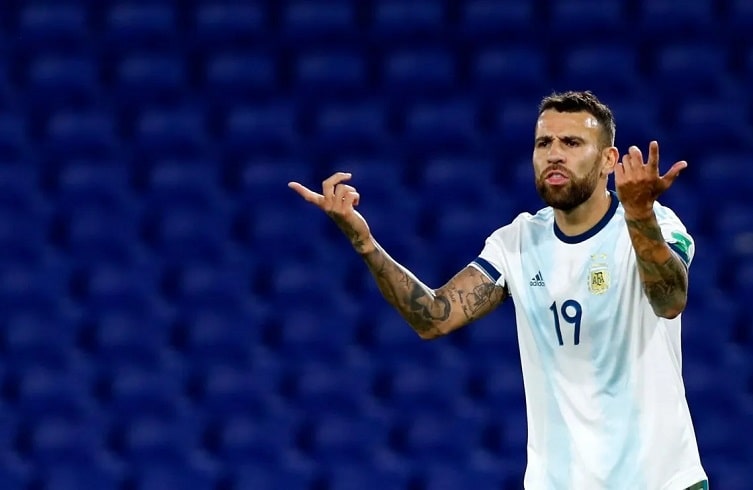 Experienced centre-back Nicolas Otamendi will continue to lead the back line. Argentina's dominance in the matches has meant that Nicolas Otamendi was not called into action too often. The experience of this defender is needed in Argentina Starting 11 2022.
Left Back – Nicolás Tagliafico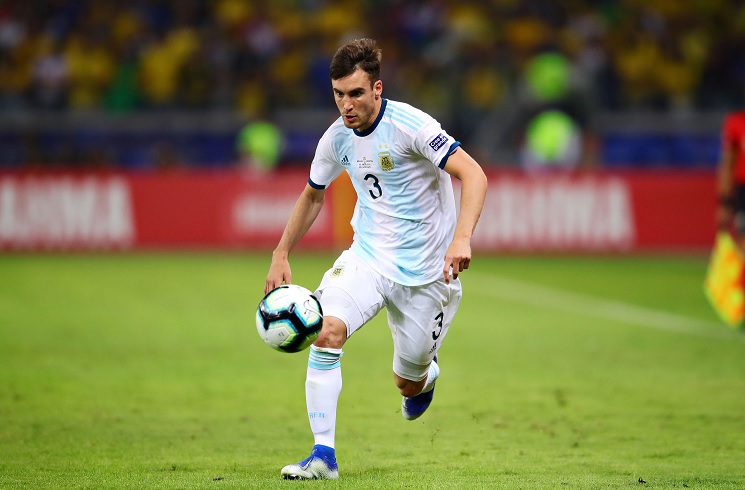 The young left back also contributes to the attack with his runs forward. Tagliafico also made sure that the opposition player on the right flank did not pose too much of a threat. Tagliafico was in the Argentina starting 11 against Italy in the Finalissima 2022 which shows that the manager has trust in him.
Right Centre Midfielder – Rodrigo De Paul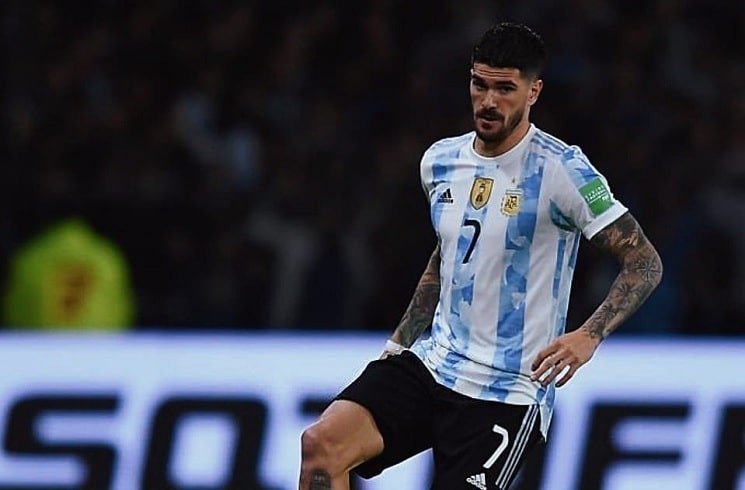 His all-round performance helped boost his stock as several potential suitors watched on. The Udinese man has been the main man of Argentina's midfield along with Paredes and Celso.
Left Centre Midfielder – Guido Rodríguez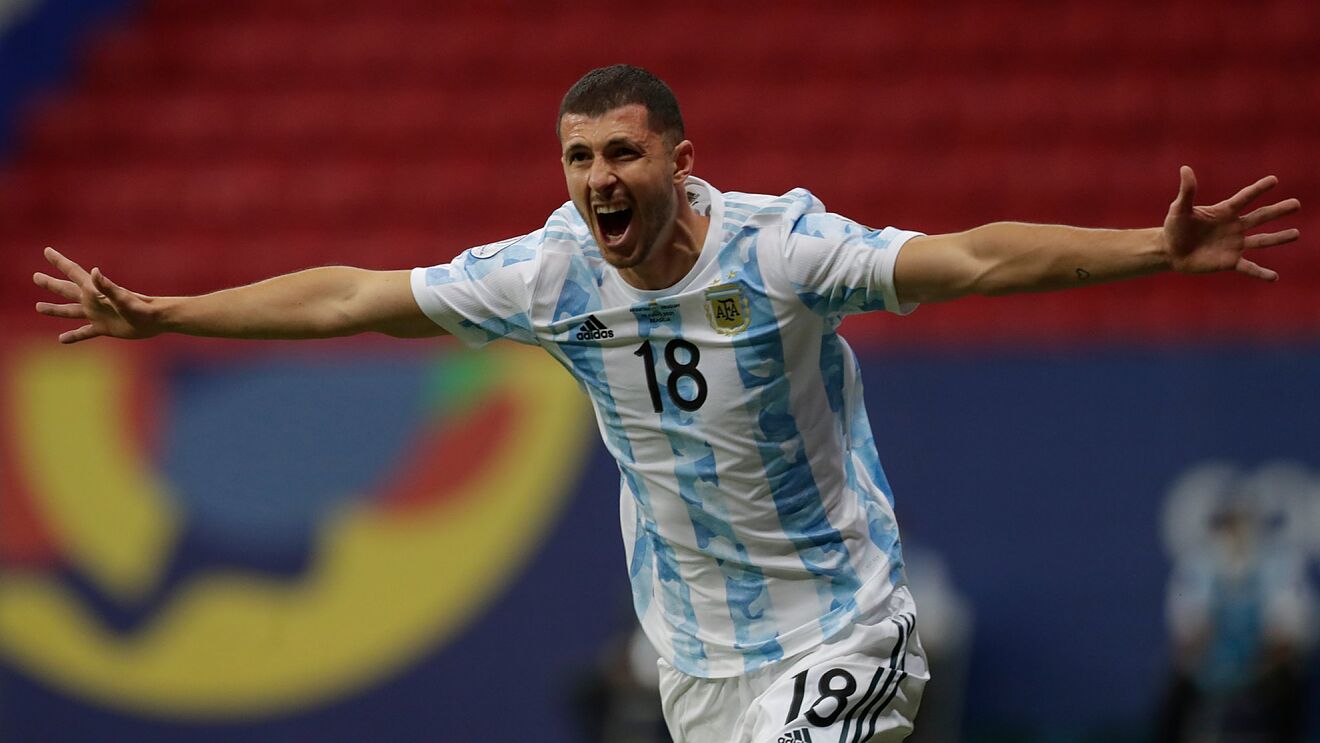 Rodriguez is expected to head to the World Cup in Qatar as part of the starting XI. The Sevilla man dictates the tempo of the game for Argentina and also shields the defense properly. However, his limited attacking contributions saw him replaced in various matches.
Centre Attacking Midfielder – Lionel Messi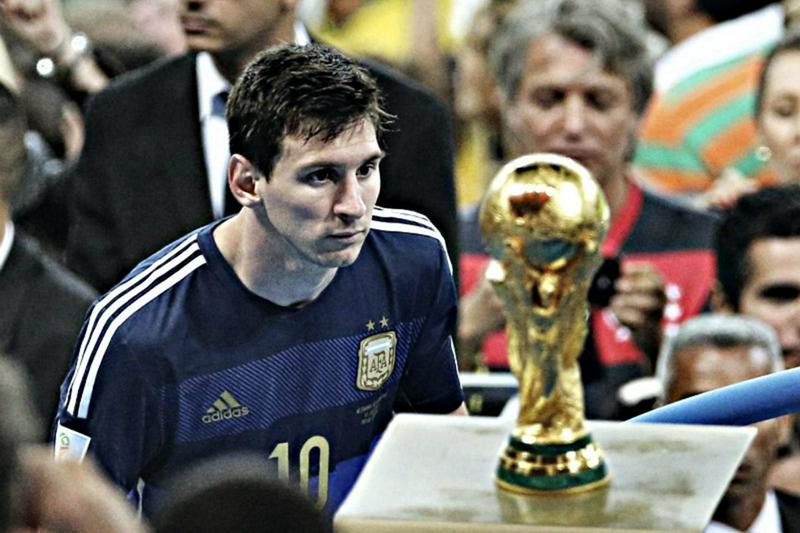 Argentina will be led by talismanic forward Lionel Messi, who will be the cynosure in Qatar. He can led his nation to win World Cup 2022 in his final campaign. The PSG forward will also be the runaway leader in the race for the Golden Boot.
Left Attacking Midfielder – Giovani Lo Celso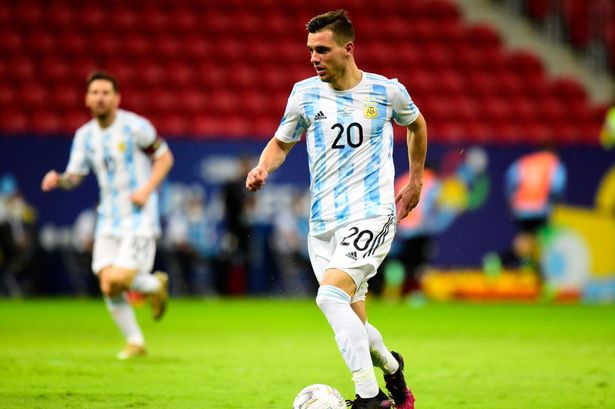 Giovani Lo Celso has delivered energetic performances in his last few matches and he is confirmed to start. He has proved to be a vital player for Argentina in the midfield.
Right Attacking Midfielder – Di Maria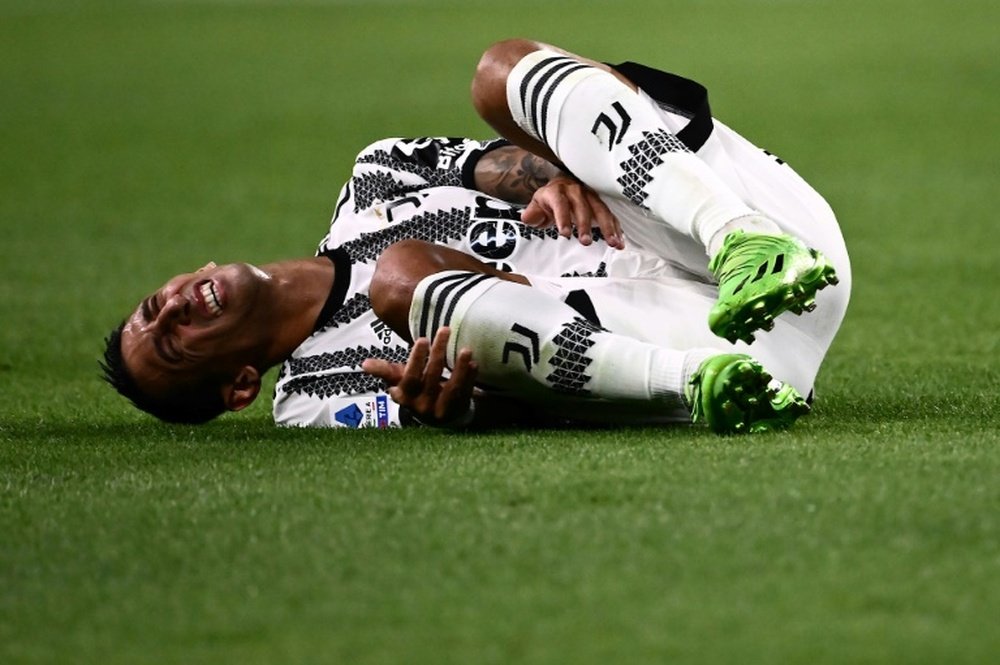 Angel Di Maria is one of the most underrated footballers of all time. He can easily adapt to a new role, can play in the center of the pitch, as a shadow striker and many more. Di Maria was the hero of the Copa America 2021 after he scored the solitary goal against Brazil in the final.
Centre Forward – Lautaro Martínez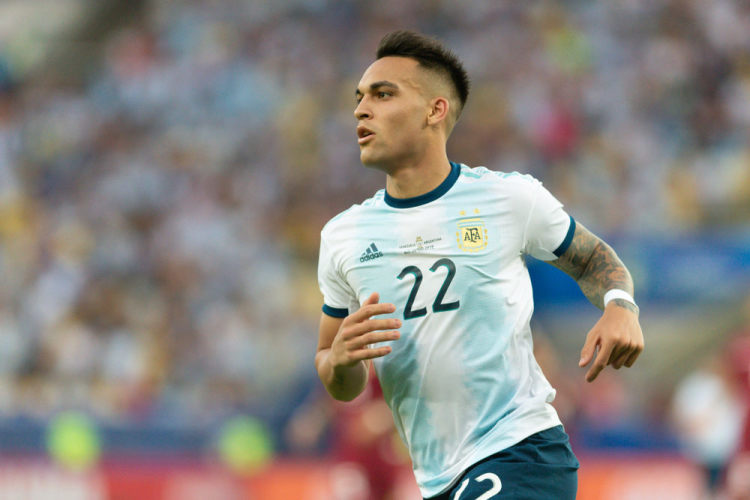 Lautaro Martinez has shown that he has the capability to play alongside Lionel Messi. His burgeoning relationship with his skipper could be the key which can take Argentina ahead in the game. His past performances have ensured him a spot in the Argentina starting lineup.
After the untimely retirement of Sergio Aguero, Lautaro is the only realistic option to start as a forward for Argentina.
Similar articles:
Uruguay Starting 11 World Cup 2022
Belgium Starting 11 World Cup 2022
England Starting 11 World Cup 2022
France Starting 11 World Cup 2022
Portugal Starting 11 World Cup 2022
Brazil Starting 11 World Cup 2022